Choosing a Website Content Management System (WCMS)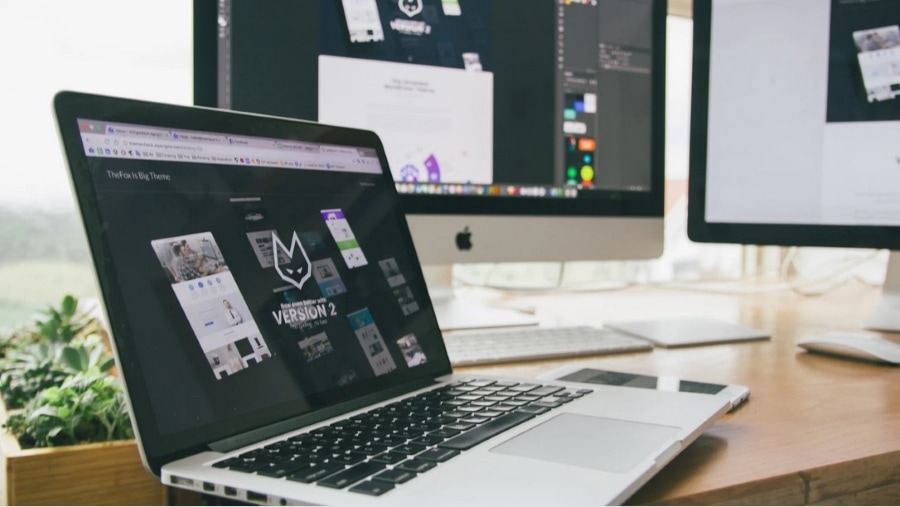 When creating a new website or undertaking a large-scale web development project, you'll want to opt for a website content management system (WCMS) that best suits your business needs.
A website's content management system enables customers to create, monitor, and edit content. It's the backbone of a website's architecture, making things easier to manage even if you don't know how to code.
The right WCMS will make your website super easy to handle every day. You'll be able to add and remove the content as needed without worrying about the hassle of dealing with the actual coding, etc.
A WCMS is a must for any website, especially one that needs to be regularly updated. If your website or project fits the bill, continue reading to see what options are available for your business.
What is a Website Content Management System (WCMS)?
A website content management system (WCMS), or commonly simply content management system (CMS), enables users to generate, manage, and modify website content without specialized technical knowledge.
Instead of developing a system for creating web pages, storing photos, and other activities, the CMS handles it all for you, enabling you to concentrate on the more forward-facing features of your website.
Why use a WCMS?
Utilizing a web site content management system (WCMS) gives your business complete control over its website without the need to pay expensive and recurrent development expenditures for daily, routine website modifications.
RELATED: 10 Benefits of using a Content Management System (CMS)
Here are some of the benefits you can expect from using a WCMS:
Update your website on your terms: Say you wanted to quickly add an event or an image to one of your web pages. If a third-party web development company hand-coded your site, you would have to ask them to add the item. Instead of being held hostage by your web development company, a website content management system removes the middle man letting you change and update your website's content. You can make your website more engaging, up-to-date, and valuable to people who visit it.
Visual interface: Your WCMS includes a WYSIWYG editor (What You See Is What You Get). If you know how to write a simple document in Microsoft Word, you will have no trouble creating web pages, blog posts, news stories, and emails with your WCMS.
Redesigning your website without needing a complete site overhaul: With CMS-based websites, the design is produced independently from the content. When you're ready to modify the appearance of your website, the old design can be easily removed and replaced with a new one.
Access the latest web functionality: Any CMS will provide users with regular updates and training resources on how to use new features. Many proprietary CMS also includes a support team that users can contact through phone or email.
Manage your internet marketing strategy through a single dashboard: The ideal WCMS will feature everything necessary to execute an all-encompassing web marketing strategy. Most website content management systems (WCMS) contain SEO, email marketing, social media marketing, and blogging features. Additionally, you may utilize a CMS to construct event registration forms, collect fees and donations, and store member data.
How does a WCMS work?
A WCMS lets users edit database information, template files, and design styles without understanding code or databases. It's done through the UI. When you upload an Instagram photo, tweet, or friend someone on Facebook, you use a GUI to connect with their databases.
A CMS provides more control over your website's content. Every new WordPress page is a form submitted via MySql to your database to create a row in the "Content Page" table. Every plugin you download to enhance a page adds new columns to tables.
The WYSIWYG editor is one of the most user-friendly WCMS elements. You can edit HTML in this text field without knowing the code. Like Microsoft Word, the software offers text layout changes without tags or styles. When referenced, the HTML is recorded in a "Text" database row cell and spewed into a page.
CMSs install themselves on your hosting account and include modules like "content pages," "events," and "blog postings." You only need to add content to the pre-made tables. Clicking "Compose New Blog" takes you to a page with a simple website form and user interface.
After clicking "Post," the form is sent to the database, and a new row is produced. Your website's public-facing pages pull down the latest table rows from the server and show your material in the correct styles and positions.
Leading Website Content Management Systems
We've already considered some advantages of a content management system. Let's look at some specific web site content management systems. Here are some of the leading WCMS platforms:

Drupal is one of the most effective available web content management systems. NASA, Tesla, Sony Music, and Nokia, among other large enterprises and government agencies, use it to manage online web content.
Drupal features a quick page loading time and strong security measures. In addition to its out-of-the-box capabilities, you can choose from 47,000 modules and thousands of free themes to construct a complex website that can manage massive volumes of data and heavy traffic.
You need Drupal hosting services and fundamental coding knowledge to create a website using Drupal. This CMS platform is designed for professionals. Hence its user interface may be considerably more complex than WordPress for novices.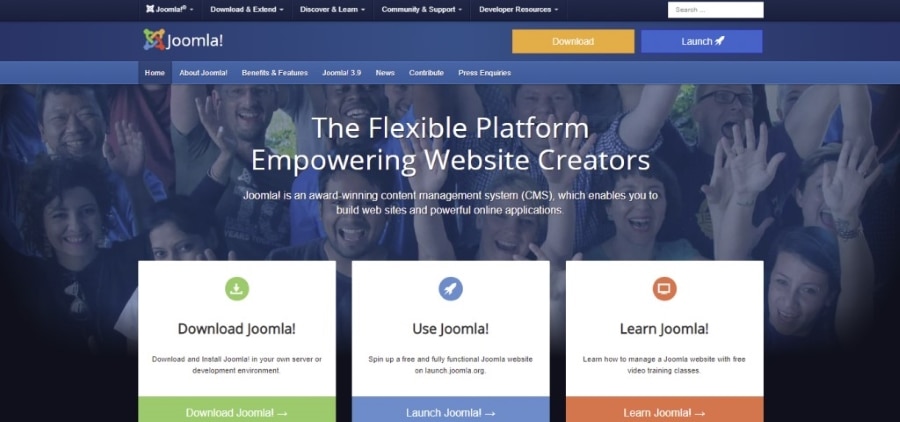 Joomla! is an additional outstanding open-source website content management system. Joomla, like WordPress, enables all types of websites, whether for personal or commercial use.
One of its greatest advantages is handling information in sections, which is suitable for websites with diverse content categories. The revision capabilities of Joomla allow you to alter files securely.
Joomla's built-in support for several languages and comprehensive user and content management tools make it excellent for membership, community, and social networking sites. UIDAI, for example, is a Joomla-powered multilingual website.
Since Joomla involves considerable technical knowledge, it best suits web developers and experienced users. Choose Joomla web hosting for beginners since it is a solution optimized for Joomla that includes user-friendly hosting management features to simplify your work.

Magento is a well-known eCommerce platform for medium- to large-scale online retailers. Numerous huge organizations, including Samsung, Nike, and Ford, utilize Magento due to its scalability and powerful customization capabilities.
There are two versions of Magento: open-source and Commerce. The free, open-source version includes several capabilities, including international sales, site search, and catalog management.
To gain access to premium features and support, you must purchase the Commerce edition of Magento, which depends on your specific requirements.
Magento is highly adaptable and secure, but it is challenging to master and utilize all of its built-in features and extensions.
Using Magento, you can manage several stores, multiple international shipping suppliers, and deal in many countries, languages, and currencies from the same dashboard.
Therefore, if you have the time and resources to invest in setup and maintenance, you can create an online store with a vast inventory of products and global reach.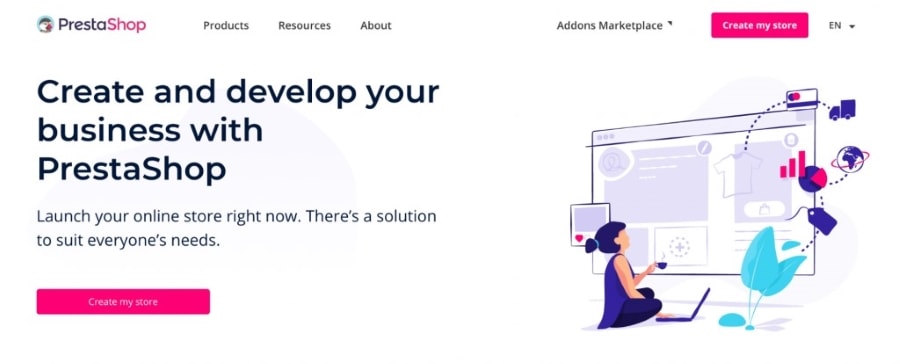 PrestaShop is an increasingly popular web content management system for small and medium-sized online retailers.
This website content management system's straightforward onboarding process and user-friendly eCommerce capabilities enable users of all skill levels to construct a professional online store.
In addition to being user-friendly, PrestaShop offers multiple currencies and languages. There are various SEO solutions accessible to increase your store's SERP rating.
However, the restricted scalability of Prestashop makes it unsuitable for large enterprises. You will need to acquire premium modules and templates to scale your store.

WordPress is one of the most popular web content management systems available today – powering 39.5% of the internet. This open-source, self-hosted CMS began as a blog publishing platform, giving it extensive content management tools.
WordPress can support any website, including eCommerce storefronts, educational websites, and simple portfolios. Using the Gutenberg editor, it is simple and quick to create a WordPress site, which can then be customized using the vast library of plugins and themes that are simple to configure. Because of this, WordPress is incredibly adaptable and scalable.
Because WordPress is an open-source platform, it has a vast community and several forums. Website owners can network with other WordPress users or use tutorial websites for assistance.
This is particularly advantageous for novices, as WordPress has a steep learning curve.
What factors should you consider when choosing a Website CMS?
To maintain a competitive edge, businesses must transition into digital-first businesses. And that is why, today or tomorrow, your company must handle content creation with an application that enables you to adjust to evolving technologies, stay nimble, and provide exceptional client interactions.
Identifying your Objectives
You'll need to be able to respond to the question, "What do you wish your website to accomplish?" Go back and re-answer this question if your only answer is "educate." Your visitors are short on time, have short attention spans, and have instant access to the entire internet.
What are the most valuable pieces of material you can give a contributor or client to make them feel like they're a part of this team while also helping you meet your goals.
Evaluating your Capabilities
The web CMS you choose must work in tandem with your existing software and technologies to be effective. Using an on-premise CMS or a cloud-hosted CMS will assist if you have the necessary technological capabilities to operate your website CMS on your own.
The program is hosted on the client's servers, and you are responsible for the app's development.
A managed CMS solution is a suitable option if you may not want to struggle with technical concerns. Your supplier will handle application repairs, improvements, and other technical problems.
Software isn't as Crucial as Support
A system may be all you need, but it's a catastrophe for everybody if the working principle cannot assist you when you need it the most.
Discovering a resource system that allows programmers to operate without interfering with content production and maintenance will save your company energy and cost.
Calculating your Budget
If you want a fully functional and up-to-date CMS, the initial cost will be rather costly because you'll have to include it in the cost of creating custom plugins and functionality for your application. However, because software updates are often included in the initial fee, the more you have used a CMS, the cheaper the costs become.
If you only need a basic CMS, your starting expenditures will be inexpensive because you won't be paying for customization or plugin purchases.
Effectively Visualizing and Organizing your Website
Bringing all of your customers into a room and gathering their demands and feedback is among the most valuable aspects you should do when adopting a new CMS or carrying out such a redesign.
If you don't plan, you intend to fail. Creating a good product organization and classification that aids your company's success is half the battle.
Don't Confine your Organization to a Single Code
Where there are no qualified developers accessible, no regardless of how good a CMS is, it will collapse. Many conventional CMS issues come from the necessity to recruit specialized resources in a specific CMS – this can be excessively restricting and result in inefficiencies.
Choose a platform that helps your employees to concentrate on what they do best and code in their favorite language.
Next Steps: Evaluating your WCMS
As each web CMS has different strengths and weaknesses, it's crucial to pick one best suited for your project. When evaluating your selected WCMS platform, consider the following:
Website type: ensure that your selected WCMS has all the functionality required to handle your website type. For instance, WordPress is good for producing blogs, whereas Magento is ideal for e-commerce development.
Cost: the majority of web content management systems are free to use. They typically sell additional functionality as separate items. Determine if the total price is within your budget.
Scalability: selecting a CMS with an extensive catalog of extensions and templates gives you more alternatives when constructing a website. Check the server needs of the extensions you wish to employ as well.
SEO: your chosen CMS must be able to optimize your website pages for search engine spiders.
Marketing: the capacity to engage in email and social media marketing contributes to the success of your SEO operations.
Security: Ensure that the CMS's built-in security mechanisms are current and capable of predicting all sorts of malware.
RELATED: Website Security: Essential Best Practices every Online Business should follow
A website content management system is crucial but doesn't allow your wish list to turn into a list of requirements. Limit your demands to a bare minimum while keeping an optimistic future. It's a delicate balance to strike.
On the one side, you would not want to spend money on features you'll use. But on the other hand, you wouldn't want to be trapped with a website CMS that doesn't match your requirements.