Mobile Device Management (MDM): What is MDM & why do Businesses need it?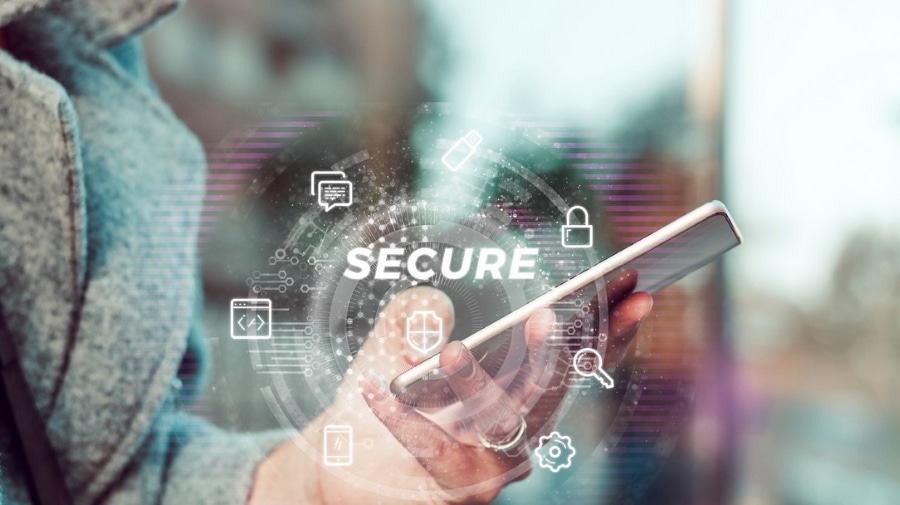 Today, mobile devices have become vital tools in workplaces. They help improve productivity and flexibility but can pose several challenges to small and medium businesses if not appropriately managed. Failure to standardize processes around mobile device management and lack of visibility and control over mobile endpoints can result in security risks and inefficiencies.
Mobile device management is an excellent solution when it comes to building a secure mobile enterprise. Below we explore all you should know about Mobile Device Management (MDM) and its significance for businesses.
What is Mobile Device Management?
Mobile device management, or MDM, is the management of mobile devices connected to workplace networks. It is how organizations manage the security and administration of devices like laptops, tablets, and smartphones used by employees.
MDM is implemented as software that automates, controls, and secures policies on mobile devices used for work-related tasks.
As employees increasingly use operating systems, devices, and applications of their choice, IT departments face challenges when connecting corporate resources and content.
Mobile device management helps by deploying configurations, corporate guidelines, hardware, and software to manage end-user devices.
The ultimate goal of MDM is to maximize the security and efficiency of the organization while facilitating user flexibility through optimum device support.
Why do Businesses Need MDM?
A solid MDM solution can help improve security and productivity in the organization, regardless of its size. However, small businesses particularly benefit from this system as they often lack the resources to manage devices.
Mobile device management is more beneficial to small businesses as they can access repairs and diagnostics remotely, secure corporate data, and do more without investing in IT teams and additional solutions.
As employees have started using mobile devices for work-related tasks, organizations today require mobility to stay relevant and flexible. A robust MDM solution helps organizations fulfill their responsibility of securing and protecting devices and data while enabling employees to access corporate resources.
MDM solutions not only deliver critical patches and updates for firmware and applications but also support productivity and security through real-time data backups. The growing concerns over security breaches from mobile device usage in organizations make these systems highly critical for businesses today.
Benefits of Using Mobile Device Management
Organizations have started relying on powerful MDM tools that offer flexibility to end users and IT teams. With mobile device management in place, IT teams can manage all the end-user devices securely from a centralized location, whereas employees can freely work from the device of their choice.
Here are a few significant benefits of investing in mobile device management.
Control over business devices
When a business has a variety of operating systems and devices in use, it can be challenging to implement a unified management process and keep track of each of them.
Mobile device management provides visibility over devices by fetching valuable data. IT teams can stay updated on the security level of each device, and organizations can better manage security risks.
With MDM, businesses can also enjoy better control over the use of mobile devices and their lifecycle. Devices can be updated remotely, and replacements can be made on time.
When somebody leaves the company, corporate information in the device can be erased before assigning the device to a new employee.
Device and data security
Without a mobile device management solution, end-user devices can pose several cybersecurity risks to the business. While laptops and PCs come with pre-installed malware software, smartphones and tablets can be vulnerable to attacks.
MDM provides an effective way to protect devices and data to ensure compliance with data security standards like HIPAA, GDPR, and others.
MDM lets you use restrictions and configurations to ensure data and device security in the organization. You can use it to prohibit the use of certain apps or functionality or enforce the use of strong passwords for devices.
When a device is being used for work and leisure, you can separate the user's data from work data with the help of secure encrypted containers to prevent the leakage of sensitive data to third parties.
Improved productivity and reduced costs
Mobile device management solutions enable businesses to manage devices efficiently throughout their lifecycle from a single location and automate configurations to save time and money.
Automation can provide a multitude of benefits, particularly if you are managing a significant number of devices – devices can be set up faster, and human errors reduced.
These systems provide an effective way to secure devices for small to medium-sized organizations without hiring IT specialists. MDM solutions also make it easy to implement BYOD policies.
Apart from this, mobile device management helps improve employee productivity as device users need not waste time setting up devices themselves or consulting the IT department. They get preconfigured devices that they can use instantly to access the data and applications they need.
Important MDM Features
When selecting an MDM solution for your business, it is sensible to compare options to determine the best one for your needs. Here are a few essential MDM features you should look for.
Application Management: With MDM, businesses can centrally manage their content and applications and keep them updated. This helps employees quickly access suitable applications and information and stay productive.
Device Inventory: An MDM solution collects software and hardware information about devices to help admins monitor corporate and BYOD devices. IT teams can view information like security status, warranty, installed apps and configurations, ownership data, and the current location of any device.
Configurations and Restricts: An impressive benefit associated with MDM is the ability to configure devices remotely. Businesses can choose from many options for restriction and configuration to secure data and comply with existing regulations related to security.
Automation: Automation is an essential feature of MDM that is invaluable when managing multiple devices. These solutions support automated device enrollments through different programs and even allow deploying the required applications and settings to devices.
Remote Maintenance: Mobile device management solutions allow updating and servicing the devices remotely so that employees don't need to visit the IT department. Organizations can save time and effort through remote updates, troubleshooting, and diagnostics.
Next Steps: Implementing an MDM Solution in your Business
Using an MDM solution dramatically simplifies and expedites the overall device management process. Controlling, configuring, troubleshooting, reassigning, and retiring devices will not require physical contact.
An MDM solution gives you a bird's-eye view of all the devices accessing company data, allowing you to take proactive and reactive security actions to ensure data is always safe.
Modern MDM solutions can even be set to identify non-compliant devices automatically and prevent their access to the corporate network. Here are our suggestions for MDM and EMM solutions you should consider.
It's likely that certain members of your team like Apple goods. Therefore, in order to adopt a BYOD policy, you will need a mobile device management system (MDM) that is compatible with both macOS and iOS.
This is accomplished through the connection that VMware's Workspace ONE UEM makes with Apple's Device Enrollment Program. The platform facilitates the distribution of applications purchased from the App Store into a containerized environment. In addition to that, it is interoperable with goods from both Google and Microsoft.
Visit VMware for more information
Ivanti Neurons for MDM is a unified endpoint management (UEM) solution that runs in the cloud and offers protection for your data and administration capabilities for any iOS, macOS, Android, and Windows-based devices that are connected to your network.
Visit Ivanti for further details
Codeproof is a mobile app that is only available on Android-based handsets. Integration with Google Play Store makes installing and registering business apps far less complicated.
Thanks to this platform, you have full control over the functions and features of mobile devices, which allows you to protect the confidentiality of important company data. It is possible to track down misplaced electronics using the console's GPS tracking functions.
Visit Codeproof for more information
The superior endpoint protection Sophos provides is also included in the company's MDM platform, which enables you to safeguard your business's data with the same level of vigilance.
If you have reason to believe that the phone may have been hacked, the information pertaining to your company is stored in a container that is protected and secured inside the platform.
Visit Sophos for further details
Mirador, one of the few MDM systems that offer a free edition, is a fantastic choice for organizations on a limited budget. Miradore provides security, app control, and automation features. It is compatible with iOS, Android, and Windows operating systems.
If a device is lost, stolen, or employment is terminated, Miradore reserves the right to selectively delete any and all business data stored on the personal devices of former workers.
Visit Miradore for more information
Hexnode is a mobile device management (MDM) system that is both locally deployed and cloud-based. It has something called "zero-touch enrollment," which permits the automatic inclusion of devices into the system via the use of certificates.
It is possible to update your UEM to accommodate more personal computers, printers, and Internet of Things (IoT) devices if you so choose.
Visit Hexnode for further details
Citrix's MDM solution also comes equipped with the ability to manage users and environments. In contrast to the other operating systems on this list, Chrome OS and Linux are supported. Because it needs Citrix Workspace, it is a good choice for clients who already have Citrix; if you do not already have Citrix, you will be required to pay extra expenses.
Visit Citrix for more information