How to find Wholesale Amazon Suppliers?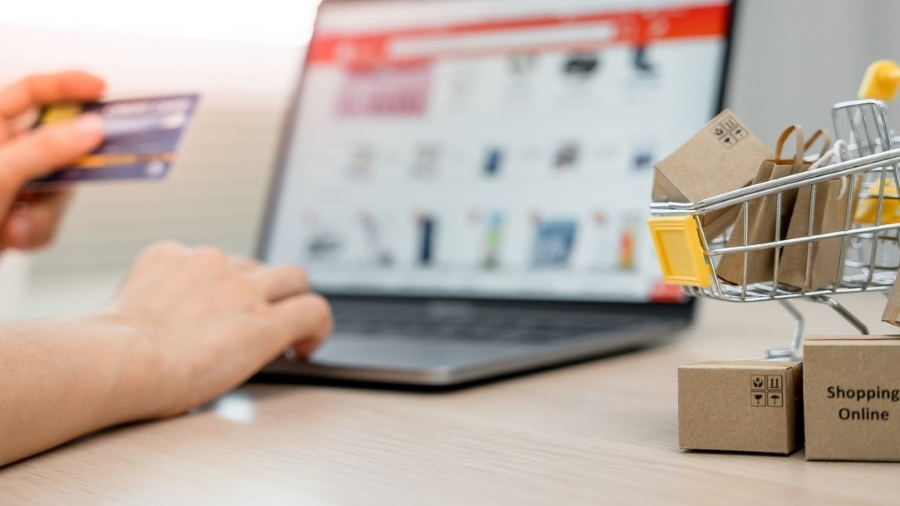 You have done all the hard work and finally found a killer product you want to sell on Amazon. Is it enough? No, there is a lot more work to do. The next most crucial step is supplier selection. Your goal is to generate maximum profit, so you need wholesale Amazon suppliers who can ship products at a reasonable price. Moreover, it's your responsibility to ensure that products meet quality standards.
It depends on you how you proceed and selects suppliers. People mostly prefer China for product sourcing. You can also purchase products from local manufacturers. Both these options are good if they meet your needs.
Below, we explore various ways to find wholesale Amazon suppliers.
Finding the Right and Best Suppliers for Amazon FBA
Most Amazon sellers prefer China because it is the hub for manufacturing a wide range of products. The products you choose are mainly manufactured or assembled in China.
Now the question is why most sellers prefer China and why it is popular. The main reason is the product's price. Products that are sourced from China are cheaper. Chinese companies have low overhead costs that lower manufacturing costs, and no other country can compete.
To build your brand, you must be competitive on prices. Therefore, you have to ensure that you get products at the lowest price. So, the best possible solution seems to buy products from China.
Remember, sourcing from China isn't the only option. Let's discuss how to find the best suppliers for Amazon FBA.
Online Marketplaces
Aliexpress and Alibaba are a goldmine for Amazon sellers, but unfortunately, they're not easy to navigate.
When you try to source products from Alibaba, the best way is to buy directly from manufacturers. When you do this, it results in a lower price per product. Remember, most manufacturers don't accept large orders, be careful about it.
If you can't find what you are looking for on Aliexpress and Alibaba, explore B2B e-commerce platforms like Global Sources, Made-in-China, and Jim Trade.
All these platforms focus on foreign trade, and you can use these third-party platforms to source products.
Trade Shows
It allows sellers to contact suppliers directly. Talking to suppliers face-to-face helps you know about the company's values, products, and quality control measures. At trade shows, you'll have exposure to many wholesale manufacturers and suppliers catering for Amazon, and it will ensure you have plenty of options to choose from.
Now you might be thinking about where these trade shows will happen. One thing is for sure you don't have to go to China to attend these shows. Looking to source products from China helps you connect with more potential suppliers and set up shops at trade fairs worldwide.
Don't dive into trade fairs without doing a comprehensive research. It would help if you had a clear goal for attending these events. Having a solid plan will ensure that you don't get distracted after having plenty of choices.
Product Sourcing Agencies
Sometimes you do all the hard work, but you can't find the right suppliers, so the best way is to contact product-sourcing agencies. These services help you find the best suppliers and products at a reasonable cost. Moreover, these agencies help you ensure the quality of suppliers and products.
You can use their service to find wholesale Amazon suppliers in China and South Asia, but you can't get this service for free.
The costs you pay to sourcing agencies can make a difference when you compete on Amazon, especially when competitors try to reduce their costs. Remember, souring agencies don't share the details of suppliers or manufacturers with you.
Now, you know how to contact suppliers, but you need to find the right one for you. Ensure that suppliers are trustworthy, but how will you do that?
Don't worry; we will discuss it in the FBA supplier checklist section.
FBA Supplier Checklist
When searching for the right supplier, the product price shouldn't be the only factor. You also have to consider the supplier's efficiency and the quality of products.
Take freight costs into account as well. Sometimes, local suppliers are cheaper because you don't have to pay overhead costs like shipping, taxes, packaging, and customs.
When picking a supplier, keep this checklist in mind:
Double Check Your Supplier
If the supplier is listed on Alibaba, it doesn't necessarily mean that the supplier is reliable. Now, the question is how to verify that the supplier is real. The first option is to fly to China and meet them, but it's impossible for every seller. If you have decided to buy products from Alibaba, ensure that you choose trade assurance suppliers.
Trade assurance doesn't ensure on-time delivery and safeguards your money, but it allows you to check the supplier's background.
When you search about the supplier on Google, you can only see the company's legitimacy. You must also check the following details:
Location of the supplier
Business License
Content info
Ownership status
Photographs of company
Product quality and safety standards
Certification required for the product
All the marketplaces have different quality and safety standards. When you buy products from overseas suppliers, all these standards will not be met.
You'll have to ensure that the supplier adheres to local standards before product sourcing.
Moreover, you can't ignore potential patent infringements. Whenever there is something wrong with the product, it will result in a waste of money. You can use Amazon Brand Registry to find product patents to avoid mix up.
Moreover, safety regulations aren't easy to look for, especially for electronic products. Ensure that the supplier has safety certificates and necessary clearances before buying products from that supplier.
Figure Out the Manufacturing Process of Products
If you're trying to sell difficult-to-made and complex products, ensure that you know the manufacturer of that product. It means you have to find out each detail of the manufacturing process.
In this competitive e-commerce world, you can't make a mistake, especially regarding the quality of the product. So, test the product before listing it for sale.
Ask for Sample
Before you place an order, it's essential to ask for the product sample. By doing this, you can check the product's quality.
Moreover, you can assess whether the customer will buy this product at first sight. If you're interested in starting a private label, ensure that the product meets the standards of your brand. When you get a sample, you can take the input of your friends and family about the viability of the product.
Check for Logistics
When you buy products from other countries, you must consider freight costs and delivery times. Before partnering with any supplier, ensure that you know these costs. Use the Amazon FBA calculator to check the profitability of the product.
Along with the price, you also have to consider the production time. For example, when you order something new, it will take time to be produced.
Determine how long it will take to clear customs and reach you. This information is key to your success on Amazon because when you remain out of stock, it reduces your chances of winning Buy Box.
Diversify Your Search
Once you have found a wholesale Amazon supplier that fulfills your requirements, don't just stick to it. Always keep looking for other options. When you're in contact with multiple suppliers, it gives you various options before making a final decision.
The product cost and quality will differ from company to company, so don't limit your options before finding a wholesale Amazon supplier that suits your business needs.
Working out the Logisitcs
After finding the suppliers, there are still many decisions to be made. For example, who will handle the packaging? How will you ship the products? How can you ensure quality?
You can use two options for sending products from suppliers to Amazon fulfillment centers, such as:
Ship products to yourself or the middleman before shipping them to Amazon.
Take from suppliers and send them directly to Amazon FBA warehouses.
Let's discuss these options in detail.
Direct Shipment to Fulfillment Centers
Almost all suppliers, including the Chinese, know the FBA guidelines, so brief them about your requirements. Ensure that no details are lost during translation when you communicate with overseas companies. Knowing the pros and cons of direct shipment to Amazon's fulfillment centers is essential.
Quicker Transit Times: Shipping products directly to Amazon will save you a lot of time. When the products quickly reach fulfillment centers, you can start selling quickly
Reduced Costs: Shipping products directly to fulfillment centers will save the money you must pay to the middleman
Lack of Quality Assurance: When you ship directly to Amazon, you can't assess the product quality. It's the biggest disadvantage
Packaging Quality: Even though your product is high-quality, you never know the packaging quality. Moreover, you must follow the packaging requirements Amazon sets for FBA sellers. When a supplier ignores this, it will affect your reputation
Direct shipments to Amazon fulfillment centers also have some disadvantages, so keep them in mind before making a final decision.
Shipping to Middleman or Yourself
The second option is to ship products to a third-party intermediary or yourself to ensure the quality of the product and packaging.
You can send them directly to Amazon FBA centers or use third-party services for shipping your FBA inventory.
Doing this, you will have to pay extra costs. Check the pros and cons before deciding on this option.
Check the pros first:
Proper quality checks: You don't put yourself at the mercy of suppliers in this option. Once you get products from the supplier, you can ensure the quality and identify defects. After quality checks, you can ship these products to Amazon.
Protect Your Business Strategies: Our goal is to outsmart competitors, and we need to hide our business strategies from suppliers. Therefore, this option allows you to protect your business interests.
Higher Costs: When you choose a middleman or third party to ship your products to Amazon, you'll have to pay. On the other hand, if you do it yourself, it will eat your lots of time.
Longer Transit Times: When the product isn't delivered directly to Amazon, it will delay the deliveries because you'll have to wait longer to update your inventory.
When you deal with a new supplier, we recommend going for this option because it will help you check the product quality.
Once you feel comfortable with the quality, you can choose the first option. If you have enough money, then never compromise on quality. Going on a long and expensive route will help you build your brand.
What Suppliers for Amazon Are Best Local or Overseas
Product sourcing from local benefits offers various benefits. It reduces the transit time, and you receive your products early.
It also prevents miscommunication between you and the supplier, and you can also ensure the product and packaging quality. In contrast, Chinese suppliers provide products at a low price than local suppliers.
Furthermore, your prices must be competitive to win the Buy Box on Amazon.
Before making a final decision, consider taxes, product costs, shipping time, and logistics. Never close your options, and always look for a better option.
Shopping In China
As mentioned, China is the favorite shopping place for Amazon sellers. Moreover, you can easily find Amazon FBA wholesale suppliers. Many suppliers are selling the same products, so finding quality ones can be tricky.
You must keep Alibaba at the first spot because it enables you to buy products directly from manufacturers, and it's the largest online retail market. When you purchase directly from manufacturers, it reduces the product cost.
Remember, suppliers on Alibaba take orders in bulk, so you must know how much you need. Ask all questions you have in mind.
Sometimes your order will not meet their requirements, so you have to negotiate with them to find other ways that work best for you.
You can check other marketplaces in China, such as:
Aliexpress: Probably the best known wholesale Amazon supplier. Aliexpress is owned by Alibaba, but here you have the ease to negotiate even if you have small orders. This marketplace is ideal for small businesses. The main focus of Aliexpress is foreign buyers, so it can work for you if you're located outside China.
Made-in-China: If you want to follow the Dropshipping business model, check out this option. They have been in business since 1998. They work with Chinese suppliers, get products in various categories, and sell them to buyers worldwide.
Taobao: This marketplace is also owned by Alibaba and works similarly to Aliexpress. The only difference between the two is that it focuses on mainland China consumers. When you visit their site, you'll find Chinese content and have to use Google Translate.
DHgate.com: If you have a tight budget and just starting, it is the best option. It has no minimum order limit and is the cheapest wholesale seller in China. Moreover, you can get inventory according to your business needs.
Banggoods: If you wish to buy products in bulk, go for this option because they offer bulk discounts. Their discounts depend on the category you purchase and the number of products ordered. You can save up to 20%.
Global Sources: This B2B company is easy to get started. You can negotiate with suppliers according to your business needs. Each company has set different requirements for orders, so you can explore this marketplace to find the perfect one for you.
RELATED: 10 Global B2B Wholesale Marketplace Platforms to grow your Business
Top 6 Websites to Source Products for Amazon from Europe or the US
These wholesale Amazon suppliers are ideal for sourcing products from Europe or the US.
It's the biggest European platform for sourcing consumer goods, and a reliable wholesale Amazon supplier. This site encourages individual retailers to share their new ideas for products.
Moreover, it's flexible on pricing and promotes aggressive business strategies. They have almost 4000 articles that come from more than 500 manufacturers, importers, and wholesalers.
Kole Importers are the largest direct importers of consumer goods. They are based in Los Angeles, USA. Moreover, they're experts in a wholesale variety of closeouts and goods. They started trading, almost pre-dating the internet.
They claim that they source products for customers keeping their profits in mind. They import products from large-scale overseas manufacturers and sell them to retailers and wholesalers.
They export their products to over 100 countries. You can visit their trade shows across the US and check their offerings.
They offer its products mainly in the US but are also a global entity. They offer wholesale products at lower wholesale prices. Moreover, on this site, you can find various items for purchase. It provides high-quality merchandise at a comparatively low cost, making it a cost-effective wholesale Amazon supplier.
They aim to target diverse markets, so they trade with non-profit partners, small businesses, schools, and e-sellers. They're the secret weapon for small businesses, and it offers you the most convenient way to source products.
It's a wholesale marketplace and offers small retailers the opportunity to buy goods we use daily. They encourage them to buy high volumes. You can get closeout deals, apparel, and other seasonal products from them.
They're different from domestic competitors and offer a hard-to-find merchandise section on their site for only those traders who believe they can sell these products on Amazon.
Trading on this website is easy and swift, and a merchant usually does purchase. You won't be charged unless they confirm your stock.
Visit this site regularly, and you'll get some exciting deals.
It is the leading supplier of pound shops. This company has the specialty of sullying over 40,000 UK-based customers around the world. It's the perfect place for wholesale clearance merchandise because it offers the most extensive range of products at a low price.
You can also enjoy their pallet deals if you want to purchase products in significant volumes. Moreover, they have scrapped the minimum wholesale order. You can buy products from them in cash by visiting a warehouse or showroom.
This free-to-use online directory lists verified UK-based wholesalers, including those that can supply Amazon FBAs. It was designed in 1999 to help those retailers who want to resell their stock. The site contains hundreds of suppliers organized into different categories.
Moreover, this site only lists those suppliers with stocks in the UK and who can offer appropriate quantities for retailers.
The best thing about this site is that it provides complete information about all the suppliers, so you don't have to go anywhere to check more details.
Final Words
How to find reliable wholesale Amazon suppliers is the most crucial question, and many people want to know the answer.
Therefore we have compiled this detailed guide about supplier selection. A wrong supplier can eat your profit margins and ruin your reputation.
In contrast, reliable and suitable suppliers can make your life easy and help your business grow rapidly. So, spend time finding the reliable and best suppliers.