Why online retailers should be exploring 3rd party fulfillment benefits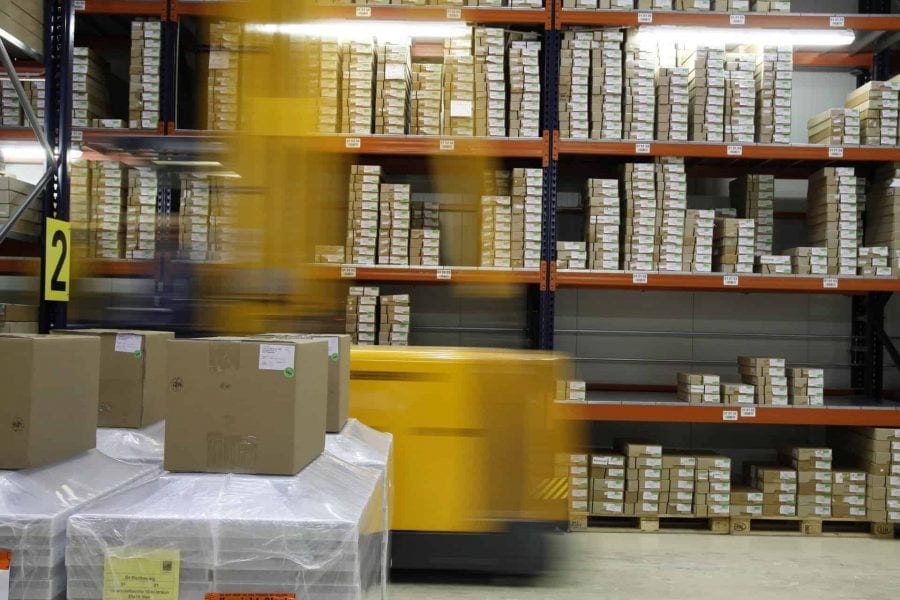 Once you grow your online business grows to a certain size, shipping packages one by one to customers may not be the most efficient use of your time.  One way to drive your online business forward is to outsource part of the work to a third-party fulfillment company.  As a seller, you can accomplish this by following different ways, including the fulfilment services of amazon or any other private company.  Before discussing the logistics or securing the services of a provider, it is important to examine the benefits a 3rd party fulfillment service will offer.
What is third party fulfillment?
3rd party fulfillment also referred to as order fulfillment and third-party logistics, refers to the entire process of completing an order – from the point when an order is received through to delivery to the customer.  Typically, this process includes warehousing, locating the product, packaging, and sending it to the customer. Most 3rd party logistics (3PL) companies can provide fulfillment services such as storing stock, packing products, and shipping orders to your customer.
What benefits can 3rd party fulfillment provide my online business?
The growth of e-commerce, along with multichannel and omnichannel retailing, has pushed online distributors and retailers to reconsider their supply chains. For businesses wishing to elevate their e-commerce website with exceptional customer service, it may be time to think about outsourcing fulfillment.
If your business is among this group, one of the factors that need to be considered is whether to outsource some or all of your fulfillment operations to a specialist third-party fulfillment provider.  Here are some of the  3rd-party fulfillment benefits your business operations could leverage:
Reduction in the cost per order – when compared to internally managed operations, outsourcing to a 3rd-party fulfullment company can lower the cost per order, especially for small and medium-sized businesses.
Improvement in time and resource usage – Transportation, logistics and fulfillment are not core capabilities for most online retailers. Outsourcing to a 3rd party fulfullment supplier will benefit your business, allowing your efforts to be focused towards those areas which provide your busines with the greatest value, namely, marketing, merchandising, and eCommerce.
Seasonal scalability – Small and medium businesses can meet seasonal demand without the need to recruit additional staff or increase internal capacity during holidays or peak seasons.
A decrease in capital investment – Warehousing and fulfillment facilities, warehouse and order management systems, and communication technologies all require capital investment. Outsourcing will help reduce capital outlays.
Faster shipping times – Third-party fulfullment suppliers will have access or their own regional and national distribution network.  One of the key benefits to your business is the ability to leverage the distribution network, allowing your business to deliver products more quickly to your customers.
Lower shipping costs – Due to their distribution network, third party fulfullment suppliers are able to negotiate lower shipping rates and make efficient use of capacity, overall helping you to reduce your transportation costs.
Potential for international imports and exports – Many multichannel online retailers use third-party fulfullment partners to more effectively source products from overseas, or to distribute orders to customers abroad.
Direct-to-customer shipping – Rather than bring small-order pick/pack/ship into their distribution centres, retailers with a physical presence contract with 3rd party fulfillment partners to ship orders directly from their e-commerce marketplaces. Online retailers can also use 3rd party fulfillment companies to manage inventories for both direct-to-customer orders and Fulfillment By Amazon (FBA).
What are the potential problems with third-party fulfillment?
No single solution is perfect, and sometimes using a fulfillment services provider doesn't make sense regardless of the size of your business.  Before selecting a company to handle your order fulfillment, make sure to ask many questions.  While most issues can be overcome, you should ensure any agreement covers them.
To ensure you know how the problems will be handled, consider the below scenarios when communicating with potential partners:
Item is lost – Either in the warehouse or in transit. This means that the item either cannot be shipped and delivered at all or the item, once found, will be shipped and delivered late.
Buyer receives an item in a damaged condition – Item is damaged while being either shipped to the 3rd-party fulfillment company or while being delivered to the customer. How does the partner determine when the damage occurred? What is the reimbursement process?
Slow shipping times – Slow shipping times can hurt your brand and can result in negative feedback. Making sure the fulfillment contract states how quickly an item will be shipped will help mitigate potential issues.
Is there a return process? – Where does the buyer return an item – is it to the fulfillment partner or directly to you?
The process of using a third-party for fulfillment
If you decide to use third-party fulfillment, your products will be stored off-site, in a distribution centre operated by your chosen third-party fulfillment partner.  While you no longer have possession of the item, the process of using a 3rd-party fulfillment partner is straightforward.
One of the crucial benefits is that all you need to do is to make sure your fulfillment services partner has enough of your inventory. Most third-party fulfillment suppliers will receive your orders directly and arrange to pack and ship the order to your customer.  The process can be broken down as follows:
You, the E-Commerce retailer, notifies the third-party fulfillment supplier of the item sold, along with the customer name, and confirmed delivery address. This is typically done via an online portal third-party fulfillment partner's Some offer the facility to bulk upload the data.
Your third-party fulfillment partner locates the item, packs it, and ships and delivers to your customer within the agreed timeframe.
The third-party fulfillment partner uploads any tracking information to their online portal. This allows you to view the information.  In most cases, you will also receive a notification via email.
The tracking data is updated automatically, enabling you to stay informed of the process.
The best fit for third-party fulfillment services
For online retailers, third-party fulfillment can bring many benefits and could be the right solution for those retailers who sell the same items in quantity, brand new products, items which are not likely to damage easily during shipping.
Retailers specialising in vintage or one of a kind products, valuable items like jewellery or collectables, large items such as furniture or paintings, items that expire quickly (health and beauty or perishable food), and products which are heat sensitive, will find third-party fulfillment services unsuitable for their range of merchandise.
Businesses with the following characteristics are unlikely to benefit from using a third-party fulfilment partner:
Cash flow limitations – Regardless of the size of your business, if your company has limited cash flow, you may need to work with what you have.
Speciality or niche businesses – While many third-party fulfillment providers offer to customise their services to your needs, and if your company has highly specialised needs, it may be wise to handle fulfillment internally.
Limited daily order volume – If your business is only completing a handful of orders a day, it may be too soon to consider outsourcing order fulfillment. At this stage, it's still manageable in-house, either by yourself or an employee of your own. Once you hit five to 10 shipments a day, that's when it's time to begin your search for a 3PL.