How to get Etsy Sales? 20 Valuable tips and insights to grow your Etsy Sales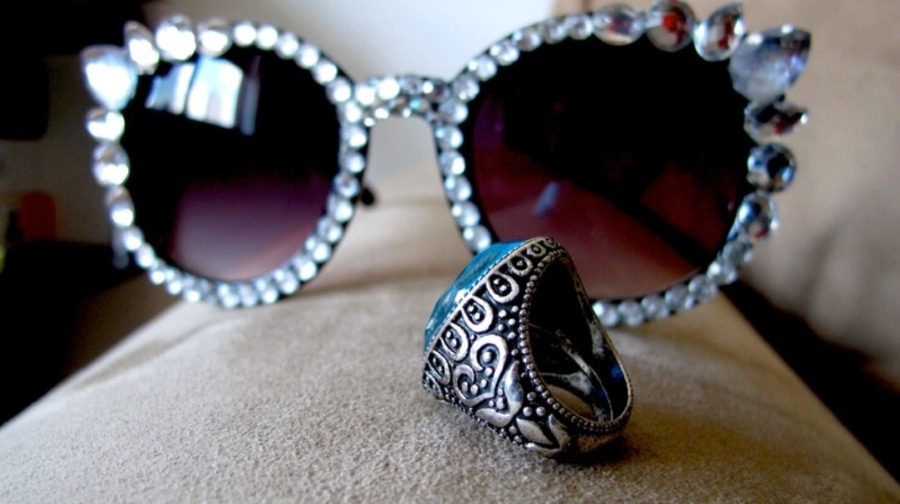 Etsy is an online marketplace where sellers and buyers may interact. Typically, Etsy sellers provide an assortment of homemade or antique items. So, you've committed to Etsy and set up an Etsy shop. The next question is how to get Etsy sales.
Etsy is a great place to show your talent, but it requires dedication and practice to succeed on Etsy. Creating a shop on Etsy isn't enough, you'll have to do many other things to get sales.
Below, we share 20 helpful and easy-to-implement tips and insights to help get more Etsy sales.
How to get more Etsy Sales? 20 Tips to boost your Etsy Sales
The below-given tips can help you get more Etsy sales.
Increasing your Etsy Sales: Know Your Target Market
If you're not sure about your target market before selling your product, you won't get any success. So, you need to ask yourself the below-given questions:
Who will be your potential customer?
Why would they buy your products?
What issues will your products solve?
Ensure that you narrow down your niche. For example, you can specify your product, age group, and location you want to target if you're going to sell jewelry to 20-35 years of age people living in Texas.
In this way, you can find your customers and create a strategy for marketing your products.
Give your Etsy sales a boost by choosing the correct categories
You must have an idea about categorizing your products on Etsy. Specify your items, such as a scarf, a toy, or a necklace. When you find the categories, go to 'Shop Sections' and organize your categories.
If you're unsure about categorizing your products, search how your competitors are doing this. It will give you ideas, and you can categorize your products.
Branding your Shop can help deliver sales growth
When you establish a brand, it helps your shop remain fresh in the minds of potential customers. While branding your shop, you can add a signature logo. Moreover, you can use a banner image with your shop name. You can also brand your shop by adding a small and square image.
Your brand must reflect your products. It will indicate to buyers what your shop is trying to sell. Be careful and consistent with the color scheme.
Use Keywords Wherever Possible
You have designed a great storefront, but how can people see it unless you haven't used the keywords? Keywords help customers find your shop on Google and Etsy.
You can optimize your Etsy profile in three main areas:
Using keywords in the title: Don't forget to use keywords in the shop title. You can find this area under your shop name. Use unique words to describe your items. If you're unable to find the related keywords, explore your competitors.
Using keywords in the shop announcement: Put more niche-specific keywords in this area to get more visibility.
By adding relevant keywords in your sections: Ensure that you use brief and clear keywords to describe your products. Try to make things easy so people can understand what you are selling.
Using your keywords in all these sections increases your chances of appearing in search results. Moreover, they'll help customers know more about your shop.
Optimize your Etsy Listing Title and Description to improve your sales
If you want your product to appear on Etsy and Google search results, make your listing title and description stand out. By doing this, you can attract more customers to your shop. You can use tools like Google Keyword Planner to find how people search for your product.
Another helpful way to get keyword ideas is an Etsy search. For example, your shop is about Baby showers. When you search this term on Etsy, you'll get a list of keyword ideas buyers use to search for that particular item.
You can use these keywords in your listing title and description, but ensure that you don't do keyword stuffing.
Ensure that your Product's Descriptions are outstanding
It's not easy to entice someone to purchase your product. This is where you can stand out from others. Try to connect with the customer using 'I and You' words.
Put the most important information and keywords at the start. Tell a detailed story of your product but ensure it's relevant and helpful.
Get more sales by offering excellent Customer Service
Building a reputation and winning the customer's trust is difficult. However, answering customer queries politely and immediately helps build trust and get positive reviews.
By offering discounts, and free and fast shipping, you can maintain a happy customer base and attract new customers.
Set Competitive Pricing for an immediate boost in sales
Calculate the labor, material, manufacturing, and other expenses. Moreover, find out how many products you can sell. It will help you compare prices with other sellers in your niche. If you're not getting sales, it means there is something wrong with your prices.
If your prices are higher than other sellers, instead of lowering prices, increase the product value. You can do this through better photography, branding, and marketing.
Research your Competitors
If you're struggling to get more Etsy sales, find what other sellers in your niche are doing. Find answers to the below-given questions:
What is working for them?
Do their Etsy shop sells items similar to yours?
What color schemes are they using to attract buyers?
Remember, no need to copy what works for others. You need to do smart competitor research. Moreover, find out their pricing, tags, and other important information. It is the best way to survive in any market.
High-Quality Images can help drive more sales
Images show customers the product's best qualities because they can't touch your product. If taking product photos yourself, ensure that you have proper lighting, a clear backdrop, and a clean surface where you take the photo.
Don't forget to mention the use and size of the product. If you have committed a mistake, you can correct it using Photoshop.
The best way is to take pictures from different angles. The more you experiment, the more you take the best pictures. You can experiment with backdrop and lighting to see what works best.
Add More Listings to expand your customer base
Do you know how customers will find you on Etsy and Google? Customers find you through your products. So, by adding more listings to your shop, you will get more traffic and sales.
When customers have various products to choose from, the chances of getting sales increase, unleash your creativity, and add more listings to your shop.
Offer Discounts to Repeat Buyers
It's more costly to gain a new buyer than to retain an existing buyer. You can grow your business by offering discounts to your loyal customers.
It will make them your fan, and they won't purchase from anywhere else. You can create coupon codes by visiting: Shop > Promote > Coupon Codes
Get more Etsy sales through an Active Social Media Presence
Nowadays, people are more active on social media than ever before. So, create your pages and profiles with your shop name on social media and talk about your shop. It will let customers know what you are selling.
Create pins on Pinterest to let people know you have something interesting to sell. Promoting your items on social media is cost-effective.
Moreover, you can make announcements whenever you launch a new product.
Building a Blog with your Etsy Shop Name can help drive sales growth
You need to do everything to win customers' trust and get sales; a blog will allow you to build your credibility.
For example, if some actress is wearing a dress or necklace similar to yours, you can write a detailed blog post to promote your items. It can help you when people search for the necklace the actor is wearing, and your blog post will appear in search results.
In short, a blog can help you get more sales, so don't miss the opportunity.
Explore Email Marketing
Create a newsletter to announce your new products. Now the question is how to collect emails. Follow the below-given options to collect emails:
Twitter
Facebook
Events
Blog or website
Shop Announcement and Message to buyers section.
Ask for Customer Reviews
When you make online purchases, many potential customers check the reviews before making any decision. So, you need to focus on getting reviews when you're just starting.
When you get enough good reviews, you'll automatically get more sales. Ensure that you ask for reviews politely. You can only bring positive reviews when you provide excellent customer service.
Promote your Etsy Shop to get more sales
You put all the effort into creating your shop, but nobody will find you until you promote your shop and spread the word.
Join relevant promo groups on Facebook and Etsy to promote your shop. Offer discounts, share more, and spread the word to let more people know about your shop.
Join a Team to Learn More
You can meet new people and learn more about Etsy by joining a team. It's an excellent opportunity to grow your business. You can signup for emails to stay alert about the latest discussions.
Advertise your Products using SEO
For some niches, you can boost sales by only Etsy SEO. However, in competitive niches like jewelry, you need to advertise your products to target a large audience. You can use Google ads or Etsy-promoted listing options to promote your products.
Moreover, you can also use Facebook for paid ads. Facebook advertising can help you target your potential customers at a reasonable price.
Connect with Other Sellers
It would help if you networked with Etsy sellers who might be interested in your items. Connecting with other sellers can help you market your products together.
Moreover, connecting with other sellers can help get more customers.
Final Words
How to boost Etsy sales is the question every Etsy seller wants to know. These tips and insights are a surefire way for Etsy sellers to get more sales.