Developing a robust Employee Social Media Policy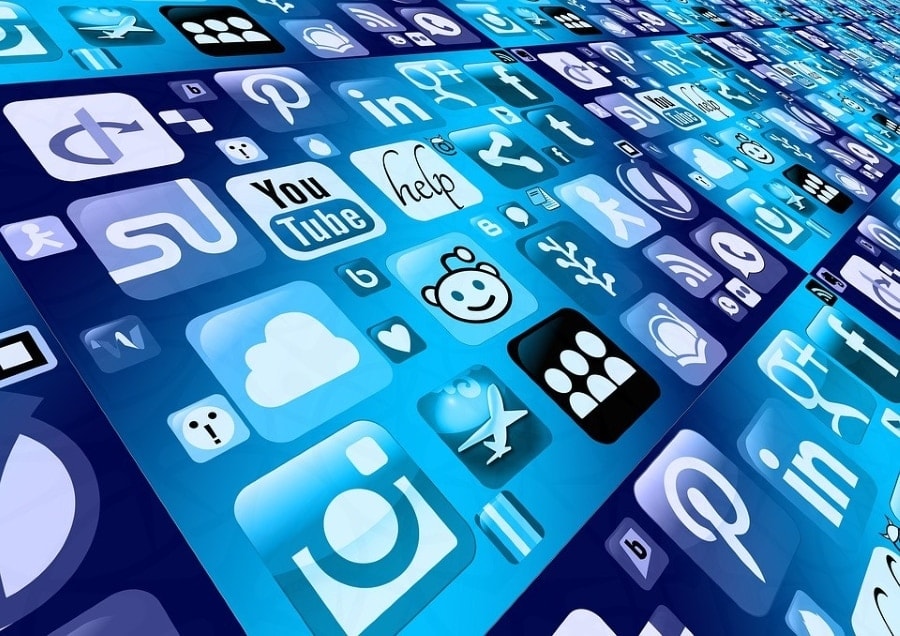 Even if you don't use social media as a brand, your employees certainly do. A robust employee social media policy is crucial to have in place.
A social media policy doesn't discourage employees from engaging with their brand's social media. Instead, the idea is to set some basic guidelines to avoid significant issues in the future.
What is a Social Media Policy?
A social media policy states guidelines regarding how employees use personal and professional social media across channels.
Everyone in the organization is bound to adhere to this policy, right from the CEO to the interns. Hence, the policy has to be put out comprehensively and in an easy to understand manner. It can become a part of the overall social media strategy or find a place in onboarding documents and other policies.
Importance of Social Media Policy
Every organization needs a social media policy to maintain a consistent voice and mitigate social media risks.
Maintain brand identity across social channels
Today, brands have an omnichannel presence. From LinkedIn to Twitter, multiple social media executives handle multiple accounts across these channels. A strict social media policy keeps the brand identity consistent. Also, it avoids potentially risky statements or sensitive information being posted.
Avoid security breaches
A robust social media policy paired with solid security measures protects social media accounts against imposter accounts, phishing, and hacking. Social media policy also ensures that employees turn on their privacy settings to prevent unregulated access to information.
Lay-out social media responsibilities
Brands cannot assume that their employees will take on the correct role unless they specifically lay it out for them. Defining posting schedules and escalation roles go a long way in managing the social media team.
Avoid liabilities
Brands could be held liable if anything they say on social media causes harm, is discriminatory, or breaks the law. The exclusion of the liability clause in the social media policy ensures that brands are protected against what their employees say or do on social media.
Promotes productivity
Social media policies are a great way to keep employees productive while using social media. Employees are bound to become unproductive unless you clarify which tasks fall out of work boundaries.
Efficient incident response
Even the most carefully assembled social media policies cannot prevent social media incidents. Sometimes a crisis may arise from a completely different organization. However, it may still have to be addressed via social media. A social media document includes an incident response policy that ensures every employee knows how to identify incidents, get them adequately escalated, and plan a response accordingly.
Elements of a robust Social Media Policy
1.      Roles and responsibilities
This section covers the daily and weekly responsibilities of employees managing social accounts. Including names and email addresses in this section lets other teams know whom to contact for each channel and role.
Here are some of the responsibilities brands should cover-
Posting schedule
Account engagement
Customer service
Crisis response
Security and passwords
Advertising
Social media training
At the very least, this section should carve a clear distinction between who's responsible for speaking on behalf of the brand on social media and who's not.
2. Incident response in case of security and PR crisis
A social media policy prevents the need to draw a different plan for social media crisis management. Ideally, every brand should have both plans on-hands. Especially when their social media policy is going to be posted publicly.
This section should cover-
Instructions on identifying the scope of the crisis.
An internal plan of communication.
An emergency list of contacts in social media, PR and legal teams.
A crisis management plan allows brands to respond quickly and reduce the stress levels of those directly managing the incident.
3. Security measures
In this section, brands have the opportunity to provide guidelines on how to identify and deal with security risks that loom around social media.
It includes answers to pertinent questions:
Who has access to the password repository?
How often should passwords be changed?
Which devices can be used to manage social accounts?
Are personal accounts allowed to be used via office assets?
How frequently should software be updated?
4. Compliance with the Law
Laws surrounding social media usage may change based on geographical locations. Businesses operating in regulated industries have much stricter complaint regulations. Hence, consultation with legal counsel is recommended to design this section.
Typically, this section covers-
How to comply with laws on copyright and content
How to handle customer data
Restrictions were placed on claiming certain things as a part of marketing material.
Confidentiality regarding a brand's private information.
5. Guidelines on Personal Accounts
This section communicates to the employees what sort of social presence is expected. Of course, brands cannot be excessively stringent about how employees use their social accounts. However, there can be a line drawn.
Some standard guidelines related to employees' accounts can include-
Guidelines around those content which shows their workplace.
Guidelines around showing their work attire.
Guidelines stating if it's okay to publicize the organization's name in personal bios.
If yes, what kind of disclaimers should be placed on personal opinions to differentiate them from corporate views.
Strict guidelines state that they need to identify themselves as employees when they speak about their brand or competitor's brand.
6. Guidelines for the rest of the employees
The social media team is probably well-versed with the brand's voice, but what about the rest of the employees?
Enthusiastic employees make the best advocates on social media. However, they may not always know what is appropriate to say as social media policy. For example, a brand wouldn't want an employee posting about a feature yet to go live.
However, brands would wish the same employee to share the feature to their maximum capacity after it has gone live.
This section can cover-
Guidelines on whether employees can engage with customers who tag the brand on social media.
Guidelines on how employees should respond if they see anything negative said about the brand on social media.
Who should they reach out to in case of negative things being said?
Tips on Implementing a Social Media Policy for your Employees
Figure out where will the policy be kept
It would be ideal to include the policy in the employee handbook so that new joiners can be familiarized with it right from onboarding itself. However, you also need to figure out how existing employees will access the policy? Sharing access via Google Drive or posting it live on the company's intranet is a great way to keep employees in the loop.
Include inputs from the stakeholders
Each team has different social media needs. It would be a clever idea to seek inputs from them. These include the marketing team, the social media team, the HR team, and the legal team. Don't leave out the regular employees as the policy will affect them too.
Involving so many teams does not mean taking feedback from every employee. Take inputs from team leaders or those who represent a group of employees so they can let you know of any concerns their teams might have.
Hold a launch meet
When you build a social media policy, you want everyone to be aware of it. Announce the roll-out via internal email or schedule an in-person meeting. Either way, make sure you are hosting an interactive event where employees get an opportunity to ask questions.
If you are releasing an update to a previous document, list what fundamental changes have been performed.
Related: Ten tips to improve Cyber Security Awareness amongst your employees
Schedule an update
Social media policies documented in the early 2010s did not expect platforms like TikTok to rise to the kind of popularity they did. Social media is changing by the minute. New social sites are emerging, and old ones are falling into the abyss. Your social media policy needs regular upgradations too.
Scheduling an annual or bi-annual review will ensure that your policy stays relevant with the times. If you don't have the capacity for it, you should ensure that the contact details are up to date.
Examples of Social Media Policies
Intel
Intel's social media policy has been split into five parts.
One section is for disclosure, one for protecting trade secrets, and one for employing straightforward communication.
Additionally, sections are dedicated to third-party or agencies who would be paid to perform Intel's social media tasks.
Disclosure – Through this section, Intel encourages transparency in employees' social media presence
Protection – Intel advises their employees to protect themselves and Intel on social media
Use common sense – Intel specifies that professional and transparent communication works best
Best Buy
The entire social media policy of Best Buy is wrapped up in one phrase "Protect the brand. Protect yourself.
They have split their policy into two main parts: what is allowed on social media and what is not.
Since most of their workforce is retail-based, Best Buy specifies that the policy isn't restricted to working hours. It states that their employees' responsibilities do not end once they are off the clock.
Hence, the policy applies to both company-sponsored social media and personal posts related to Best Buy.
Ford Motors
Ford's policy dates back to 2010 and operates on five high-level core principles. The single PDF document states that employees need to be honest about who they are on social media and establish that all opinions are their own.
They need to maintain respect and humility in their communication. Lastly, they need to be aware that everything they say will be permanent.