10 Crucial Tips for eBay Trading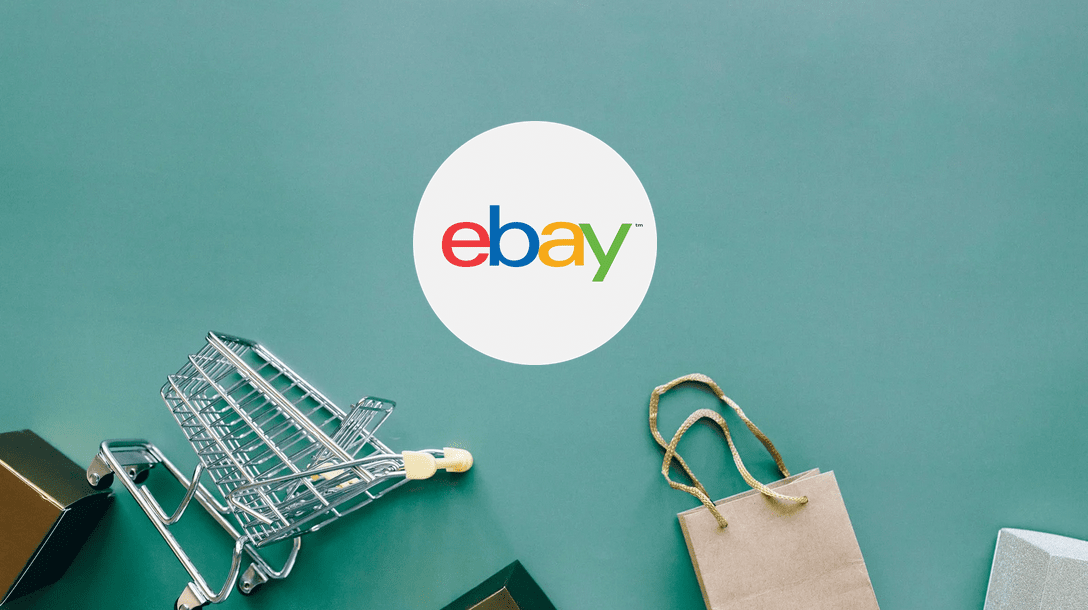 Many new sellers look for tips to start their journey on eBay. While eBay makes it easy for new sellers to start trading, it can also be complicated.
If you're interested in eBay trading, ensure that you start slowly, read the marketplace rules, learn the landscape, familiarize yourself with fee structures, and grow your seller account methodically.
Below, we provide some valuable tips for sellers starting trading on eBay.
Best Tips for Sellers new to eBay Trading
It's not easy for new sellers to succeed on competitive platforms like eBay, but these tips will help you.
1. Learn how to price your items
It's the most crucial step, and many sellers often make a mistake. You must know the worth of your item to set the price perfectly. Many new sellers look for retail value. Moreover, they set the price on which they purchased items a few years ago. Some sellers rely on eBay listings. All these mistakes can result in the worst start.
If you decide to sell items at retail prices, you'll get nothing except disappointment. When you set prices while listing items on eBay, you set your profit margins. If you're not sure about the price of items, you can look for the prices buyers have paid to other sellers. You can use the complete listing feature to check the historical sales data.
RELATED: eBay Marketing Strategy: What are the top eBay Marketing Strategies?
It will give you an idea of other sellers' prices for similar items. You'll have to be competitive on prices if you want to succeed in eBay trading.
2. Find the valuable things for selling
If you're not sure which items you should be selling, start exploring your home. You'll find thousands of items that you can sell on eBay. You don't know the value of these things. Start from your home and explore each room one by one. Note down the products that can be sold on eBay and check the complete listings.
Note down everything, even if you feel it's useless. When you check eBay listings, you'll be shocked to see items.
RELATED: 10 Global B2B Wholesale Marketplace Platforms to grow your Business
These are just a few items to let you know that all these items are worth selling on eBay. As a new seller, try to pick items that are under $50. When you get experienced, you can go for expensive items.
At the start, you learn how to answer customer queries, the shipping process, and seller dashboard navigation. Therefore, the best way is to go for low-dollar items and save you from a scam.
Moreover, avoid breakable, multiple pieces and large items. Go for easy-to-ship items. When you're in the learning phase, keep things simple.
3. Focus on your feedback score
Everyone on eBay gets a feedback score, and it's calculated as a combination of both selling and buying transactions.
When you have more positive feedback, it will improve your brand image in the view of others. When your feedback score is low, you won't get enough sales. So, to be successful in eBay trading, improve your feedback score.
When you create a new account and have only a few reviews, you can purchase some inexpensive items on eBay and get reviews from sellers. You can buy cosmetics, dog treats, stickers for your kids, and office supplies.
Ensure that you're wasting money just for the sake of getting reviews. Once you get a product from the seller, leave feedback and request the same from your seller. There is no fixed number of feedback, but ideally, it leaves a good impression if you have 20 feedbacks on your profile.
4. Understand eBay seller limits
eBay has some limitations for all sellers, but unfortunately, they're strict for new sellers. The main goal of eBay is to prevent fraud, so eBay wants a positive selling history from sellers.
When you're a new seller at eBay, you'll face some limitations like category limits, account limits, and item limits. After making successful sales, you can request eBay for higher selling limits.
5. Don't sell problematic items
As a new seller, you'll find many dishonest and unscrupulous people who're always ready to pounce on you. It's your responsibility to stay away from such scams. You can protect yourself from such scams by staying away from high-risk items, such as:
Electronics
Designer handbags
Smartphones
Designer clothing and shoes
Event tickets
Items with multiple parts because they can remove some parts and return the product
Autographed items without COA
Some counterfeited items like designer handbags, expensive designer jeans, designer sunglasses, Otter boxes, Ugg boots, high-end cosmetics, and Nike shoes.
When starting with eBay trading, start small with inexpensive items from around your house. Toys, mall brands or fast-fashion clothing, holiday decorations, books and media, bedding, and office supplies are all good places to start for beginners.
Add more expensive items as you progress up the learning curve. You want to make your mistakes with inexpensive items. And believe me when I say that everyone makes mistakes.
Establish yourself as a brand before trading some of the more high-risk items. Start slow and keep moving, and you'll be successful in eBay trading.
If you are a victim of unscrupulous buyers, you can report any concerns to eBay here
6. Choose the right supplies
In eBay trading, it's not essential to sell expensive items. Before the eBay market's arrival, sellers performed well with listing tools, photo editing apps, photography equipment, and research tools. Now you only need the following things:
Two plain white poster boards for the creation of solid background to take pictures
A weight measuring machine to weigh items before listing and shipping
Shipping supplies
You can run a successful business account on eBay with all these things.
7. Choose the listing type wisely
There are advantages and disadvantages of both auction and fixed price listings. Now auctions are not like they were before. Therefore, ensure that you start your auction at a reasonable price, even when you only get a single bid.
RELATED: How to Write Amazing eBay Listing Titles and Descriptions
In contrast, fixed-price listings take more time to sell, but you can get more money when waiting for the right buyer. It's vital to check the pros and cons of each listing type before choosing anyone. It will help you in the long run.
8. Do you need to offer free shipping?
Here veteran sellers are divided into two groups. Some say that free shipping is a good way, and some oppose this option. The word free shipping looks like the shipping will be free, but the shipping cost is added to the product price. Calculated shipping is ideal for both buyer and seller.
For example, you can set a flat shipping rate by selling items that can easily fit into a padded flat-rate mailer. Unfortunately, you have to pay fees to eBay on the sale of items and shipping costs.
RELATED: 5 Crucial Tips for Saving Money on eBay Shipping
Moreover, free shipping on large and heavy items isn't the right way. Free shipping will hurt you a lot if you want to ship the item to a customer whose miles away from you.
The best way is to add product dimensions while listing and mention that charges may apply for oversize and heavy items. Finally, you have to bear that loss when you go for a low shipping cost.
9. Understand how to pack and ship items?
Another challenging task for new sellers is the packing and shipping of items. You can learn both these tasks with practice and patience.
You can explore YouTube and find out how to pack different items using egg cartons and pool noodles. Similarly, you can learn about shipping by watching tutorials on YouTube.
10. Offer a transparent and fair return policy
It doesn't matter whether you're a new seller or an old one, nobody wants to offer a return policy, but eBay ensures that whether you like it or not, you have to provide a clear return policy.
EBay's primary goal is to satisfy buyer, and the return policy guarantee that if the customers don't get what was listed or didn't receive items, they can get a refund.
In eBay trading, you have to do everything to outrank your competitor and persuade buyers to buy from your listings. Therefore, you need to have a fair return policy. You can enjoy a few benefits by offering a reasonable return policy, such as:
Sellers who provide 30-day returns will get a boost in search results
By offering a 30-day return policy, eBay will put you above the seller who doesn't provide a return policy
It's the best way to get lots of free traffic
Return policy builds trust, and buyers love to buy from such sellers. In contrast, sellers who don't offer a return policy are viewed as dishonest and sketchy
You don't have to deal with lots of returns because many buyers often fail to ship the items back, and eBay closes a large number of refund requests by itself. You can mention in your return policy that:
"Items must be returned in original condition and packaging if possible."
This practice will prevent you from scams. When you get your item back, you can relist it, and it will be again ready for sale. Return policy helps sellers and buyers, so offer a fair return policy and keep listing items.