The most popular types of Cryptocurrencies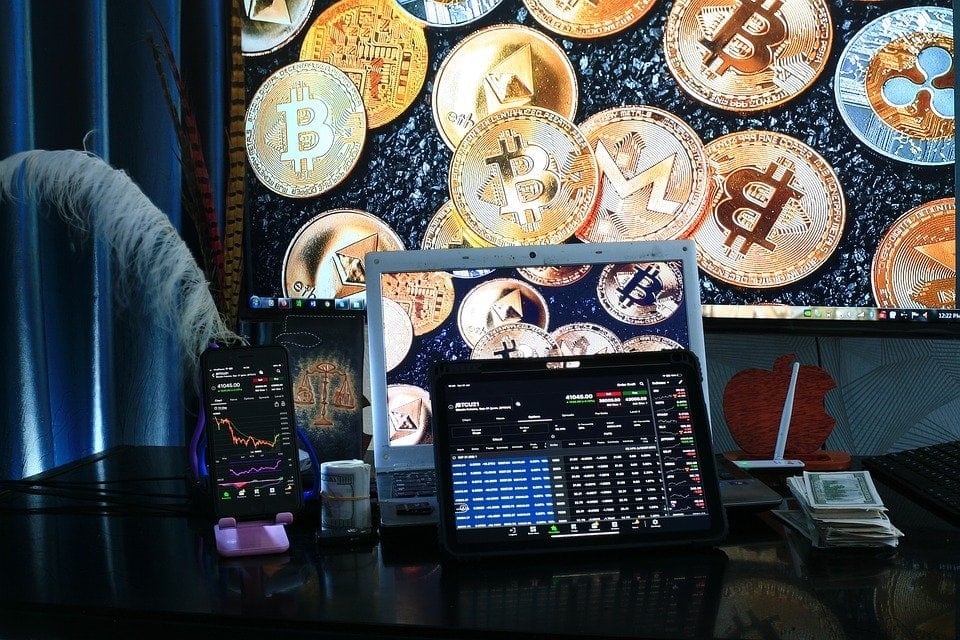 Most people start thinking about Bitcoin when they hear 'cryptocurrency'. However, while Bitcoin was the forerunner of all cryptocurrencies, several types of cryptocurrencies now exist.
With more than 2,500 cryptocurrencies currently listed on price trackers, below we look at the popular types of cryptocurrencies presently available.
What are Cryptocurrencies?
In the broadest definition, a cryptocurrency is a digital or virtual money in the form of tokens or "coins." The term "crypto" refers to the sophisticated encryption required to create and process digital currency and its transactions across decentralized platforms.
Learn more: Cryptocurrency 101: Understanding the basics of Digital Currency
Along with this crucial "crypto" component, these currencies are committed to decentralization. Cryptocurrencies are frequently developed as code by teams that contain mechanisms for issuance (typically through a process called "mining") and other restrictions.
Although cryptocurrency is nearly always designed to be impervious to government manipulation and control, this aspect has come under increasing scrutiny.
Altcoins are cryptocurrencies modelled after Bitcoin and have frequently attempted to present themselves as updated or superior versions of Bitcoin. While some of these currencies may offer incredible features that Bitcoin does not, they have yet to achieve the level of security of Bitcoin's network.
There are about 10,000 cryptocurrencies in circulation as of November 2021. While most of these cryptocurrencies have a minimal to no following or trading volume, a select few have great appeal among dedicated supporters and investors.
Additionally, the cryptocurrency industry is constantly evolving, and the next great digital token could be introduced tomorrow. While Bitcoin is often considered the pioneer of the cryptocurrency world, researchers analyze tokens other than BTC using a variety of approaches.
For instance, experts usually place a premium on the market capitalization of coins when rating them. While we have considered this, there are more reasons why a digital token may be added to the list.
Related: What is the difference between Blockchain and Bitcoin?
Types of Cryptocurrencies – The most Popular
Bitcoin (BTC)

The gold standard for cryptocurrency, Bitcoin, was launched in 2009 and has remained the flagship of this digital currency ever since. Satoshi Nakamoto shared the idea of Bitcoin and its working in a white paper in 2008.
It became the model for the way cryptocurrencies work today. It became popular among those who found it significant. The value of one Bitcoin was 1 US dollar in 2011.
Bitcoin saw much growth during 2013-14 and slowed a little after that. However, in 2017, the market grew and reached $20,000 for a Bitcoin in December.
In 2015, you could have bought 50 Bitcoins for just $10,000. And you could become a millionaire in 2017 if you had 50 Bitcoins. Today, one Bitcoin costs more than $55,000. With a market cap of $1.04 trillion, Bitcoin holds the lion's share of the total market cap and reigns over other cryptocurrencies.
An interesting thing to note about Bitcoins is that there will ever be 21 million Bitcoins already mined. More than 17m Bitcoins have been mined, with only less than 4 million left to be mined. Such a low availability makes the price for Bitcoins go up as people who want them readily pay more.
Another feature of Bitcoin is the easy liquidity as compared to other cryptocurrencies. Bitcoin can be easily converted into cash because of its popularity. This currency exists on all the major exchanges on the internet, and you can quickly cash for your Bitcoin.
The trading volume for this currency is the highest of all. You can also buy any product or service in exchange for Bitcoin through online sellers supporting the currency. This is also an easy way to liquidate your Bitcoin. You can spend it just like cash instead of converting it into your currency.
There are several limitations and risks associated with Bitcoin. The most significant risk is the fluctuation level. Some investors would favor fluctuations, but those who are likely to lose money from fluctuations don't like this aspect of Bitcoin.
Another consideration is that Bitcoin is expected to be replaced by some other cryptocurrency in the future. Bitcoin has been around for about 15 years now, and any of the newer currencies can eventually take its place.
You can learn more about Bitcoin here.
Litecoin (LTC)

Introduced as a fork of Bitcoin in 2011, Litecoin is often called the 'silver to Bitcoin's gold. This essentially means that the blockchain of this cryptocurrency was a part of Bitcoin's blockchain, but it was split as an update.
So, it is very similar to Bitcoin but has some differences in features. It aims to improve the functionality of Bitcoin.
Litecoin has gained much popularity in recent years because it is the first-ever cryptocurrency to work on the Lightning Network. With this technology, Litecoin solves many problems like scalability and will be able to process many transactions per second.
Litecoin is cheaper and faster than Bitcoin. Transactions can be completed within seconds. Bitcoin can take more than 10 minutes for a transaction and be more expensive, making it pointless to use for smaller amounts. Litecoin being cheaper, suits micropayments which is why it is called a 'Lite' coin.
Visit the Litecoin website to learn more.
Ethereum (ETH)

Introduced in 2015, Ethereum uses a decentralized platform for powering distributed apps and smart contracts. However, this type of cryptocurrency isn't a peer-to-peer system like Bitcoin, and it wasn't designed to be used as a digital currency but as a platform to build apps on a blockchain.
Developers can use Ethereum to build dApps for everything, including Amazon and Facebook. It has quickly grown in popularity and value since its inception.
It is the second most valuable cryptocurrency today by market cap. Its value has gone up by 2,226 per cent in just one year, offering a vast opportunity for investors.
Read more about Ethereum here
Ripple

Ripple is not so much for ordinary users as for larger firms and enterprises that need to move massive sums of money (its currency is called XRP) across the globe.
It is well recognized for its digital payment technology rather than its XRP cryptocurrency. This is because the system enables the transmission of funds in any currency. It asserts that it can process 1,500 transactions per second (tps).
Contrast this to Bitcoin, which has a throughput of 3-6 tps (not including scaling layers). Ethereum is capable of 15 tps.
Stellar

Stellar focuses on money transfers. Consequently, its network is optimized for speed and efficiency, even across national borders. Created in 2014 by Ripple co-founder Jed McCaleb, Stellar is administered by the non-profit Stellar.org.
Its objective is to aid emerging economies that may lack access to conventional banks and investment opportunities. It does not charge consumers or institutions to access its Stellar network. It pays for operations through tax-deductible public donations.
NEO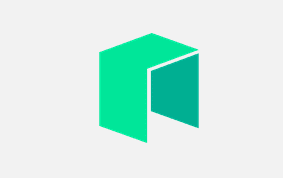 Previously known as Antshares and developed in China, NEO is aggressively pursuing a significant global cryptocurrency player position. Its primary focus is on smart contracts (digital contracts), which enable users to form and execute contracts without the assistance of a third party.
While it is vying with Ethereum for market share, NEO has three key advantages:
Better design
Digital identity & assets for easier integration with the real world
More developer-friendly smart contracts
In comparison, Ethereum utilizes its programming languages, which developers must first master before developing smart contracts on the network.
Dogecoin (DOGE)

Dogecoin, dubbed the "first memecoin" by some, caused a sensation in 2021 when its price surged. This type of cryptocurrency coin is accepted as payment by several prominent businesses, including the Dallas Mavericks, Kronos, and, perhaps most importantly, SpaceX Elon Musk's American aerospace manufacturer.
In 2013, two software programmers, Billy Markus and Jackson Palmer invented Dogecoin. Markus and Palmer reportedly designed the coin as a prank, mocking the cryptocurrency market's reckless speculation.
During the week Elon Musk was slated to appear on Saturday Night Live, the price of DOGE reached an all-time high of $0.71. Dogecoin's market capitalization is $29.2 billion as of November 2021. One DOGE is now valued at roughly $0.22, making it the tenth-largest cryptocurrency.
Binance Coin (BNB)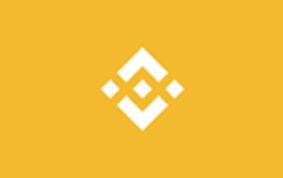 Binance Coin is used to pay for trading costs on the Binance Exchange. By market capitalization, this type of cryptocurrency is the third-largest cryptocurrency. Binance Coin's blockchain serves as the foundation for Binance's decentralized exchange.
Changpeng Zhao developed the Binance exchange, one of the most widely utilized globally in terms of trade volume.
As of November 2021, Binance Coin had a market capitalization of $91.5 billion, with one BNB worth $545.20.
Cardano

Cardano, or ADA, is used to send and receive digital payments. It asserts that it is the only cryptocurrency with a "scientific worldview and research-driven approach."
This means that it is subjected to highly stringent review by scientists and programmers. Charles Hoskinson, a co-founder of Ethereum, founded it.
IOTA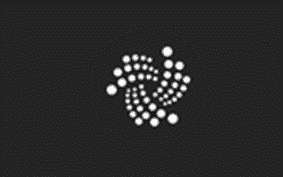 IOTA or Internet of Things Application launched in 2016. Unlike other Blockchain technologies, it does not utilize a block and chain; instead, it uses Internet of Things (IoT) smart devices. To use it, you only need to validate two previous transactions on the IOTA ledger.
According to Coin Central, this means that devices must purchase additional electricity, bandwidth, storage, or data when necessary and sell them when not required.
Why are there so many types of cryptocurrencies?
Today, most cryptocurrencies are descended in some way from Bitcoin, which is built on open-source technology and features a censorship-resistant architecture.
Effectively, this means that anyone can copy the code and modify it to produce their new coin. Additionally, it means that anyone is free to join or transact in its network.
Why is Bitcoin still the most important?
Despite the proliferation of thousands of competitors, Bitcoin – the original cryptocurrency – continues to be the market leader in terms of usage and economic worth.
Also read: Why is Cryptocurrency Valuable?
As of November 2021, each coin was valued at approximately $60,000, with more than $1 trillion market capitalization.