Starting a Dropshipping Business without a Website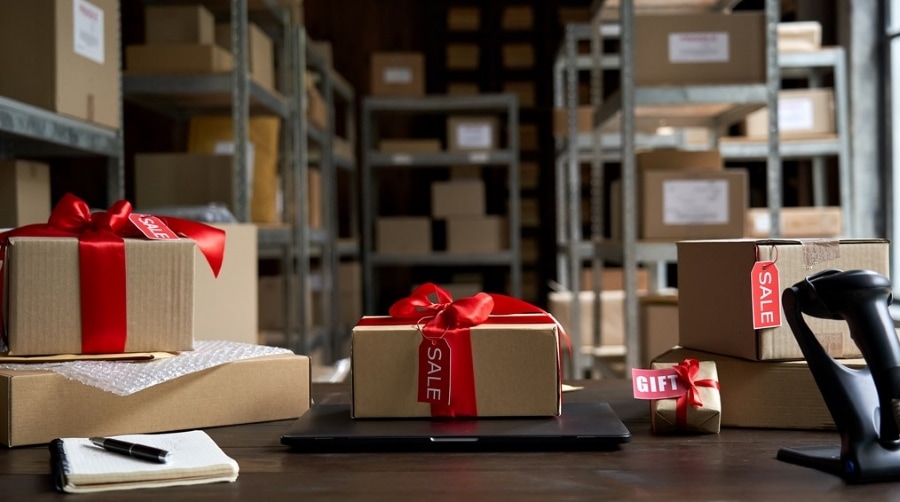 Can you still set up a successful dropshipping business without a website? Dropshipping requires a platform or an online store that enables your customers to place their orders. The traditional method of dropshipping means establishing your online store through an ecommerce platform, which is what the many dropshippers do.
But what if you do not want to set up your own website ona platform like Shopify? Can you still set up a successful dropshipping business?
Well, the answer is yes. Although you won't see all the benefits a website offers, you can dropship without a website.
We'll be describing all other dropshipping options that you have. To help you better understand dropshipping, we'll answer common questions.
What is a Dropshipping Business Model?
The dropshipping business concept is, in a nutshell, a store with no inventory. It acquires the items from a third-party distributor or producer who sends them directly to the final consumer.
Therefore, there is no requirement for stock, and the seller is not required to handle the merchandise.
It is often a fantastic alternative for businesses, particularly novices, because there is no need to build a brick-and-mortar store, which means lower initial costs.
Therefore, the drop-shipper is effectively an intermediary. It is feasible to create a sustainable business with only a laptop computer.
RELATED: Dropshipping for Beginners: Your Common Questions Answered
How Dropshipping works
The retailer passes an order to the supplier. The supplier will package and send the products straight to the end consumer in the retailer's name.
Almost every product is suitable for dropshipping. Beauty and wellness, drones, jewelry, pet items, tech equipment, and accessories are the most successful categories.
For a dropshipping business to be lucrative, it is essential to locate reliable suppliers and sell to the appropriate demographic. In this manner, profit margins range from 15% to 45%, and in the case of some premium products, they can approach 100%.
Do you need a Website to start a Dropshipping Business?
A dropshipping business can be started without a website. The secret to a prosperous business is careful preparation, exhaustive study, proactivity, and patience. Using the information below, you may gain an advantage over your competition even without a website.
The dropshipping business model is highly adaptable in terms of investment requirements. Although dropshipping through websites is a viable alternative, you must note that websites are not the only platform available to you.
Instagram, Facebook, and Pinterest are well-known social media networks that can provide excellent promotional opportunities for your business.
Since you do not need to maintain stock, you can select the platform that best suits your needs.
How to Dropship without a Website
Due to the adaptability and simplicity of the business strategy, dropshipping has experienced explosive growth in recent years.
Numerous up-and-coming companies and newcomers have entered the e-commerce sector, profiting from this business strategy.
Next, we look at three dropshipping strategies that do not require a website:
Facebook
Facebook is one of the most globally used social media platforms. It started as a way to interact with people online, before evolving into one of the most widely used ecommerce platforms.
Facebook has many ways to sell your products. All of them require creativity.
Facebook Shops
Facebook launched Facebook shops at the height of the pandemic to assist small businesses in need.
Facebook shops had one goal: to provide seamless online shopping for customers without leaving Facebook.
Facebook shops can be accessed on both Facebook and Instagram. They are entirely free. You need to choose the products you wish to display in the shop, and then you are good to go.
It works just like a website without the hassle and fuss of creating one. These can also be found through stories or a business's Facebook page.
You'll still need to advertise your shop correctly to build a loyal following.
Facebook Marketplace
Facebook launched Marketplace in 2016 as another way to sell and buy products. Many dropshippers are relieved that it's free.
Before Marketplace was created, people sold products only to their Facebook friends and family. Marketplace now allows everyone to find new markets and products.
People can upload pictures of their products, along with details such as the price. Customers interested in the product can send a message asking for information.
Marketplace has its flaws, however. First, Facebook allows customers to pick their preferred location. You might not have as many customers if you sell your product in an area that is sparsely populated.
The drawback is that you may have to compete against many people. Just know where your target market is and ensure that your product appeals to them.
Business Page
You can create your page on the website and upload your products to Marketplace if selling on Marketplace is not your thing.
This allows you to establish your brand and more chances to promote your product.
Facebook ads can be used to boost posts by business pages on Facebook. This enables you to reach more people at a lower price.
Also, it's straightforward to create a page for your business – simply create a new Facebook page and then save it once you have customized it.
A business page looks great on mobile and desktop, which is even more appealing. There's no need to make two versions.
But you may not always reach your target customers. You will need to get people to like your page to reach more customers.
Instagram
Facebook is the owner of Instagram, which means it has many similar features.
Some shops create Instagram business accounts to sell their products online. They post their prices and products creatively.
These stores can now use their following to get Instagram Shoutouts – a post or story that mentions another Instagram account.
Another option is through Instagram Shops.
Shops can be created by Instagram business accounts to showcase their products. These shops look just like a website because they were designed to look like one.
It is easy and free to create Instagram shops. This allows businesses to present their brand to customers with a fully-screen storefront.
Customers can browse and buy products from one place. Instagram Shops has a checkout option that will capture all details and direct customers to the payment page without leaving the app.
Instagram charges transaction fees for everything that happens on their platform. This platform is not the best if you are looking to cut costs.
However, if you sell enough products, fees can become negligible.
Pinterest
Never underestimate the power and potential of Pinterest, as they say. Many dropshippers have gained customers organically and sold products via website visits.
Pins can include descriptions and links to give customers more information about your products.
You can advertise on Pinterest in two ways: organic placements and paid ads.
Paid Advertisements
Paid advertisements, also known as Promoted Pins, are the easiest route. Your pins will appear in search results and feed once you have won the auction/bid system.
First, create a Pinterest account to create a Promoted pin. Navigate to the ads menu, and create an ad.
You can then target specific locations, demographics, devices, and customers who display certain behaviors. You can then choose which pins you want to promote.
Promote only relevant pins for your target audience to keep it authentic.
Organic Placements
Organic impressions are a cost-effective option for those looking for something more affordable. If you want to see actual results, it is essential that you are consistent and committed.
It would help if you first created boards that revolve around the product. Pin pins relevant to your niche are welcome to be repinned. Make sure they aren't your competitors.
Be consistent in posting pins that highlight your product. Include descriptions and links, and be clear about the product you are selling.
Is it better to have a website for dropshipping?
Although dropshipping without a website is possible if you have no other option, having a website has several benefits:
Firstly, a website helps your firm appear far more credible. A website demonstrates that you have invested in your firm. Additionally, you can develop specific website pages, such as an "About Us" page where visitors may learn more about your company.
Secondly, dropshipping with a website will provide you with several more benefits. When dropshipping using Shopify, you will have access to tools that can manage orders, maintain inventory, automatically transmit tracking numbers, and perform email marketing, among other functions.
Lastly, a website makes it easier for your consumers to shop since they will be able to utilize a familiar checkout method and sales funnel.
RELATED: Dropshipping on Amazon and eBay
Dropshipping without a Website: Frequently Asked Questions
Is Dropshipping Dead?
Drop shipping is most certainly not extinct. You may do so even without a website, as I explained above.
A drop-ship business is one of the simplest models available, especially for those with no prior expertise. You can get by with a laptop, Internet, and perhaps a credit card.
How to process orders
You should know that customers can track and collect orders from your website. Your website can be used to automate sending orders to suppliers.
Dropshipping orders can be processed manually using a spreadsheet or another system.
Manually encode all orders you receive to ensure that they match your customers' orders. To avoid any mishaps, always double-check.
You must have all the necessary details, including the product ID, quantity, and email. Dropshipping is a process that requires more details than these.
Once all orders are organized and encoded, you can send them to your suppliers. They will handle the rest.
You should keep track of your orders and provide updates to customers. Transparency is important. Let your customers know the delivery times to track when their orders arrive.
Do you require a business license to drop ship without a website?
Technically, no. You don't have to have a license to sell on Instagram and Facebook. A license can provide access to suppliers and prove that your business is legitimate.
Suppliers may not want to work with businesses without a license. This is their way of protecting themselves from potential scammers and customers who are not trustworthy.
A license proves that your business is legitimate, which makes it easier for customers and employees to trust you. You won't face any future problems if you deal with tax-related issues.
Where Can I Find Dropshipping Suppliers
The majority of dropshippers use suppliers based in China. You may fly there to attend their tradeshows and locate possible dropshipping suppliers for when you have sales.
However, most want a minimum monthly volume before considering working with you.
RELATED: 10 Global B2B Wholesale Marketplace Platforms to grow your Business
How do you scale a dropshipping business?
Dropshipping can be scaled in several ways. These include automating and outsourcing, investing in customer service, and reducing costs.
Dropshipping businesses can scale up by outsourcing and automating their processes. The processes are often faster. These processes are faster, and you can ship products to customers quickly if you spend less time on them.