5 Essential E-Commerce skills needed for 2022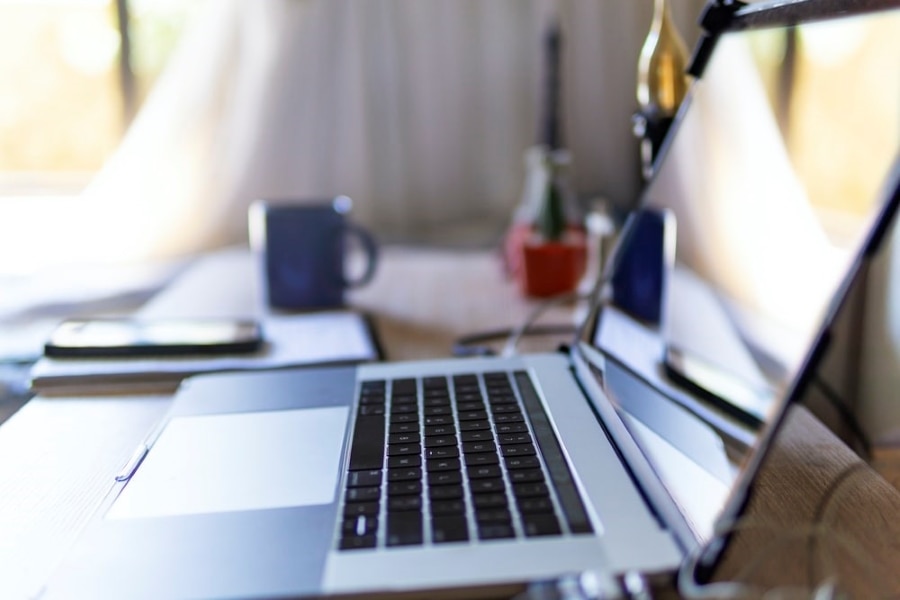 E-commerce can refer to various businesses, ranging from speciality stores selling technical products to retailers selling daily essentials. Regardless of the type of online business, there are a few critical e-commerce skills that every online business owner should master.
Many entrepreneurs will struggle to run a thriving 24-hour ecommerce business, which requires real presence and concentration on sales and conversions without a breadth of e-commerce skills needed to manage a successful store.
E-Commerce Skills needed for Online Entrepreneurs in 2022
From pay-per-click (PPC)  advertising to blogging and search engine optimization (SEO) to analytics, ecommerce marketing is extensive, diversified, and, at times, complex.
The objective is to identify profitable activities, promotions, and methods.
An ecommerce business has a great deal of moving elements. And we must juggle and monitor them all to maintain profitability.
Spending excessive money on apps or unproductive advertisements might potentially derail your profitability.
It is crucial to employ critical thinking while managing marketing and sales, supplier relationships, shipping, customer support, and regularly analyzing your performance.
Business law and accounting
Copyright, consumer protection, and business law govern startups and established brands.
While there is no reason to rush into obtaining a law degree, it is prudent to keep aware of potential legal concerns that your ecommerce website may encounter.
Attempt to stay current on laws on:
Taxes
Payment gateways
Trademarks, patents and copyrights
Shipping restrictions
Inventory
Age restrictions
Business insurance
Customer privacy
Web Fundamentals
One thing is sure, building a successful business does not require you to be a world-class programmer.
Shopify, for example, makes putting up an online store nearly as straightforward as creating a Gmail account.
Nonetheless, to be truly effective online, it is critical to have a working knowledge of fundamental web technologies.
HTML is essential knowledge for any online entrepreneur to grasp. To be clear, you do not have to be a world-class programmer to launch a Dropshipping website. Utilize Shopify to quickly and easily construct your Dropshipping store.
You can change the world if you have a working knowledge of web foundations. It will assist you in your e-commerce endeavours. You may not encounter any difficulties initially, but as your firm grows, you will recognize the importance of learning these web foundations.
If you lack familiarity with these essentials, you are at the mercy of others. You'll need to recruit individuals to make minor changes, and you'll need to compensate them. For instance, if there is a problem with the site's design or Google Analytics is not working correctly, you will rely on others for assistance.
Becoming a professional coder is unnecessary, but having a working grasp of the basics might assist you throughout your e-commerce journey.
How to Master it?
You must have a basic understanding of a few working technologies such as:
HTML: All web pages are built by using HTML. Moreover, it's a format for marking web content.
CSS: It is required for the styling, allowing you to change fonts, colors, and styles
Hosting fundamentals: How to connect domain with hosting? Moreover, how to connect them through Cloud Flare.
W3 School is the best website for learning the basics of HTML and CSS. Moreover, you can watch YouTube videos to see how they work. When you have a basic understanding of these web fundamentals, the implementation becomes much more manageable.
Content generation
The most valuable lesson I've learnt about content generation is the need to understand my customer's 'avatar' — knowing my customer's profile and speaking their language when creating content.
Your language and tone must be tailored to your ideal customer, from blogs to product descriptions and advert captions.
A successful marketer establishes rapport with their customers and works to construct a brand in an organic, conversational manner.
If writing is not a natural ability for you or if English is not your first tongue, this is one of the ecommerce abilities that many store owners effectively outsource.
Additionally, quality keyword-rich content is critical for brands' positive SEO. And who doesn't want to see organic sales increase?
Marketing & advertising
As ecommerce business owners, we must simultaneously establish a brand and a customer list, delivering an attractive, professional sales message to our chosen audience.
And we must make decisions based on statistics rather than on personal preference or creative flair. Rather than that, we must learn from what works.
The most sound advice for marketing and advertising your ecommerce store is probably to concentrate on mastering one advertising channel at a time. We offer a plethora of options!
For instance, master them before moving to Google Ads if you begin with Facebook advertisements.
Additionally, digital marketing tactics such as social media management, influencer marketing, email marketing, SMS marketing, SEO, TikTok, and YouTube Ads are available.
Successful marketing is about generating a tailored message for the appropriate audience – it is irrelevant to be the first to launch; what matters is that you do it better.
SEO, or search engine optimization, is the bedrock upon which ecommerce success is built. This has been established.
Due to effective SEO, your website will rank higher in search engine results, which is how potential customers will learn about your brand, offerings, goods, and services.
SEO is critical not just for generating sales but also for establishing your brand. Therefore, do all possible to assist search engine crawlers in better understanding what you have to offer.
You can learn SEO from the below-given resources:
SEOmoz: Their beginner's SEO guide is best for anyone. You can subscribe today to their blog. It is the best community to learn SEO today.
SEOBook: It's a valuable resource for learning SEO and marketing basics.
E-Commerce Marketing Training: e-commerce video courses have an entire module that helps you learn e-commerce SEO and marketing.
Data Analysis, Analytics
Successful marketers evaluate facts and figures to make informed decisions about marketing and promotion investments. This capacity for weighing facts and comprehending the statistical implications is referred to as data analysis, and is critical for contemporary ecommerce marketing.
A recent article assessed how difficult it might be to measure the influence of marketing analytics on a business:
A survey found that businesses intend to spend more in marketing analytics by 73% over the next three years
Data analysis has an impact on numerous aspects of marketing, including marketing mix, social media, customer retention, segmentation, customer acquisition, and promotion strategy
Marketing organizations are not as effective as they may be at data processing
Ecommerce marketers who are more adept at understanding and utilizing data are more likely to succeed.
RELATED: Data-Driven Decision Making: Using Data Analytics to underpin Business Decisions
Mastering these E-Commerce skills
While many factors can influence the success of an e-commerce business, the above five e-commerce skills are critical for any online entrepreneur to possess.
Mastering these e-commerce skills will drastically increase your chances of developing a successful, profitable internet business.