Choosing the Best Firewall As A Service (FWAAS) Provider For Your Business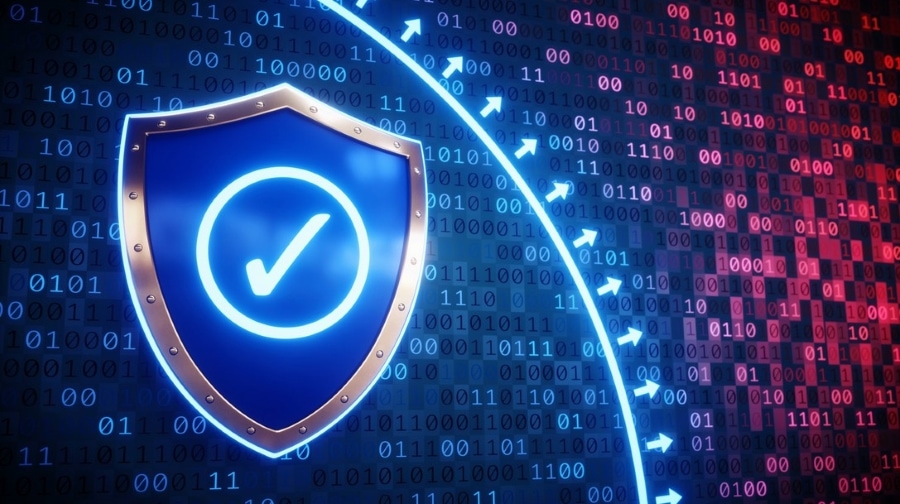 Businesses are increasingly turning towards Firewall as a Service (FWaaS) with the rapidly evolving digital landscape. Earlier, companies used firewalls only to protect computers connected to a network. Today, organizations are shifting to hybrid and cloud network solutions, leaving such traditional systems ineffective and obsolete.
FWaaS implementation is an excellent solution for organizations that require working flexibly across a large number of dispersed sites and devices. In this post, we discuss all you should take into consideration when choosing an FWaaS provider.
What is a FWaaS?
Firewall as a Service is a solution that businesses get as a cloud-based service for a simple security system. It not only offers advanced firewall capabilities like advanced threat protection, web filtering, and more but also makes sure that your company has to pay only for what it uses. This makes it an ideal choice for organizations that use connected devices.
The solution is quite similar to an on-premise hardware firewall but offers unique benefits like the ability to scale to suit an expanding network. Being cloud-based, this type of service can be easily customized to match the needs and preferences of a business network.
An FWaaS also makes sure all the exploit lists are always updated without having to update the versions manually on different devices. This means businesses can enjoy better security for lesser maintenance.
Visibility and Simplified Management – A firewall service in the cloud offers real-time visibility and control and allows quick enforcement across the platform. All the change management events are logged, and detailed analytics are available to get insight into vulnerabilities and threats for users, locations, and applications.
Cloud IPS – With a cloud-based IPS, you get always-on threat protection, no matter what the location and connection are. The solution can inspect all the traffic on and off the network to provide complete visibility into connections.
Increased Flexibility – A FWaaS lets you decide how and when you want to deploy security based on what assets and processes you want to protect. You can also decide where in the data chain you want to position the protections.
Simple Deployment – Setting up a new on-premise security solution can take up a lot of time and resources. For the FWaaS, you need to inform your provider as they have all the resources to get your system up and running.
Key Features to Consider to look for in an FWaaS Provider
FWaaS providers offer different sets of features at varying price points. As you are dealing with security, it is important to determine which provider you should trust for the right solution for your business. For example, if a provider that offers a comprehensive solution does not update malware lists at regular intervals, you can bump into a problem of zero-day exploits.
Let us look at the key factors you should take into consideration when deciding on an FWaaS provider.
Advanced Threat Protection
Firewall as a Service solutions offer predictive advanced threat protection features to spot suspicious network activity and alert admins. They generally accomplish this by learning the network's normal state and creating flagging terms based on deviations from the base state.
Web Filtering
An FWaaS solution must offer web-filtering capabilities to help you block potentially harmful sites and limit bandwidth for specific sites. For example, if your business uses YouTube, the video quality need not be high; this will let other users on the network use other utilities more productively. Businesses can also reduce the amount of bandwidth they require and save money.
Domain Name System
DNS control is one of the most important features as it makes sure you can resolve static as well as dynamic IP addresses. The ability to manage and secure DNS control centrally through an FWaaS helps enhance user experience and application performance.
Intrusion Prevention System
IPS systems are typically nodes in a network that assess packets and traffic. This type of system is quite useful for enterprises to make sure siloed information doesn't get passed to other areas, thus securing intellectual property and preventing data leakage while keeping cyberattackers at bay.
Reliability
When it comes to securing your information and resources, an enterprise solution must offer reliable service uptime. In the case of FWaaS, the provider controls, and updates everything from zero-day exploit lists to malware regularly. You need not remember to search for updates now and then. This factor is worth paying attention to when choosing an FWaaS provider.
Scalability
FWaaS scaling is often quite straightforward. You need to select another offering from your provider to meet the changing business needs. The service providers you choose must have clear offerings and simple procedures so that you can change the package whenever you want.
Firewall solutions also utilize offsite infrastructure to execute various tasks; the provider you choose must have the necessary resources to meet your scaling requirements without any lead time.
Top FWaaS Providers
Let us look at a few of the best FWaaS solution providers you can consider when choosing your firewall as a service for your business.
KerioControl
KerioControl offers a comprehensive FWaaS solution for enterprise security at a reasonable price. It is also possible to implement it on hardware or as a virtualized or software solution. You can build secure siloed departments and teams to be able to comply with security standards and protect intellectual property.
Learn more about KerioControl
Perimeter 81
This provider offers you some unique firewall features that make it ideal for organizations in the healthcare and financial security sectors. It also comes with an SWG web filtering feature to be able to filter the source and type of data received at the gateway. This will help control what the users can do, thus limiting bandwidth usage across the company.
Visit Perimeter 81
Zscaler Cloud Firewall
This company offers you a lot of functionality and features you would expect from an enterprise-level FWaaS solution. Its SWaaS solution is designed to keep the needs of virtual businesses in mind and allows remote workers to connect securely to the corporate network.
Read more about Zscaler