How to Successfully Sell on Etsy?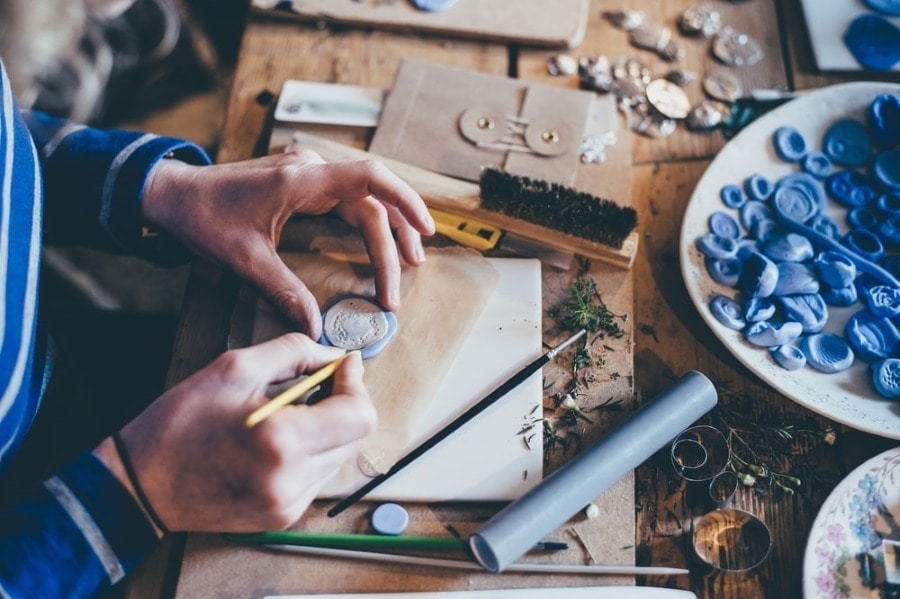 Now crafters and artisans can sell their creations on Etsy to make profits. It's not just about setting a shop on Etsy to make a profit. You have to go beyond that. To stand out from the competition, you should acquire entrepreneurial skills. So, in this article, we'll discuss how to successfully sell on Etsy.
10 Crucial Tips to Successfully Sell on Etsy
We have compiled 10 essential Etsy selling tips that every Etsy seller must know:
1. Become a Part of the Community
Joining an Etsy community can help you in many ways – don't hesitate to participate in discussions. Reply to other sellers and seek help from your favorite sellers.
Search for local events to build in-person outreach. Attending events within the community gives you a chance to network with other sellers and spread awareness. Moreover, it will help you attract potential buyers.
2. Upload High-Quality Photos
Pictures speak louder than words, so the same is the case with Etsy.
Ensure that your images reflect your products professionally. Images must be of high-quality and high resolution. Take photos from different angles to show all product details.
Never rely on one photo and upload as many as you can. If you have a professional camera, then that's great.
Otherwise, you can take pictures with your Smartphone but ensure that you take photos in good lighting and a clean environment.
3. Make Your Etsy Shop SEO Optimized
Many customers find your shop through internet searches, so you need to make your shop and listings SEO optimized to get more sales.
Etsy SEO helps your listings appear high in search results. While conducting SEO, you need to consider shop names, descriptions, and product titles.
Moreover, write every aspect of the product when writing a description. It will not only satisfy the search engines, but customers will also be happy with the detailed product descriptions. Keep updating your shop frequently to remain in the top results.
4. Create a Blog
Many sellers offer items similar to yours. You need to stand out from others by using other promotion options outside Etsy. You can create a blog and post information about your products – this will help your products appear in search results.
If possible, try to add manufacturing details and some of your details. Use relevant keywords to make your Etsy shop and listings optimized.
Moreover, identify customers' interests and write about them. For example, most buyers love to buy eco-friendly products, so you can create a detailed post about how eco-friendly products are good and link it to your products.
5. Provide Excellent Customer Service
Nowadays, customers want a good product; they also want good customer service. Give your shoppers a chance to contact you via chat, phone, or email.
Reply quickly to customer questions and reviews. It will help you build a happy customer base. Even if it wasn't your fault, address it politely whenever the issue arises.
If you have social media presence, don't forget to reply to comments and queries. Get in touch with buyers to know that they enjoy their journey with your products. Keep sending thank you messages and emails to show you care for your customers.
When you successfully maintain a happy customer base, they will recommend your products to friends and family members. It will help you get customers without any marketing efforts.
6. Establish a Brand
If you want your customers to remember you, build a brand. You can build a brand by creating an Etsy shop, manufacturing unique products, and providing excellent customer service.
Moreover, you can create a distinctive logo for your Etsy shop. Use this logo on business cards, shop branding, and packaging. All these practices help win customers' trust and confidence.
7. Find Successful Etsy Sellers
You don't only need to conduct market research about your products to find the competitive prices and strategies other sellers use to sell their products. Still, you also have to find successful sellers in your niche.
Search for a product similar to yours and see the shops that appear in the search results. Examine them and find answers to the below-given questions:
What are they doing?
What changes can you make to compete with them?
Finding the answer to these will help you determine how to enhance your skillset. Finding the relevant blogs, podcasts from your favorite e-commerce platforms, and eBooks are good ways to get started.
8. Market Your Shop on Social Media
Social media is the preferable option for online stores to build a loyal following. You need to have your presence on all visually rich social media platforms, such as Facebook, Pinterest, Instagram, and other platforms if you can manage them.
Social media platforms allow you to communicate with your customers directly. So, you can establish a relationship with customers.
When you engage with your followers, it signals them you care for them. When you like and reply to customer comments, it makes customers happy. You can hire influencers to promote your products on these platforms.
You can use the news feed and story section to announce any news about the latest products or your business. If someone tags you when uploading their pictures with your products, allow tags and say thanks to them.
These are the best ways to increase engagement. Moreover, they provide ultimately free marketing opportunities and increase your brand's visibility. Finally, you can promote your shop, products, discounts, and blog for free.
9. Create a Mailing List
Some people consider it an outdated marketing approach, but it's still effective. When you send emails, you can keep your customers updated about the changes, new products, discounts, and stats of your shop. Moreover, it provides an opportunity for you to obtain feedback.
A newsletter helps build brand awareness by sending an update every week. You can use systems like Constant Contact to make email designing easy.
10. Make Purchase Exciting by Quality Packaging
Customers are always exciting when they purchase from Etsy. You can make it more interesting by offering unique and creative packaging. It will not only make your customers happy, but they will also appreciate your business.
Add something beyond boxes and envelopes to make your packaging unique. Add business cards in the packaging to share them with their friends. Etsy community is full of creative sellers and shoppers, so you can stand out from others by offering innovative packaging.
Next Steps
How to successfully sell on Etsy is the question of every Etsy seller. To answer this question, we have compiled a detailed guide. It would help focus on marketing efforts to represent a better picture of your shop in public. Keep yourself up-to-date with trends, and don't ignore Etsy SEO and product marketing.
These tips can help you gain a reputation and build a happy customer base. Satisfied customers are an indication of a growing business.