Choosing the right Social Media Platforms to grow your Business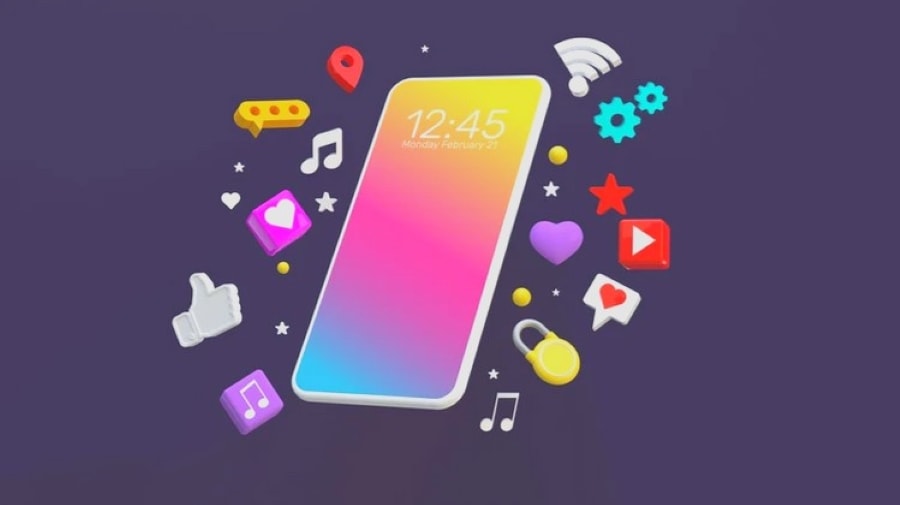 With so many social media networks to select from, you might feel your business needs to maintain a presence on every social media network. However, maintaining a presence on every platform may be ineffective and time-consuming. Instead, your digital marketing strategy should identify the right social media platforms to target.
However, choosing which social media platforms to target to grow your business and the audience you wish to target can be challenging.
Below, we look at the leading social media platforms your business should be considering and what steps you can take to determine the right platforms for your business.
Which Social Media Platforms should I choose for my Business?
The first step in determining the best social media platforms for your SMB is establishing your business priorities. Are you aiming to increase your reach? Will it generate additional prospects? Is it about brand recognition?
You must determine which platform will provide the appropriate exposure to the relevant audience. Is your brand highly visual, making it suitable for Instagram and TikTok? Is it focused on current events and ideal for Twitter? Or does your audience require a combination of sites, such as LinkedIn and YouTube?
Consequently, it is vital to understand which social media channels are appropriate for your business. Utilizing the appropriate platform for your target audience may increase your business's visibility and sales, propelling it to the next level.
Leading Social Media Platforms for Businesses
Through social media, businesses can create their brand's voice, observe the activities of their competitors, and interact with customers.
Boosting your online presence is a fantastic method to increase brand recognition, respond quickly to inquiries, and attract new clients.
Here are the most dominant social media platforms for businesses right now:
Facebook
Facebook is an incredibly successful social media platform with more than 2.9 billion monthly active users. Utilizing Facebook's business capabilities and maintaining a Facebook business page is beneficial for businesses of all sizes.
Utilize Facebook to publish everything from photographs to vital business information. You can access strong advertising options and in-depth data with a business account.
Several customization options are available for business pages, allowing you to showcase your contact information, business hours, products and services, and much more.
Instagram
Instagram has 1.1 billion users in 2022. From Instagram Live to Instagram Stories, Instagram's business capabilities enable firms to promote and sell their products. As a photo and video-sharing network, it's great for businesses with visual material. It's primarily mobile, with smartphone-optimized tools and services.
More artistic niches succeed on Instagram, but most companies may gain if they target their audience. Your Instagram account manager should have exceptional photography abilities to ensure high-quality photographs and videos.
LinkedIn
LinkedIn has 260 million monthly users. LinkedIn's business applications help you find top people, become an industry leader, and market your business.
LinkedIn is a professional social network for companies and professionals. Users create resume-like profiles, and businesses can promote themselves. LinkedIn is a professional platform for advertising job openings and company culture.
Joining industry-specific LinkedIn Groups to ask and answer questions can help you build brand awareness and drive traffic to your company profile and website. Like Twitter, mixing original and shared content on your page is best. Businesses utilizing Linkedin should aim to publish polished, business-related content.
Pinterest
Pinterest lets users "pin" content to categorizable digital bulletin boards. A personal user may have a cuisine board for recipes, a photography board for photos, etc.
Rich Pins are customized pins that marketers can use to add product specifications and location maps. Pinterest is a visual platform where each pin is a photo or video. Don't post company hours on Pinterest.
Pinterest is useful for some businesses, but not all. Popular categories include DIY projects, fashion, fitness, cosmetics, photography, and cuisine. This doesn't mean other businesses can't succeed on Pinterest, making it a particularly effective marketing tool for these industries.
Snapchat
Snapchat is a mobile-only social network where users can email films and images and post to public Stories, which are deleted after 24 hours. Chat, messaging, image storage, events, and multimedia are supported. Snapchat content can be downloaded and shared.
The short-lived nature of the content means polished content isn't necessary. Small businesses may use Snapchat's Stories feature for commercial purposes.
Stories lets you create interactive, story-driven content once you have an audience. However, only your followers can view your Stories.
TikTok
TikTok has the potential to be a potent marketing tool for businesses, but only if it is utilized correctly. Because the notoriously picky Generation Z predominantly uses TikTok, it can be challenging to establish the appropriate tone for business success on the site.
To use TikTok for commercial purposes, you must thoroughly grasp your brand and how it translates to TikTok. Examine how other companies are utilizing TikTok before implementing it yourself.
Twitter
Twitter is great for quick updates, interacting with followers, and linking to blog posts, but not for all companies.
Twitter allows short tweets, videos, photos, links, polls, and more. This site makes it easy to communicate with your audience by referencing individuals in articles and liking and retweeting tweets.
Avoid this network if your company is highly visual or lacks a strong brand voice. Many businesses succeed on Twitter by using a brand-aligned voice.
Other businesses use Twitter for customer support; clients who use Twitter will seek out businesses to express issues or compliments.
If you have engaging content and can articulate it well, Twitter is an excellent tool for spreading the word. If a person with many followers retweets your tweet, it may go viral.
Twitter requires moderation. Make sure to share your links and relevant content from other Twitter users.
YouTube
Google-owned YouTube users can view, publish, rate, share, and comment on videos. The website offers news and entertainment.
Many YouTube companies are creative, aesthetic, or instructional. Due to the site's creativity, a specialized video editor is needed.
Your business doesn't need a YouTube channel to sell; YouTube influencers produce videos frequently and have large followers.
YouTubers are often used for product placement because they have engaged audiences. Using YouTube influencers may be easier than creating content and building a following.
Choosing appropriate Social Media Platforms for your Business
There are many social media platforms to select from, and finding the right social media platforms for your business can be tedious. Consequently, it is helpful to have a social media marketing plan beforehand.
To create this, you must have the answers to specific questions. Consider the following factors before choosing a social media network or platform for your business.
Define your Social Media Goals
It is essential to have clear objectives before moving forward. In this way, you can build an effective social media plan for your organization.
Your objectives will influence the social platform you select, the material you produce, and your target audience.
Here are some of the advantages of social media that you may choose to emphasize:
Enhance customer service by providing more channels through which clients can submit complaints, inquiries, and issues. Consider what other companies are doing to implement social customer service for inspiration successfully
Identify new prospects and leads who are comparable to your top customers
Increase brand recognition and introduce your business to new individuals
Discover the wants, requirements, and routines of your audience and clients. Increasing your website's traffic and sales
Reach out on social media to new audiences and demographics who may be open to your products or services
Determine What Channels Your Audience Uses
Successful social media marketing is predicated on connecting you with your most responsive audience. Unfortunately, your prospects will not begin utilizing your chosen social network simply because you have built a profile.
Instead, the core to determining which social media platform is right for your business is to determine which platforms your target audience enjoys and to seek them out on the networks they currently frequent.
To establish a customer persona, it is essential to do audience research before beginning this procedure. Thus, you can filter down the platforms people utilize based on gender, demography, hobbies, etc.
There are a variety of methods for determining where your audience congregates online. One of the simplest is a customer survey. Inquire about their social media usage, online knowledge sources, and the influencers they follow.
Obtaining information about your audience through social media platforms is another method. For paid advertising, you may describe your potential consumers to platforms like Facebook, and they will estimate the size of your audience. You may also utilize analytics to identify your audience's demographics and behavior.
Examine the Type of Content you Create
Different types of material perform better with other social media platforms. Therefore, it is essential that you evaluate the sort of content that will work best for your business.
Instagram, for example, is primarily focused on images. Thus it may not be the best platform for sharing long-form information such as whitepapers. Your content will rely on several factors, including your industry, brand, and intended audience.
Utilization of various social media channels and effective content:
Blog posts: For audience engagement, business blogs may be equally effective as personal ones
Podcasts: Collaborate with industry experts to reach their audience on social media and use hashtags when posting to improve exposure
Testimonials: Customers are your most valuable asset, so utilize their feedback and experiences to promote your business
User-generated content: User-generated content is very effective since your brand evangelists produce it
Webinars and Live streaming: Live video is excellent for audience interaction and learning more about your buyers, primarily through a Q&A at the conclusion
Ebooks: This long-form material may bring enormous value to prospective clients and is excellent for lead creation
Whitepapers: Are ideal for demonstrating industry expertise and generating leads through downloads
Videos: The pinnacle of content – may significantly grow your audience if anything you make goes viral. Check out these nine video ideas for social media to get started
Photographs: Using photographs to display the inner workings of your business, your staff, or even something hilarious may increase engagement and website traffic
Other Factors to Consider
As you presumably already know, there are social media platforms for anyone, including those that connect individuals with similar interests, hobbies, and demographics.
There are just far too many for you to be active on all of them. In addition, your time would be better spent on sites that assist you in achieving your objectives.
When assessing which social media platforms are right for your business, consider the following:
Be realistic about your resources: Social media management and content generation can be time-consuming. Be realistic about your time and resources for managing channels.
Do you have a visual content creator or team? If not, consider low-maintenance channels or limit the platforms you administer.
Identify content types you've already created: Do you have images, videos, or blog articles made? Each platform has certain kinds of content it exhibits best.
Therefore, the path of least resistance may be to let your existing content lead you to a platform that will distribute it efficiently.
Research how social media is used by your competitors and others in your industry: Competitive analysis helps you identify popular platforms in your market.
Which accounts do competitors use? Which posts do well? How do people comment? How many postings does your industry share per day, week, or month?
By conducting competitive research, you can determine which platforms are prevalent in your sector.
When researching the right social media networks for your business, aim to answer the following, Which accounts do your rivals actively maintain? Which sorts of postings are the most successful? What types of feedback are individuals leaving?
You may also obtain a feel of the cadence, i.e., the average number of postings for your industry each day, week, or month.
Determine your short-term and long-term objectives: Many firms that struggle to measure social media ROI lack explicit, measurable targets. Setting attainable company goals and developing a strategy to achieve them is the key to properly assessing ROI.
Make sure you grasp your ultimate aim, which will serve as the foundation for all of your smaller, more urgent goals. This end-goal vision will help you to focus on your social media activities.
Identify metrics to monitor: Once you've determined your objectives and how to attain them, identify the metrics you want to monitor, such as engagement, audience, reach, and sentiment. Determine how you will use that knowledge in your approach.
Avoid "vanity metrics" – those that are apparent to the naked eye but do not always reflect the full story of a campaign's performance. Consider tracking additional detailed data, such as campaign visits' conversions, to show the complete picture and correctly analyze ROI.
Create connections with your followers: When followers have a relationship with you, they are more likely to interact with you and make a purchase or commitment to your company.
Concentrate on quality rather than quantity: Be deliberate in your social media postings, giving well-thought-out information. Your social media presence exists to help your business achieve a purpose, not simply to exist.
Consider your photographs, descriptions, and hashtags carefully for each site. Publishing tools such as Tailwind can assist you in setting up and previewing posts before they go live.
Examine your expenditures with your success rates: Spending is one of the most straightforward measures to quantify. When evaluating campaign performance, keep in mind all the money spent and how it was spent.
Finding the appropriate social media platform for your business may be challenging. Being familiar with the various internet platforms and how they function is essential. This will enable you to pick the one that best meets your needs.
You must also consider your time and resources while deciding on the best platform for your business. Although social networking appears simple, it requires a substantial time investment.
Here are some insights to assist you in choosing the ideal social media platform for your company:
Go where your target audience is. Consider where your target audiences spend their time
Select only two or three social media networks and excel at them. It is ineffective to spread yourself too thin over numerous channels and fail to reach your audience on each one
Examine the platforms utilized by your rivals to have a better understanding of where the content is placed and how your target audience is being reached