eCommerce Startup Checklist: 6 Steps to your first E-Commerce Website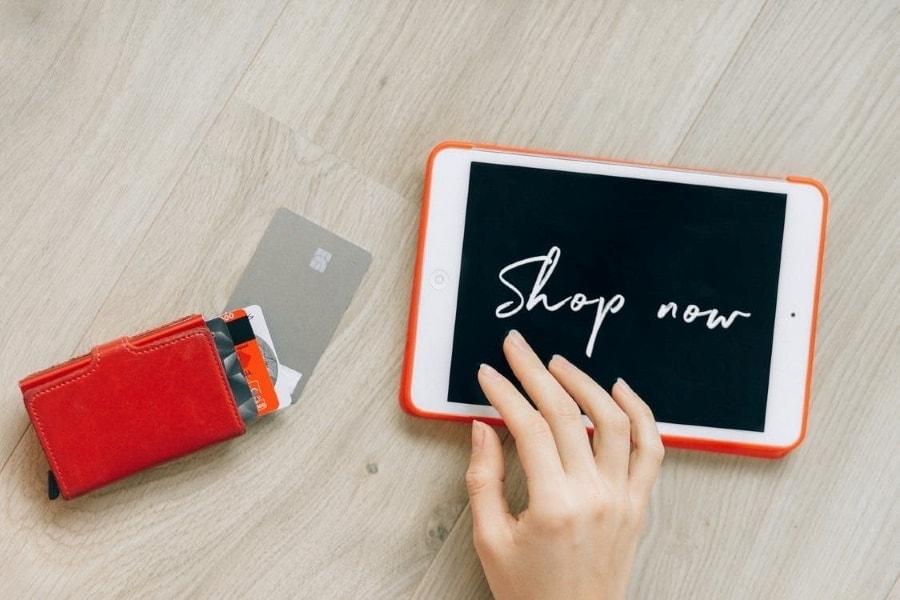 The eCommerce industry has shown tremendous growth in recent years with growing internet penetration.  Looking at the trends and numbers for internet-based shopping, maybe it's a good time to start an eCommerce business, and this eCommerce startup checklist will help.
Launching an online store takes some planning and considerations put together at the right time. To help you, we have assembled an eCommerce startup checklist for starting your first online store.
6 Step eCommerce Startup Checklist
With eCommerce continuing to increase in popularity, it's unsurprising that more and more people want a piece of the profitable pie.
At first glance, starting an eCommerce business from scratch may appear simple. However, there are several considerations to make before opening your online business.
To help you avoid becoming a one-hit-wonder, we've compiled a simple eCommerce Startup checklist.
1. Choose your Business Model
The first item on the eCommerce startup checklist is research and investment. There is no one-size-fits-all solution when determining your business model. A basic understanding of the business models is essential before deciding what you want to sell on your eCommerce store.
Let us take a look at the most popular business models:
Dropshipping – This model suits those who don't want to handle the product themselves. You transfer the orders to a supplier who takes care of the shipping and support.
Wholesale – It involves selling products in huge quantities, either to customers or businesses.
Private Label – It works with a product idea you want to execute under your brand name. You buy products from manufacturers and add your elements.
Retail Arbitrage – Products purchased from stores are sold online for a profit.
Artisan – If you are an artist interested in selling hand-made craft items and goods, this model works for you.
Subscription – Your customers pay a monthly subscription for receiving a product or a set of products.
It is essential to learn about these business models and compare them to understand what works for you. Identify which of these align with your resources and strengths. Also, decide where you want to sell your product.

2. Select a Niche and find Products
Unless you have a vast budget, you can't start the next Amazon. The second item on our eCommerce startup checklist is to identify a niche to launch a profitable eCommerce business. Selecting your niche is the most critical part of launching an online business.
Start by researching successful players in the space. Pick a competitive niche; no competition means there is no market. However, avoid selecting an over-crowded market and skip something that big brands dominate.
Picking a niche also helps you with shoulder niches – similar to what you do, but not identical. You can work with other businesses in these niches and either become their affiliate or cross-promote to grow your store.
Once your business model and product niche have been decided, you might be tempted to start selling. However, before even thinking about the product, you should identify your audience.
You can't have people buying your product if you have no idea who your customers should be. Think about your brand and the ideal customers.
Finding your target audience is easy with social media marketing tools. It is possible to get down to details like the number of people you target and their demographics. After identifying your brand image and audience, you can start thinking about product ideas.
It is sensible to start with one product with little investment and expand your product range as you grow.
See also: Boost your Amazon Sales in 10 Steps through Social Media Marketing (SMM)
Before investing, however, evaluate the product carefully. Even if you go with a dropshipping model, consider testing the product yourself to find any problems and be ready with answers to questions your customers might have.
Validate your product idea by checking its viability. See if you can find suppliers that meet your prices. Also, check if you have a backup option in case your supplier fails to deliver on time.

3. Register your Online business
To build a successful eCommerce store, you must establish a brand that aligns with the target audience. Identifying your audience makes it easier to create an online brand.
There are some basic steps you should take care of before setting up your online store.
Registering your company is a requirement that cannot be avoided. Doing this gives you several benefits of taxes and protections.
Selecting the name of your brand is one of the most essential parts of building an eCommerce business.
So, consider spending some time on it, think about your products, and craft a unique name for the business. Ensure that the name fits your product niche; avoid picking a brand name at the last moment.
Operating a business online requires permits and licenses. Determine what licenses your city, state, country mandates and get them approved before starting.
You will also need to consider any compliance and regulatory requirements, such as the Payment Card Industry Data Security Standard (PCI-DSS) and GDPR. 
There is no need to do much about the brand logo; ensure other brands do not use it in your niche. However, the design of the logo doesn't have to necessarily be strictly original. Fiverr is an excellent resource to hire graphic designers.
Think about the colors, visuals, and fonts you will use in the store. If you can afford it, hiring a company to design your store is a good idea. If not, you can create your online store with some research. Make sure you keep it consistent and authentic to your brand.
The website design should be user-friendly and straightforward to navigate. Customers should be able to find what they are looking for quickly. Keep the design modern, attractive and straightforward with slogans, colors, and visuals that enhance its overall appeal.
To face the competition in the online business, it is vital that you develop the best prices and quality for the products.
Look around to find suitable suppliers who can provide you with the material or products matching these priorities. Think about scalability right from the beginning; find suppliers you could do business with for a long time.
See also: Why online retailers should be exploring 3rd party fulfillment benefits
4. Prepare your eCommerce Store
You have your brand name, your target audience, and your product niche. You should now have a reasonable amount of understanding of how your eCommerce startup business looks.
Next on the checklist is to execute your business plan and determine the basics of your business, including the budget, expenses, and cash flow.
Finances
The financial aspect is the most important in any online business. Identify your break-even point in terms of duration and sales. Most entrepreneurs don't prioritize projecting their expenses and revenue. However, if you are unable to figure out your profit, you are likely to fail.
This phase should also involve finishing your logistics, product sourcing, budget for promotion, and more. Keep your available financial resources in mind while planning out your business.
Inventory
You don't always need a physical space to store your products. There are several options that facilitate inventory management for you. Moreover, you can use inventory management software to keep the items organized.
Beginners can order products from the manufacturer and send them directly to the fulfilment centre to keep things simple.

5. Build and Launch your Online Store
After you become an official eCommerce business owner, you can register your domain name and relevant URLs. You can now implement the store design you finalized and finally build your online store.
Make sure the design you select aligns with the eCommerce platform you settle on. You can choose from hundreds of options, including Shopify, BigCommerce, WooCommerce, and others.
Free to Download

No Download required

Two versions available

No download required (4 plans available)

Free themes available, premium themes starting at $39

Basic at $30/month ($26/month if billed annually)

Magento Community Edition: Free to download

Lite starting at $9/month

Basic – $29/month.

Pro – $79/month

Unlimited – $179/month

Extensions from $0 to $249

Advanced $80/month ($70/month if billed annually)

Magento Enterprise Edition – $18,000 per year

Online transaction fees based on your plan starting at 2.9% + 30c
Picking an eCommerce platform is not easy. There is a lot to evaluate, like features, speed, compatibility with your business model, SEO functionality, compatibility with payment gateways, and more.
Once you finalize the platform, you can build your store using themes and templates available online.
If you are not concerned about offering credit card payments, you can even sell on an online marketplace like Amazon.
Also, ensure that the platform is scalable and provides integration with other marketplaces as you grow. Creating an eCommerce website takes much more than adding products.
You also need to take care of marketing to get traffic. Make sure you work on email marketing, coupons, and other methods to convert visitors into buyers. It would be helpful if you also focused on customer support to make your venture a success.

6. Market your Store
Now that you have launched your eCommerce startup, the next item on the checklist is marketing. The most successful online businesses rely on driving targeted traffic.
Depending on your target audience and store, there are many effective marketing strategies you can use. Find out which strategy can benefit you – pay-per-click ads, social media marketing, email marketing, sponsored content, or a mix of these.
Also, focus on methods to monitor which of the campaigns drive the most traffic to the store. And remember that the site is not the only thing you need to attract traffic to; your marketing plan should also cover the products you are selling.
Related: Thriving as an Ecommerce Store: Improving User Experience (UX) for your Website
Ultimately, your goal is to sell. So, think about ways to expand your reach beyond the website.
The first step in marketing your store is to build an email list. You can also consider launching a social media campaign, introducing a freebie on the website, hosting a giveaway, and other methods to acquire subscribers.
For instance, running a giveaway is one of the most effective ways to increase subscriptions quickly. Giveaways not only help grow your mailing lists but also increase your product visibility and brand exposure. Your email list should help you with some great leads, making your sale process easier.
Next Steps
If you check off all the steps discussed above, you are ready to launch your eCommerce business. This eCommerce startup checklist should help you learn quickly about selecting the niche and product, evaluating the viability, preparing and creating your online store, and marketing and selling to customers.
The entire process can be challenging but exciting and rewarding at the same time.