Is your website GDPR compliant? How to ensure your website complies with GDPR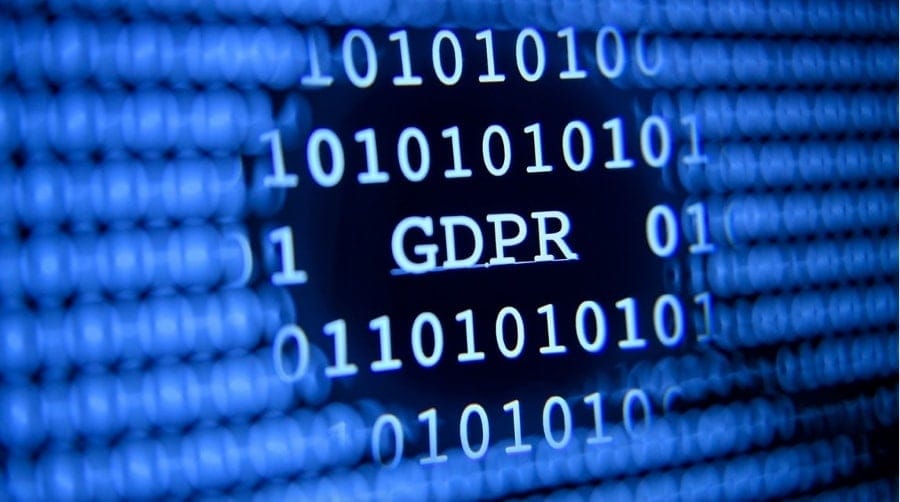 Is your website GDPR compliant? The GDPR is a comprehensive data privacy law in the EU that applies to any company website that gathers information on EU citizens. Compliance is critical to prevent significant penalties and litigation.
Since the European Union (EU) implemented the General Data Protection Regulation (GDPR), every company website has been required to tell users about the personal data that is collected.
Making your website GDPR compliant is essential for protecting your website user' information.
Understanding what GDPR is and how to put it into action might be daunting. Let's look at what the GDPR act entails and how you can make your website GDPR compliant.
Understanding GDPR
The EU's GDPR (General Data Protection Regulation) protects all EU citizens' internet privacy. It describes how personal data is collected and utilized when users visit and interact with a website.
Because all websites are likely to receive visitors from the EU region, this act impacts them. Below are some of the critical aspects of the GDPR statute that apply to websites:
All websites must expressly state that they acquire personal information
Businesses must tell customers why, how, and where their data is stored and processed
Users have the right to request copies of the information gathered about them
Under some conditions, they have the right to have their data wiped
A data protection officer is required for businesses that conduct core activities that include collecting personal data
Businesses must notify significant data breaches within 72 hours
GDPR offenders face fines of up to €20 million or 4% of their yearly global turnover
The GDPR's goal is to protect people from data breaches. Most websites acquire information in a variety of ways. For example, personal information is collected when a website employs analytics, opt-in forms, or email marketing.
Related: Introduction to GDPR: A guide to the General Data Protection Regulation
As a website owner, your primary issue is obtaining consent from site users. The GDPR (General Data Protection Regulation) requires website operators to obtain explicit consent from EU citizens before collecting and processing their personal information.
Furthermore, you cannot share this data with your advertising and remarketing accounts without approval.
Before you start, you should evaluate all of your website's data collection points.
Start by making a list of your website's many data collection points. This includes things like your checkout page, a registration page, IP addresses, analytics accounts, and so on.
If you're working on membership site platforms, you're also storing user information. Therefore, it is critical to address all of these topics to obtain consent to gather information.
How to make your website GDPR compliant
GDPR has a significant impact on website regulations, which will affect how your website interfaces with your other digital operations such as email marketing, social media, and e-commerce.
Here's how to start making your website more GDPR compliant:
Update your privacy policy
Update your privacy policy to guarantee that your data collection and use is transparent. This includes describing your data collection techniques, cookie usage, and data privacy policies that govern when and how user data may be shared.
Your privacy policy should outline the sorts of information you gather, how you use it, and how you safeguard it.
This is followed by details about the categories of data you gather, what you use it for, and how you protect it.
While all of these efforts at transparency may result in a long-winded, complex privacy policy, try to keep it short and use straightforward language while being comprehensive. Make sure it provides information about any plugins' data collection.
Don't simply copy and paste another website's policy. It is unlikely to provide the necessary information for your website.
Make sure your website plugins are GDPR compliant
Because plugins must also comply with GDPR, you must analyze which plugins acquire and retain user data and what these plugins do with that data.
Cookies are used by several plugins, for example. Such usage must be specified in your privacy policy and must be subject to user approval.
Check the support pages for individual plugins you use, such as form plugins, as this may be the first place you'll get the information and updates you require.
You must verify that all of your plugins can export, provide, and delete user data. For example, is the "send page via email" plugin capturing the recipient's email address and storing it somewhere?
That is a violation of GDPR unless you have explicit authorization. This is a significant issue for plugins that rely heavily on user data, but most are attempting to find ways to comply. In such circumstances, you may need to use a different plugin.
Ensure you obtain explicit consent for cookies
It is vital to inform website visitors that your site gathers cookies. You can accomplish this by using a cookie notification plugin to create an overlay. Cookie Notice and Cookie Consent are two plugins you can utilize.
According to the GDPR, cookies are personal data because they can be used to identify an individual. To put cookies and track users, you must gain explicit, specific consent from them.
This might be handled by displaying a popup on a user's initial visit, allowing them to consent to or deny cookie use.
To comply, you cannot offer a default response (such as accept) but must instead provide the user to select an alternative. You cannot set cookies on the user's browser unless the user expressly consents.
The site should still be accessible without cookies, though functionality like customization will be lost.
Form submissions: Restrict the data you collect and store
Forms can gather a wealth of valuable personal information. However, you should only collect data required for processing, and you shouldn't store that info any longer than necessary.
Keep in mind that many form plugins save submitted forms to the database. Such plugins are increasingly being updated to provide a "do not keep form-data" option in the configuration.
When users use your contact form, they should be aware that your site will collect their information. This is true for every other form on your website, such as a registration or opt-in form.
Create a checkbox for users to click on when they click submit to confirm that they accept your terms of service.
You must provide another checkbox so that users are aware that you will send them additional marketing communications. Unfortunately, the checkbox can not be checked ahead of time.
Users must click on it to provide explicit consent. Fortunately, popular contact forms such as WPForms, Ninja Forms, and Contact Form 7 make it simple to include these checkboxes.
Tidy up your mailing lists
Hopefully, you're already using industry-standard methods for your mailing list, such as double opt-in.
Double opt-in means that once the user enters their email address, you send them a message with a confirmation link that they must click to complete their subscription.
Although GDPR does not mandate double opt-in, it is an excellent approach to ensure that valid consent was received.
Experts advise against purchasing mailing lists from outside parties. You will violate GDPR if you utilize a purchased list where contacts have not given consent for such usage.
If you signed up any of the subscribers without their permission, such records are most likely not GDPR compliant.
It's possible that you'll need to clear out your database. At the absolute least, be sure that any communication you send has correct unsubscribe links.
Further steps to ensure your website is GDPR compliant
It is impossible to cover everything you need to know to ensure that your website is GDPR compliant. However, there are several critical components of your website that you should consider. This will make your website more in line with the act.
SSL
Encrypting traffic to your website is typically a good idea. Using SSL for your website provides numerous advantages and offers visitors to your website a sense of security and trust.
Add a cookie notice
It is vital to inform website visitors that your site gathers cookies. You can accomplish this by using a cookie notification plugin to create an overlay. Cookie Notice and Cookie Consent are two plugins you can utilize.
Notifications for policy updates or data breach
Set up a way to notify users of policy changes and data breaches. A helpful method is to utilize a GDPR compliance plugin to generate notifications for you.
Analytics, tracking and remarketing
This includes any third-party service or plugin that collects data, such as Google Analytics, Google Adwords, remarketing services, and e-commerce analytics.
To manage this, anonymize the data before storing and processing it. If you manually added Google Analytics to your site, this can be difficult. However, you can use a tool or a plugin to connect Google Analytics to your website automatically. Choose one with GDPR compliance choices and the ability to anonymize data easily.
WooCommerce
If you use WooCommerce for your online stores, you can control user privacy with its built-in tool. You can access Settings, Accounts, and Privacy. Enable the personal data retention options. Enable erasing and privacy policy choices as well.
Include the required information and disclosures in your WooCommerce privacy policy. It is beneficial to include information, particularly on shopping and payment security.
GDPR implementation leaves a favorable impression in the minds of visitors. Almost 88 per cent of consumers willing to disclose personal information want businesses to be transparent about how they utilize their data – adding GDPR controls benefits you and your organization more than it hinders it.
Update to WordPress v4.9.6 or higher
WordPress 4.9.6 and subsequent versions include several privacy settings. By updating your WordPress core software, you'll be well on your path to GDPR compliance.
Let's take a look at some of WordPress's new vital features that adhere to GDPR rules. They offer new data export and delete elements, as well as a policy generator.
Obtain explicit consent in comments – When filling out comments in prior versions of WordPress, it automatically saved people's names and data. This eliminated the need for people to retype their information when leaving a new remark.
WordPress now contains a checkbox that users must manually choose. As a result, their names and emails are remembered, and they do not need to retype them.
New data export and erase features – WordPress has added two new items to your WordPress dashboard's Tools menu: Export Personal Data and Erase Personal Data.
If a user requests it, you can use these tools to export their information into a zip file or delete them from your database. These capabilities assist you in more conveniently and automatically managing users' data.
GDPR compliance benefits individuals and businesses
Although the GDPR act may appear daunting, it benefits everyone. It strives to protect people and businesses by preventing future data breaches.
It protects people's personal information from being exploited.
Consequently, online businesses are becoming more cautious about how they gather and manage data. It also increases trust in organizations that comply with the GDPR act.
You may begin informing people about how you collect and utilize data right now by taking a few steps. By following the advice provided and connecting with your users, your website will be GDPR compliant.
Image Credits: 400tmax/Getty Images