Crucial Tips for Selling on Amazon that every Seller must know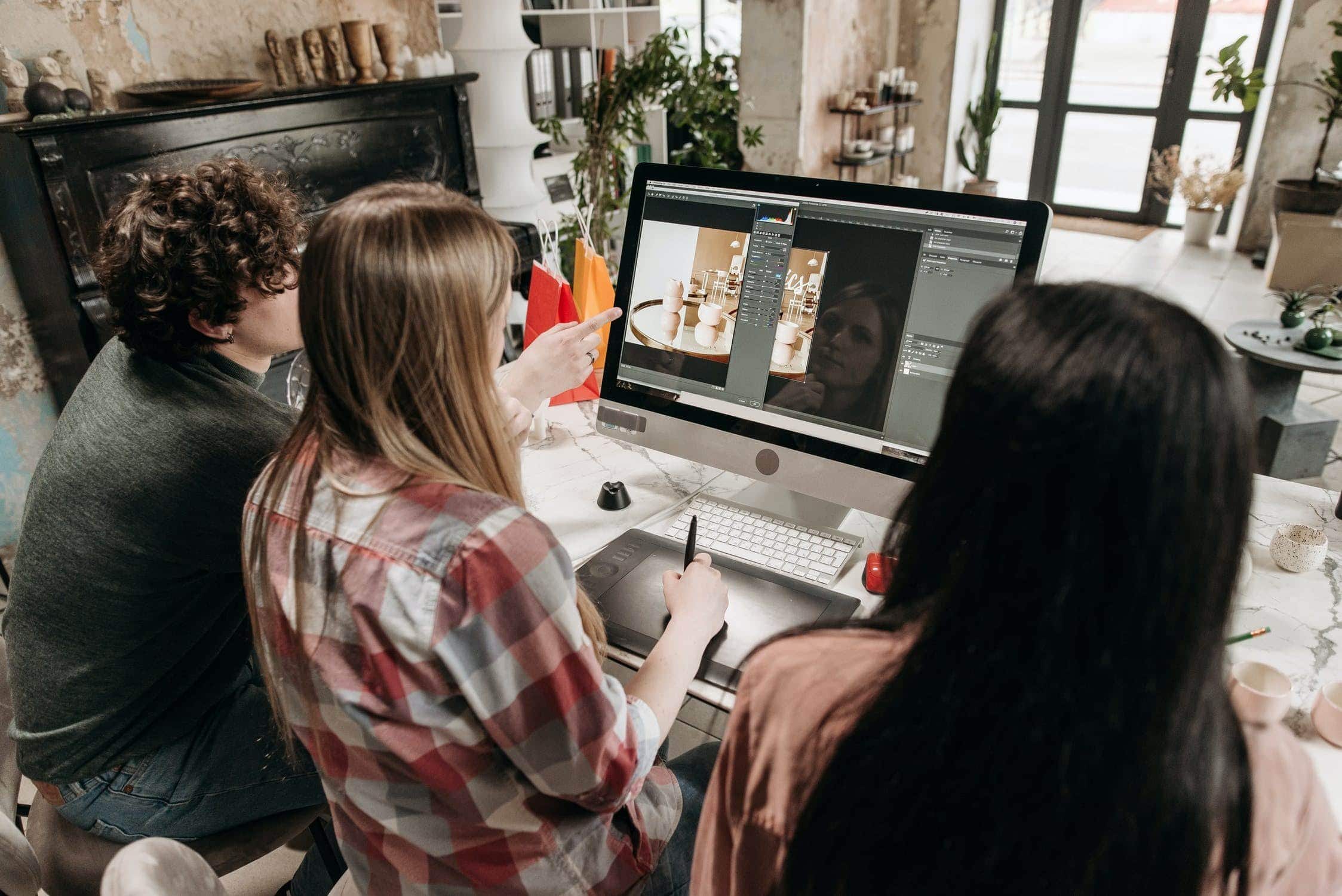 Amazon's vast built-in market is simply waiting to be tapped by merchants like you. They're actively seeking for things to purchase right now.   It doesn't matter whether you're a seasoned seller or a new Amazon seller; you must have spent lots of effort and time to promote your listings. We put together a list of 14 tips for selling on Amazon to help you capture the opportunity to earn significant earnings.
Here, you'll get the best tips for improving your selling strategy on Amazon. This strategy will differentiate you from other Amazon sellers.
14 Tips for Selling on Amazon
Amazon is the world's most popular and prominent ecommerce website. Getting started as an Amazon seller is straightforward, but not everyone enjoys the same level of success.
You may be tempted to concede defeat if your first few products do not sell well. However, most sellers discover that if they continue, they ultimately understand which goods sell and which do not, which makes profiting much simpler.
To accelerate this discovery, here 14 tips for selling on Amazon that will contribute to set you apart from other sellers, contributing to an increase in sales:
1. Use FBA
FBA stands for "Fulfillment by Amazon." Remember, this is not for everyone because the service fee will add up to the other expenses. By using FBA, you can enjoy various benefits:
Products can be offered with 2-days shipping
Amazon takes care of all the shipping and handling
All FBA products are eligible for Amazon Prime
Often underrated, this tip for selling on Amazon can improve your sales since your products will have the Amazon Prime logo on them. This helps win the customer trust, and customers are more likely to opt for a quickly delivered product when searching.
2. Use a Professional Amazon Account
A fundamental tip for selling successfully on Amazon is to set up a professional account. When you use a professional account, you enjoy the following benefits:
When you use an individual account, you pay $0.99 per sale and also 15% fees. In contrast, professional account holders only pay a flat $39.99 fee per month plus the 15% fees. If you're expecting to sell more than 40 items per month, this professional can save you $0.99 per sale.
You can sell items in bundles and create listings that are not available on Amazon.
You can sell in restricted categories when you own a professional account, such as jewelry and clothing.
You'll also get inventory reports and spreadsheets from Amazon feedback tools.
Pro users can enjoy promotions and gift services.
If you want to take part in winning the buy box, you must have a professional account.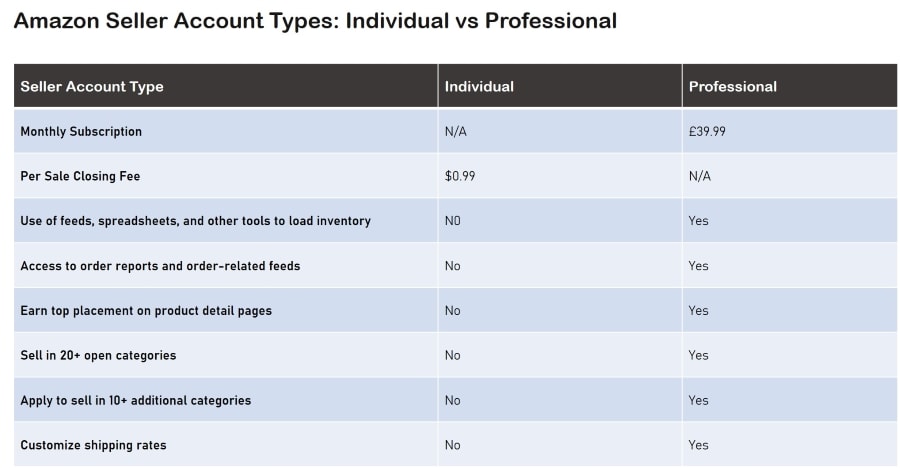 3. Maintain Your Inventory
Most sellers are always aware of the inventory levels. When you sell products on Amazon, and they're not present in stock, you'll receive a penalty from Amazon. In contrast, maintaining inventory helps you get rewards from Amazon in the shape of higher visibility and rankings.
Additionally, if you're selling products on multiple channels, use an online stock management service to synchronize inventory levels. When your products remain out of stock for a long time, it will negatively impact the customer's mind.
4. Use AMS
AMS stands for Amazon Marketing Services. It's a very effective and profitable way. Sellers can use it to target Amazon users directly.
This strategy is about advertising your products on Amazon instead of any other platform. Amazon provides this service through Seller Central, and the benefits include:
Ads are visible and targeted
You get full access to your ad campaign data
You'll pay based on clicks, not on impressions
Based on these feedback loops, you can optimize your ad campaigns
When you make effective use of AMS, you can get a handsome number of sales.
5. Use Marketing Tools to Bring Traffic
Social media marketing is a concept that entails generating material to attract internet traffic or attention, encouraging others to share it on social media. These activities subsequently result in increased brand recognition, conversions, and sales.
Instagram
Facebook
Pinterest
Pinterest is a platform that is rapidly gaining popularity among the online community, yet content marketers still neglect it.
According to market research, Pinners (Pinterest users) are 10% more likely to make purchases on ecommerce sites than other social network users.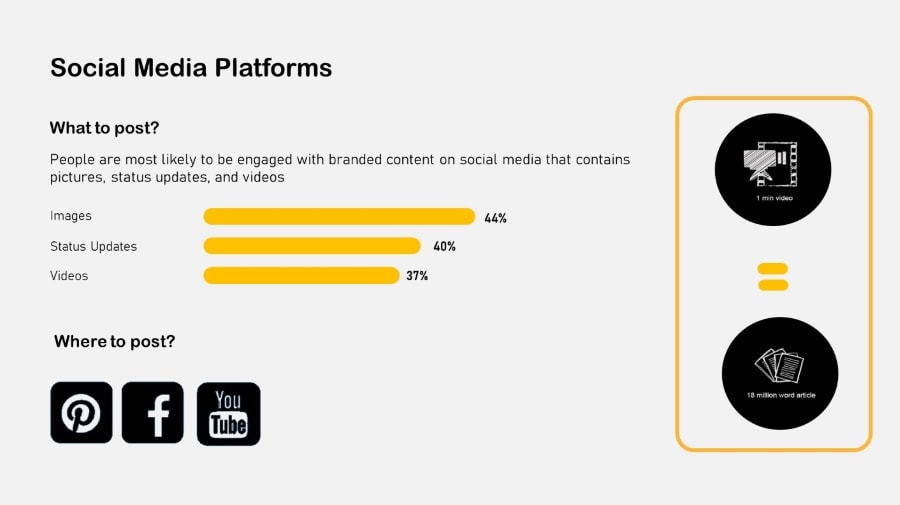 6. Use Relevant Keywords
If you want to improve your product's findability and SEO score, ensure that you use the right keywords.
Ensure that you use all the relevant keywords that you expect customers can use. Start with the basic information, such as:
Brand name
Product line
Product description
Specifications (weight, color, material, size, and quantity)
Once you complete this information, use Amazon Keyword Tool, and it offers Amazon's Autocomplete information. You'll get the most popular and most searched long-tail keywords.
You can get an idea of keyphrase rating from this tool, and it gives a number from 1 and 10 according to popularity. Pick the keyphrase with the highest rating and check its search volume using Keyword Planner Tool or Keyword Everywhere.
This practise will ensure that you're using the most searched keywords, and it will improve your product's visibility drastically.
7. Use High-Quality Images
A fundamental tip for selling successfully on Amazon is to use high-quality product images. Buyers don't know much about your products, and they check pictures before making a final decision.
For a better buying experience, ensure that images are of high quality. In contrast, pictures which are:
Blur
Grainy
Clutter in the background
These types of pictures are not acceptable. They cause more damage than good. Remember, be honest and upload real photos. Don't try to download from the internet. Ensure that you capture images that:
Shows your product from different angles
That has a natural background
Don't have clutter in the frame
Are real and high-quality
We have to be innovative to take advantage of every possible thing that we can. Images get people's attention more than anything else.
8. Ensure your Prices are Competitive
Many online buyers visit Amazon to find deals. People often explore stores and then visit Amazon to buy goods. They'll only buy goods from you when the prices are competitive. If you're a new Amazon seller, look for the competitor's prices and see how you can beat them.
A great tip is to use the "Match Low Price" feature when selling on Amazon.  This feature allows sellers to update their prices according to the competition. Setting competitive prices increases your chances of success.
9. Set your Eyes on Winning the Buy Box
Getting your product displayed in the buy box can significantly increase your sales. This Box will be present on the product page on the right side.
Can you imagine 78% of sales on Amazon are produced in Buy Box? This shows how vital Buy Box is to growing your sales.
People who get this can see an increase in sales. The below tips will improve your chances of winning this Buy Box:
Offer competitive prices
Maintain high seller ratings
Always maintain your inventory
Get many positive customer reviews
Use Amazon FBA for offering your products
Create item bundles because they sell more. For example, a perfume kit.
Remember, it's not guaranteed that you'll be able to win the Buy Box after following these tips.
However, your chances of winning the Buy Box will be increased. Nobody knows the secret algorithm of Amazon. Even if you don't get the Buy Box, these tips will help you improve your sales.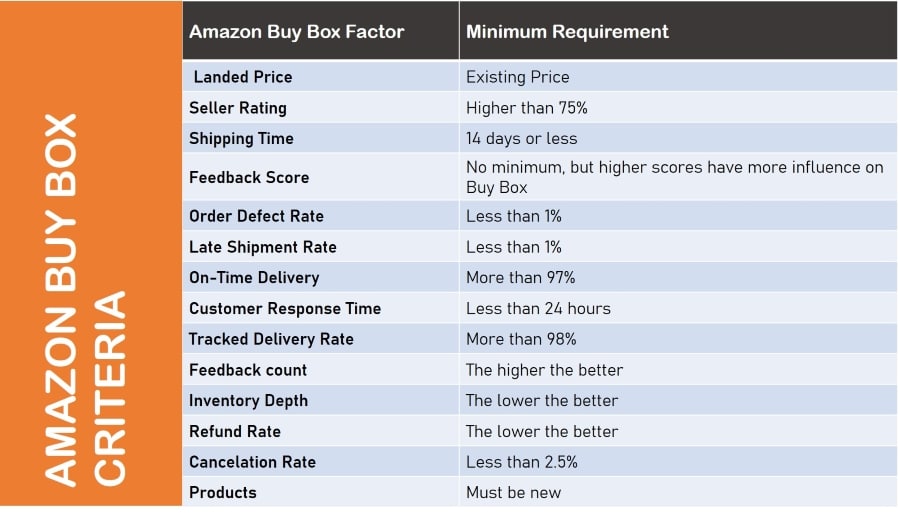 10. Increase Your ASP
ASP stands for "Average Selling Price." It will decrease your seller fees and improve your profit margin. Regardless of your selling category, a higher ASP means higher profit margins.
A good ASP should be around $35. More expensive items can reduce your seller fees significantly. So, raise your ASP but keep it competitive.
11. Take Customer Service Seriously
You have to stand out among lots of other people who're selling the same products. Stellar customer service can make you different from others. It offers two advantages:
You can retain customers
Convert shoppers into buyers
Follow the below-given best customer service practices:
Deal with return issues politely
Answer to customer questions quickly
Resolve customer disputes professionally
Remember, when you use Amazon FBA, everything will be handled by Amazon. Sellers who are busy with other tasks can take advantage of this fantastic service.
12. Encourage Reviews
Positive reviews can help you win the buy box and help in SEO. Moreover, they help win the customer's trust. Reviews are the most important aspect of eCommerce.
Customers don't know about your brand and product, and they decide based on the other's thoughts. These unbiased reviews can help convert shoppers into buyers.
Be active in taking the review. Remain in contact with customers throughout the purchasing process, resulting in satisfied customers. Some buyers don't want to share the feedback. Once you're sure that the product is delivered, politely ask your buyer to leave feedback.
If the customers are unhappy, you can still provide them with other options to avoid a negative review. Moreover, if the customers are happy, it will encourage them to leave positive feedback.
13. Check UPC Codes
A crucial tip for selling on Amazon is to check your UPC (Universal Product Code, redundantly: UPC code).
There are two ways to list an item on Amazon. One is to add a UPC, and the second is to enter the product's item.
You can choose any of these. Both these ways help Amazon to assess the entire item's information automatically. You have to be careful because most manufacturers don't update the UPCs even if the products are updated or modified.
14. Become an Authority and Build Your Brand
To become an authority, you want to stand out from your competitors while simultaneously building your brand. Brand uniformity is the key to brand awareness. For example, all the products must have the same style and family to become easily recognizable.
Expertise comes from knowledge. Show your expertise while answering questions and in product descriptions. When you try to become an expert in your field, you get more selling power. Nobody wants to buy from amateurs.

Summary
Armed with the information you need to optimize your Amazon listings, you can commence your journey to stand out from competitors. Implement one tip at a time and check results. Don't apply all the tips at once. Have a quick review of all the tips mentioned above:
Check UPC Codes
Ensure that Prices Are Competitive
Use High-Quality Images
Set Your Eyes on Winning the Buy Box
Use Marketing Tools to Bring Traffic
Use AMS
Use Relevant Keywords
Use a Professional Amazon Account
Increase Your ASP
Use FBA
Take Customer Service Seriously
Encourage Reviews
Maintain Your Inventory
Become Authority and Build Your Brand