5 Saturated Dropshipping Niches to Avoid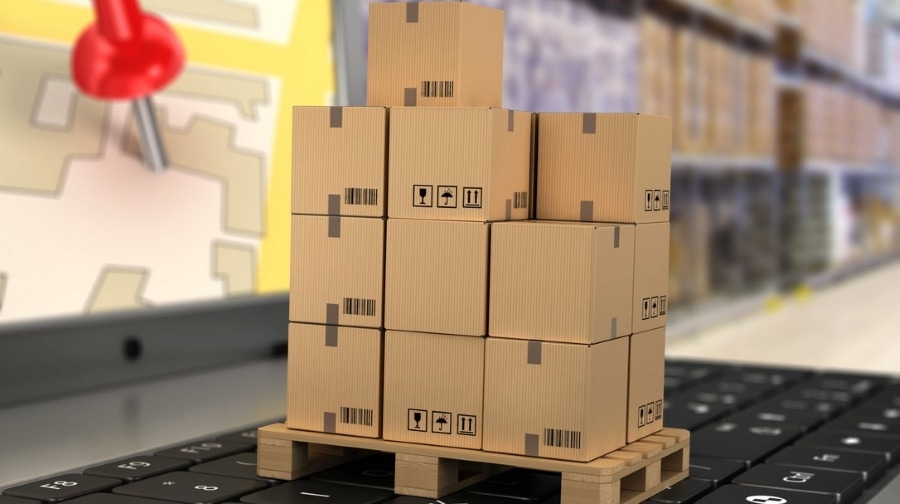 Dropshipping Niches to Avoid: If you are getting started with dropshipping, one of the most important decisions is what to sell. Select a niche that stands out from the competition, and you can see your sales booming; if you choose something with tough competition, your business may never take off.
While eCommerce is undoubtedly the easiest way to make money online, you need a robust plan to be successful, and the niche is the core component of this plan.
To be able to build a profitable online store, it is important to know which dropshipping niches you should focus on and which ones you should steer clear of. Below, we discuss some of the saturated dropshipping niches worth avoiding.
What is a Saturated Dropshipping Niche?
A niche is a market segment for a category of products or services. In dropshipping, a saturated niche means the competition for the product is relatively high; there are many online stores selling the same product or items similar to it.
This implies that the supply for the product type is higher than its demand which poses a challenge for new players trying to enter the market.
The market demand and search volume for certain products can be high. However, the competition in the industry often tends to be higher.
When starting a dropshipping business, it is easy to get tempted to pick niches like clothing, watches, and lifestyle products like accessories. However, these products can be too broad and general and should be avoided for beginners.
Why are Saturated Dropshipping Niches not a good idea?
Entry into a saturated market might be significantly more challenging, and here's why:
Numerous competitors
A market that is already saturated has its top players and its supporting roles filled. This is typically a market saturated with online businesses and dropshippers selling the same product. Consequently, it can be difficult to enter.
Numerous stores in a saturated market have been operating for years and control the majority of the industry. The remainder is distributed among thousands of smaller stores with an established customer base.
Increased Advertising Expenses
Due to the competitiveness of saturated niches, advertising prices will always be greater. Typically, when you bid on any advertisement, you engage in a "bidding war" with all other firms vying for the same audience.
Alternatively, you bid on a search keyword with its own CPC (cost per click). In saturated marketplaces, many advertisers will bid on the same term as you. Therefore, you must boost your budget to be relevant.
Difficulties In Selling Merchandise
The previous two stages logically prevent you from selling anything or even attracting customers to your store.
In addition, niches that are saturated will often have a large number of suppliers, resulting in hundreds of AliExpress listings. Why would your customers purchase from you if they can locate the same things you sell on AliExpress for a significantly lower price?
5 Saturated Dropshipping Niches to Avoid
Based on the market research for global dropshippers, here are the five most saturated niches you should avoid.
Electronics
Electronic products and gadgets are a saturated dropshipping niche you should avoid. It is a tricky niche for those who are starting out because you could end up losing money if your product doesn't turn out as you expect.
This category experiences high return rates; it is the third-most returned product category in the US, after clothing and shoes.
Cheap electronic items like headphones, fitness trackers, and other tiny gadgets can be particularly tricky to dropship. A bad product can give you a massive headache with the large number of returns you receive from customers.
It is recommended that you buy a few products for yourself and test them before deciding to sell them. Another way to enter this niche is to select a sub-niche in electronics or sell a branded product that helps you stand out in a saturated market.
Clothing
The general clothing niche in dropshipping is saturated with hefty competition, however, you look at it. Top players in the industry rule the market and can quickly adapt to the latest trends. Another issue with this niche is that you can expect a high return rate for these products.
Selling clothing items can be tricky in terms of size, fit, material, and color. Many customers order the wrong size or order multiple items and return all but one.
As a dropshipper, you don't get to see the products in real life, so you don't know how they look or fit. Your customers can sometimes be disappointed with the quality or fit of an item you sell and ask for a refund.
Though the entire clothing niche is saturated, the most saturated sub-niche is women's clothing. If you want to enter clothing, choose clothing for babies, pets, or men. These markets still have some room for new dropshippers.
Fragile Items
These items can come from several categories, so it is difficult to discuss how saturated they are. However, there is a good reason they are one of the dropshipping niches to stay away from.
When you select your products, it is vital to ensure that they should survive a journey of a few weeks. Selling a fragile item like wine glasses, glass décor, or electronic components has an increased chance that it doesn't survive the journey and reaches the customer broken.
Delicate items can be profitable but often turn out to be a headache for dropshippers as they can expect more frustrated customers and refund requests, mainly when delivery times are longer. If you choose to ship them through high-quality courier services, you need to pay higher.
It is best to avoid fragile items and instead choose sturdier, locally-made goods for selling in your online store.
Watches
One of the biggest mistakes dropshippers make when entering the landscape is choosing to sell watches. This is a highly saturated niche though one of the most sought-after among beginners.
When people find expensive-looking watches priced at just a few dollars on online marketplaces, they think they can make huge profits by selling them.
However, these dropshippers fail because they don't succeed in bringing traffic to buy watches from them. The market for this niche is quite saturated; you face tough competition from big watch brands as well as dropshipping stores selling branded, private label, and every type of watch.
Luxury brands often devote considerable budgets to marketing and have a reputation that gives them an edge over smaller stores. So it can be challenging to enter this dropshipping niche if you don't have something unique to offer.
Furniture
Selling furniture pieces can seem to be an excellent dropshipping idea, as more expensive items bring more profit. However, the problem here is with the size. Bulky and heavy items take up more space and can be tricky to transport. This is why the delivery cost for these products can go high, lowering your profit margin.
The storage and shipping for your dropshipping products depend on how heavy and bulky they are. Dropshippers often neglect calculating the additional shipping or storage costs for such items. The result is that they don't communicate extra costs to customers and end up covering the costs from their own pockets.
Though high in demand, heavy and bulky items like furniture are a saturated dropshipping niche that you should avoid when entering the industry. To be a successful online seller, you need to offer a reasonable price to your customers.
However, bigger items can incur high shipping rates; if the manufacturer is from another country, you also need to bear taxes and packaging costs. Such extra expenses can harm your profit if you are trying to remain competitive.
How do you check if a Dropshipping Niche is Saturated?
There are several actions you can perform to determine where a dropshipping niche is saturated:
Check for Strengths and Weaknesses
Conduct a SWOT analysis of your competitors' business models vs. your own. This method should help you identify weaknesses and loopholes in your competitors' strategies.
As a consequence, you'll be able to turn their shortcomings into your strengths, allowing you to provide a significantly superior offer to your customers and stand out.
Note, however, that if the market is already dominated by a large number of established companies that control the majority of the audience, it may be time to consider selling a different product.
Competitive Analysis
Search Facebook for product videos and advertisements to determine how many other dropshippers are attempting to sell the same item.
Next, examine significant marketplaces like AliExpress, Amazon, and Wish to determine if other retailers are selling the same item.
Don't forget to Google your product to determine whether or how many dropshipping stores appear.
Keyword research
Utilize resources like Google Trends, Answer the Public, and Google Keyword Planner to do product research and evaluate your keywords' search volume and competition.
Product research is an essential dropshipping phase that no one should skip. Your best bet is a product with a large search volume but few outlets that can fulfill orders.
Avoiding Saturated Dropshipping Niches
Dropshipping is one of the simplest methods to generate money online. However, you must consider a few important aspects before getting started.
Take the time to investigate what goods are currently popular using the aforementioned tools and resources.
Examine the best-selling products in your niche and consider how you might provide value for the buyer.
Seek out untapped markets with significant client demand and fill the resulting need.
Make sure your products:
Serve a very specific customer niche
Are in great demand in an unsaturated market
Are of superior quality and manufactured by reputable companies
Have a low return rate
Avoid products that are:
Highly competitive
Fragile
Likely to be returned
Expensive to ship from abroad
If some dropshipping niches are unavoidable, aim to find methods to deliver greater value than your competition and identify a specific consumer segment that will be ecstatic to purchase your stuff.
When clients feel individually acknowledged, you have the potential to build intimate, long-lasting relationships with people that would be impossible in a saturated market.