Is Dropshipping Profitable?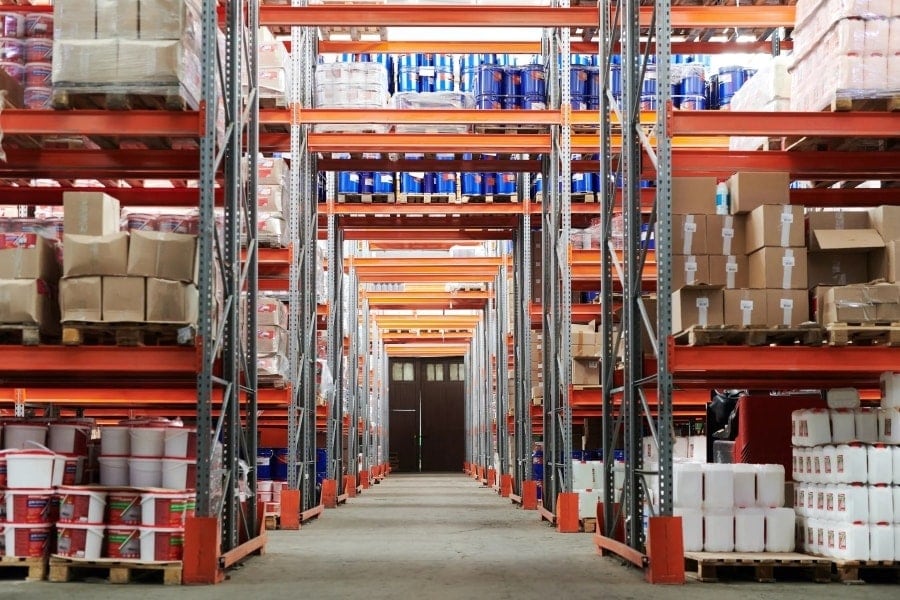 In recent years, dropshipping has developed as one of the more popular and robust "make money online" opportunities. And as with any technology trend, it has both pros and cons. Here we explain why dropshipping is still profitable.
Is a Dropshipping Business worth it?
If you want to set an online store and make it a side business, then definitely Dropshipping is worth it. However, you will be surprised if you think you will become rich overnight.
The good news is that dropshipping is still in demand and can be a profitable venture. However, like any business, you have to invest your time, effort, and money to make your dropshipping business successful.
Some factors are contributing to slow down the pace of dropshipping business, such as:
High product costs
High shipping costs
Long shipping durations
Lack of customer support
Low product quality
Lack of proper refund policy
Unprofessional sellers behavior
Related: What are the risks of dropshipping, and how do you avoid them?

Regardless of the business model, customers are the backbone of any business. Unfortunately, sellers now focus on profit and don't focus on customer satisfaction.
Nowadays, most drop shippers are using Shopify for creating online stores. They don't design or improve the store, and they focus on selling products through social media advertisements.
Their goal is to sell products, and they don't care about customer satisfaction. This approach results in poor customer experience, and customers lose trust in their brand.
If you're thinking about creating a dropshipping store, you can start by keeping a few things in mind. For example, you need to treat your customers with respect and offer a clear refund policy and process.
This customer-focused approach will allow you to sell your products at your desired rates and ensure your customers return.

Is Dropshipping dead?
At the start of each year, people say that dropshipping is dead – this is simply not true. Dropshippers who accept the change the work accordingly can never fail. A few years back, AliExpress was solely leading the Dropshipping market. Still, things have changed because drop shippers can directly approach wholesalers for their products.
On many online forums, sellers are trying to convince buyers that Dropshipping isn't dead. People ask this question on Q/A websites like Quora and Reddit etc.
I would say Dropshipping is getting stronger with each passing year. It's the best time to start your Dropshipping business because:
People love to make online purchases
The world has embraced e-commerce
Sending payments worldwide is easier than ever before
Merchants understand the power of Dropshipping
The upfront cost is almost zero, and you can get started with even zero investment
Now drop shippers have access to the global market
The dropshipping market is estimated to be valued at $557.9 billion by 2025
Why most Dropshipping Stores are successful
People often say that some Dropshipping stores are more profitable and thriving while others don't. The main reason is behind the success of these stores is that they value their customers. Moreover, they try to fulfil the needs of buyers.
Moreover, they prefer to sell products at a low-profit margin. They offer fast refunds to unhappy customers. They respond to customer queries quickly. If you want to sustain your Dropshipping business in 2021, ensure that you give value to your customers.
Is Dropshipping profitable?
Every online business is profitable if you know how to run it. We have seen a significant shift in e-commerce activities due to the COVID-19 pandemic. Dropshipping profits have reached over 5 billion.
Small retailers are witnessing an increase of 30% in their sales. For example, you want to start a Dropshipping business and aim to earn $100,000 per year from it. How many products do you need to sell to achieve this figure?
You buy hands-free from AliExpress for $15 and sell it for $30. After deducting the advertisement and shipping costs, you earn $10 per product. You have to sell at least 1000 products per month to reach the figure of $10,000.
Multiply this number with 12, and you'll get $120,000 per year. It means you can achieve the target of $100,000 per year by completing 34 orders daily.
Advantages and disadvantages of Dropshipping:
Advantages
Disadvantages

A large budget to get started isn't required — you can start a dropshipping ecommerce business with minimal financial risk.

Very competitive.  Low entry costs mean anyone can start a dropshipping business.

No need for vast storage for the products you're selling, thereby significantly reducing your overhead costs.

Low margins are common  – you may feel pressured to sell your products cheaper than your competitors

Flexibility – You can conduct your business from anywhere with an internet connection!

Shipping difficulties can arise when working with different suppliers.
Shipping must be timely and dependable (complicated when you're not in control), and you must handle any complaints.
The Biggest problems that Dropshippers face
Dropshippers are facing many problems, such as:
Shipping delays take your lots of potential customers away from your brand
Merchants don't deliver the same product as they advertise
Customers don't get what they have ordered
More refunds can affect your store's credibility
When you rely on merchants, it's not easy to convert your store your brand
So, what to do with these problems?
Build healthy relationships with buyers. Only work with those suppliers who deliver quality products, and you can trust them.
Research the trending products and identify your target audience. In this way, you can find a profitable niche and generate good profits.
Establish a clear refund policy

Is Dropshipping allowed on Amazon and eBay?
Many new entrepreneurs get confused, and they want to know whether they can start Dropshipping on Amazon and eBay or not? Dropshipping isn't specific to any brand.
You can begin dropshipping on any platform, including Amazon and eBay. Before starting your business on any of these online platforms, carefully read their restrictions.
Amazon says that products must be delivered within a week. eBay doesn't allow to drop ship products from China. So, if you can fulfil these conditions, you can start Dropshipping on these platforms.
Many people are running their Dropshipping business on these platforms. They are selling products of eBay on Amazon and vice versa and getting handsome commissions. The only way to get success on any platform is to understand the policies and conditions of that platform.

Next Steps
Is Dropshipping still worth it? Yes, it is. You have to understand the basics and start selling your products. Ignore what people are saying. Just check the stats, and you will get an idea of how e-commerce and Dropshipping are getting stronger each year. People can speak a lie, but the facts and stats can't.
Dropshipping has a bright future and is likely to be a profitable endeavour. You can get started any time and follow all the principles outlined in this article.