5 eCommerce Marketing Strategy Tips to Build a Thriving Ecommerce Business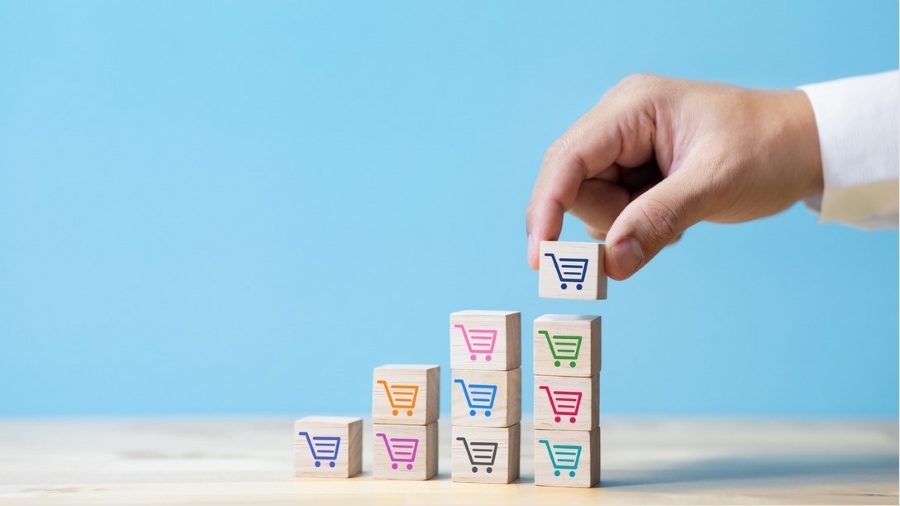 To maximize their return on ecommerce investment, businesses must understand how to fine-tune their marketing plan to attract the right audience. It all begins with developing a sound ecommerce marketing plan. Here we provide the top 5 Winning eCommerce Marketing strategy tips you should be used for building a thriving ecommerce business.
What is eCommerce Marketing?
eCommerce marketing is a broad term that refers to various activities used to promote your eCommerce store. The most effective eCommerce marketing strategies include online and offline marketing tactics and cover all stages of the purchasing funnel, from awareness to purchase and retention.
A comprehensive ecommerce marketing approach incorporates both on- and off-site marketing methods. A strong marketing strategy can assist you in increasing brand awareness, customer loyalty, and ultimately online sales.
When it comes to eCommerce marketing, there is no such thing as a one-size-fits-all strategy that you can adopt. Rather than that, you should identify your objectives first and then create a plan to accomplish them.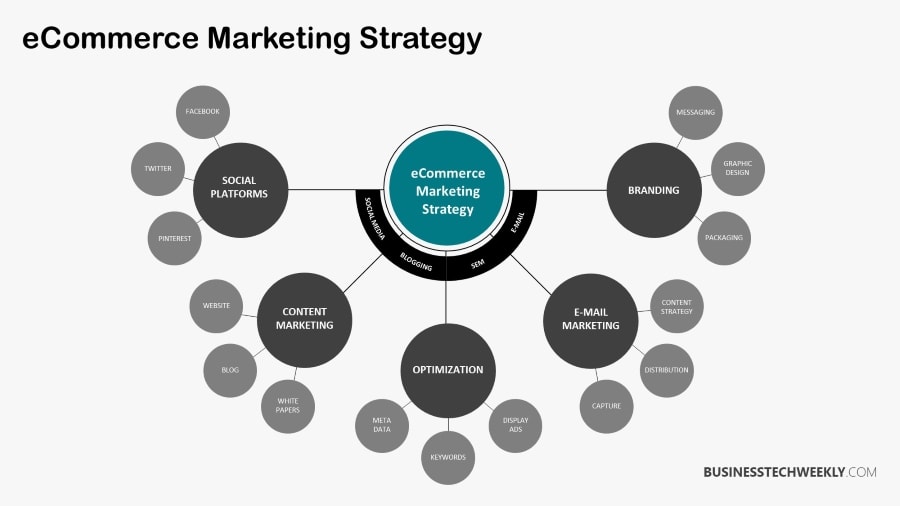 Five Winning eCommerce Marketing Strategy Tips
Check out these five easy-to-implement eCommerce Marketing Strategy tips you need to know to promote your business and improve your chances of success.
1. Content is still king
Content marketing refers to creating high-quality, extremely valuable content and sharing it with a broader audience. This can include blogs, podcasts, video clips, webinars, and infographics.
When selling online, articles or videos help the audience become familiar with the product or service and help generate sales.
RELATED: 5 Ways small business owners can increase traffic to their websites
These can be how-to videos, such as blog posts such as "X Benefits of Using [Your Product Is Here]", or gift suggestions for significant holidays, such as Valentine's Day or Christmas.
Here are a few instances of how you can leverage content to promote your ecommerce store.
Blog posts – If you manage an internet company that sells flower stands or bouquets, writing blog entries about "how to style a wedding" may appeal to anyone involved in event planning, regardless of stage. This way, you can convert readers into leads.
Optimization – To optimize your product pages, use short, product-focused keywords that include the product's name. Additionally, ensure that your page titles, headers, and image descriptions contain relevant keywords to help search engines locate your ecommerce site.
User-generated content (UGC) – Incentivize followers to develop their material for a reward. To accomplish this, solicit images and videos of actual customers using your products and success stories, and incorporate all of this information into your product pages. This increases engagement and conversions while developing trust with the brand's online audience.
Content marketing aims to give the most relevant information possible, increasing brand loyalty.
A customer review submitted by a regular person assists in persuading those who are already on your site. Effective content marketing can increase engagement, but it also fosters the development of long-term relationships.
RELATED: Components of Digital Marketing: What is the importance of PPC, SEO, SMM, and Email marketing?
2. Get influential on Social Media
Social media can profoundly affect your business when it comes to brand awareness. Potential consumers become more aware of your products and services due to their interaction with your profile feed, posts, product pages, and promotions, increasing traffic to your online store or website.
RELATED: How to Boost Your Social Media Strategy
Which social networking networks are most effective will depend on your product or service. Once you've identified the platform(s) that are most appropriate for your product or service, you can increase your brand's exposure by creating adverts on these social media networks.
Facebook, Instagram, LinkedIn, Pinterest, TikTok, Twitter, and YouTube are all examples of possible social networking sites. However, not every social networking site will assist you in achieving your objectives.
Unless you pay for sponsored ads or engage someone to manage your social media platforms for you, social media marketing is free. If you opt to do your social media marketing yourself, consider the following:
Be professional – A strong approach entails more than simply throwing together some attractive designs. Utilize high-resolution photographs and videos taken by professionals. Post as much high-quality information as possible. Experts advocate posting new articles and updates approximately three times daily.
Create shoppable content – Simplify the shopping process to entice users to purchase immediately. This can include everything from cleverly placed display advertisements within a social feed to additional tags that take readers directly to a buying cart. This strategy aids you in avoiding snags throughout the purchasing process.
Collect data on your target audience – Utilize it to produce optimized content. Conduct hashtag research to determine the appropriate audience. Proper and pertinent hashtags should be used to ensure that your advertisements show in the proper searches. This enables you to boost interaction, grow your following organically, and develop and sustain client relationships!
Be visible and active – Engage your followers by returning the favour by following them, and responding to comments or direct messages. Conduct a contest utilizing mentions and hashtags. Additionally, you can send samples to online influencers to share on their social media platforms.
If done effectively, social media, particularly Facebook and Instagram, can be a significant source of revenue and conversions.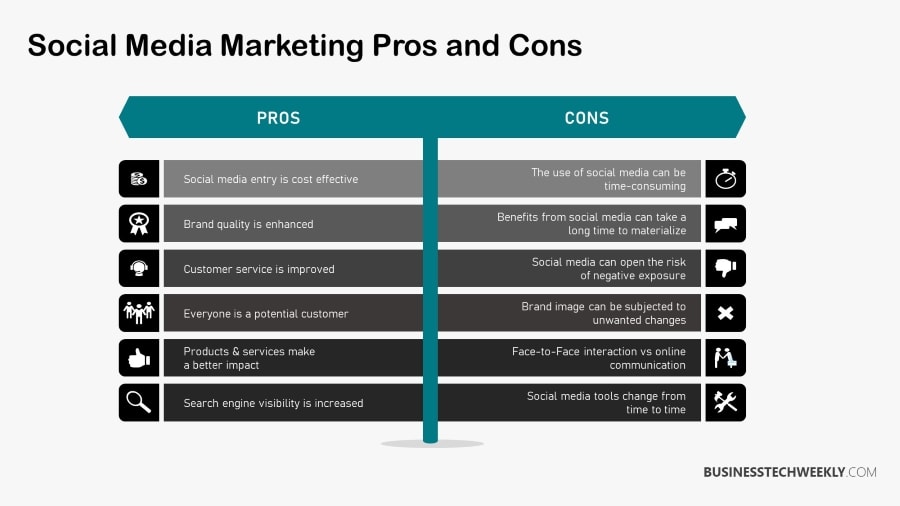 3. Implement Loyalty Programs
Marketing does not end with a sale. Establishing brand recognition and acquiring new clients is more than the cost of retaining existing clients.
Once your audience becomes a customer, you should continue to engage, nurture, and delight them. The objective is to assist your customers following the sale to increase their loyalty. Create a loyalty programme to reward your most devoted clients and entice them to return.
While developing a client loyalty programme takes time and work, the results are worth the effort in retention, recommendations, and user-generated content (UGC). It can motivate customers to share their great experiences with others through ratings, reviews, testimonials, and word-of-mouth marketing.
Consider the below when developing a reward programme for your online business:
Consider expanding how customers may demonstrate their loyalty—through repeat purchases, social media mentions, or content sharing.
Consider how you will show your appreciation for their loyalty, whether through reward points, discount coupons, or other unique incentives such as prizes.
As a result, your customers' Customer Lifetime Value (CLV) will improve, which will benefit the entire firm.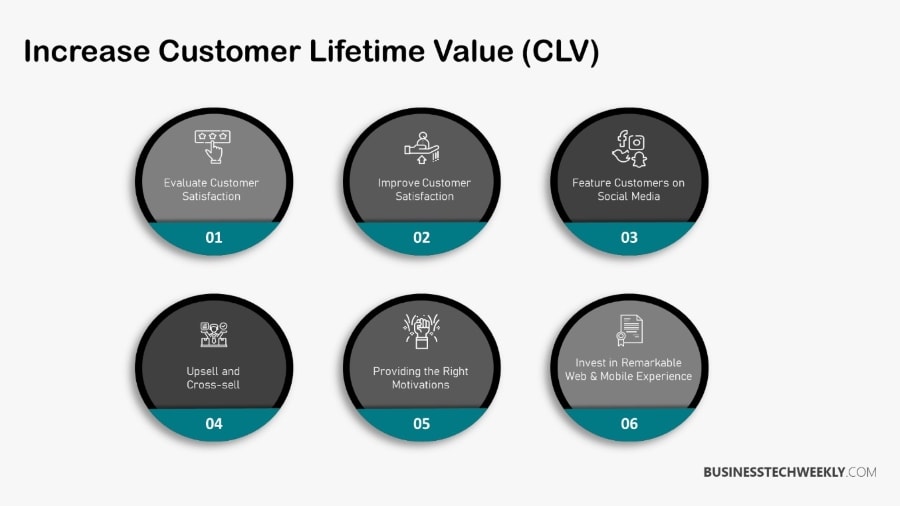 4. Cross-Sell and Upsell your Products
When a customer is already on the verge of making a purchase, it's the ideal time to propose they either upgrade the product they're contemplating or buy other related products to gain the most value from their purchase. This is where the concept of upselling and cross-selling comes into play.
However, you're probably aware of upselling's effectiveness and the damage it can cause. Many online businesses use cross-selling and upselling to boost their average order value (AOV). However, just a few attempt to discover additional ways to increase it.
RELATED: Conversion Rate Optimization (CRO) tips to Drive Growth
A popular way to increase the average order value (AOV) is by offering expedited shipping on orders worth 50% more than the existing AOV. Provide promotional codes to entice customers to make larger purchases.
The most recently viewed or added items to the user's cart will be displayed. Additionally, you can demonstrate related or complementary products.
5. Employ Cart Recovery Campaigns
While shopping carts are abandoned frequently for various reasons, this does not automatically imply that you've lost a prospective conversion.
You can reduce shopping cart abandonment with an uncomplicated return policy, money-back guarantees, alternate shipping methods, and quick access to customer service.
If a visitor leaves their shopping cart without purchasing, make it your responsibility to contact them and offer assistance.
RELATED: ECommerce Branding: 4 Steps you must take for Growing and Scaling your Ecommerce Brand
Consider sending a polite email reminding visitors to your website to complete the checkout process. Additionally, you can answer any queries they may have and offer similar products to persuade them to return to your site.
According to statistics, abandoned cart emails have a significant influence. Customers who receive numerous abandoned shopping cart reminder emails are more likely to finish their transaction than those who receive only one.
eCommerce Marketing Strategy Tips
Numerous factors can contribute to failed purchases, including complicated checkout procedures, cart abandonment, a lack of personalization, worries about the authenticity of reviewers, and a lack of support.
If your consumers have encountered these issues, all you need to do is invest the time and effort necessary to develop the appropriate plan. Adhering to the ecommerce marketing methods outlined above can aid in the growth of your online business.