How to Boost Your Social Media Strategy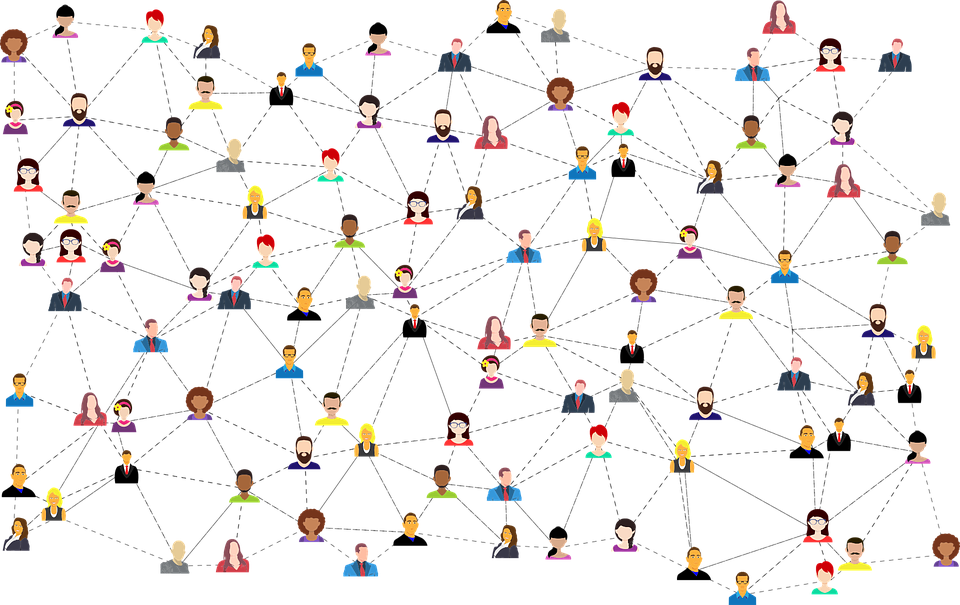 Maintaining a solid social media following can be challenging. If your social media approach is waning, here are 7 tips on boosting your social media marketing strategy to gain more followers, increase conversions, and ultimately grow your sales.
According to a survey, over 2.5 billion people use social media platforms, and this number is increasing rapidly. Boosting your social media strategy should ensure to reflect your brand's voice, be useful for followers, and consist of free and paid options.
What is Social Media Marketing (SMM)?
Social media marketing, or SMM, uses social media platforms to engage with your target audience to increase your brand's awareness, drive traffic to your website, and ultimately grow your sales.
This includes posting high-quality material to your social media pages, listening to and connecting with your followers, evaluating your results, and conducting social media marketing.
Currently, the most popular social media networks are Facebook, Instagram, Twitter, LinkedIn, Pinterest, YouTube, and Snapchat.
Many social media management solutions assist organizations in making the most of the social media networks mentioned above.
A social media strategy details your social media objectives, the techniques you'll employ to achieve them, and the metrics used to track your progress.
Additionally, your social media marketing strategy should include a list of all current and future social media profiles, as well as specific objectives for each platform in which you participate. These objectives should be consistent with your firm's overall digital marketing plan.
However, before jumping in, let's take a step back and look at the broad picture before publishing anything on social media.
What are your objectives? How may social media assist you in accomplishing your company objectives? While some firms use social media to build brand recognition, others increase website traffic and sales. Additionally, social media may help you improve brand engagement, build a community, and function as a customer service channel for your consumers.
Which social media sites do you wish to concentrate your efforts on? Facebook, Instagram, Twitter, LinkedIn, Pinterest, YouTube, and Snapchat are commonly thought of as strong social media networks. Additionally, there are smaller and emerging platforms like Tumblr, Tik Tok, and Anchor and social messaging services like Messenger, WhatsApp, and WeChat. When you're just starting, it's preferable to focus on a few channels where you believe your target audience congregates than to be everywhere.
What sort of material are you interested in sharing? Which form of material is most likely to engage your target audience? Are you referring to photographs, videos, or links? Is the information instructive or entertaining? An excellent place to begin is by developing a marketing persona that will assist you in answering these questions. And this does not have to be a permanent approach; you can constantly adjust your strategy based on the performance of your social media content.
Finally, an effective social media plan should identify the duties and responsibilities of each member of your team and establish a reporting schedule.
7 Creative Ways to Boost Social Media Marketing Strategy
After following the below-given creative ways, you'll see significant improvement in your social media marketing performance.
Don't Rely on One Channel
In the past, social media marketers were targeting Twitter for marketing. After some time, the trend shifted towards Facebook. Nowadays, most marketers are using Instagram to market their business. So, you can't predict which platform will be the choice of marketers in the future.
It's not a wise strategy to target only one social media network. Instead, the best approach is to understand the target audience because sometimes the audience uses different channels for different purposes. Keeping this in mind, social media marketers should use a multi-channel approach to reach more new customers.
Remember, you can't use the same strategy on each platform. Therefore, you'll have to find unique ways to get more followers and leads.
Don't Ignore Influencer Marketing
Influencer marketing is now more effective than ever before. You must have noticed that some well-known brands like Nike and Rolex hire influencers to reach social media users. But, unfortunately, traditional advertisements are now not as effective as they were in the past. Therefore, many people now ignore promotional ads on social networks.
Brands are also getting smart, and they hire influencer marketers to sponsor content and build connections with users.
Engagement Is a Key Factor
Now every social media platform has algorithms. The algorithm determines which content is buried and which one is displayed prominently. The main engagement form is comments. You must have noticed that posts with the most comments are displayed prominently. Both Facebook and Instagram use the engagement factor to determine whether the post should be displayed or not.
If you want your readers to react to your content, have a social media monitor in place to respond to user comments immediately. When you respond quickly, it will ensure that other users will also engage in your content. In addition, commenting can help you improve your brand sentiment in your target audience by commenting uniquely.
Increase Reach by Targeting Look-Alike Audience
You can't rely only on organic traffic, but paid options are the best approach for boosting social media marketing. They will help you get more reach. Moreover, target look-alike audiences by checking their profiles and interests. For example, if you have a list of emails, you can upload it on Facebook, and Facebook will show you similar results based on demographics.
Once you succeed in increasing the audience, you can run ads to bring viewers to your website. By following this strategy, you can quickly improve your social media following.
Use Analytics to Measure Strategy Success
If you're not sure whether your social media marketing strategy is working or not, you can check analytics. For example, you can check metrics like engagement and followers growth. It's also vital to measure on-site performance as well. For instance, visitors come to your social media account and are directed to your website; you need to check their behavior.
Moreover, check for how long the visitors stay there. Do they explore content thoroughly or leave your site immediately. Google Analytics is best for checking the worth of your existing marketing strategy.
Your Brand Identity Should be Unique and Clear
Nowadays, social media users are smart enough to evaluate what they want to see in their news feed and what they're getting. Therefore, your company needs to create a clear and unique brand identity. If you don't do that, the users will feel that your brand is the derivative of another brand.
You can create a compelling strategy by using a mix of multimedia content and written content. In addition, content marketing can help you build your brand identity.
Find Ways to Entertain People
Do you know when customers have a positive experience with your brand, they will share it with nine other people? Therefore, it's crucial to keep your customers and audiences happy. Moreover, it significantly helps increase the organic following through word of mouth.
You can delight your customers in many ways. For example, develop an editorial calendar and add funny and delightful moments. Your followers feel positive about your organization and themselves. Of course, the best time to do this is during major vacations or world events.
Moreover, a fun mid-week video can be entertaining and bring joy to your followers' faces in an unexpected way.
Boosting your Social Media: Finalizing your strategy
Social media is a fast-paced medium. New networks arise while others undergo demographic changes. Your business, too, will experience moments of transition.
Consequently, your social media marketing plan should be a dynamic document that you continually analyze and update as necessary. Consult it frequently to keep on track, but don't be hesitant to modify it to reflect new objectives, tools, or plans.
When you make changes to your social media strategy, communicate them to the whole staff. In this manner, they can all collaborate to ensure that your organization gets the most out of your accounts.