A/B Testing: Using Split Testing to drive Conversion Optimization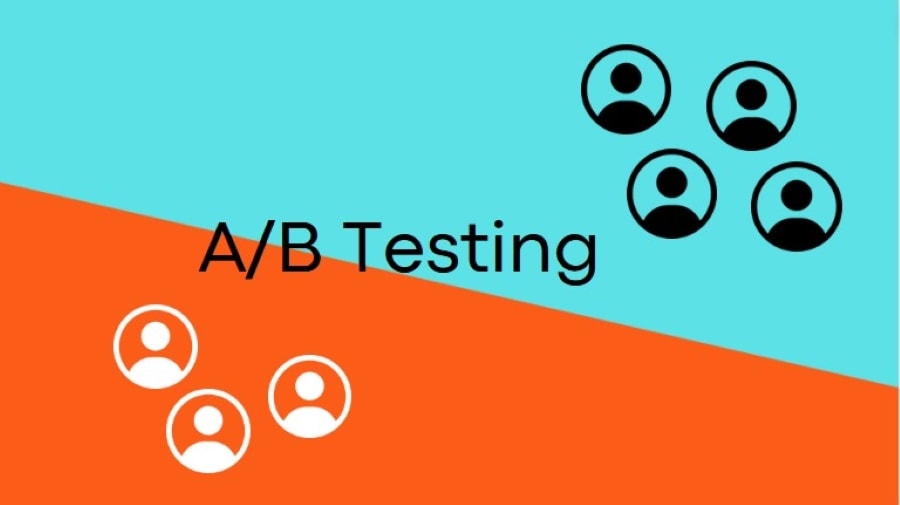 A/B testing is a core element of conversion optimization. It allows you to compare the performance of different versions of your website or marketing campaign. A/B testing is an excellent approach for determining the most effective online promotion and marketing methods for your business.
When done correctly, A/B testing can reduce the risks associated with implementing an optimization program. It can also assist you in significantly enhancing the UX of your website by removing any weak links and identifying the best-optimized version of your site.
Below we explore A/B split testing in more detail. We also walk through how to set up an A/B test campaign and understand how to optimize your conversions using the results.
What is A/B testing, and how does it work?
A/B testing, or split testing, evaluates the performance of two variants of a website or marketing campaign to determine which version is more effective. You will need two versions of your website or marketing campaign to conduct an A/B test. Version A serves as the control, whereas version B represents the variance.
Then, you must decide whatever metric you wish to measure. This might be your business's conversion rate, click-through rate, or any other relevant measure. After deciding on a measure, you must configure your test to send half of your traffic to the control (version A) and the other half to the variation (version B).
You must then wait until a significant amount of data has been collected before analyzing the results. The version with the best performance is the victor, and you can then adopt it on your website or marketing campaign.
RELATED: Digital Marketing Strategy Basics: Creating a Comprehensive Digital Marketing Strategy
A/B testing in marketing is vital for any company seeking to maximize conversion rates. You can determine which version is most effective for your company by testing many versions of your website or marketing campaign.
The benefits of A/B Split Testing for businesses
A/B testing tests anything on your website or in your marketing campaign. This can be from the headline of an email to the design of a landing page. By running A/B tests, you can make small changes that can make a big difference in how many people buy from you.
Split testing can also help you learn about your customers. Through A/B split testing, you can determine how your customers interact with your business by testing different versions of your website or marketing campaign.
You can use this information to improve the customer experience and increase the number of people who buy from you.
RELATED: Improving User Experience (UX) of your eCommerce Website
How to conduct an A/B test
An A/B test experiments with two (or more) versions of a web page, which are shown to users randomly. Statistical analysis then determines which version works best for a particular conversion goal.
An A/B test can be set up in many different ways. The key is ensuring that only one variable changes between the two versions of the web page. This variable can be anything, from the color of a button to where an element is placed.
Once you know which variable you want to test, you must make two web page versions. The only difference between these versions should be the change you test.
Once you have made two versions of the web page, you need to decide how you will tell if the test was successful. Most of the time, you can set up a goal in Google Analytics to do this.
Next, you need to select the duration of the test. A/B tests can be performed over a short period, like a day or a week, or for a longer time, like a month.
Once the test is complete, the results will demonstrate which version of your web page did better.
If you find that one version of your website does better than the other, you can make that version permanent.
RELATED: Data-Driven Decision Making: Using Data Analytics to make decisions
Getting the maximum value out of your A/B tests
There are a few things you can do to improve the likelihood of success when setting up your A/B tests:
Testing one variable at a time: Enables you to isolate the influence of each modification and make the test findings easier to understand
Ensure that the sample size is sufficient: A significant number of visits is required for A/B testing to yield accurate results
Conduct the test for an adequate period: This will guarantee that the findings you receive are correct
Ensure that your objectives are quantifiable: This can help you assess if the test was practical or not
The following types of websites are appropriate for A/B testing
Since every website has a quantifiable "reason for existence," A/B testing is advantageous for all websites. Whether you operate an online store, a news website, or a website that generates leads, you want to enhance your conversion rate.
Lead
The term "lead" refers to a sales lead or a prospective client. In this situation, emails sent to enhance sales are very crucial. This sort of A/B testing uses information about the persons contacted, such as their gender or age range, to assist them in making more informed judgments.
Media
It is more proper to use "editorial A/B testing" when discussing "editorial A/B testing." Companies with close ties to the media frequently utilize A/B testing to assess the performance of a given content category, such as whether a particular product is a good fit for the target audience.
In this instance, as opposed to the last, A/B testing serves an editorial purpose instead of a sales function. A methodical strategy follows A/B testing content headlines in the media industry.
E-commerce
As you might assume, the purpose of A/B testing in an e-commerce scenario is to measure the product sales success of a website or online commercial application. Using the number of completed purchases, A/B testing is done to determine which version performs the best.
When reviewing a website, paying great attention to the main page and product pages' layout is essential. Nonetheless, it's a good idea to consider all the visual components of a purchase (buttons, calls-to-action).
What type of A/B testing should you conduct?
In marketing, there are different ways to do A/B testing. You should choose the one that makes the most sense for your situation. A/B testing is a tried-and-true method.
The usual way to do an A/B test is to give users access to two different versions of your site from the same URL. Doing this allows you to compare two or more versions of the same element.
Tests can be split up or changed in some way. Based on how people use your website, the split test sends them to one or more different URLs. This could be a good way to proceed if you want to host new pages on your server.
MVT is an abbreviation for the multivariate test. Multivariate testing looks at how different changes made to the same web page at the same time affect it. For example, changing the color of your banner, the font used in your content, the layout of your presentation, and more.
RELATED: Digital Marketing: Website Design Mistakes Businesses must avoid
A/B testing should be done on websites. You can compare two versions of a web page using A/B testing. After that, the results are evaluated based on goals that have already been set, such as clicks, sales, subscriptions, etc., and then reported.
When making native mobile apps for the iPhone or Android, you should use A/B testing. A/B testing is more complicated when it comes to apps. This is because it is impossible to offer two different versions of an app once it has been installed on a mobile device. A way around this problem is to update your app regularly. In this way, you can quickly gauge which versions perform better.
APIs can be used to run A/B tests on the server side. An API is a programming interface that lets a computer talk to an app so that it can share information. With APIs, you can use stored data to build campaigns or variations in a standard way.
Top 5 the best A/B testing software
If you're serious about making data-driven decisions, doing A/B tests is necessary. Picking an A/B testing platform is the first step in any effective optimization program.
However, several platforms are available on the market, making selecting the best A/B testing tools seem intimidating.
These tools can perform A/B, split, and multivariate tests. All include personalization features that let you target your website, content, and messaging. Due to the merging of A/B testing tools and Personalization platforms, you have more alternatives, like Qubit, Dynamic Yield, Monetate, and others. Some feature flag management capabilities like on/off toggles and progressive deployment to personalize your experience.
Here are the current top five A/B Split testing software: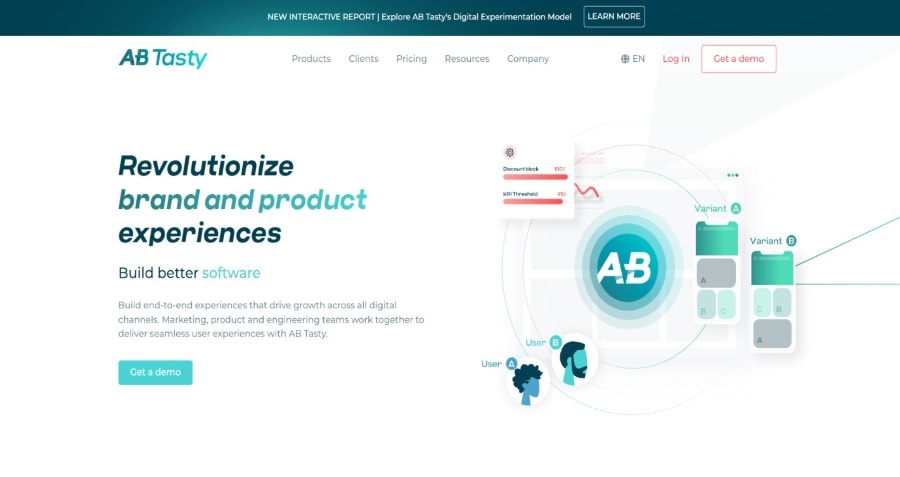 AB Tasty brings conversion optimization tools back to the cheaper and simpler side. As the name suggests, A/B testing is the platform's primary use. Even though it has other features like heatmaps, page flow analytics, and essential personalization, this is where it shines.
The testing tools include A/B, split, and multivariate testing, as well as a unique function called "funnel testing," which lets you simultaneously try out changes on many pages.
The drag-and-drop editor in AB Tasty makes it easy to use, and you can create beautiful recipes in just a few minutes. Many editors like this are on the market, but AB Tasty's editor is easy to use and doesn't interfere with your work.
Visit AB Tasty for more information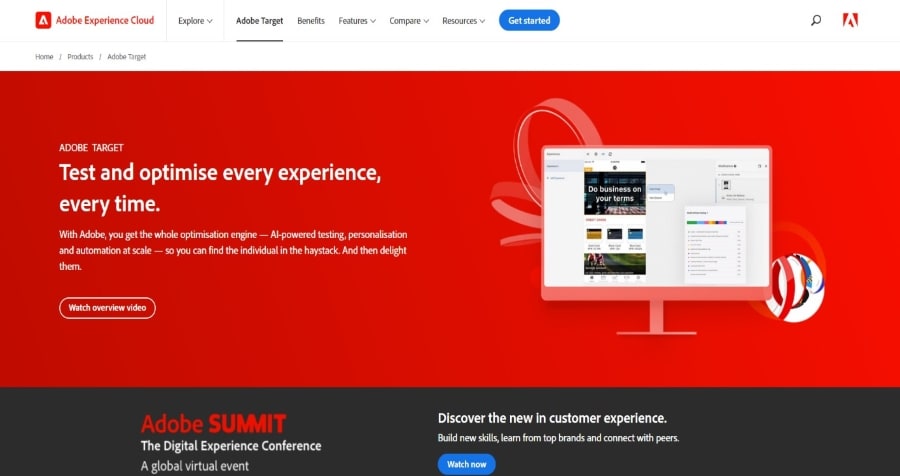 Adobe Target is a tool for businesses that helps them personalize their websites. It comes with A/B testing as part of the package. Also included are automatic personalization, mobile app optimization, and suggestions based on your client's actions and the information you collect about them.
The platform walks you through a three-step experimentation process: design your variation, choose your audience segment and customize your goals and test parameters.
For further details, visit Adobe Target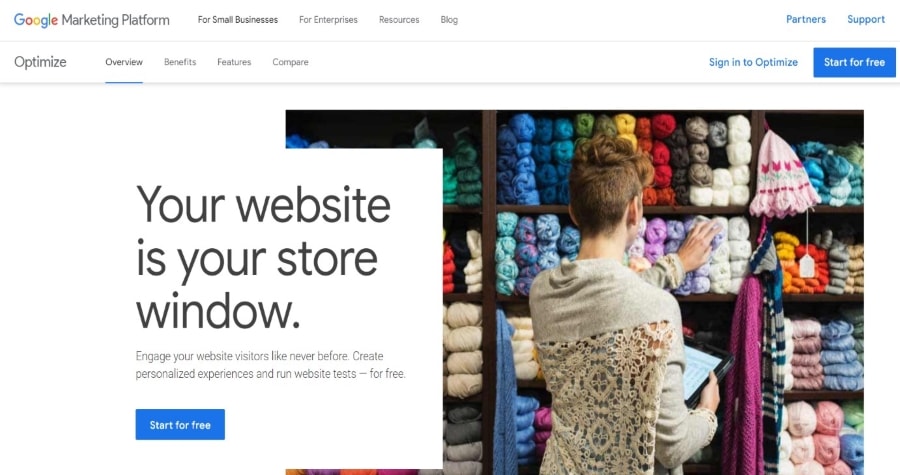 Google Analytics and Google Optimize are effective data collecting and A/B testing tools, and Google is the company behind both of these products.
With Google Analytics and Google Optimize, you can receive practically everything you need without spending a dime. It might surprise you how much you can accomplish with the free versions of these products.
However, enterprise companies with large teams will probably want to sign up for the Google Analytics 360 package, which includes Optimize 360. However, it is surprising how much you can do with the free versions of these products.
Regarding their usefulness, Google's services leave very little to be desired. You can do almost anything with them. If you have the correct engineers on board who know how to set it up properly, they are substantially more competent than the other tools on our list regarding complex tracking.
Visit Google Optimize for more information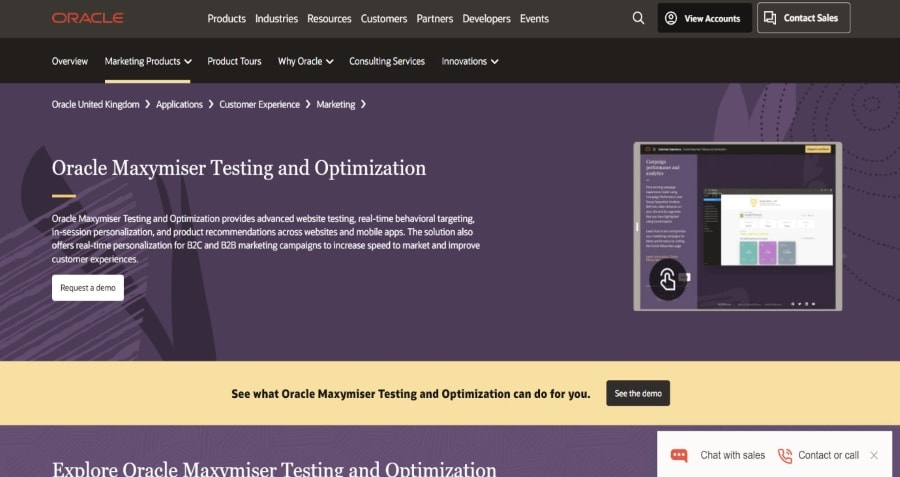 Oracle Maxymiser is a component of the Oracle Marketing Cloud software package and a testing and experience optimization solution. Oracle built the system. This was one of the earliest platforms to permit participation in testing by non-programmers. It continues to provide some of the business's most creative conversion optimization and personalization capabilities.
On the other hand, Oracle tends to lag in modernizing its interfaces and specialized functionality to meet industry requirements. For instance, the visual builder may require an upgrade, and the machine learning algorithms' generated recommendations are, at best, rudimentary. However, they do help you make progress on your assignment.
Visit Oracle Maxymiser for more details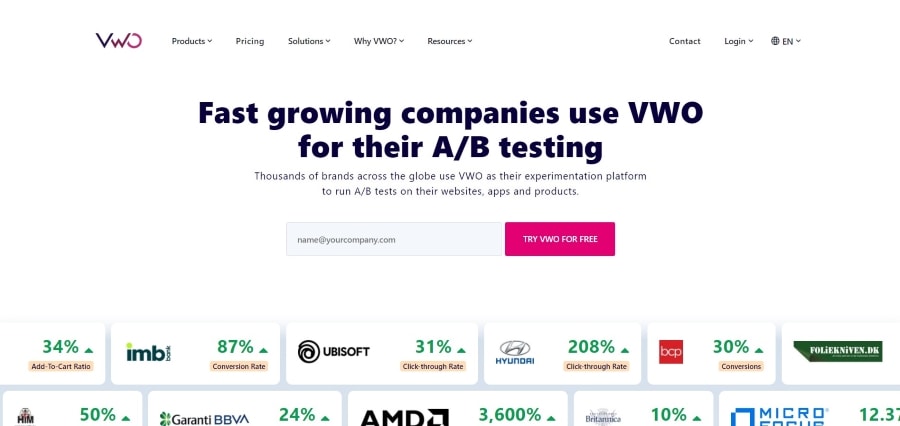 VWO seeks to provide a full suite of conversion rate optimization tools at a lower cost than other solutions. You will get access to comprehensive tools for A/B testing, multivariate, and split URL tests. In addition, you will also have access to a visual editor for building variations without the need to write code and potent targeting and segmentation features.
Moreover, the behavioral segmentation function of VWO enables you to target audiences in a manner not possible with many more expensive solutions.
VWO also provides asynchronous coding, which improves the speed of your tests and allows you to avoid long loading times and to flicker typically of many A/B testing products.
For more information, visit VWO