Must-Have eCommerce Website Features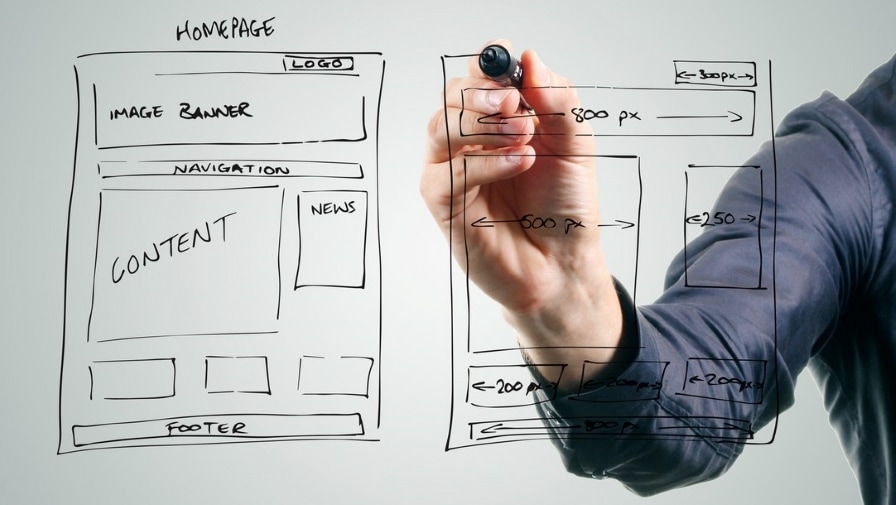 As an online business owner, you know how important it is to have a great eCommerce website. You need features that will make your customers feel welcome and appreciated, as well as keep them coming back for more.
But what exactly should those features be? Here's a look at some of the must-have elements for any successful eCommerce website so you can make sure yours has everything it needs to attract customers and thrive in today's competitive market.
Whether you're just starting out or looking to upgrade your existing site, these essential features are key components of any effective e-commerce website. They'll help ensure that shoppers get the most out of their experience with your brand while also building trust and loyalty between you and your customers.
With all this in mind, let's take a closer look at what makes up an outstanding e-commerce site.
Secure Payment System
When you're creating an ecommerce website, having a secure payment system is essential.
Customers need to feel that their information and money are safe when they enter it into your site, so being able to guarantee them this security should be one of your top priorities.
It's not just about giving customers peace of mind; it also helps create trust between them and your brand, which can help drive more sales in the long run!
A good way to ensure maximum protection for shoppers is by using encryption technologies like SSL certificates and two-factor authentication.
So don't forget: keep security at the forefront of your plan when building out your e-commerce website.
Mobile-Friendly Design
Having an e-commerce website that is mobile-friendly isn't just a nice perk; it's an essential eCommerce website feature for success. Mobile users are expecting more than ever before, and you must rise to the challenge to provide them with engaging content and intuitive navigation.
Here's what your site needs:
A responsive design that adjusts based on device size
Simple checkout process accessible from any device
Picture perfect images of products across all screens
Clear calls-to-action no matter where they're located
To ensure customers have the best experience when browsing or buying through your website, make sure it looks amazing and functions flawlessly on every device imaginable.
After all, customers are looking for convenience, so help them out by providing a seamless shopping journey regardless of their screen size!
Shopping Cart
Continuing our discussion of must-have features for your eCommerce website, let's talk about shopping carts.
Shopping carts are essential to a successful online store; without them, customers can't easily purchase and pay for their items.
It should be easy to add products to the cart, edit existing entries in the cart, and remove items from the cart if desired.
Customers also need to have options when it comes time to checkout: allowing them to use different payment methods and input any promo codes or discounts is important.
As an added bonus, adding simple instructions on how best to complete the checkout process helps ensure that all customer transactions go smoothly.
With a solid shopping cart system in place, you'll give your customers peace of mind knowing that their purchases are secure and handled with care.
Product Descriptions
Product descriptions are essential an feature when it comes to an e-commerce website. It's not only the key way for customers to get more information on what they're about to purchase, but a great opportunity for you to really show off your products.
With detailed product descriptions, shoppers can truly understand and appreciate all of the features that make your items special – from materials used in construction, to thoughtful design elements, and every other detail in between.
They'll also be able to see how your items fit into their lives by understanding its purpose.
Let them know why this item is worth spending money on; provide enough enticing details so that shoppers feel confident about making the right decision.
Customer Reviews
Shopping online can be a daunting experience, especially when it comes to making big purchases. But what if you could get the peace of mind that comes from hearing from others who have already taken the plunge?
Customer reviews are an invaluable resource for shoppers looking to make sure they're spending their hard-earned money wisely. By reading customer reviews, you can gain insight into how products perform in real life and decide with confidence whether or not a product will meet your needs.
With this feature as part of your e-commerce website, customers can make informed decisions based on reliable feedback from other buyers like themselves. And you'll benefit too – happy customers will return to your site again and again!
Search Functionality
As important as customer reviews are for an e-commerce website, another must-have feature is search functionality.
Customers need to be able to quickly and easily find the products they're looking for without having to sift through irrelevant results.
A good search function should offer customers filters such as price range or color so that they can narrow down their choices.
In addition, a well-designed search bar should enable customers to type in descriptive words related to what they're searching for and still get accurate results.
Ultimately, when it comes to product discovery on an e-commerce site, nothing beats a great search interface that helps shoppers locate exactly what they want in no time at all!
Conclusion
In conclusion, having these must-have features on your eCommerce website will help take it to the next level.
A secure payment system is essential for customers who are making online purchases and a mobile friendly design helps ensure all customers can access your site from any device.
Shopping carts make it easy for customers to store items and product descriptions provide helpful information about the item being purchased.
Customer reviews allow potential buyers to get an honest opinion before making a purchase and search functionality makes it easier for them to find what they're looking for quickly.
All of these elements together create an overall positive user experience that keeps customers coming back time and again.