Supply Chain Data Security: Why Data Privacy matters in your Supply Chain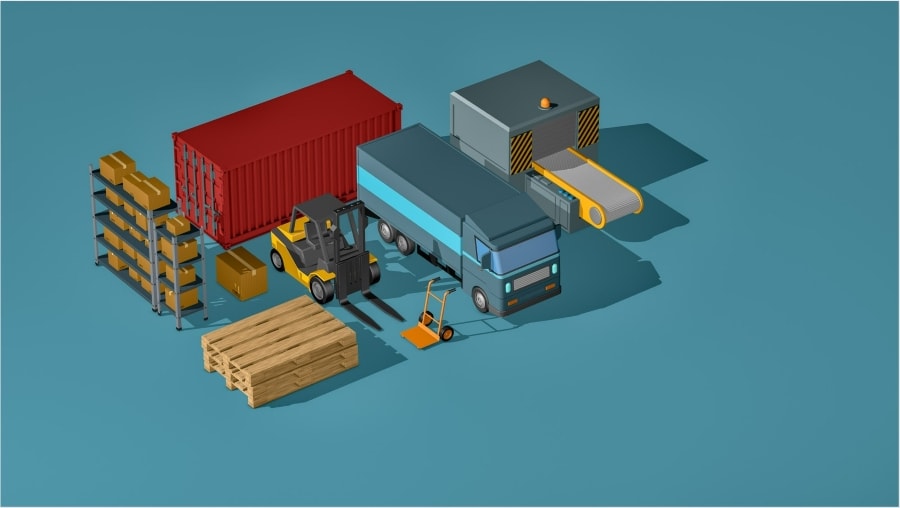 With a globalized supply chain, many organizations and eCommerce businesses overlook how data security is implemented across their supply chains.
Certain processes and business models, such as dropshipping, sales order processing, and sales, may require the supplier to have access to customer data to fulfill their service. If such suppliers are based abroad, this may have several implications for data privacy.
RELATED: Why does Data Privacy Matter? Understanding Data Privacy in eCommerce
As data security regulations become increasingly vital, questions such as how data privacy regulations can affect the supply chain are being asked more frequently. Business owners must understand how to keep their data secure while meeting customer expectations.
Below, we explore data privacy and its impact on the supply chain. Also provided are helpful tips and insights to help your business comply with data privacy requirements.
Understanding Data Privacy
Data privacy is the aspect of data management tasked with processing personal data according to data protection legislation, regulations, and general privacy best practices.
RELATED: What is data lifecycle management, and what are its stages?
Data privacy is a component of data governance. Organizations must identify what data they possess, where it is stored, how it is transmitted through their IT systems, and how it is utilized. Data governance best practices allow organizations to preserve data integrity and confidence in their data.
There are many justifications as to why data privacy is critical.
For starters, data breaches may have major ramifications for anyone whose information is taken. Aside from the monetary cost of a data breach, identity theft, fraud, and other criminal conduct are also possible.
Furthermore, firms that collect and utilize personal data must secure it against unauthorized access, use, and disclosure. Finally, data privacy is critical for establishing confidence between businesses and their consumers.
Obtaining agreement from data subjects where required, setting access restrictions to secure data from unauthorized parties, and preserving data integrity are all part of ensuring data privacy.
Businesses must prioritize data privacy as a key concern. Failure to comply with data privacy standards may result in significant financial consequences. Consider legal action, significant financial penalties, and brand harm.
RELATED: Getting started with Data Privacy: What is it and why is it important?
Have a plan: Keep Your Company's Privacy Policy Up To Date
First things first: make sure that the privacy policy of your firm is constantly brought up to date so that it can adhere to the most recent legislative criteria. Your company's privacy policy needs to be clear, succinct, open to scrutiny, and simple to read and access as a matter of good professional practice.
In the event that you are collecting information on youngsters, your privacy policy will need to be very transparent and stated in a straightforward manner so that the children can comprehend it.
You may want to take into consideration including the following procedures in your privacy policy:
Accurate information about your company's location and contact information;
Detailed information about the data you gather, how it is used, with whom it will be shared, for how long it will be retained, etc.
Information on the rights of your users with respect to their data
Be aware that it is absolutely necessary to revise your privacy policy in order to take into account any adjustments that you make to the way in which you manage the data of your customers.
Embrace Data Mapping: Review your data collection and storage practices
To remain compliant with the most recent data privacy rules and regulations, it is vital to comprehend how data really flows inside your firm. Creating an inventory of the data flow in your firm enables you to show compliance.
Moreover, the GDPR requires businesses to safeguard the security and integrity of the information they possess. Monitoring the data's route from its origin to its destination is necessary to maintain data protection, making data mapping a necessary step for GDPR compliance.
Mapping your organization's data flow might also assist you in discovering areas that may provide data compliance issues.
Remember that processing actions may only be performed if the data controller can depend on a legal basis. The most acceptable legal basis will depend on the nature and purpose of the personal data being processed.
Hire A Compliance Subject Matter Expert
It is practically hard to keep track of all the data privacy and protection rules and regulations that demand compliance since there are so many. For this reason, you should consider employing a GDPR, HIPAA, or CCPA-trained professional.
You may either train a subject matter expert on data compliance whose only responsibility will be to design legally compliant procedures and policies or engage an SME who is already trained.
If you choose to engage a subject matter expert in data compliance, you can be confident that your organization will always adhere to applicable rules and regulations.
Be Prepared: Have A Response Plan For Dealing With Breaches
As we discussed while discussing data mapping, all compliance activities and strategies need appropriate documentation. You must maintain the accessibility of this material using a reliable content management system.
In addition, you might engage an employee who would be responsible for managing these documents.
Even if you comply with all data compliance regulations, your applications and system cannot be secured against cyberattacks and supply chain data security breaches to a hundred percent degree.
Consequently, any serious firm with vast data systems must have a sufficient response strategy for data breaches and educate their workers explicitly on breach response plans and techniques.
RELATED: Data Breach Plan: 5 Points businesses must consider
Be Ready To Provide Proof Of Compliance
Lastly, it is not enough for you and your workers to know that your firm is complying with data privacy regulations.
It would be sensible to be prepared to provide evidence of compliance in response to any external and internal inquiries. Ensure that this evidence is readily available and easily accessible in document and report form to any interested party.
In addition, your business must have a documented mechanism for reporting noncompliance and a strategy for escalation. You will be required to demonstrate that your organization is continuously compliant by monitoring, audits, and the application of controls.
Final Thoughts
Data privacy legislation safeguards people's personal data from being abused or mismanaged. These policies can potentially influence enterprises, particularly those operating across numerous nations or regions.
RELATED: Compliance vs. Information Security: Which Should Your Business Prioritize?
To prevent penalties or fines, it is essential to ensure that you comply with data privacy standards.
By following the advice provided above, you can assist in guaranteeing that your company complies with data privacy requirements.