Top Tips for Leading Virtual Teams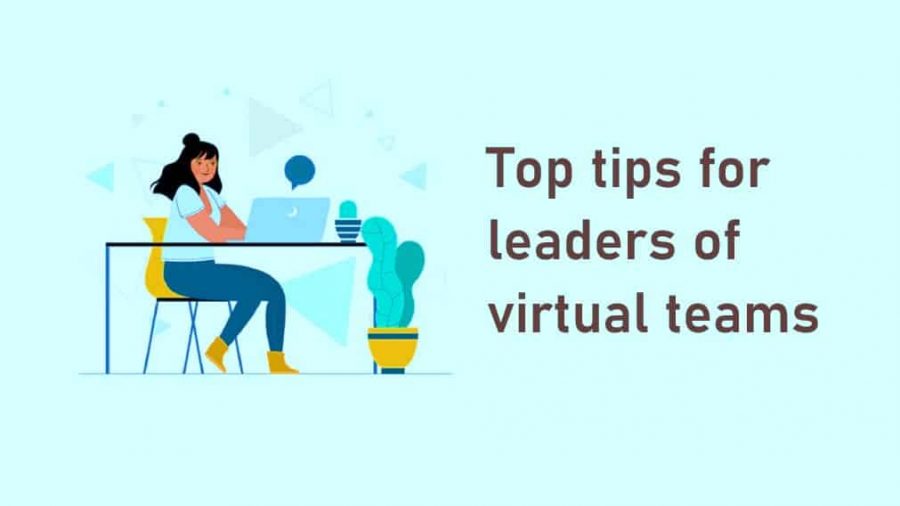 Many businesses and organizations now rely on virtual resources and teams as part of their business operations. This increasing reliance has expanded the traditional office boundary to multiple locations, sometimes spread over diverse geographical areas. This presents several challenges when managing and leading virtual teams.
Leading Virtual Teams
Virtual teams have become very popular in recent years. Virtual, or remote, resources allows small and medium companies and startups to compete globally in an ever-growing market.
Effective utilization of virtual teams empowers organizations with the freedom to work with smaller teams and clients less limited by geographical boundaries, enabling cost-savings and faster delivery.
However, managing and leading virtual teams can be challenging.  When you have multiple resources, in multiple locations, sometimes across varying timezones, issues are bound to arise.
Ten Tips for Managing and Leading Virtual Teams
Our team have put together the tips below to help manage and lead your virtual teams more effectively:
Encourage team members to maintain a routine (for work, breaks, etc.)

Schedule meetings at consistent times

Maintain regular 1:1s
Encourage staff to have a break or connect with colleagues virtually

Use Skype for Business or Microsoft Teams to help recreate the face-to-face interactions
Use Microsoft Teams to share updates

Utilize various channels for different purposes, e.g. WhatsApp if urgent

Use video calls and presentations to maintain visual engagement
Recognize that team members may be under pressure at home

Promote openness and address any concerns

Agree a way of working that suits the wider team
Make sure everyone feels equally involved in what's going on

Be attentive of those who may be quieter face-to-face

Ensure regular and consistent communications
Share what you learn with others

Encourage individual and collective comments and feedback

Implement mechanims for collating feedback
Remote working may not suit everyone, set individual and team goals, rather than adhering to working time

Be clear on what tasks and activities you expect to be completed and by when
| | |
| --- | --- |
| | Encourage the adherence to corporate values, policies and procedures, in particular, cybersecurity best practices |
Make sure that your colleagues are able to reach you if necessary

Share your work mobile number, and ensure you have access to Skype or MS Teams.

Consider making your Outlook calendar visible to your team
Make regular, informal catch-ups with your virtual team by phone or MS Teams.

Informal catch-ups will help you stay updated with your team, and increase social interaction which is known to help boost morale and productivity
Managing Virtual Teams
While collaboration tools have definitely been useful when managing and leading virtual teams, there are still some challenges to contend with, primarily, the lack of in-person interaction means the quality of communication between team members can vary greatly.
In short, managing and leading virtual teams can be challenging due to a variety of factors that inhibit face-to-face communication.  Challenges can be more extreme when you are leading an inherited virtual team.
It is crucial that you put in place robust structures and protocols to manage communication and coordinate work, as the lack of these will have a negative impact on team performance.
You can use the aforementioned ten tips to leading virtual teams as a checklist to determine and prioritize what you need to do to ensure you are leading your virtual team effectively.