E-commerce Supply Chain: 5 Strategies for improving your Ecommerce sales and distribution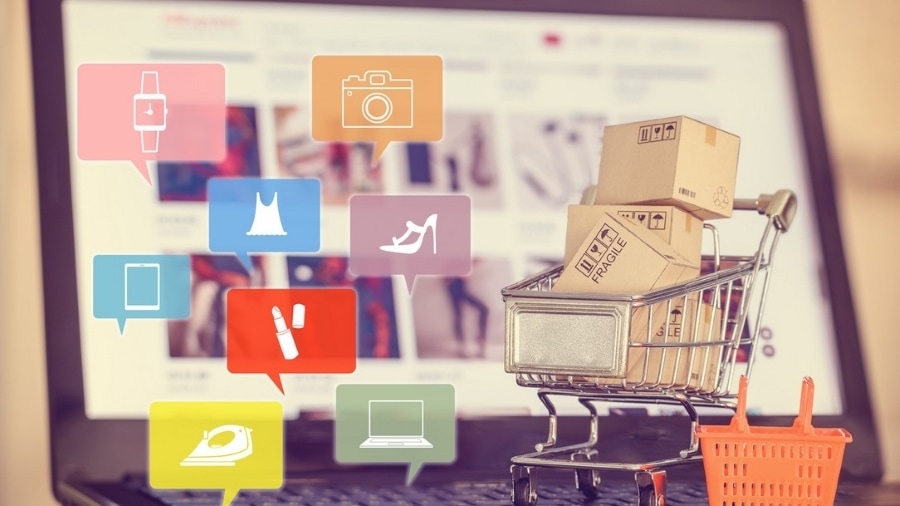 Starting an ecommerce business isn't easy. There are many challenges to overcome, from establishing marketplace software to attracting customers. Inventory is one of the most challenging areas. You might also consider developing e-commerce supply chain strategies.
To be successful as an eCommerce merchant or manager, you need more than an impressive website and a vast product catalog. You need a system that allows you to get your items to your customers in record time and at the lowest possible cost, without sacrificing quality or integrity.
This is where supply chain management (SCM) for eCommerce comes in.
Due to the massive migration of brick-and-mortar businesses and manufacturers online, the eCommerce scene has become highly competitive. To succeed, you must match the ever-changing expectations of your clients while remaining profitable.
What is an eCommerce Supply Chain?
The management of the information, resources, and cash between the many entities and stages, from the supply of raw materials to the delivery of finished products to the buyer, makes up eCommerce supply chain management.
The supply chain comprises suppliers, producers, vendors, warehouses, logistics and transportation businesses, distribution and fulfillment centers, and the ultimate consumer. Each organization manages a particular link in the supply chain and contributes to your overall success or failure in achieving your consumers' expectations.
How then do you manage supply chain operations in the eCommerce sector?
5 Strategies for improving your E-commerce supply chain
By integrating effective strategies into their supply chains, companies can mitigate shipping delays and inefficiencies to provide better service
RELATED: Ensure Business Continuity by reducing Supply Chain Risks
Due to technological advances, digital systems can upgrade supply chain practices. However, businesses must highlight their strategic goals before deciding on a provider and system to get the most out of digital transformation.
Your Inbound Supply Chain: Get involved
Both omnichannel retailers and pure ecommerce companies can benefit from an efficient inbound supply chain. This efficiency is primarily achieved by ensuring all inbound materials arrive on time.
Analyzing your inbound supply chain to find any issues. A marketplace software can significantly address this issue.
Such an approach will allow you to develop strategies to improve your procedures. You must first identify the vendor that is causing delays and cost problems. Here are several ways to improve your supply chain:
Figure out what problems are happening now and how much it costs to fix receipts that don't meet standards in both the fulfillment center and the back office.
Figure out which vendors cause most of the problems with costs and delays.
Use EDI to make the computer systems between your company and your vendors work better.
Implement vendor compliance programs.
Figure out which incoming and outgoing tasks, like ticketing and final inspection, can be done more quickly and for less money upstream in the Supply Chain.
Figure out how the receiving dock and truck yard traffic can be cut down or stopped.
To ensure transparency, your company and vendors should implement a reliable computer system. You should keep track of all inbound activities, such as ticketing, to ensure that you are fully informed about the system.
We aim to provide better insight into inventory needed to meet client requirements through inventory forecasting.
Implementing vendor compliance programs
Organizations must implement a vendor compliance program to examine and monitor their vendors' compliance. Risks associated with a company's connections with its vendors (such as security incidents or data breaches) can bring the firm both reputational and financial damage.
With an effective vendor compliance program, firms can recognize, mitigate, and manage the risks associated with doing business with suppliers much more effectively. Vendor compliance is a crucial component of a contractor management system, which is part of your entire supplier management system.
These changes will give your company a competitive advantage and smooth operation.
Increase the Warehouse Capacity
A second strategy for supply chain management is to increase your warehouse capacity. This can have a significant impact on your supply chain's efficiency. Many business owners consider moving to a larger warehouse when they are looking to increase their warehouse capacity. This is often not the best option.
Your layout is the first thing you can do to increase your warehouse capacity. This will make your distribution center more spacious. You might also consider removing products that are not in use or damaged. You can also consider moving to another warehouse if you've tried all this. This should not be your last resort.
Accuracy in Operation Improvement
This can be achieved by using barcode technology. This will allow you to improve operation accuracy and keep track of all activity within your warehouse. This technology can also produce long-term benefits for your business.
This technology will improve paperwork accuracy and speed up the process. Implementing barcode technology will pay both immediate and long-term dividends.
Delivery time is essential in determining your ecommerce business's viability. You can increase delivery time by reviewing your multi-distribution channel.
This will allow you to create a better strategy to deliver on time. It may be worth considering hiring more staff or using additional facilities. This will help improve your supply chain and increase customer satisfaction. It will also reduce delivery times. You may also be interested in ways to lower shipping costs.
Increase your order numbers and pay attention to labor management
Ecommerce fulfillment centers mostly rely on manual labor. You can reduce your operational costs by managing labor. Consider how labor changes can lower costs per unit, order, and other operating expenses.
Your organization's productivity will be improved by managing labor efficiently. You may also benefit from increasing your order volume.
This approach will help increase the value of your ecommerce store. This is critical to creating a positive user experience. Improved procedures can help increase orders. This will depend on how big your distribution center is.
E-commerce Supply Chain: Keep up with technology trends
Cloud computing, data modeling, and analytics enable increased coordination among your e-commerce supply chain partners. IT solution developers are working to improve their systems. They want to add order tracking, alerts for supply disruptions, increase interaction with partners, and increase transparency in supply chains.
This can all be accomplished by cooperating with partners who are open to sharing data. The support of an advanced system, which will process data and find patterns, can also help decision-making.