Big Data Use Case: How Amazon uses Big Data to drive eCommerce revenue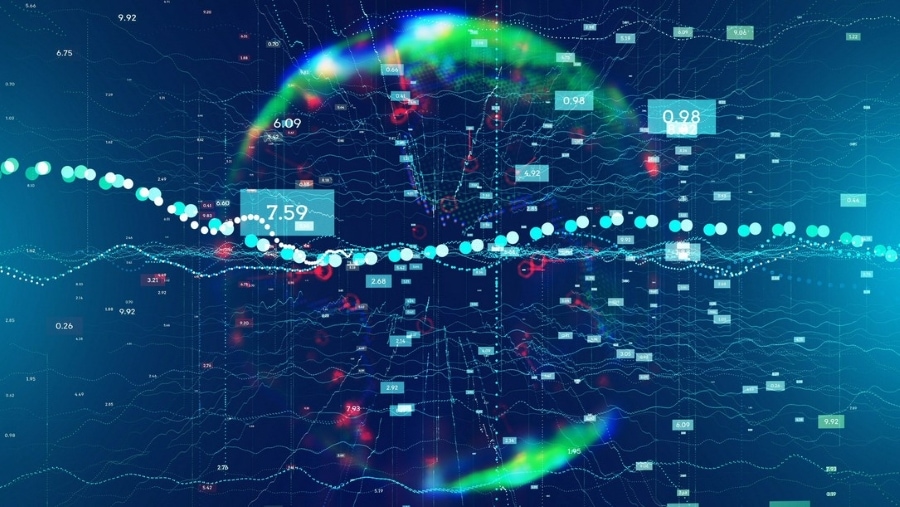 Amazon is no stranger to big data. In this big data use case, we'll look at how Amazon is leveraging data analytic technologies to improve products and services and drive overall revenue.
Big data has changed how we interact with the world and continue strengthening its hold on businesses worldwide. New data sets can be mined, managed, and analyzed using a combination of technologies.
These applications leverage the fallacy-prone human brain with computers. If you can think of applications for machine learning to predict things, optimize systems/processes, or automatically sequence tasks – this is relevant to big data.
Amazon's algorithm is another secret to its success. The online shop has not only made it possible to order products with just one mouse click, but it also uses personalization data combined with big data to achieve excellent conversion rates.
Amazon and Big data
The fascinating world of Big Data can help you gain a competitive edge over your competitors. The data collected by networks of sensors, smart meters, and other means can provide insights into customer spending behavior and help retailers better target their services and products.
RELATED: Big Data Basics: Understanding Big Data
Machine Learning (a type of artificial intelligence) processes data through a learning algorithm to spot trends and patterns while continually refining the algorithms.
Amazon is one of the world's largest businesses, estimated to have over 310 million active customers worldwide. They recently accomplished transactions that reached a value of $90 billion. This shows the popularity of online shopping on different continents. They provide services like payments, shipping, and new ideas for their customers.
Amazon is a giant – it has its own clouds. Amazon Web Services (AWS) offers individuals, companies, and governments cloud computing platforms. Amazon became interested in cloud computing after its Amazon Web Services was launched in 2003.
Amazon Web Services has expanded its business lines since then. Amazon hired some brilliant minds in the field of analytics and predictive modeling to aid in further data mining of Amazon's massive volume of data that it has accumulated. Amazon innovates by introducing new products and strategies based on customer experience and feedback.
Amazon's Big Data Strategy
Big Data has assisted Amazon in ascending to the top of the e-commerce heap.
Amazon uses an anticipatory delivery model that predicts the products most likely to be purchased by its customers based on vast amounts of data.
This leads to Amazon assessing your purchase pattern and shipping things to your closest warehouse, which you may use in the future.
Amazon stores and processes as much customer and product information as possible – collecting specific information on every customer who visits its website. It also monitors the products a customer views, their shipping address, and whether or not they post reviews.
Amazon optimizes the prices on its websites by considering other factors, such as user activity, order history, rival prices, product availability, etc., providing discounts on popular items and earning a profit on less popular things using this strategy. This is how Amazon utilizes big data in its business operations.
Data science has established its preeminent place in industries and contributed to industries' growth and improvement.
RELATED: How Artificial Intelligence Is Used for Data Analytics
Amazon collection of Data and its use
Ever wonder how Amazon knows what you want before you even order it? The answer is mathematics, but you know that.
You may not know that the company has been running a data-gathering program for almost 15 years now that reaches back to the site's earliest days.
In the quest to make every single interaction between buyers and sellers as efficient as possible, getting down to the most minute levels of detail has been essential, with data collection coming from a variety of sources – from sellers themselves and customers with apps on their phones – giving Amazon insights into every step along the way.
Voice recording by Alexa
Alexa is a speech interaction service developed by Amazon.com. It uses a cloud-based service to create voice-controlled smart devices. Through voice commands, Alexa can respond to queries, play music, read the news, and manage smart home devices such as lights and appliances.
Users may subscribe to an Alexa Voice Service (AVS) or use AWS Lambda to embed the system into other hardware and software.
You can spend all day with your microphone, smartphone, or barcode scanner recording every interaction, receipt, and voice note. But you don't have to with tools like Amazon Echo.
With its always-on Alexa Voice Service, say what you need to add to your shopping list when you need it. It's fast and straightforward.
Single click order
There is a big competition between companies using big data. Using big data, Amazon realized that customers might prefer alternative vendors if they experience a delay in their orders. So, Amazon has created Single click ordering.
You need to mention the address and payment method by this method. Every customer is given a time of 30 minutes to decide whether to place the order or not. After that, it is automatically determined.
Persuade Customers
Persuasive technology is a new area at Amazon. It's an intersection of AI, UX, and the business goal of getting customers to take action at any point in the shopping journey.
One of the most significant ways Amazon utilizes data is through its recommendation engine. When a client searches for a specific item, Amazon can better anticipate other items the buyer may be interested in.
Consequently, Amazon can expedite the process of convincing a buyer to purchase the product. It is estimated that its personalized recommendation system accounts for 35 percent of the company's annual sales.
The Amazon Assistant helps you discover new and exciting products, browse best sellers, and shop by department—there's no place on the web with a better selection of stuff. Plus, it automatically notifies you when price drops or items you've been watching get marked down, so customers get the best deal possible.
Price dropping
Amazon constantly changes the price of its products by using Big data trends. On many competitor sites, the product's price remains the same.
But Amazon has created another way to attract customers by constantly changing the price of the products. Amazon continually updates prices to deliver you the best deals.
Customers now check the site constantly that the price of the product they want can be low at any time, and they can buy it easily.
Shipping optimization
Shipping optimization by Amazon allows you to choose your preferred carrier, service options, and expected delivery time for millions of items on Amazon.com. With Shipping optimization by Amazon, you can end surprises like unexpected carrier selection, unnecessary service fees, or delays that can happen with even standard shipping.
Today, Amazon offers customers the choice to pick up their packages at over 400 U.S. locations. Whether you need one-day delivery or same-day pickup in select metro areas, Prime members can choose how fast they want to get their goods in an easy-to-use mobile app.
RELATED: Amazon Supply Chain: Understanding how Amazon's supply chain works
Using shipping partners makes this selection possible, allowing Amazon to offer the most comprehensive selection in the industry and provide customers with multiple options for picking up their orders.
Big Data Use Case: The Key Points
To better serve the customer, Amazon has adopted a technology that allows them to receive information from shoppers' web browsing habits and use it to improve existing products and introduce new ones.
Amazon is only one example of a corporation that uses big data. Airbnb is another industry leader that employs big data in its operations; you can also review their case study. Below are four ways big data plays a significant role in every organization.
1. Helps you understand the market condition: Big Data assists you in comprehending market circumstances, trends, and wants, as well as your competitors, through data analysis.
It helps you to research customer interests and behaviors so that you may adjust your products and services to their requirements.
2. It helps you increase customer satisfaction: Using big data analytics, you may determine the demographics of your target audience, the products and services they want, and much more.
This information enables you to design business plans and strategies with the needs and demands of customers in mind. Customer satisfaction will grow immediately if your business strategy is based on consumer requirements.
3. Increase sales: Once you thoroughly understand the market environment and client needs, you can develop products, services, and marketing tactics accordingly. This helps you dramatically enhance your sales.
4. Optimize costs: By analyzing the data acquired from client databases, services, and internet resources, you may determine what prices benefit customers, how cost increases or decreases will impact your business, etc.
You can determine the optimal price for your items and services, which will benefit your customers and your company.
Businesses need to adapt to the ever-changing needs of their customers. Within this dynamic online marketplace, competitive advantage is often gained by those players who can adapt to market changes faster than others. Big data analytics provides that advantage.
RELATED: Top 5 Big Data Privacy Issues Businesses Must Consider
However, the sheer volume of data generated at all levels — from individual consumer click streams to the aggregate public opinions of millions of individuals — provides a considerable barrier to companies that would like to customize their offerings or efficiently interact with customers.