How to become Tech Savvy: 5 ways you can Improve your Tech Savvy Skills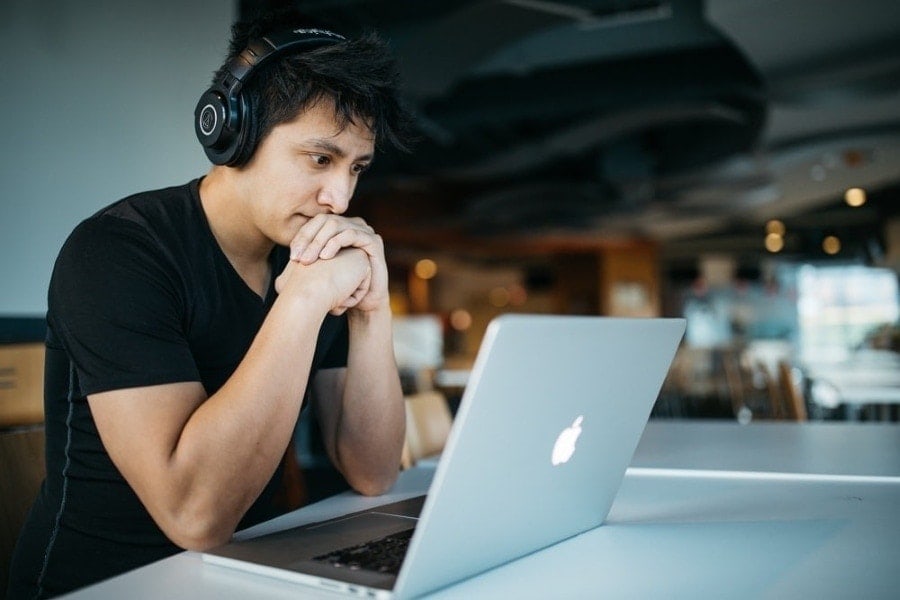 It is important to be technologically savvy in today's modern world. Being tech savvy and Understanding how to use technology effectively is critical for performance and significant personal growth.
If you are not tech savvy, don't worry, for those that are determined, learning these skills in a matter of months can be straightforward. It may take some time, but it will be worthwhile in the end.
Below, we look at the biggest advantages of being tech-savvy, as well as the opportunities to enhance these benefits.
What does Tech Savvy mean?
Let's start with a proper definition of "tech savvy." According to many dictionaries, a tech-savvy person is well educated of new technologies and uses his/her expertise to take advantage of existing technology. In other words, you're tech savvy if you know how to use a PC, a mobile device, and maybe some apps and equipment.
Being a tech savvy person has many advantages in today's society. It is essential to be able to leverage the technologies that any new industry and organisation employs. You will miss out on certain prospects and work work openings if you do not have it.
Related: Technology skills every small business owner must have
The Benefits of being Tech Savvy
The more expertise you have, the more likely you are to be seen as a successful investment for some kind of organisation or enterprise. Aside from that, you'll be honing your personal skills and becoming a stronger practitioner. To be frank, you must recognise that our culture and marketplace are the ones who set the rules.
If you adapt or you will be severely disadvantaged. And it's not just about getting a job; it's about competing with people who are smarter than you because of these qualifications.
Here are a few advantages of being a tech savvy professional:
Inventiveness – The aim of technology is to make people's lives easier. You can find several ways to cope with future challenges and difficulties by taking advantage of all of the interactive resources that are available for free or for purchase.
Be Seen in a Different Way – People pass judgement on a variety of things. If they discover that you are unable to use a cell phone or simple apps, you will be placed below your peers or people you meet and interact with on a professional level. Make certain that this does not occur!
Save a Time and Effort – Automation has taken over the world. Using all of the special equipment and apps would make your life a lot easier. You will automate time-consuming and basic tasks and never waste time on trivial matters again.
5 Strategies to help you develop your skills and become Tech-Savvy
It's never too late to acquire technical skills, and in an ever digital world, some would say being technically savvy is crucial.
Here we provide 5  fantastic ways boost your technical skill set:
1. Technical Books
The best way to learn new information is by reading a professional book. Thousands of books are available online and in bookstores. Choose the choice that best meets your requirements.
Choosing a technical book is simple because you can easily access feedback and comments for each particular product that you purchase. Amazon is the best place to buy technical books; you can order them in paperback or read them online using the Kindle option.
2. Online How-To Videos
If you search hard enough, almost any kind of video tutorial can be found. YouTube is a good starting point to get great tutorials for free. If you're seeking information on a particular subject, simply enter some important keywords and add "how-to" at the end of your search.
You can also purchase professionally produced videos from Udemy, which has a large selection of instructional multimedia materials.
A good way to digest this information is during your commute.
3. Volunteer to obtain tech knowledge

Volunteering is another choice that will help you acquire professional tech skills. Depending on the type of volunteering campaign you participate in, you can meet a lot of tech savvy professionals. Of course, this will only happen if you choose a particular tech orientated organization.
Speak with those you feel will assist you in developing the requisite skills, and promise to return the favour as soon as possible.
4. Join Tech-Savvy Social Media Pages and Email Newsletters
Here's a good way to stay up to date with the latest news and facts about the subjects you want to master. The first step is to search for websites that can provide you with relevant information. Then, sign up for their e-mail newsletter, and you will normally receive scheduled e-mails with useful information.
Examine their social media accounts. Do they have a profile on Facebook, Twitter, or LinkedIn? If so, follow them and see what they write every day.
5. Practice, practice, practice
The secret to success is repetition. A lot of experience is worthless if it is not put to use. Being a tech-savvy individual is more about your skills, not just the knowledge you possess.
As soon as you learn something, put it to the test before you see some positive results. I'm telling you, being tech-savvy isn't difficult… You simply need to gather the requisite momentum to get started.
Keep Learning
With the constant surge of technology breakthroughs, the learning curve will never disappear. When you think about it, though, that's pretty exciting. There's always something new to learn and apply that can make your business, career or personal life that much sweeter.
Hoopefully, this article has helped you understand the value of technical skills in today's digital society, inspiring you to begin implementing some of the strategies listed above.
You will fill in the gaps, learn what you need to learn, and then start reaping the benefits of your technological abilities. Never stop learning, and strive to improve every day. Remember that the market is constantly changing, and you must adapt in order to be truly competitive.