How Small Businesses can leverage Artificial Intelligence for success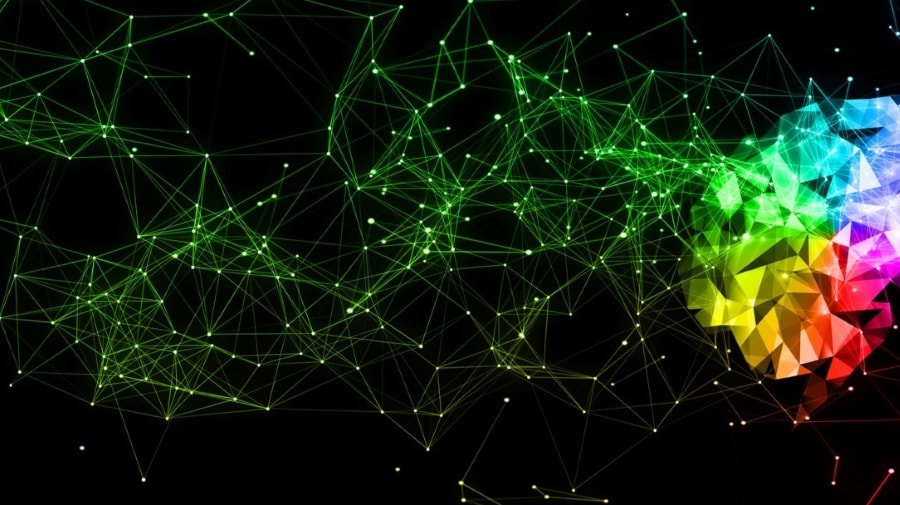 As the world is getting digital day by day, businesses are getting more inclined towards automating everything. Hence, Artificial Intelligence is also creating waves around the business community. People tend to automate their systems instead of doing things manually, resulting in fewer errors, significant efficiencies, and profits.
Artificial Intelligence is now more affordable and accessible than it has ever been. Small businesses may directly profit from automation without the cost or obligation of traditional solutions, thanks to a slew of new Artificial Intelligence products.
What is Artificial Intelligence?
Artificial Intelligence is concerned with developing intelligent computers capable of doing tasks that would ordinarily need human intelligence. Alongside that, it refers to the intelligence displayed by machines while capable of rational and humane thinking and actions.
Artificial Intelligence isn't a carbon copy of human intelligence, but it can be used to read the language, complete tasks, and make predictions. Artificial Intelligence is capable of intelligently doing tasks without being explicitly told. While the software is incapable of thinking, it can be taught to solve problems in ways that resemble perception, reasoning, and learning.
How Artificial Intelligence Can Benefit Small Businesses
Small businesses have an unrivaled chance to become more productive, profitable, and effective if they use Artificial Intelligence.
Historically, the expense of execution was a substantial obstacle for small businesses wanting to use artificial intelligence as part of their operations. Consequently, AI was considered mainly suited to larger companies with the resources to recruit machine learning experts and overhaul IT infrastructures.
RELATED: Examples of artificial intelligence in use by business
However, AI-based technology has now become more cost-effective and accessible, allowing small businesses to profit from artificial intelligence solutions without the cost or obligation of traditional solutions.
1. Get and Stay Ahead of the Competition by leveraging your Business Data
Customer Relationship Management platforms are integral to every business, no matter what size. These platforms enable businesses to keep track of every interaction they have with their clients and customers. If you keep track of every detail regarding your customers, you wouldn't have to spare time flipping through conversations that your clients must have had with the salesperson, live chats, or customer services.
The insights about your clients assist you in coaching sales reps, helping service agents, and similarly pointing marketers in the correct directions. At the same time, it gives you new strategies and ways to look at the data you already possess.
RELATED: How Big Data and AI can deliver results
If your business has been collecting data from every interaction with your customers, then using Artificial Intelligence allows you to take effective steps to get you significant revenue by putting you ahead of your competitors.
2. Using ChatBots to resolve queries
Chatbots are the most basic ways in which Artificial Intelligence can be used to help your small business by putting in minimal effort. It doesn't matter what social platform you want; you can now handily launch a chatbot using minimal programming skills.
Chatbots have introduced numerous differences that make them the most appropriate solution in the customer service industry. Chatbots powered by AI can perform various manual activities, engage with potential consumers, and assist many clients. It also aids in determining actual client demands, identifying complex issues, and initiating proactive conversations with customers.
Time off, business regulations, healthcare, standard operating procedures, and other issues come up frequently, but they aren't usually the ones you want your HR team to address.
RELATED: How Chatbots can benefit your business
Fortunately, new HR chatbot solutions are constantly being developed to aid you in answering common questions and ensuring that your employees are focused on the most critical tasks. It may be time to seek the services of Artificial Intelligence chatbots if you spend a lot of time caring for your employees.
3. Enhancing the Effectiveness of Marketing Techniques and Client Relationships
If you're not obtaining any sales or clients after selling your goods, you might want to reconsider your marketing techniques. Your buyers may not even know that you exist if you don't market your product effectively. If you don't advertise it correctly, your purchasers won't have the correct viewpoint.
Artificial Intelligence can help with the problem of obscurity by automatically selecting marketing tactics. It can recognize the patterns of behavior that brought users to your page and encourage them to buy something.
RELATED: 5 Benefits of Artificial Intelligence in Customer Service
Then it's just a case of scaling and repeating the procedure. Using AI may reduce errors, increase efficiency, and eventually increase revenues for your company, which any company should strive towards.
4. Improving Cybersecurity
Today, cybersecurity is of vital importance to businesses and organizations of all sizes. Companies can no longer afford to put security last on their priority list.
If you're hacked, your company's or customers' information could end up in the wrong hands. Use AI to automate your security procedures and scan your system regularly to detect potential threats.
RELATED: Using AI for Smarter Cybersecurity
Artificial Intelligence is the Future
Artificial Intelligence reduces manual labor while increasing productivity in humans. Therefore, Artificial Intelligence (AI) and machine learning have become essential for small firms. Humans, for example, take a long time to finish tasks like product labeling. On the other hand, artificially intelligent tools can achieve it with minimal effort and in a short amount of time.
The activity of the subscriber typically triggers automated emails. The Artificial Intelligence algorithm behind these triggers deduces what type of email should be sent to deliver a reasonable response to subscribers while analyzing their language.
Artificial Intelligence is well-known for its marketing benefits. Artificial Intelligence-based tools can also support determining the marketing budget by swirling through all of the data while producing specific insights. Another use of AI that helps small businesses by giving them an advantage over competitors is that it assists in tracking competitors' activities to design marketing measures.
Artificial Intelligence is a new entity that has started entering the workplace. But it already demonstrates how valuable and promising this tool is as it improves every aspect of daily business processes and saves money.