10 Digital Asset Management Best Practices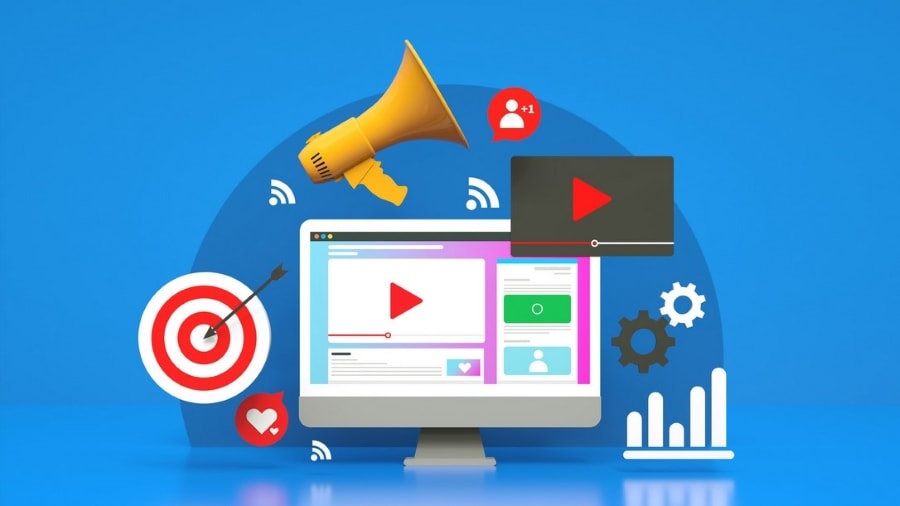 As businesses undergo digital transformation, they rely more and more on digital assets, including images, videos, documents, and online marketing content. The amount of data they need to handle also increases as they grow and can often become difficult to manage. This is where digital asset management best practices prove to be useful.
A digital asset management software helps store, organize and distribute digital content. A DAM solution works by storing and organizing data in a central repository to improve efficiency and accessibility. It allows users to quickly search and access what they need and share and edit content easily.
While deciding to adopt a digital asset management system for the company is a great decision, implementing it can take a considerable amount of time and effort. To ensure successful deployment and positive returns, it is important to plan the implementation properly. In this post, let us discuss some best practices that should help you maximize the benefits of digital asset management for your business.
What is Digital Asset Management?
Digital asset management (DAM) solutions enable organizations to store, organize, discover, retrieve, and distribute their complete library of digital assets from a single location, referred to as a "single source of truth." A unified DAM system, which is quick to implement and simple to use, grants peers, employees, clients, contractors, and other important stakeholders controlled access to their entire digital content library—including photographs, photos, creative files, video, and audio, presentations, and documents.
RELATED: Digital Asset Management (DAM) for Businesses
Most digital asset management solutions now include add-on modules such as brand guidelines and project workflow management tools to increase efficiency across the whole digital content lifecycle.
Here are some of the advantages of DAM systems:
Advantages of Digital Asset Management
Digital asset management systems exist in various shapes and sizes, depending on the organization's objectives and specific use cases. A major retail organization may utilize a DAM system primarily to manage e-commerce product photography.
In contrast, a global charitable organization may use a DAM system primarily to store and share current papers within its internal teams.
Centralization
A company's storage system can be challenging to navigate for file retrieval, particularly if files are isolated. A digital asset management solution ensures that everybody can access data through a central repository.
This minimizes the chances of not finding the required information on time. Centralization not only creates a sense of harmony between departments but also maintains brand consistency.
Usability
One of the first requirements for a smooth business workflow is easy accessibility to data, including the capability to edit and share digital assets. It also helps to track data, so you always know about the latest version of a file.
With a digital asset management system, there is no need to browse through the files to find what you need, and you can share files directly without having to use email.
Metadata
Tagging helps find assets quickly and easily. A digital asset management software generally stores information associated with each asset, including keywords, technical specs, and copyright information. It gives you easy access to metadata and allows modifying it.
Security
A DAM software uses encryption protocols to secure digital data when storing them and sending them through various channels.
It also employs several other techniques for securing your digital assets, including content backups, multi-factor authentication, and watermarks. Controlled access also helps stay updated on who uses a file and when.
Efficiency
A vital benefit provided by DAM systems is improved efficiency for the business. It enables faster processing with the ability to distribute content across channels. This allows you to deploy the product faster to the market and saves significant time and resources, which you can put into other important tasks.
Storage
A company's digital assets often include large files in various formats, which could take up a lot of space. Hard drives and other traditional storage solutions could fail to handle such big data sizes, making the system slow and unreliable.
A digital asset management solution ensures you have sufficient, secure storage to eliminate redundancy, save server space and never lose track of any data.
Top 10 Digital Asset Management Best Practices
Effective digital asset management necessitates the organization and governance of every digital file contained inside a company's media ecosystem. Your digital asset collection will grow as your business and content requirements expand.
Everybody may relate to spending an excessive amount of time searching for a single file. This is true for the majority of businesses that do not have a DAM solution.
Audit the assets
Your digital asset management implementation should start with an internal audit that helps identify the types of assets the system should manage. It is important to identify what assets you have, what they are used for, and how they should be managed.
An audit is a crucial step in defining your DAM objectives when determining which solution works the best for you.
If, for example, your assets include multimedia files like images and videos that you need to distribute across channels, software with built-in approval and distribution features is a great choice.
Auditing the assets will also assist you in understanding the significance of your digital assets in your everyday operations. You can use the information to create an inventory of assets, leaving behind unwanted files when migrating to a new system.
Define your goals
Before implementing a DAM system, you should first identify your goals and objectives. A strategy or tool adopted without a clear strategy is less likely to succeed. Assess your organizational needs, including workflow processes and system requirements.
Also, take a look at your present file management practices, and the challenges faced. This helps you have a clear idea of your business goals and pick the right solution.
Build a team
You should appoint a team that helps verify the DAM needs and analyze available options. The team involves people from the marketing and technical departments, and they are responsible for supervising the adoption and implementation of digital asset management policies.
You should also appoint an administrator who can lead the team and manage projects.
Create workflows around the DAM platform
One way to leverage the benefits of a DAM system is to identify workflows associated with the content. You can do this by interviewing employees involved in these tasks, understanding their needs, and finding out automation opportunities.
Using the solution's collaboration tools, you can to ensure real-time communication about assets while being created, edited, and used.
Leverage DAM analytics
Digital management software which includes analytics delivers a lot of valuable information. A DAM not just simplifies finding required assets whenever you need them, it also tells you when an asset was utilized, by whom, and for what purpose.
Make sure your content creators leverage this capability to gain insight from engagement metrics. When producing new content, the teams should turn to analytics to find what content is used frequently and quickly look at the existing assets to pinpoint gaps and requirements.
For example, if an asset is used less, analytics can help find out the reason so that you can work on modifying it.
RELATED: Using Data Analytics to underpin Business Decision-Making
Use standard naming conventions
Naming conventions are extremely useful for the proper organization of content in a digital asset management system. A consistent naming convention makes it easy to look for the required content.
Train your teams on these standards and make sure all the files are uploaded with the same file name structure.
Also, develop a consistent and clear protocol to categorize digital assets and implement clear structures for metadata to enhance search results. When everybody uses a standard process for tagging and classifying assets, the business has all its valuable information readily accessible.
For instance, if a company always uses the date of a photo as part of the file name, it becomes easy to search for photos taken on a particular date.
Some other ideas like including a specific type of metadata, using the name of the campaign in the file name, and using keywords and tags would produce a highly searchable and organized database of digital content.
Avoid copyright issues
Administrators should take the necessary steps to avoid any copyright infringement. Use access control functionality to ensure your assets are not used for unauthorized purposes.
For example, if you use stock photos for a campaign, you can consider restricting access to employees who need them. Doing this reduces the odds that the pictures will be misused, saving you from any trouble associated with copyright infringement.
If you are buying content on a license, you can set up your DAM system to alert the concerned team upon its expiration so they can renew the license on time or switch to other assets.
Improve security with roles and permissions
If your digital assets are used across departments and roles, you can add a layer of security with the help of access control and permissions.
It also helps you make your system easy to use. For example, it is easy to limit access to assets to a team working on the campaign. It is also possible to prevent users from accessing assets that are not yet approved for distribution.
A digital asset management system with versioning functionality includes a check-in and check-out facility to make sure everybody uses the latest version of any asset.
Automate workflows to save time
Automation saves a lot of time and replaces tedious manual tasks. A digital asset management system allows automating most tasks, including tagging, file format conversion, and more, to save time. It also lets you distribute content automatically across multiple channels.
You can also create real-time automated workflows around a DAM system. For example, if you need to apply a set of effects to many images, you may need to do the whole process again when the website's design changes.
Automating such a process can save a lot of time. You can program the digital asset management software to apply the transformation automatically and avoid manual tasks. If you deliver assets right from the system, you can make necessary changes in one place, and the system can automatically apply the change to all the web pages.
Deliver assets from DAM
A digital asset management system can be easily configured to generate URLs to embed into an email, webpages, and other places.
This type of practice not only saves time but enables you to control your assets centrally, update them in a single place and make changes to apps and websites automatically.
You can get rid of the traditional workflow where teams finalize the content, after which the asset should be downloaded and uploaded to a delivery system.
Final Thoughts
A digital asset management system is crucial for storing, organizing, and retrieving files. The right DAM solution helps streamline workflows and use your digital assets to their best.
However, following the best practices for digital asset management gives you better control over your business resources. Before choosing DAM software, a business should establish a clear strategy for digital asset management to maximize the system's benefits.