WAN Optimization: Understanding WAN Optimization & How it can Benefit your Business?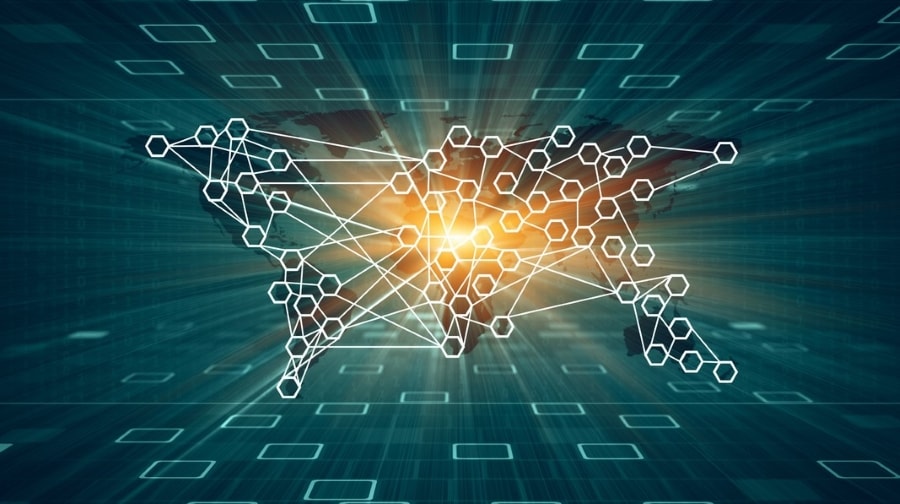 WAN Optimization: In recent years, small to medium-sized businesses have identified the need to optimize their WANs to keep up with the latest trends in the marketplace. The increasing popularity of mobile devices and cloud-based applications means businesses must support services while keeping costs down.
After the pandemic, small businesses are expected to meet the network demands of hybrid and remote initiatives, which makes WAN optimization more critical.
Let us try to understand what WAN Optimization is and the benefits it can deliver to businesses.
What is WAN Optimization?
Wide Area Networks are networks used by businesses to transfer information to and from clients, offices, or providers. They are a collection of smaller networks located across geographic distances. WAN optimization refers to solutions, techniques, and processes used to improve the performance of wide-area networks.
Poor network conditions like bandwidth limitations, jitter, packet loss, and latency often result in degraded WAN performance.
As businesses increasingly rely on cloud and network-based processes today, WAN optimization has become a requirement.
WAN Optimization Techniques
Let us take a look at the common techniques implemented by WAN optimization solutions.
Caching
This optimization technique focuses on storing frequently used data in an accessible location like a proxy or host.
Whenever the data is needed, it doesn't have to travel long from its origin and hence reduces the volume of data traversing the network. Caching also shortens the distance traveled by data to save time.
Deduplication
This technique involves preventing repetitive data transfers. Deduplication intercepts data and uses specialized algorithms to analyze it. Duplicate data is removed, and the remaining continues to traverse the network.
The method allows for reducing the amount of data traversing the WAN to free up bandwidth for other data.
Compression
This technique implements compression methods just like .rar, zip, and other file compression techniques.
The goal is to minimize the size of data to free up bandwidth on the WAN.
Traffic Shaping
With the use of this technique, admins can identify the priority applications in the network.
For example, they can prioritize accessing business-critical apps and VoIP over others, which means processes like backup don't get the same priority at this time.
Traffic shaping does not free up bandwidth but instead allows prioritizing the most important processes.
How does WAN Optimization Benefits Businesses?
While the cost of bandwidth has dropped in the last few years, the increasing use of cloud-based applications, mobile phone apps, and internet-based communication channels puts the pressure of bandwidth limitation on small businesses.
Moreover, wide area networks are also susceptible to many problems like latency and packet loss inherent in such settings. Implementation of WAN optimization helps businesses address most of these issues.
Let us talk about a few primary benefits SMBs gain through WAN optimization.
Better Productivity
Today, so many business processes compete for bandwidth which means a small business network can reach its peak capacity in a short time. In this scenario, users are likely to face connection problems slowing down processes and disrupting work-related tasks.
WAN optimization is useful in preventing these issues. It also facilitates an environment where employees can work with maximum productivity.
Cost Saving
WAN performance can certainly be improved through bandwidth increase. However, as every increase you make incurs an additional cost, you can't keep doing this. WAN optimization reduces the requirement to buy extra bandwidth.
This is not the only cost benefit associated with WAN optimization; it also enables businesses to pursue cloud-based practices to save more by cutting down the upfront costs associated with IT infrastructure.
RELATED: Understanding Network Automation: Benefits and Best Practices
Enhanced User Experience
Whether it is for customers or employees, a poor network can harm user experience to a great extent. When your wide area network is not optimal, pages can load slowly, and applications can respond sluggishly.
Form submissions may often keep timing out, and videos play in low resolution. Optimizing the WAN solves most of these problems and delivers a more convenient and pleasant user experience.
Better Control over Bandwidth Usage
Network users can often indulge in unwanted activities like playing games and browsing social media, which can eat up bandwidth.
WAN optimization solutions allow managing your bandwidth efficiently and give better control over the usage.
For example, you can either block certain applications from using your bandwidth or prioritize specific processes over others. With better control over bandwidth usage, it is possible to complete tasks faster and more efficiently.
Effective Disaster Recovery Practices
The best initiatives for business continuity and disaster management generally involve offsite processes. You often resume services from a physically separated site after a disaster, but such processes can strain the wide area network of a small business.
WAN optimization allows carrying out these steps without affecting other business processes dependent on the network.
Next Steps: Best WAN Optimization Tools for Small Businesses
Rather than managing the processes individually, using a WAN optimization solution is a more efficient approach as it allows their execution automatically.
WAN optimization is a powerful technology that helps organizations improve their network efficiency while lowering costs and boosting performance.
It can also help small businesses willing to enhance their sustainability efforts by consolidating data centers and servers and cutting down energy consumption and bills.
WAN optimization is certainly a worthy investment that delivers impressive benefits any business owner would appreciate.
Here are the best WAN optimization tools available today for small businesses.
Riverbed Steelhead: It is a standalone WAN optimization solution that offers you a hardware appliance and a virtual solution. The tool works by combining its proprietary algorithms with common optimization techniques and even facilitates performance monitoring and management.
For more information visit https://www.riverbed.com
Cato SASE Cloud: WAN optimization is one of the features of Cato SASE Cloud. It is a platform that performs optimization in a cloud environment instead of relying on appliances. Moreover, it is delivered as a service, which means you can use it for a subscription-based price.
Read more at https://www.catonetworks.com/cato-sase-cloud/
Aryaka: This solution works by combining security technologies with network services which are continuously monitored by global operations centers. Network access points of this tool support zero-touch deployment, which means you don't need any configuration to deploy them.
Visit https://www.aryaka.com for more information