Understanding Network Automation: Benefits and Best Practices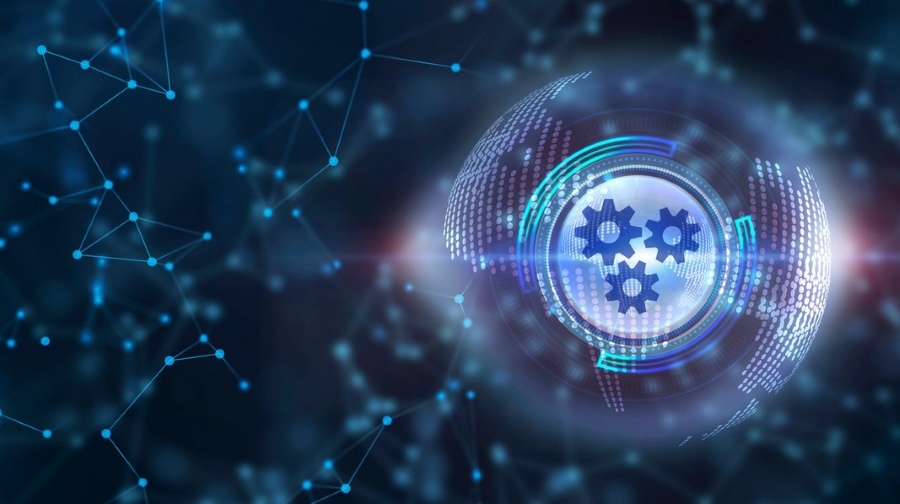 Businesses worldwide are constantly looking to leverage technology to improve everyday operations. As companies get more users and use cases, enterprise networking becomes more complicated and hinders growth. The solution is network automation; it allows automating the manual, cumbersome tasks in networking while standardizing network structure.
Below, we explore the benefits of network automation and its significance for businesses, and also look at some of the prevailing industry best practices in this area.
What is Network Automation?
Network automation is a process of automating device management, configuration, deployment, testing, and operation within a network.
Using software to manage and control everyday network functions and automate repetitive tasks improves network visibility and efficiency. As enterprise networks become increasingly complex, automation tools are getting more popular.
The most important things network automation tools can do include the following:
Automate network provisioning
Provide physical and virtual networking devices
Carry out planning, designing, and implementation of network
Simplify network management
Improve network security and achieve compliance
Analyze network data to gain insights
Automate monitoring, reporting, and management of the network
Automation can be applied to any network. Hardware and software solutions allow enterprises, service providers, and data centers to use network automation to reduce human error, efficiency, and operating costs.
How does Network Automation Work?
A network can be automated in several ways, and you can automate many network components. At the basic level, network components can be automated using a command line interface to get the nodes to perform automated actions like bandwidth control, port controlling, and network filtering.
This method is, however, not scalable and limits the automation scope as it should be done on individual devices.
Today, networking infrastructures use a centralized control panel that connects networking devices. Network administrators create programmable scripts to control and manage the network using the device's graphical user interface or command-line interface.
Another way is to use external automation tools or systems.
Automation tools and services are designed to help you automate everyday networking functions. They can help you predict and analyze bandwidth usage. Automating the network also helps ease inventory management and offers real-time visibility into the network.
These tools can be used to control access points and ports remotely. You can also change configurations across the business with ease.
Why do Businesses Need Network Automation?
A significant challenge businesses face in their drive for efficiency is the difficulty in managing their enterprise network. Distributed IT resources and workloads have today resulted in highly complex configurations, making manual approaches close to impossible.
However, most network management is performed manually, which proves rigid, tedious, expensive, and error-prone.
While network outage is undoubtedly the greatest pain point, many others exist. The growth of data and devices has complicated networks to the point that they are challenging to manage and make security improvement more difficult, hinder innovation, and raise costs.
These drawbacks have naturally inspired a search for better options.
The advent of network automation has brought the desired efficiency, speed, and consistency within easy reach.
There are several benefits to realize from network automation. An understanding of the ways businesses can drive value from automating the network makes it easy to capitalize on it.
Benefits of Network Automation
Businesses in their growth phase often find managing and scaling their infrastructure difficult. However, network automation helps overcome the challenge.
This, in turn, enables you to improve overall business efficiency and productivity. Let's review some of the most important benefits of network automation.
Elimination of manual tasks: Automating the network substitutes manual tasks with predictable, repeatable processes and improves efficiency and accuracy
This improves IT productivity as the teams can focus on more critical aspects of business growth rather than taking care of redundant tasks
Standardized processes: Network automation allows you to leverage standardized templates to minimize the risks of scalability problems and network outages.
It also helps drive efficiency and streamline changes
Accelerated delivery of services: One of the most important benefits of network automation is the ability to optimize network performance, deliver essential data services faster, and roll out new applications and services quickly
Improved reliability: Automated processes reduce the workload on the IT teams and reduce human errors to improve the resilience and reliability of your business network
Faster changes: With network automation, you can quickly execute network changes that you rarely performed before as they were resource intensive, manual, and time-consuming
Analysis and resolution of problems: Network analytics can provide insight into security, performance, resource allocation, and utilization to help you solve problems faster than manual methods
Visibility into the network: Network automation gives you easy control and visibility through a centralized dashboard
You can access a variety of performance monitoring metrics to identify performance issues, resource utilization levels, and errors
Best Practices for Network Automation
Let's look at some of the best practices you should adopt to get the most out of your network automation.
Identify what to automate
Businesses are often not serious about selecting a network automation provider. The first step in choosing a service is to know what you want to automate in the network. This will make it easy to narrow down your shortlist of vendors and help save costs.
Aim for low-code automation
The industry faces many challenges, with a skill gap in the network automation arena. Statistics suggest that less than 5% of networking teams can accomplish automation tasks.
This means opting for services that allow low-code automation is a good idea. This will eradicate dependencies on specific employees and limit human errors.
Integrate with other applications
Selecting a service that works directly with external tools and services to streamline operations is crucial. If the network automation service you pick has good support for API integration, you can easily use external applications and enjoy improved flexibility.
Automate configuration
By automating configuration, you can ensure that all your applications work consistently and that there is a minimum chance of error.
This will also enable your network administrators to transform configuration into software code, allowing you to build a single source for all your configurations in the company.
Summary
Networks have become increasingly sophisticated as technology has advanced. Long downtime may come from network equipment going down, monetarily hurting corporate operations and perhaps overwhelming IT workers as they attempt to mitigate.
Network automation will assist your IT infrastructure in dealing with the increasing complexity. People in charge of network operations can become more productive and capable as network device provisioning, setup, and administration become increasingly automated. Your network will eventually become more reliable, scalable, and robust.