Considering Managed SD-WAN? Here is what you need to know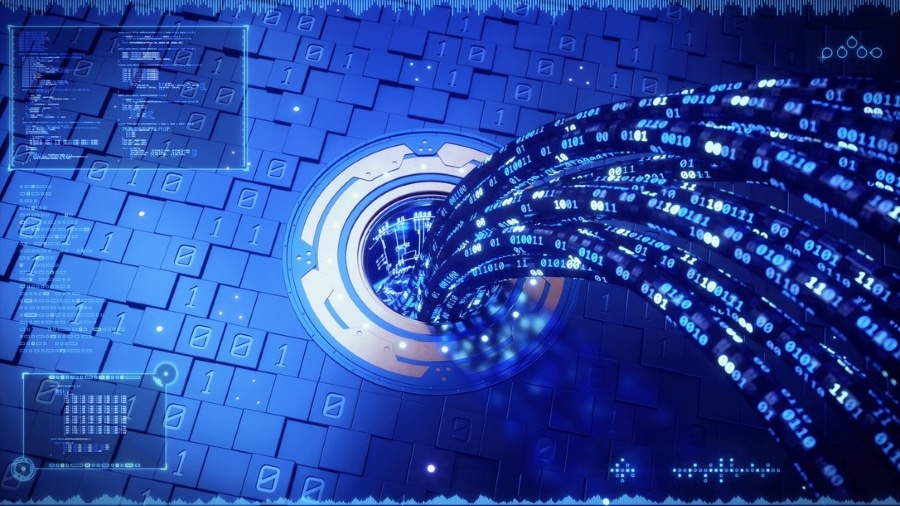 Today, enterprises are more dependent than ever on their network services. Over the past decade, these networks have become ever more complicated and, in many instances, considerably more challenging to govern.
As businesses continue to add new services and platforms to their networks, they slowly realize that the current wide-area networks (WANs) used to manage them are inadequate in today's competitive business environment.
Fortunately, virtualization technologies provide a perfect remedy for this issue. Interconnectivity inside a firm, particularly with multiple satellite sites, can be a process with numerous moving components.
Thankfully, managed SD-WAN services make it reasonably simple to get everyone on the same page without much fanfare. This article will explain the basics of managed SD-WAN services and how they work in different fields.
What is Traditional SD-WAN?
Let's start by defining what SD-WAN is.
WANs have been a mainstay of computer networking for decades; they connect an organization's many locations to its essential applications and data.
A conventional WAN often included a central office, branch offices, and a private data center. Traditional WANs were not designed to scale quickly enough to satisfy the evolving requirements of modern businesses.
Although it is possible to link several locations and services to the WAN, the network design is challenging and causes severe performance concerns due to inefficient data traffic routing.
Digital transformation is increasing the need for networks to be more agile so that organizations can provide improved consumer experiences more quickly than ever before. Customers increasingly utilize cloud-based applications in their enterprises, but these programs are frequently bandwidth-intensive and place unnecessary strain on networks.
Traditional WAN architectures have been complex and static, reliant on physical network hardware with customer-specific setup requirements. Consequently, they are time-consuming and expensive to administer.
Therefore, managed SD-WAN swiftly becomes the ideal solution for cost-effectively harnessing the internet for enterprise connections. Software-defined WAN enables distributed enterprises with branch offices to enhance application performance by routing traffic across different WAN circuits, such as MPLS, the internet, and wireless 4G and 5G.
Numerous vendors and service providers offer SD-WAN technology with various business models and consumption methods, including appliances, software licenses, SD-WAN as a service, and managed SD-WAN services. Each method has its perks and disadvantages.
What is managed SD-WAN, and how does it work?
SD-WAN, or software-defined wide-area network, is an enterprise network that seamlessly connects multiple business hubs and applications using integrated software and wide-area networking technologies. Consider it comparable to a personal Wi-Fi router that connects your entire firm and its locations.
The term "managed" refers to a solution given to you at subscription-based pricing but is wholly managed and maintained off-site by your supplier. Creating an operational expense rather than a substantial capital expenditure keeps your organization agile.
In the case of managed SD-WAN, your chosen provider will examine your structure and create a tailored software solution that fits your requirements. This program will be hosted and maintained remotely by your service provider while you enjoy maximum connectivity and uptime.
SD-WAN utilizes software to transport traffic and data more efficiently and directly to the user on demand. All communication is treated according to a priority based on business-critical requirements and security procedures.
In addition to providing customers with a better application experience (because dynamically routed application traffic improves speed and uptime reliability), SD-WAN solutions simplify optimizing cloud-based workflows.
Additionally, they provide enhanced visibility and security controls. As enterprises add more Internet of Things (IoT) devices at the network's edge, this will become increasingly more crucial.
Benefits of managed SD-WAN services:
Let's examine the benefits and explain why both IT professionals and industry experts consider SD-WAN as the future of enterprise networking:
One of the most essential and advantageous characteristics of a fully managed SD-WAN is its ability to control how and where data is transported. It prioritizes specific traffic and signals rather than using the same connection for every task.
It accomplishes this by utilizing the principles of path selection and intelligent routing. These capabilities are standard in fully managed SD-WAN solutions and ensure traffic is always routed over the optimal channel. This reduces connection failures, quicker transfers, and decreased connection expenses.
A fully managed SD-WAN is one of the most dependable and secure choices currently available, making it the ideal option.
Completely managed SD-WAN solutions usually contain end-to-end encryption, protecting your company from attack. Enhanced application performance is another advantage of a fully-managed SD-WAN solution.
Intelligent routing and path selection collaborate with other essential processes to ensure that your connection is swift and uninterrupted.
To boost revenues, companies frequently seek to reduce personnel expenses. A fully managed SD-WAN solution enables businesses to accomplish this without compromising quality.
These services simplify and perform essential network functions, such as traffic routing and preventing cyber-attacks.
Fully managed SD-WAN solutions support your business's existing IT networks. They alleviate the strain of administering and policing the network's traffic and infrastructure. They may also reduce the amount of IT personnel an organization must hire.
A wholly managed SD-WAN solution will increase both employee and customer satisfaction. They will be less prone to become frustrated by a system's poor performance. This boost in morale will allow your company to retain its top employees and improve their productivity.
A fully managed SD-WAN system is a cost-effective, efficient, and efficient network solution. It allows a business to save money in various ways, resulting in more significant revenues. A fully managed SD-WAN saves money by routing traffic over the most cost-effective and optimal link. As discussed previously, a fully managed SD-WAN can also help reduce staffing costs. They eliminate the demand for IT employees and therefore do not require professional installation.
The improved security minimizes the cost of resolving problems and threats. Better performance equals an enhanced consumer experience, which encourages repeat purchases. Although they demand continual investments, these networks bring long-lasting commercial benefits. Companies now offer fully managed SD-WAN services due to their rising popularity.
Choosing the Right Deployment for Your Business
Instead of acquiring and managing their infrastructure, many businesses are relying on managed services to satisfy the growing demand for enterprise-level SD-WAN. Typically, business size has a role in this decision. Smaller and even medium-sized businesses frequently lack the in-house technical skills required to complete the task independently.
In addition to IT skills, evaluating the number of sites requiring secure connectivity and the speed of data transit is essential. Massive retailers, for instance, consider their WAN to be mission-critical, as large volumes of transaction data must flow rapidly and securely to the retailer's data center for processing. As a result, the retailer's internal IT team may want to deploy and administer the WAN for maximum control.
In addition, the quantity of management a customer requires can influence the choice between building SD-WAN in-house or utilizing managed SD-WAN. For instance, a financial services business must adhere to security and performance criteria. All of their transactions should never traverse the public internet and instead be transported via secure MPLS. The firm providing financial services may have formed its internal policies, continuously amended based on internal compliance needs and the industry. Due to the required level of security and performance, SD-WAN is better-controlled inside.
Regardless of size or industry, managed solutions are gaining significant popularity among businesses. Providers have in-depth expertise and experience in how SD-WAN solutions interface with other suppliers, particularly those involved with cloud infrastructure. Moreover, other value-added capabilities, such as usability, centralized management, reporting, and analytics, make managed systems an attractive option.
Here are some questions that should be given due consideration when deciding on a managed SD-WAN solution:
Can my team design and administer the WAN deployment?
Can I provide WAN help desk personnel with 24/7/365 coverage?
Do I wish to handle legacy portions of my network that may still require maintenance?
Are my sites global? Are essential apps distributed across multiple locations and carriers?
Does network management add value to my firm, or am I able to add value in other ways?
Do I utilize a public cloud? Which deployment architecture effectively supports public cloud infrastructure and Software-as-a-Service (SaaS)?
Am I aware of the additional security protocols required by my firm to minimize risk?
What is the timing for my organization to choose to use SD-WAN? Who must sign off on this internally?
A third option — a hybrid model — provides enterprises with even greater freedom in establishing the type of network they require. This is a concept in which the customer and network service provider design and administer the network. Medium-sized enterprises typically find the hybrid model the most appealing, as it allows for a blend of DIY and managed SD-WAN.
The supplier and the organization can collaborate to determine the optimal approach for developing application and security policies. Handling connectivity, maintaining the end-user experience, and providing service-level agreement assurances (SLAs), fall within the mandate of the service provider. As an added benefit, service providers give analytics and technical consulting.
Summary: An Overview of Managed SD-WAN
SD-WAN is an innovative solution, so it is essential to thoroughly evaluate possible providers before deciding on a partner. Not all service providers offer comparable levels of service and competence.
In addition to bringing provider experience to the table, managed SD-WAN offers enterprises the following advantages:
Need for Expertise: Smaller firms typically lack the IT resources to undertake the installation and operation of SD-WAN on their own.
Cost-Effective: Bandwidth for multiprotocol label switching (MPLS), a protocol-independent routing approach, is expensive; hence, corporations seek alternate options for the corporate WAN. In addition, as an increasing number of businesses transition to mobile and the cloud, MPLS is no longer enough for enterprise WANs.
Additional Technical Resources: the appropriate equipment is supplied, and professionals assist with installation and completion
network services Integration: Managed SD-WAN providers offer bundled broadband connections with unified invoicing.
Connection to public cloud services: Integrate with cloud services like Amazon Web Services and Microsoft Azure.
SD-WAN designs are highly desirable due to their efficiency, flexibility, and security benefits, as well as their ability to handle traffic depending on priority, quality of service, and security requirements according to business demands.
Today's businesses are agile, reliant on cloud-based data and applications and a mobile workforce. Your network must accommodate this new reality, and simplifying the infrastructure is a significant start in the right direction.