Economics of Cloud Computing: Driving Cost Efficiencies to Fuel Growth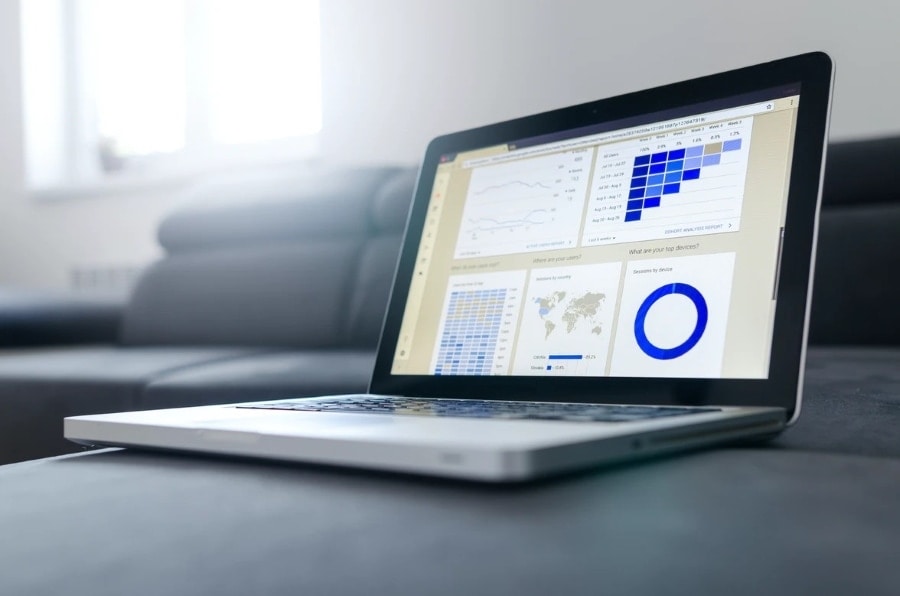 Economics of Cloud Computing: When it comes to the IT infrastructure, SMEs tend to spend a considerable amount of money on their assets. Although the assets belong to them, it also requires maintenance costs and other surcharges every month.
If we talk about the current times, companies rely on cloud computing as an IT infrastructure because these services have dramatically transformed the overall experience and needs of small companies regarding the IT infrastructure.
Having cloud computing for your small businesses will reduce the maintenance costs of the IT assets available in your office rooms.
Undoubtedly cloud computing has revolutionized the financing of IT for all SMEs around the world.
You can now turn towards such services by purchasing them on a lease basis. Another beneficial thing about the lease system is buying it as per your usage.
Understanding the Fundamentals of Cloud Economics
Cloud economics refers to an understanding of the financial implications of cloud computing. It studies cloud computing's advantages, costs, and principles.
Cloud economics entails the following:
Cloud computing's total cost of ownership
Cloud computing's advantages over on-premises solutions
Cost-cutting methods for cloud computing.
Cloud economics is not just about monetary costs but also about the opportunity costs associated with the cloud and the idiosyncrasies of cost management in a highly dynamic context.
Related: Understanding Cloud Services: What is cloud computing?
Infrastructural Comparison
Having a Small Business makes it very hard for you to bear IT expenditure because it insists you buy the hardware and the other software with licensing.
On the other hand, Off-site IT Infrastructures are much more reliable to adopt for your company. In this way, you wouldn't have to spend more money on purchasing upfront assets.
Because assets forced you to pay for daily operational expenses along with other insurances outrages. If we talk about the Amazon East Coast Data Centre outrage, most small businesses have faced numerous issues by having their services.
There is no doubt that businesses capable of enough coverage for a considerable amount must create several areas to establish hubs for their data.
Cloud Computing introduces three distinct pricing strategies: tiered pricing, per-unit pricing, and subscription-based pricing. These are discussed in further detail below.
Tiered Pricing – Cloud services are available in a variety of levels. Each tier offers fixed-price service agreements at a set price.
Per-unit Pricing – The approach is built on the notion of unit-specific service. This model incorporates data transmission and memory allocation for specified units, such as charging in units of RAM/hour.
Subscription-based pricing – Users pay a recurring subscription fee for the use of software under this arrangement.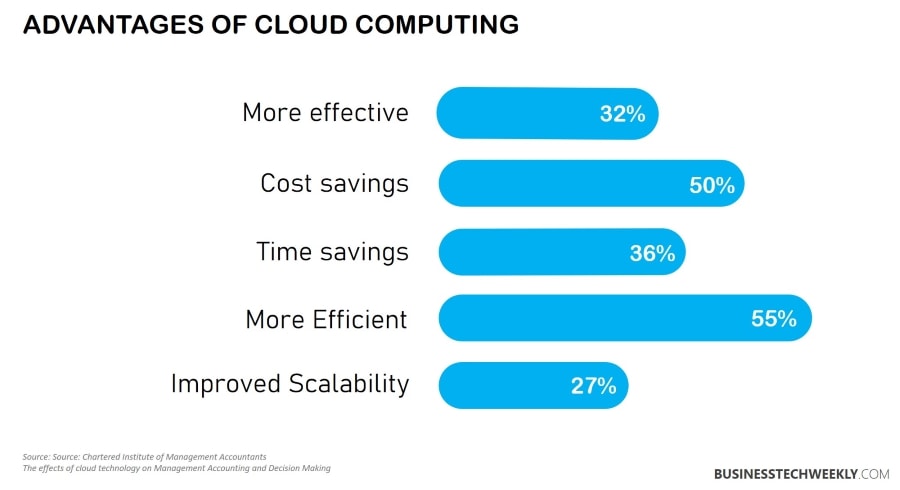 Economics of Cloud Computing: 4 Factors to Consider
Cloud migration is not about shifting the applications and data from the on-Premises platform to the cloud platforms.
The cloud migration process is complex, and organizations need to build new competencies to be a "cloud-first" environment. It also involves companies creating an overall framework that describes the Cloud journey and related ROI.
This framework allows IT leaders to take timely and risk-aware decisions on cloud migration. It also provides an insight into the economic bearing of cloud migration.
Cloud economics framework helps CIOs and CFOs to have clear visibility on cost reduction in line with increased productivity and agility.
1. Cloud TCO (Total Cost of Ownership)
The total cost of ownership (TCO) in cloud computing refers to the overall cost of adopting, running, and provisioning cloud infrastructure. The total cost of ownership is beneficial in determining your return on investment.
Businesses have historically analyzed the total cost of ownership of conventional IT infrastructure. On the other hand, TCO analysis for cloud computing may be challenging because the environment is intrinsically more complicated and dynamic than on-premises settings.
Accurately calculating the total cost of ownership for cloud computing requires accounting for the cost of purchasing on-premises vs cloud solutions, as well as the intangible expenses associated with each solution. In practice, this entails the following:
Calculating the cost of your existing information technology infrastructure
Developing an estimate of the entire cost of cloud adoption (including migration costs)
Quantifying the cloud's intangible advantages
The general objective is to achieve a cheaper total ownership cost than on-premises infrastructure. Still, it may also justify a higher total cost of ownership by highlighting the intangible benefits of cloud computing, such as agility and increased speed to market.
2. Switching from a CAPEX to OPEX model
Cloud computing is more expensive than conventional computing, affecting how businesses account for expenditures. The shift from capital (CapEx) to operational costs (OPEX) influences how companies assess cloud profitability.
In traditional IT, computing costs are predictable and steady. A company buys computer capacity in advance and uses it over time. Using this arrangement, calculating TCO is straightforward. On the other hand, cloud services are pay-as-you-go, requiring no upfront commitment.
These differences in usage and consumption mean that your business's cloud computing expenditures will vary. While this technique may save your company money in the near term, it can rapidly become a financial drain.
When operating in or migrating to the cloud, it is vital to develop and implement cloud cost optimization strategies to help regulate your cloud costs.
3. Business Agility
Anticipating demand has a cost in on-premises systems and conventional IT settings.
In a traditional IT system, you acquire and maintain surplus computer capacity to prepare for peak days. For most firms, that's a significant expense for something rarely utilized.
Cloud computing eliminates over-provisioning by charging only for what is used. Cloud computing systems dynamically distribute resources to projects and processes, ensuring that businesses have enough resources. This reduces costs and maximizes resource use.
The flexibility offered by cloud computing is one of its most attractive features and a significant selling point for cloud migration.
4. On-demand Pricing
On-demand pricing is a new economic model for computer power. Typically, you'd acquire a specific quantity of processing power or a real server. In the cloud, you pay on demand. Thus your expenses are elastic.
Cloud expenses may rapidly spiral out of control if you don't routinely monitor them and make data-driven decisions.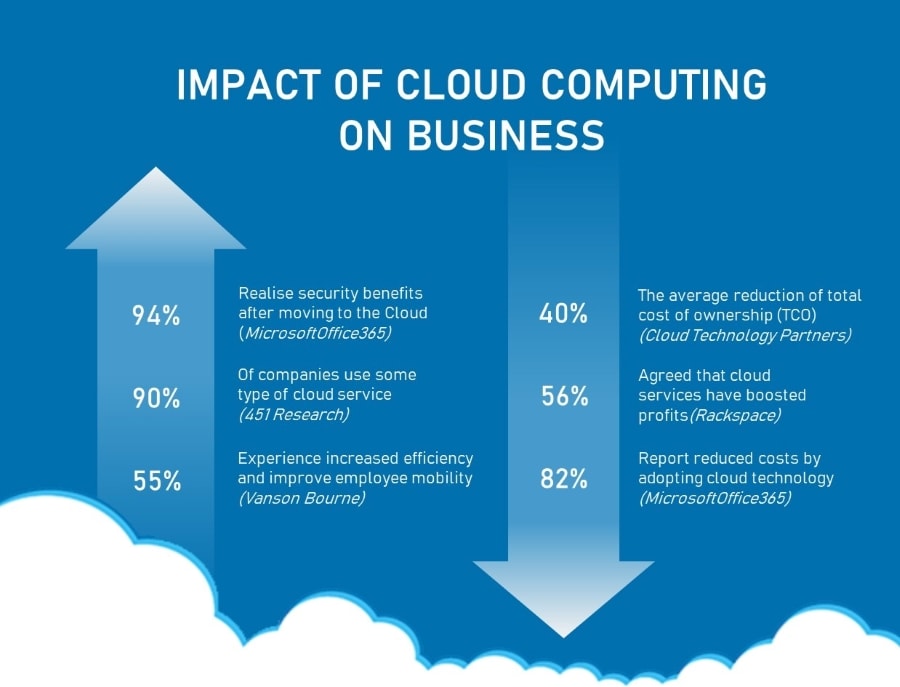 Benefits of Cloud Computing versus Cost: How do Businesses Benefit Economically?
The best thing an off-site infrastructure provides to a small business is the flexibility to cut extra costs.
If we talk about the traditional business models, so the company has to pay for the ongoing cost, whether they are utilizing the assets or not. It keeps the businesses stuck at a place and spend extra money for the services they never use.
However, the off-site infrastructure doesn't bound you in these circumstances because you can quickly depreciate the financing cost.
When we talk about cloud computing as an off-site infrastructure, it considerably reduces their costs based on usage.
Having cloud computing as an off-site infrastructure allows you to maintain the pricing options. It will enable you to use the assets based on well-defined metrics such as bandwidth, security, RAM, Colocation, and Storage.
The traditional business model comes with various expenses such as IT operations, Floor space, Storage, and energy. However, the cloud computing off-site infrastructure manages all of the things in a single place to reduce the overall operation cost of the company.
There are two primary principles involved in cloud economics. They are economies of scale and global reach.
Economies of scale –Cloud Service Providers (CSPs) allow the organization to hire computing resources at a lower cost and enable them to use shared resources. By this, they can substantially have cost savings by avoiding CAPEX costs for buying their infrastructure. The pay-as-you-go model is an excellent opportunity for organizations to pay for the resources which are actively in use, and they have the flexibility to scale up or scale down the services at any point in time
Global Reach – Cloud computing facilitates organizations to operate from anywhere globally and spread their global reach. This helps businesses gain substantial savings, as it's no longer necessary to set up servers in house on-premises. They can be placed anywhere globally, and many labor costs will be reduced in setting up the infrastructure. IT teams won't have to spend time maintaining complex hardware.
Other than cost savings and tremendous efficiencies, business agility is another economic benefit of cloud computing. Organizations that opt for the cloud tend to have faster application deployment and can ramp up computing power and storage as per their demands.
Ways cloud computing can help small businesses succeed
Cloud stores data which make it accessible anytime and anywhere, from any connected devices. Any business can embrace the cloud because of its various capabilities that most larger companies can afford.
Business always looks for improving their productivity by performing business operations faster and quicker. Well, it's very challenging, but you have to improve continuously as a business and work on your quality.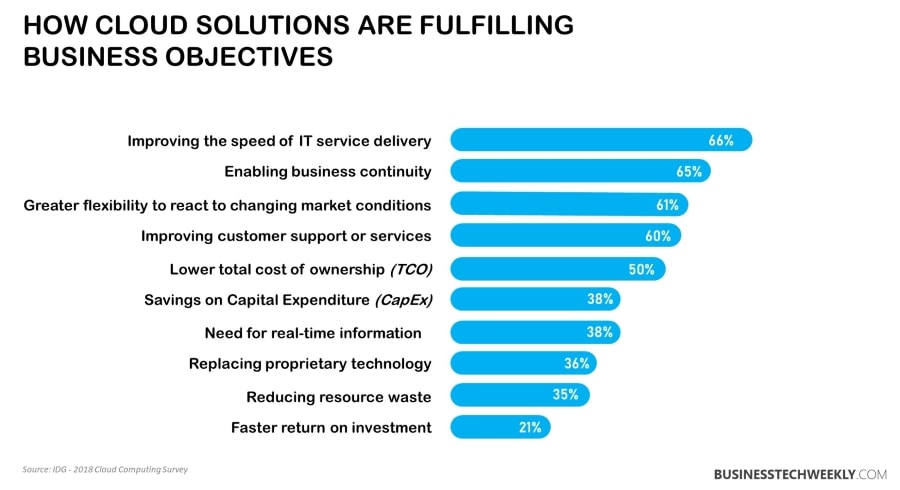 Cloud computing reduces a high amount of investment and saves much time. Let's look at how cloud computing can help you in your business.
Increased team collaboration in the workplace
Most companies offer remote operations to work from anywhere by using cloud computing services. In this way, you can collaborate with your team from different locations without forwarding e-mails or sharing calendars or any task agenda.
Your team can sign up for services and access the program over the Internet directly without any struggle. Cloud computing allows users to connect via instant messaging with audio and video conferencing capabilities.  Apart from company engagement, this also creates new business opportunities.
Decreased operational costs
Since we don't need additional staff for managing the technology, it's self proven that it can save money more than traditional methods. You don't have to spend money on severe maintenance, power costs, and software licensing or upgrade expenses.
That's the reason behind the higher use of cloud computing by small businesses and start-ups. Apart from this, you can save money as you don't need to spend on hardware maintenance. You can smoothly run your business operations by subscribing to cloud computing companies for a low monthly fee.
You can also minimize your expenses by removing extra users or using less storage space to minimize your operational costs.

Secure and continuous data backup
Data is the gold for any business. So data protection is the basic need. Companies serious about securing their data but cannot do so due to lack of resources can implement a cloud computing backup strategy.
You can save your data from hardware failure or nature crisis in an emergency like fire or flood. Since cloud computing automatically backups your data, so you would never be likely to lose your data.
Cloud computing offers geo-redundant backup by which you can secure data in multiple locations within minutes.
Improved responsiveness and flexibility
The cloud can scale and change as your business needs grow and change. You don't need to invest in Information Technology to keep your file storage system updated and maintained.
This work can be done with the use of automatically cloud updating. And there is the feature of accessing from different places and devices, so any level business operator could access it and manage their business from anywhere and at any time.
This flexibility option is an indirect cost-saving method, as having hardware concentrated server room requires much cost and labour. You can also hire freelancers who will work for you and save money by not investing in new technology or equipment.
One of the best features of the cloud is responsiveness. This is the one that meets all the ever-increasing needs of the IT industry. Any company can make a profit by investing in the right hosting service provider.
By doing such, you can utilize your resources more efficiently and effectively. This is one of the significant advantages of cloud computing.

Increased innovation
Cloud computing enables you to increase innovative work. By implementing cloud computing applications, you will be able to update on a timely basis.
By updating regularly, you can be kept informed of new trends and save a copious amount of time compared to traditional methods. Your time can be diverted elsewhere, such as improving the production of your business.
Improved productivity
We know that uninterrupted resources are required to increase a company's productivity. Cloud computing companies can collaborate faster by placing documents and resources on the cloud by placing documents and resources on the cloud by increasing the productivity level of team members.
Credentials for cloud access can be transferred among team members to access, and at the same time, restrictions can be applied. If your team members need access to work on the project from other departments, the access can be easily provided by sharing credentials.
What next?
Cloud computing can enhance your capacity to maximize your company's growth. As a crucial tool, it can ensure resources are utilized optimally, driving more opportunities for your business.
There is always a small start, and gradually, we increase our usage over time for the services and access we need. The cloud is managed by apps that can help you provide the cloud services to eliminate the need for IT engineers to manage the technology.
You can start small, realizing the benefits over the long term without making significant changes to your operations.