Pros and Cons of eCommerce: What are the advantages and disadvantages of online retail?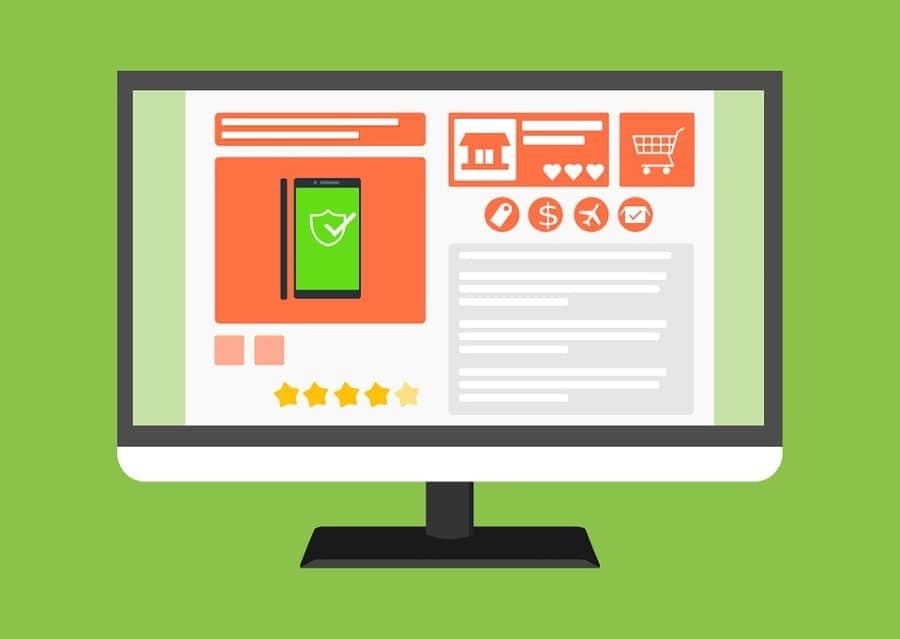 We have all seen the e-commerce industry grow rapidly.  And with internet sales accounting for approximately a quarter of the total retail market, there are no signs of this growth stopping. Ecommerce certainly looks promising, but before you jump into online retail, you should familiarize yourself with the pros and cons of eCommerce.
Understanding eCommerce: An Overview of Online Retailing
With such growth, businesses that ignore internet retailing or eCommerce are likely to see their trade volumes decrease as their customers purchase goods online.
But why is eCommerce so attractive to both retailers and consumers?  Before understanding the advantages and disadvantages of eCommerce, it's helpful to understand what eCommerce exactly is and the impact it has had on retailing.
What is eCommerce?
eCommerce is the action of selling and purchasing goods or services via the internet.
Also commonly referred to as online shopping, online retail, and internet retail, ecommerce has emerged relatively recently, quickly establishing itself as a core component of local, national, and international retail and trade.
Online retailing provides several ways for sellers to reach out to their buyers and carry out their business operation without a physical store.
Online retailing can include:
Digital services
Intellectual property
Online marketplaces
Real-time auctions
Sale of physical goods and digital products
Sale of intangible digital products
Sales of tickets
In most cases, the pros and cons of e-commerce exceed those provided by traditional brick-and-mortar retail stores.
The diversity and benefits offered to sellers and consumers alike by selling on the internet have resulted in a steady and substantial growth of ecommerce. And it is unlikely this trajectory will change, with ecommerce forecasted to keep growing.

How has eCommerce changed the retail landscape?
The vast opportunity to sell goods globally, regardless of the size of your business and for little overhead, has meant selling on online platforms has grown and will continue to increase, far outstripping traditional retail.
When evaluating the pros and cons of e-commerce, what becomes evident is that online trading revenues are reached faster than a physical store due to capabilities of operating 24/7 a year, using technology such as chatbots, and lower seed capital funding requirements.
In particular, many of the pros and cons of ecommerce have influenced the retail industry to provide consumers with an equally engaging shopping experience, amongst other factors.
Here are four key areas where e-commerce trends have influenced the retail industry:
Improved Customer Engagement – Through the use of customized pop-ups, messages, emails, and so forth, internet-based retailers can offer consumers personalization, influencing customer's choices and obtaining valuable reviews or feedback.
Enhanced Shopping Experience – Tools such as AI and chatbots allow for a better shopping experience, enabling customers to envisage how a dress, shoes, accessories, and so on would look on them. They can also be presented with recommendations tailored to their interests and style.
Shorter Sales Journey – Embracing chatbots to make searches simple for customers, enabling quicker decision making and purchases. This enhances customer service and reduces the sales journey, allowing more purchasers to be drawn to the store.
A wider range of Shipping Options – With the right tools, internet-based retail businesses can now analyze data like product search history, pricing, website traffic, mobile device usage, shipping locations, and parcels' time in transit to settle on crucial shipping decisions.

The bottom line is that e-commerce is not going to stop. And as technology develops, more and more technological advancements, such as AI, Data Analytics, and AR, will be adopted and adapted for online and offline retail.
Pros and Cons of eCommerce
All this might compel budding entrepreneurs to launch an ecommerce business. However, while e-commerce offers vast advantages (and disadvantages), it's unwise to leap into activity without understanding both the pros and cons of ecommerce.
Want to learn about the benefits of ecommerce and how they can affect an online business? Let's look through the pros and cons of e commerce first:
Pluses of Selling on the Internet:
There are many obvious and not-so-obvious pros of selling products online. Understanding exactly what they are, and what benefits these bring, can help you leverage them for your business.
Pluses of Online Retail:
There are many obvious and not-so-obvious pros of selling products online. However, understanding exactly what they are and what benefits these bring can help you leverage them for your business.
Advantages/Pros of E-Commerce:
Simple access to the online platform: There are many different ways to access the market for beginners, allowing people to set up a robust online store and start selling products quickly.
Less overhead expenditure: Selling products online does not require typical retail operational expenses. This lets you invest funds in improving the marketing or customer experience aspects of your venture.
Has the proper potential to grow more: Selling things on an online platform means things that restrain your sales growth due to conventional methods are not big problems. With appropriate marketing done digitally and the ability to plan how to scale up sales volume, you can properly respond and grow sales properly.
Enlarge the market – One big benefit over premise sellers is the ability to expand your horizons beyond local consumers fast. You might find out there is a high demand for your products in different countries that you can react to with a proper focus on marketing, making sure the site in international languages, or collaborating with a company from overseas.
Consumer insight – Ability to view the tools needed for online marketing to create new clients along with web analysis software to obtain insight into the clients' needs properly.
Downsides to Retailing Online
Having reviewed the pros, let's take a look at the cons of ecommerce.
One of the largest downsides of selling products on the internet is security when making purchases. Shoppers are becoming more concerned when sharing their private payment card data and other personally identifiable information.
Consequently, internet sellers need to work much harder to build client and seller trust and relationship. While there are industry standards and legislation, such as PCI-DSS and CCPA, to help protect consumer privacy and data, these all contribute to the cost of doing business.
Related: Introduction to GDPR
Disadvantages/Cons of selling products online:
Costs of Running a Site: The whole planning and maintaining an e-shop site is not easy, but you can see increased sales volume over some time.
Basic Sales Structure Costs: Even if you are not incurring costs of premise expenses, you have to think about the costs of getting storage space, stock goods, dealing with sales returns and staff costs.
Fraud Issues: Online retail market growth has attained the attention of different criminal elements. Your businesses' reputation can be badly damaged if you do not incur proper costs for security for website protection and transaction costs.
Legal Problems: Some knowledge on selling online and the law might prove to be challenging, and you will need to know about these problems and properly handle these problems, along with proper client rights that are related to online sales.
Costs for Advertising Your Business: While online marketing is a great way of getting proper clients for your goods, it needs a lot of capital. It is rather true if you are fighting in a well-known sector for appropriate keywords.
Client Trust: It is not easy to build a proper brand name, especially if there is no suitable business with a decent record or viewing things face to face between the staff and the clients. It would help if you thought of what are the costs needed to get proper customer service as part of your online services.
Pros and Cons of E-commerce: What are the benefits of selling online?
The internet is a powerful medium for sellers. Every day, there are millions of potential consumers searching the internet, looking for services and products.
Online shopping is increasing every year and is seen as a convenient method to purchase products – regardless of your location or the time of day.
Having understood the pros and cons of ecommerce, how do these translate to benefits for your business?
1. Minimal Set Up & Running Costs
In most cases, the capital required to launch an internet commerce website is far lower than that of a comparable offline venture. In addition, since your website and the underlying systems can be automated, you are likely to save on staff, wages and other typical costs, such as electricity, rent and heating.
These savings can be diverted to develop your website, product range, and marketing. Consequently, you can expand your product offering faster than is ordinarily possible with an offline venture.
2. Can Be Operated From Anywhere
One of the key advantages of ecommerce is that it is not limited by the same geographical restrictions normally faced with a physical store or office. You can successfully oversee your e-commerce website from anywhere around the world, provided you have access to a robust internet connection.
3. Scaleability
There are several ways you can scale your internet sales operations.  Through analytics, you can determine how successful products can be diversified into a larger range of products.  Alternatively, you can look to different markets, both nationally and globally, to expand your customer base.  Finally, you have several marketplace platforms through which you can also gain new customers.

4. Easily identifiable analytics and trend data
Websites can easily be measured and tracked through several systems.  For example, Google Analytics provides a wealth of data on how your visitors are interacting with your site. Analytical data allows you to efficiently pinpoint areas of concern or leverage untapped opportunities to provide improved customer interaction and conversion.
5. Sell twenty-four hours a day, seven days a week
Selling on the internet is not limited to typical trading hours.  Potential customers can view your website and make purchases at any time of day. As an enterprise, this allows you to maximize your sales opportunities and profits.
Employing a range of marketing initiatives to encourage interest from new customers, such as call's to action and special, time-sensitive offers, will help in cross-selling across your product range, maximizing your conversion rates, boosting sales and profitability.

Next Steps
In this article, we explained the pros and cons of ecommerce and the benefits these bring.  Whether you are an entrepreneur starting out in a commercial venture, or an established business looking to expand into selling products online, in our opinion, the cons are far outweighed by the pros of ecommerce.
Ultimately, online selling can provide a lucrative revenue stream for new and established companies alike.