Why eCommerce makes a perfect first business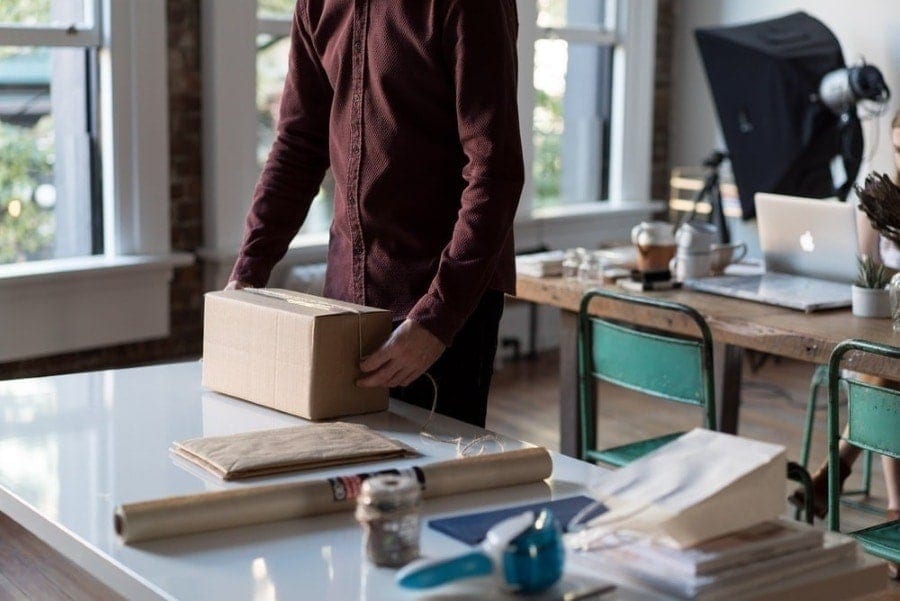 With the maturing of the internet and everyday lives becoming busier, shoppers are increasingly turning to shop online. For such consumers, eCommerce businesses provide a perfect solution.
For sellers, also, eCommerce offers low overheads, access to a global supply chain and consumer base, making it an attractive proposition for established and new businesses.
If you're considering launching a business, here are 5 reasons why eCommerce is a perfect first venture.
Why you should start with eCommerce
Traditionally, only a select few could start their own businesses. External funding was scarce, meaning starting capital had to be significant.
With the explosion in online retailing, this is no longer the case. These days, such barriers have diminished, allowing nearly anyone to start and scale an eCommerce business.
eCommerce makes an ideal first venture.  However, there is no perfect one-size-fits-all business blueprint.  You still need to identify a viable product idea, work out your sourcing or manufacturing approach and then your marketing and sales strategy.
Despite this, many people have built and established successful online businesses regardless of their professional or entrepreneurial experience.
If you're still unsure, the five reasons outlined below will convince you why eCommerce will be the perfect first time business for you, getting you off to a strong start.

5 Reasons why e-commerce will be a perfect first Business for you
You may be thinking, why start an eCommerce business in the first place, rather than a brick-and-mortar one?
eCommerce has several advantages – let's take a look at the reasons why an e-commerce business is perfect as a first venture.
1. Demand can be easily identified
You might have heard of businesses spending money and time, often years, building the perfect product, only to realize that nobody wants to use it.
When starting any business, it's crucial to identify whether the demand for a product or service exists before investing the time and money. Taking this approach can significantly increase your chances of success.
The internet is perfectly poised to help you with this approach.
For instance, let's say you are planning to launch a business in parenting. You can quickly check the demand for this through online research, compare products being sold by other eCommerce sites, and check the market demand for any related products. For example, a search for "folding strollers" on Google.com provides 50,000 results, a strong indicator for demand.
This method could be further refined to identify the topics and products your eCommerce business should be targeting.
In addition, different tools and techniques are available to help determine the latest and in-demand products for your eCommerce, clearly identifying seasonal and product trends.  This valuable insight is, in most cases free, and enables you to perfect your business model at little or no cost.
2. Potential and growth
There are likely several reasons you wish to start a business, such as simply wanting a new challenge, augmenting your current income, or wanting to change your lifestyle completely.
Whatever the reason, the question you need to be asking is, "is the business viable over the period you need to be?".
The answer to this question is governed by two factors, business longevity and scalability. Fortunately, an e-commerce business has both, another reason why it is the perfect first business.
An e-commerce business is not limited by "real-world" issues, such as rent, footfall, or local demand, meaning you can sell to anyone at any time, regardless of where they live.
And as each year passes, your pool of potential customers grows as more and more people become comfortable and have access to online shopping. It is estimated that by 2023, eCommerce will account for 22% of global retail sales.
Just take a look at the linear growth of e-commerce sales in the US:

In addition to this growth, there are other related technologies further fueling online retail growth:
Mobile e-commerce use
Omnichannel strategies
A shift in shopping trends — such as the power of influencers and social channels
With near-perfect linear growth, it's safe to say that any e-commerce business can take advantage of a growing consumer base.
Once you have perfected your eCommerce site and the underlying processes, there is no reason why you cannot process hundreds of orders daily, and if required, quickly scale your online store to meet growing demand.
3. Get started with zero or limited capital
As a budding entrepreneur, when you decide to launch a commercial venture, you need to consider the profitability of your business.
While profit may be hard to attain early in your business, at the very least, you need to be able to cover your business overheads – things such as rent, staff costs, utilities, shipping, inventory, and so forth.
Just for the inventory, capital requirements could easily run into tens of thousands of dollars.
If you are looking to launch your venture with minimal capital, then an e-commerce site is perfect for you.
In fact, you can set up a perfectly reasonable eCommerce website with:
Computer – You most likely already have one
Domain name – These can cost less than $10/year (read about domain name costs here)
Website builder – These start from $29.90/mo.
Since you will be trading virtually, you do not have to worry about overheads associated with a physical store, such as rent and utilities.
In most cases, you can partner with your wholesale supplier to ship any products directly to your customers, thereby reducing the need for you to hold inventory.
In other words — your online store can be launched with as little as $100 as starting capital.
Overall, e-commerce is the perfect way to start your first business, giving you the option to focus your funds on activities that help grow and establish your venture.
4. No Programming Skills Required
You may think that you need perfectly honed programming skills to build the perfect website.
However, that's not the case. You don't have to be an IT expert, and you can launch your e-commerce website without hardcore programming skills.
There are several online resources, or e-commerce platforms available, that will allow you to set up, administer, and launch your ecommerce store for a monthly fee.
While not necessary to launch your online store, it would be beneficial to understand some web technologies, such as HTML and CSS. There a several internet-based resources that provide online tutorials perfect for beginners and advanced knowledge seekers alike.
Learning these technologies will reduce your reliance on others for minor updates and changes, and help you perfect your store over time.
Leading eCommerce platforms:
Free to Download

No Download required

2 versions available

No download required (4 plans available)

Free themes available, premium themes starting at $39

Basic at $30/month ($26/month if billed annually)

Magento Community Edition: Free to download

Lite starting at $9/month

Basic – $29/month.

Pro – $79/month

Unlimited – $179/month

Extensions from $0 to $249

Advanced $80/month ($70/month if billed annually)

Magento Enterprise Edition – $18,000 per year

Online transaction fees based on your plan starting at 2.9% + 30c
5. Leverage the benefits of the internet
For those venturing into online commerce for the first time, the internet offers many attractive benefits, such as the opportunity to target a global audience and the ability to work from wherever you want.
However, none of these is possible if you are not getting any visitors to your site. To obtain traffic to your site, you need to invest in Search Engine Optimization (SEO) and Social Media Marketing (SMM).
SEO, in particular, can help you gain significant ROI from your investment, driving free traffic (visitors) to help boost your website sales.
While perfecting your SEO strategy requires some trial and error, using SEO in conjunction with SMM, say for seasonal trends, can help provide long-lasting and sustainable, "free" visitors – increasing brand awareness and contributing to your profitability.

Next Steps: Getting started with your eCommerce Business
Does eCommerce make the perfect first business? We firmly believe so.
When you compare the startup costs for a physical store vs an online store, it is clear online retailing makes the perfect first step for budding entrepreneurs.
Starting your first online business can be overwhelming, and it may take some time to perfect your marketing and product strategy. So our advice here is to take it one step at a time:
Firstly, you need to research your ecommerce niche and identify in-demand products
Secondly, identify your suppliers and establish your fulfillment strategy
Thirdly, you can start setting up your online venture, by choosing an ecommerce platform, configuring your store design and adding products your catalog
Finally, focus on driving traffic to your online webstore
Once your first online venture is up and running, collect as much data as you can. Analyzing this data to better understand what works and what doesn't will help perfect your business strategy.