eCommerce Automation: Streamline and Automate your Online Business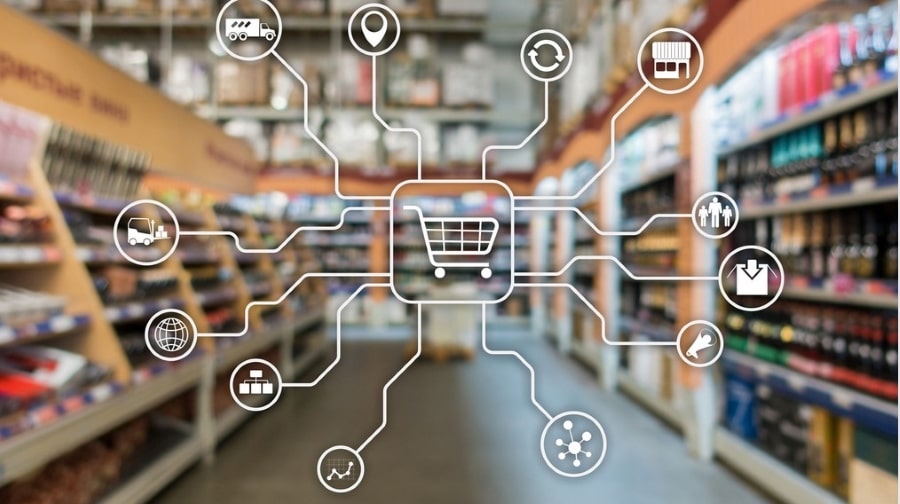 With only a few clicks of a button, companies can now connect with clients from all over the globe, revolutionizing how businesses run. However, the necessity for companies to improve their processes to keep up with the speed of ecommerce comes along with this growing demand. This is where ecommerce automation comes in.
In this article, we will explore what ecommerce automation is and how it works. Whether you're an established ecommerce business or just getting started, understanding ecommerce automation can help take your business to the next level.
What is eCommerce Automation?
Ecommerce automation is the process of employing technology and software to automate a variety of online store-related processes. These may include inventory management, order fulfillment, payment processing, and customer service.
Businesses may simplify their processes, decrease manual work, and increase efficiency by automating these procedures.
Inventory management is one instance of ecommerce automation. With automation, businesses can automatically manage inventory levels, receive notifications when a particular item is running short, and even replenish items as necessary. This guarantees that businesses are constantly well-stocked and prevents running out of inventory.
Order fulfillment is a second instance of ecommerce automation. Using automation, firms can print shipping labels, track shipments, and manage returns automatically. This ensures orders are completed quickly and precisely, increasing customer satisfaction and encouraging repeat business.
Integrating many software solutions into a coherent system that automates numerous e-commerce-related operations constitutes ecommerce automation.
These solutions may include ecommerce platforms, payment gateways, delivery suppliers, and customer service tools. By combining these technologies, firms may establish a streamlined, automated process that enhances their operations.
There are various advantages to automating e-commerce. By minimizing the time and effort necessary to manage numerous ecommerce-related tasks, businesses can devote their attention to other crucial parts of their operations, such as product development and marketing.
In addition, ecommerce automation may assist firms in reducing mistakes and enhancing the precision of their processes, resulting in increased consumer satisfaction and repeat business. In a continually shifting ecommerce industry, ecommerce automation can ultimately aid organizations in remaining competitive.
Types of E-commerce Automation
Many methods of ecommerce automation may be employed to streamline business operations.
Each method of ecommerce automation has its advantages and may assist businesses may develop a streamlined and effective ecommerce operation.
Among the most prevalent forms of ecommerce automation are:
Inventory Management: This form of automation assists organizations in keeping track of their inventory levels and ensuring that they always have sufficient supply. This may include automatic reordering of items, real-time updates of inventory levels, and notifications when inventory levels fall below a certain threshold.
Order Fulfillment: This form of automation enables firms to handle and fulfill consumer orders efficiently. This may include automated label production, real-time shipment tracking, and returns processing.
Customer Service: This form of automation enables firms to efficiently manage client inquiries and support requests. These may include chatbots, email answers, and automated ticket management solutions.
Marketing: This form of automation assists organizations in optimizing their marketing initiatives and increasing their revenues. This may include automated email marketing campaigns, social media postings, and retargeting adverts.
Payment Processing: This form of automation facilitates firms' swift and precise processing of payments. This may include automated payment processing, fraud detection, and chargeback management.
Implementing eCommerce Automation
Adopting ecommerce automation may be a difficult and time-consuming process, but it can help firms improve their operations and raise their income.
These are some steps that organizations may take to deploy ecommerce automation successfully:
Identify the areas that need automation: Identifying the areas that require automation is the initial step in adopting ecommerce automation. This may entail reviewing your present processes, finding bottlenecks and inefficiencies, and identifying jobs that may be automated.
Choose the right ecommerce automation tools: After identifying the areas requiring automation, the following step is to select the appropriate ecommerce automation technologies. This may entail investigating several software solutions, evaluating their features and costs, and picking the best tools that match your business's requirements.
Integrate your ecommerce automation tools: After selecting your ecommerce automation solutions, you must link them to your ecommerce platform. This may entail configuring your ecommerce platform to operate with your automation tools, establishing APIs, and testing the integration to verify its seamless operation.
Train your team: The next step after implementing ecommerce automation is to teach your employees how to use the new tools and procedures. This may entail generating training materials, delivering hands-on training, and addressing any questions or concerns from your staff.
Monitor and optimize your ecommerce automation: The next step after implementing ecommerce automation is to analyze and optimize operations. This may entail monitoring your performance indicators, identifying areas for improvement, and adjusting your automated tools and procedures to ensure they are operating as effectively as feasible.
Popular eCommerce Automation tools
Many ecommerce automation tools are available to help businesses streamline their operations and improve their efficiency.
Here are some of the most popular ecommerce automation tools:
Shopify: Shopify is an esteemed ecommerce platform that includes several automation options. Businesses can automate inventory management, order fulfillment, and customer support using Shopify. Moreover, Shopify offers a vast selection of third-party connections that may automate processes like email marketing and social media management.
WooCommerce: WooCommerce is a popular ecommerce plugin for WordPress that can automate operations like product administration, order fulfillment, and customer care. WooCommerce also integrates with a variety of third-party applications, including payment gateways and shipping suppliers.
Zapier: Zapier is a well-known automation platform that enables organizations to establish bespoke connectors across software applications. Businesses can automate data input, email marketing, and social media management using Zapier.
HubSpot: HubSpot is an all-inclusive marketing automation technology allowing organizations to automate email marketing, social media, and customer relationship management. HubSpot also provides sales automation solutions, including lead tracking and deal management.
ShipStation: ShipStation is a popular solution for automating shipment and order fulfillment. Using ShipStation, organizations can automate operations like label production, shipment tracking in real-time, and returns management. ShipStation is compatible with most ecommerce systems, including Shopify and WooCommerce.
QuickBooks: QuickBooks is a popular accounting program that can automate processes such as billing, spending monitoring, and financial reporting for businesses. Several prominent ecommerce systems and payment gateways are compatible with QuickBooks, enabling businesses to automate their financial administration.
Conclusion
Ecommerce automation is a potent tool that may assist firms in streamlining their processes and increasing their productivity.
By automating some or even all of their operations, online businesses can save time, decrease mistakes, and enhance customer satisfaction.
Developing ecommerce automation might be challenging, but the effort is worthwhile. By adhering to the aforementioned guidelines, businesses may effectively use ecommerce automation and reap its benefits.
It is important to note that ecommerce automation is an ever-changing area. Businesses must adapt and modify their automation plans as new technologies and tools are produced to remain competitive.
By keeping abreast of the most recent trends and advancements in ecommerce automation, businesses may continue to enhance their operations and contribute to the expansion of the digital economy.