Business Process Automation: What are some examples and use cases of BPA?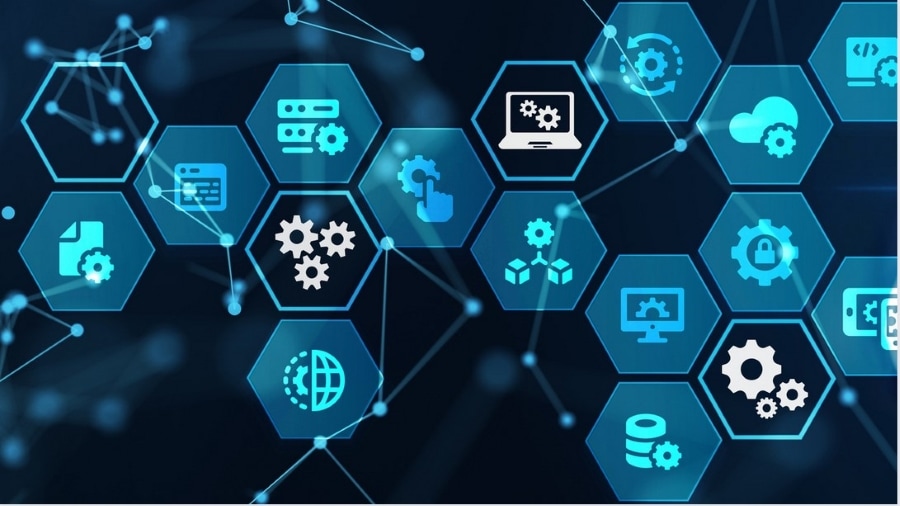 Business Process Automation Examples: Business process automation (BPA) is a helpful technology that clever firms implement to free up more time for essential tasks. Sales representatives, customer service teams, accounting experts, and HR directors may use BPA to automate the monotonous, repetitive, and time-consuming manual operations that consume so much of their time.
Here are various instances of how businesses are benefiting from business process automation, most of which can be accomplished using Automate.
What is Business Process Automation?
According to research, some businesses are so burdened by manual and mundane operations that staff is only given a fourth each day to focus on increasing, revenue-generating tasks. Enterprises are turning the performance tides in their favor by implementing business process automation.
BPA is an unbeatable strategy in the following areas:
Reducing human error
Optimizing processing speeds in general
Getting rid of documents
Increasing the production of the department
Corporations may use business process automation (BPA) to simplify operations and minimize the challenges of managing many activities for a single procedure.
Business Process Automation (BPA) vs Robotic Process Automation (RPA)
RPA automates specific activities by delegating them to software robots, whereas BPA automates a whole business process from beginning to end.
While they are distinct, RPA and BPA can operate together to provide several benefits to your firm, and both are essential to digital transformation programs. When tasks are automated with RPA and BPA, human error is practically removed, dramatically boosting the accuracy of your processes.
Even automating a single task can save many hours daily and considerably decrease costs. In addition, when employees are liberated from manual labor, they can focus on higher-level strategy and creativity. In addition to benefiting staff, increasing efficiency can improve the consumer experience.
Some examples and use cases of BPA
Business Process Automation Example #1: Onboarding new employees
While recruiting personnel may appear to be a simple procedure, it entails several steps. Starting to fill up employees' information forms, scheduling inductions, training sessions, opening bank accounts, gathering appropriate paperwork, and designating supervisors are just some of the minor tasks assigned.
The overall process can become somewhat disorganized if it is not automated, resulting in:
Paperwork that never ends
Missing out on some responsibilities
Employee unhappiness is a common occurrence.
Production is low.
Approach to an employee can benefit from business process automation because it ensures smooth transitions from one activity to the next, keeps relevant personnel informed, and provides visibility into the progress of the process.
Business Process Automation Example #2: Automation Marketing
Marketing automation software enables businesses to reach markets and find customers through automated marketing communications via email, websites, social media, and SMS to produce sales leads.
The software is a subset of customer engagement or CRM, and it's commonly used among marketing teams to automate repetitive operations and increase organizational marketing productivity.
Business Process Automation Example #2: Analytics process automation
BPA (Business Process Automation) is an effective way of transforming vast amounts of unstructured data into automated reports that help departments make better decisions. Consumer information, for example, may be used to discover customer needs and preferences and construct market strategies, which is often overlooked.
Additionally, BPA may be used to build up employee analytics in order to collect data that can be utilized to analyze the performance of an individual, team, or division.
Numerous businesses have data gathering mechanisms in place. In many situations, the data is continuously gathered. Still, the data isn't used because businesses don't want to devote additional resources to analysis, resulting in a significant competitive advantage being lost. BPA assists in resolving this issue by automating the entire process.
Business Process Automation Example #3: Orders for goods
Requests for purchase orders are a common occurrence in most businesses. The asking team completes and submits a form to the purchasing team. The request is next examined by the authorizing authority, who may reject it if the information provided is insufficient or there are financial limits. It is then returned to the team that requested it. A purchase order is generated if authorized, with copies forwarded to both the supplier and the inventory team.
The following concerns might arise if automation is not implemented:
Purchase order authorization has been delayed.
Performance has been impacted.
Documents that are missing information
Mistakes in the Purchase Order
Mistakes that occurred during the delivery of supplies
Business process automation may help traceability, accountability, and precise data recording, which can be accessible by appropriate stakeholders. To make execution easier and more efficient, it will also keep all method interactions inside this workflow.
Business Process Automation Example #4: Chatbots
These programs automate communications between a company and individuals, such as consumers or workers. In B2C engagements, chatbots are frequently employed to provide customer service or technical help.
They can also be utilized in the workplace as self-service tools. Professional chatbots, such as WalkMe's ActionBot, can also be connected with workflow automation features to complete tasks at work.
Chatbots may automatically reach out to a more significant number of pending possibilities than a salesman has time to contact with. A chatbot can reach out to a prospective prospect through text or email using a prepared script whenever they reach a given point in the funnel.
Business Process Automation Example #5: IT Service Desk support
In most cases, the amount of incoming IT tickets exceeds the ability of IT workers to address them. Among other things, automation software may evaluate, classify, and route incoming tickets to the appropriate support employees; give customer service updates; and notify IT professionals of situations that require rapid attention for compliance reasons.
AI is used in advanced automated help desk technologies to forecast, manage, and handle typical user complaints.
RELATED: IT Operations Automation: What are the Benefits of automation in information technology?
Why should corporate procedures be automated?
Automation of business processes isn't limited to only a few tasks. Several variables might indicate the necessity for automation:
Tasks in high volume
A group of persons must carry out tasks
Nature's temporality
Other processes and systems are significantly impacted
The requirement for audit trails and compliance
Here are some examples of widely automated procedures in businesses to give you a better idea:
Notifications through email and push
Support from the helpdesk
Creating case studies for customers
Aggregation and transfer of data
Backup and recovery
An employee asks for time off
Procurement
Processes in call centers
Orders for goods
Tracking of time and attendance
Payroll \Invoicing
Collections
Launches of new products
Nurturing the leader
Next Steps: Getting Started with BPA
The first step toward digital transformation – Organizations not on the path to digital transformation may regard it as a high, burdensome objective. Automating business processes can serve as a stepping stone toward a culture of continual transformation. Start with a few procedures that are obviously out of whack and work your way up.
Standardize your processes – When a business process is automated, you can count on a consistent level of results every time. Standardization helps establish your company as dependable, which may lead to growth in your consumer base.
Customer satisfaction should rise – Customer satisfaction significantly impacts every industry. You can easily surpass customer expectations by concentrating on process and operational excellence. If you consistently meet promised requirements, customers are more willing to develop a liking for your company.