YouTube for Business: Benefits of Using YouTube To Promote & Scale Your Business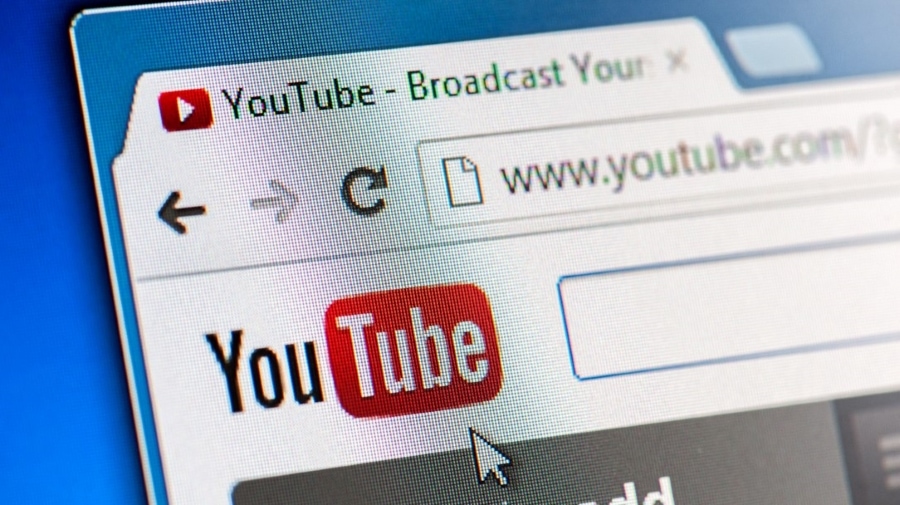 Since its inception, YouTube has grown constantly to become a media powerhouse today, boasting over 2 billion users worldwide and more than 30 million visitors per day. But what are the benefits of using YouTube to promote and scale your business?
In this guide, let us try to understand how small businesses can promote themselves effectively on this platform and use it to grow and expand.
Features of YouTube for Business
Adding video marketing to your digital marketing plan is a significant departure from the typical picture or graphic on Instagram, Facebook, and Twitter. However, YouTube for business is a worthwhile improvement.
Check out the following YouTube features:
YouTube is cost-effective even with advertisements since it is free to use
You don't need a whole video production. Even smartphone-recorded videos may provide superb video material
As Google owns YouTube, videos appear in search results. Additionally, it is the leading video search engine with its own ranking system
You may establish several channels and playlists inside your brand account to organize your video material by goods, promotions, years, and more
Captions and transcripts may be added to YouTube videos to make them more accessible and entertaining
Benefits of Using YouTube for Business
YouTube marketing is considered one of the most powerful ways businesses can reach diverse audiences and create a following.
Using this video platform for your business can provide impressive benefits when executed well. Here are some of the perks of YouTube marketing.
You can showcase your Products & Services
YouTube is an amazing place to display your offerings by creating content around them and answering the most common questions about the niche. Showing your products/services in action can encourage people to visit your site and actually make a purchase.
Businesses may use YouTube to market their goods and services and generate more qualified leads. A YouTube video is an excellent recommendation and links back to your main page.
Your video may be customized and shared through several social media platforms, including Facebook and Twitter.
Because each video will be tagged with certain keywords or tags, it will be discovered by anyone searching for you and your items on prominent search engines.
Helps you rank on Google
Videos, images, news, books, and local searches are combined in Google's search results to offer users the most relevant information.
You might have noticed that Google prioritizes video content when delivering search results to people looking for information.
You may capitalize on this by publishing high-quality content on your website and making YouTube videos to complement them. This will increase the backlinks to your website, allowing you to be discovered on Google more often.
By incorporating YouTube into your business's marketing plan, you increase the credibility of your website. Your website's pages will rank higher in the search results making your site more credible to Google.
Evergreen content
Evergreen content is material that stands the test of time over time. It stays relevant throughout time, providing you with additional prospects for progress.
When utilizing YouTube for business, you may reuse previous material to reach old and new audiences without making substantial time, money, or equipment commitments.
For instance, an old but popular blog piece may be repurposed into a podcast, video series, infographic, and explanatory video.
As a consequence, your YouTube video marketing firm obtains four new pieces of content that may be used to drive more views and interaction.
You can grow a worldwide audience
This is one of YouTube's most appealing features. Consistently posting video content will attract new visitors from all around the globe and opens the door to new people who otherwise might have never encountered your brand.
You have an edge if you are a native English speaker since it is impossible to grab the enormous English-speaking audiences (30% of all YouTube views) if you cannot write or create quality content.
In addition, if you incorporate closed captions in your films, you may reach new audiences by meeting the requirements of those with varying abilities.
In addition, it is essential to incorporate many calls-to-action in your films, including annotations that link to:
Other videos
Information on your website
Email auto-responder series
Provided goods and services
Creating a YouTube Channel for Business
Setting up a YouTube account for your small business and getting started on the platform is simple and quick. You can set up a business YouTube channel in a few simple steps. Here's how:
You need a Google business account to create your channel on this platform. You should create a Google account dedicated to YouTube business purposes.
Once you log in, visit YouTube, and you can find the option to create a channel for your business.
You can then choose a name for your channel and add touches like an avatar, bio, and other information to customize the channel to reflect your brand.
Once these steps have been completed, you can post video content that YouTube users can watch, like, comment on, and share.
Popular Content Types for YouTube
You need to create engaging content to make effective videos for promoting your business on YouTube. Here are some ideas for content you can use as you start making videos for your YouTube channel.
Product videos – Videos would let customers get an idea of the product's look and functionality without visiting a store. Product videos allow them to learn what they can expect from their purchase and decide whether it is right for their needs.
Behind the scenes (BTS) – Sharing a candid view of your operations gives a human touch to your brand. It allows audiences to learn about the staff, work culture, product making, and more. Such insight helps people connect to your brand.
Listicles – Regardless of the content format, listicles are always informative and entertaining. The best part about this type of content is that they set the right expectations on how much time it would take to consume the content.
How-tos – Step-by-step instructional video guides that show how to use a product or solve a common problem are quite popular. These videos help customers find solutions to their problems and enable prospects to learn more about your products/services.
Testimonials – Opinions and reviews of other customers matter greatly to people looking to buy a product/service. Testimonial videos effectively use past success stories to win the trust and promote your brand.
Top YouTube Marketing Strategies
Coming up with great content is essential, but it is only a part of the process. Small businesses must use the right strategies for posting their content.
Here are some tips that you can consider to ensure that your content reaches a wide audience and makes an impact.
Create goals
Having a content goal for YouTube promotion is essential. Different businesses produce content for different reasons.
You might be interested in improving engagement or growing your follower base on the platform. Or you may want to convert your viewers into customers. You must have a clear goal in mind, as it helps you remain consistent in your efforts and measure your success.
Make a content schedule
The amount of content you share on any marketing platform influences the effectiveness of any strategy. This is why it is important to create a content schedule that determines how much and when you should post.
Following a consistent posting schedule ensure that your subscribers know when they can expect to see new videos from you.
Optimize for search
As YouTube is a member of the Google family, it allows businesses to optimize content using tags, keywords, and other SEO elements.
Make sure you use them to your benefit to make your videos more visible in search results.
Monitor comments and respond
Encouraging viewers to comment on your videos is a good practice that creates interactions with the target audience. When you see comments on your videos, ensure you respond to them on time so that customers know they are being heard.
A short reply can strengthen your relationship with prospects and existing customers.
Final Thoughts
YouTube is a powerful platform to promote your brand and expand the reach of your business. Adding YouTube videos to your online marketing strategy makes it more effective. It helps improve your digital presence, bringing more sales and authority.
If you are not already utilizing YouTube to advertise your small company, you must begin immediately. With hundreds of millions of daily active users, YouTube is, without a doubt, one of the finest locations to contact new consumers, improve sales, and raise brand awareness.
In addition, it is absolutely free and simple to operate. It may help you improve your content marketing in a number of ways.
Create a variety of video material, including how-to films and product demos, to attract new consumers. In the descriptions of your movies, be sure to add links to your company website and online shop. Additionally, you should design titles containing popular keywords. You will eventually acquire a large audience that you can convert into consumers.