10 Social Media Security Tips your Employees should follow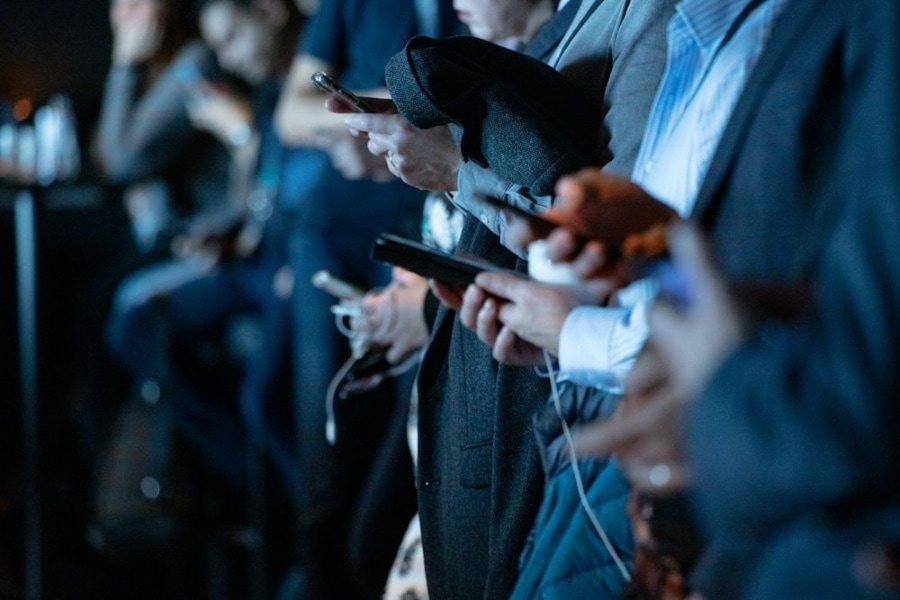 Social networking allows professionals to connect with like-minded people. Inevitably, your employees will at some point access social media, whether for business or leisure, using the corporate network.  To reduce the risk of a severe data breach, you can incorporate social media security guidelines into your cybersecurity awareness program.
The use of social media for businesses and leisure has increased over the past few years. For businesses, maintaining a social presence is a cost-effective marketing method.  However, with identity theft, phishing, and social engineering some of the more common threats seen on social media, you can't ignore the associated risks.
Fortunately, incorporating robust security measures can ensure that your corporate data remains safe, minimizing the chances of a severe breach. The below 10 social media security best practices will help you develop these security measures.

1. Use strong Passwords
The most common breach of social media safety is using similar and simple passwords on all platforms. This mistake allows hackers to guess the passwords. The need for strong, secure passwords cannot be overstated while using social media.
Every administrator is well aware of how challenging it is to adopt unique, safe passwords. A password manager for your business may be a solution. It's a one-click method for establishing secure, one-of-a-kind encrypted passwords.
2. Use Multi-Factor Authentication
Multi-factor authentication should be the default social media security precaution for everyone online nowadays.
Multi-factor authentication compels anybody logging into an account to give a code delivered to an external device or using other 3rd party software.
3. Use the privacy and security settings
Certain social media sites automatically reset privacy settings when the platform is updated. Occasionally, someone will alter a privacy option unintentionally. Malware may even access a corporate account via an authorized user's account and modify the security settings.
Because you never know when a security option may be modified, it is critical to verify these settings consistently. If anything appears out of place, double-check that all settings are correct. A wrong security setting might cause the firm significant public shame, or worse, the company account can be compromised and hacked.
4. Secure All Devices
Typically, mobile devices are the least secure devices on any network. Make sure that all network-connected devices are secure:
Anti-virus software – Anti-virus software that analyses all downloaded and installed applications for viruses that may be used to hijack social media accounts.
Firewall or VPN – To defend themselves against hacking efforts, employees should use a firewall or a secured VPN for both mobile and Wi-Fi connectivity.
Encryption – Phone data should be encrypted to prevent data from being compromised if the phone is stolen.
5. Don't provide all the Personal Information
Be cautious while providing your personal information because it can go against you. Think twice before sharing your details on social media sites.
Hackers can easily steal your data and sell it on the dark web or use it for other crimes. They can damage you financially as well.
6. Be Cautions when making Contacts
Only add people you know personally. Create online pages and groups where you don't have to share your personal information for broader interaction.
On your profiles, add trusted and known people. Having lots of friends and followers make your profile looks good, but meanwhile, it puts you at risk as well.

7. Ensure your Staff are trained on Social Media Security Best Practices
Employees must be taught to maintain the confidentiality of personal information. Occasionally, the weakest link is the employees themselves, which malevolent crooks are well aware of. This is why, at times, the goal is not the social media accounts themselves but its workers.
This knowledge is not insignificant. It may be used to change passwords for their social media accounts and perhaps business-related accounts. This is why employees must realize that they should never share this information with anybody.
Staff should be tested regularly to ensure they understand how to avoid phishing and fraud. Post posters in work locations to remind employees how to safeguard private information and data. Continue to teach staff on social engineering tactics regularly to keep the information fresh in their minds.
8. Perform Security Audits on Company Accounts
Security settings – Have any recent platform changes necessitated a modification to the security settings?
User access —Are there any users whose account access should be revoked? Are there any users who require account access?
User publishing privileges — Are there any users whose publication privileges should be revoked? Are there any users who require publishing privileges?
Recent security threats— Are there any current security risks to the company's account that have been mentioned in the news? If yes, has the company's account and network been patched appropriately? Is it true that dangerous websites have been blacklisted?
9. Avoid using your Personal Information on Third-Party Websites
Many websites allow you to register your Facebook and Twitter account through their links. While this may streamline the registration process, you're essentially providing personal information to them, which can be misused.
Never send your personal information to third-party websites without understanding how your data will be used.

10. Employ a Social Media Officer
Of all, a system administrator already has a lot on their plate without constantly worrying about social media! Assign another staff the responsibility of social media security.
They should monitor business social media accounts and ensure that employees are adhering to security best practices. Additionally, the social media protection officer may aid in teaching staff about security concerns and conducting periodic tests to ensure that they recall what they've learned.
Social Media Security Best Practices Checklist
As the Instagram leak has shown, security is determined by the system administrator to protect corporate data.
Taking all of this into consideration, your business should be adequately secured against social media weaknesses. The ideal policy is never to utilize social media on the company's corporate network.
Begin by establishing a social media policy.
Avoid publicizing business vacation time. This may be used to signal the optimal time to launch a cyber assault.
Maintain a proactive approach to network security across all devices and networks. This includes cell phones and avoiding social media on the workplace network.
Make use of multi-factor authentication techniques. Thus, even if a user's password is hacked, the user's account remains safe.
Be Conscious. Keep current security vulnerabilities that affect your company's network and devices in mind, and keep them patched and guarded against them.
Consistently train and educate staff about social media security concerns.
Ensure that workers understand how to recognize phishing emails and exercise caution when clicking on email links.
Utilize social media management tools to keep tabs on business accounts.
Maintain the confidentiality of personal information. Hackers constantly look for ways to get personal information that may be used to acquire account access.

Next Steps
Social media is a significant aspect of both personal and professional life these days. It can be an excellent way to stay connected with family and friends and keep up with the newest news. However, social media security must be a priority.
Social media profiles might reveal critical information about you or your business. Utilize these social media security tips and best practices to assist in safeguarding your social media security.
Consider scheduling frequent social media security audits to ensure nothing is overlooked and establishing a social media policy to ensure all workers understand what is inappropriate.