Boost your Social Media: Top 5 Social Media Management Tools for Small & Medium Businesses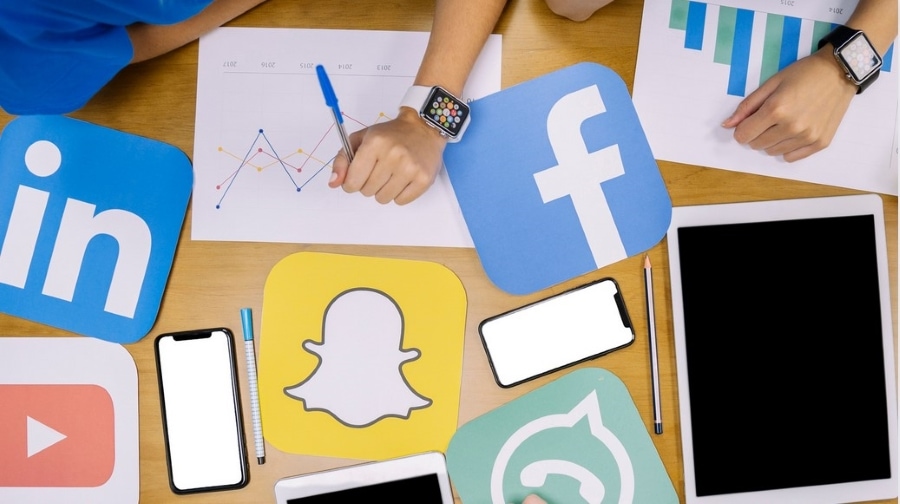 Social media marketing is an essential marketing medium for any business, with social media platforms providing access to billions of combined users. It's no surprise that small businesses use social media management tools when marketing their products and services. Small businesses can reach customers wherever they are by having a consistent social media presence.
Getting started with Social Media Marketing (SMM) is easy and completely free. Once you start using it, you might need to improve your social media marketing. Here social media tools are helpful.
Online tools are available for posting, scheduling, responding, monitoring, reporting, and creating. It is vital to choose the right tool for you and your business. Because startups often have tight budgets, every dollar must return.
Boosting your Social Media with Management Tools
Your team, company, or brand must be on social media. There are likely to be many profiles and social media accounts. These happen on more than one platform.
The big ones are Twitter, Facebook, and LinkedIn. WordPress, Blogger, and Pinterest, as well as YouTube, are some other choices.
RELATED: How to Create a Successful Social Media Campaign
On all social media sites, there are many accounts. Tools for managing social media can be used to handle all of them. The first tool in the kit is a single, all-in-one dashboard. This will let you watch all your profiles from one spot. It enables you to gather all the engagements from different platforms for analysis.
Another essential part of social media management is planning and putting out content. This is a significant part of marketing on social media sites. The best social media management software tools let you choose which posts to share. This may include the news, hashtags, and text messages. They can help you plan your posts and advise you when to post.
RELATED: Digital Marketing Strategy Basics: Creating a Comprehensive Digital Marketing Strategy
Social listening is something that social media management platforms do. They can look at trends and give advice. This information benefits marketing plans and getting in touch with the right people.
What should you look for in Social Media Management Software?
Not all social media software tools are created equal. Finding one with all the features you require now and in the future is essential. It's not worth getting to know a platform only to discover that it doesn't meet your evolving needs as you scale up.
Here are some of the features to look for:
Ease-of-use: Can the tool be used without spending hours learning its operation?
Pricing: Is it possible to have a freemium model grow with you?
Integration: Does this tool integrate with other platforms?
Functionality: Do you have all the functions that you require?
Social media management software tools are used by marketers to manage, monitor, and create social media channels. How do social media tools work? And is it worth the price?
Here are some big-picture marketing tools that social media management tools can help:
They can save you time: SMM Tools can plan, draft, and schedule a month of content using many social media scheduling tools.
They organize: Schedulers and content calendars help to bring order to chaos in an always-active channel.
They monitor overall performance: This allows social media managers and other stakeholders to visualize organic social's impact at a glance.
They are inspiring: Many extensions and bookmarking tools allow you to save images, posts, and ideas for later.
What are the leading Social Media Management Tools?
A cohesive social media marketing strategy includes more than just posting great content. Digital marketers need to be able to interpret the results from marketing campaigns.
Now that we know what to look for, let's look at the top social media tools that can help boost your social media identity.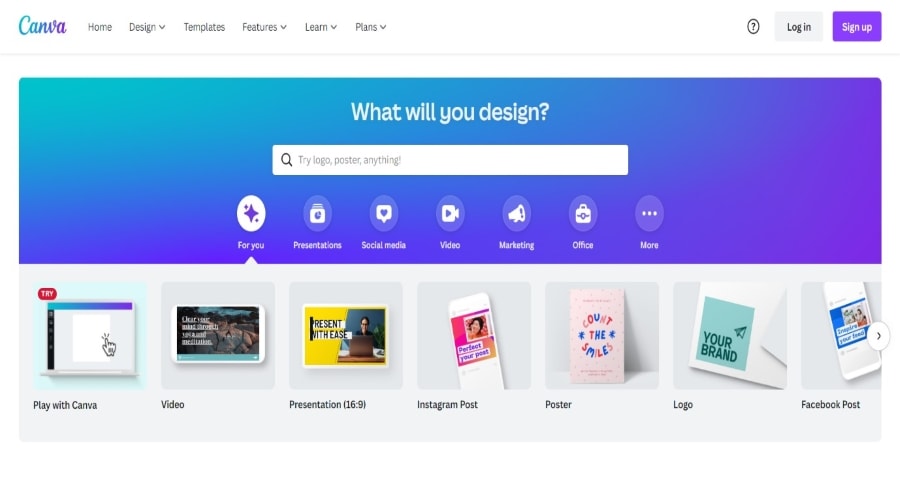 Social media marketing is all about creating eye-catching content. If you don't have the right visuals for your copy, people won't notice what you share and won't be able to engage with it.
Canva is an excellent app that allows you to create amazing things for free or with a paid subscription.
You can create elegant images with their extensive stock image library and templates. You can also create slideshows, videos, and GIFs for Instagram Stories. All of this can be done online at the Canva website.
The Canva website allows you to share the content directly to your social media profiles and add colleagues to your team to edit, download and share the content.
Visit Canva's Website for more information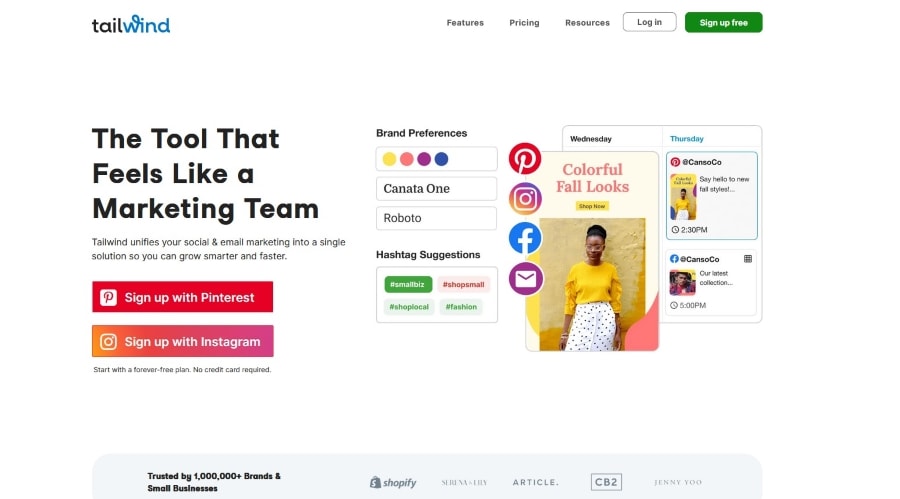 Tailwind is more focused on Pinterest than other social media marketing tools.This is important to remember.Pinterest marketing drives 4x more sales than an average digital campaign and is on the rise.
Tailwind is the ideal tool for anyone who wants to get into Pinterest marketing. Tailwind is lightweight and easy to use, as well as highly affordable.
Tailwind is more than any other Pinterest solution.Tailwind's app is a great tool for simplifying your posting and providing valuable insights. It also helps you discover industry connections.
Visit Tailwind for more information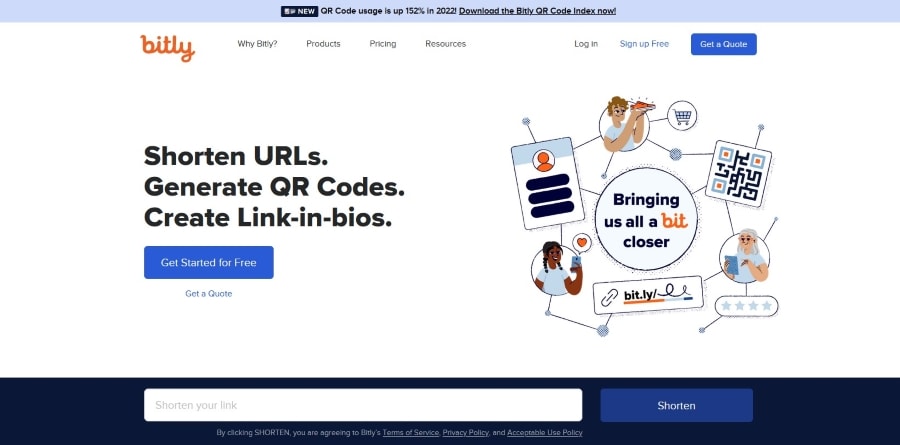 Bitly is a tool that shortens links. It is helpful for many reasons. A Bitly can give you the extra space you need on platforms such as Twitter, where there is a limited character limit.
You can also use Bitly links on other platforms, such as Instagram. A Bitly link is more professional and trustworthy than a long, complicated link that contains many random characters. Bitly allows you to organize all your links and track clicks for each one.
You can also create customized links, allowing you to replace Bit.ly's beginning with anything you want. This option is not mandatory but may be worth considering as your business grows.
Visit: https://bitly.com/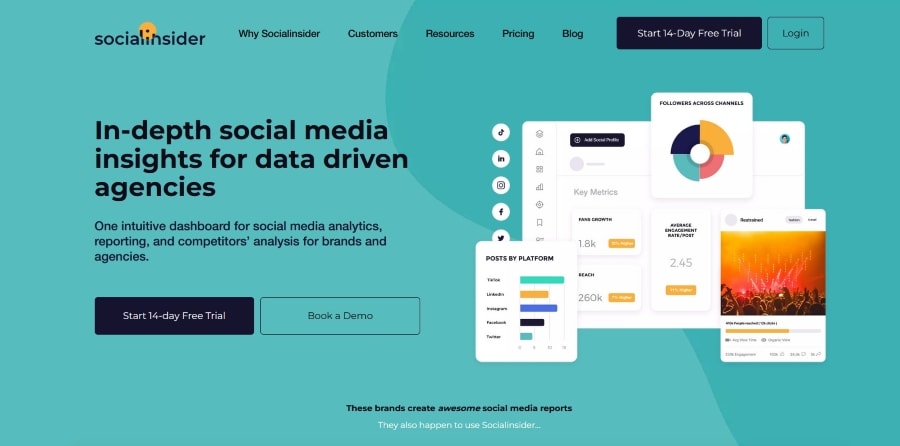 Social media marketing is incomplete without analytics. SocialInsider can help you analyze your marketing strategy. You can also compare your content performance to others worldwide using industry benchmarks.
It can be set to compare the performance of your social profiles to those of your competitors, providing insight into how to improve your social presence.
You can get both real-time and long-term reports with a paid subscription. A snapshot of your current performance and a long-term view of how you've performed historically is extremely useful.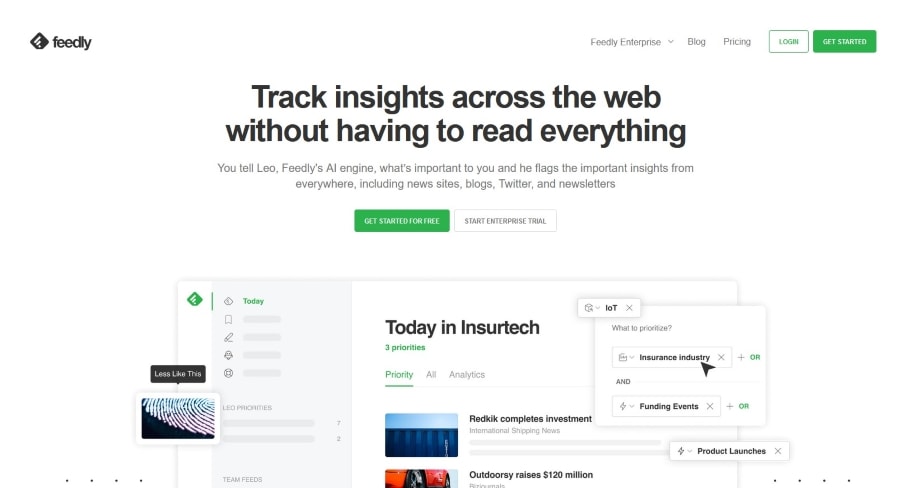 It can be challenging to find content for social media. However, solutions such as Feedly can make it much more manageable.
Feedly works by aggregating content from all sources into one place, including your favorite blogs and industry news sites. You can also browse the content from the Feedly dashboard and choose articles to share with others.
You can also organize your curated content in different feeds. You can quickly find the most recent news and funny memes.
Visit: https://feedly.com/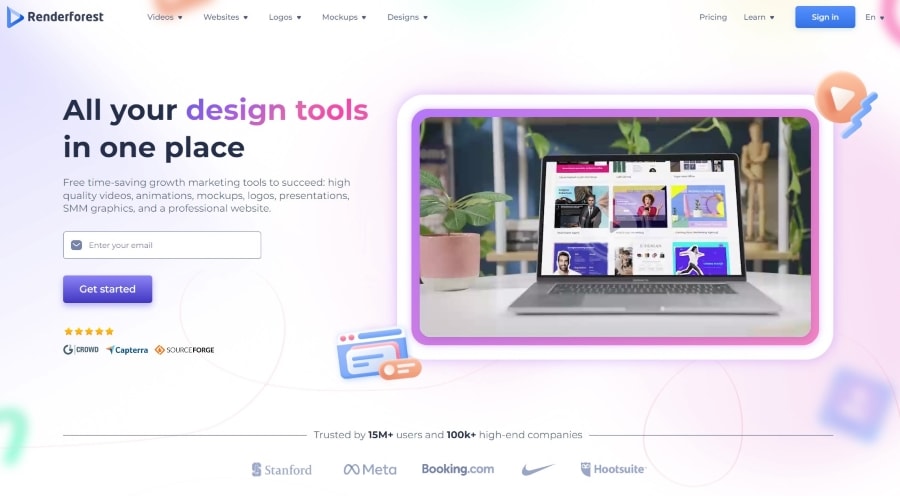 It can be challenging to find content for social media. However, solutions such as Renderforest can make it much more manageable.
Renderforest allows you to create logos, landing pages, graphics, and videos.This platform offers excellent value for marketing teams worldwide, enabling the creation of memorable brands that reach their audience.
Renderforest can be used by anyone, whether a professional or a beginner, offering fast support to help your project moving in the right direction.
Renderforest is a unique online platform that provides easy video and website production solutions for marketing departments who want to build a strong brand.
Visit Renderforest for more information
Social Media Management Tools: Frequently Asked Questions
What is the aim of Social Media Management Software Solutions?
Social media management software enables users to upload content to multiple social network accounts in advance through a single user interface.
Depending on the software business and plan, other capabilities such as analytics tools, brand awareness campaign tools, and communication tools may also be provided.
What is the significance of Social Media Management Tools?
Social media management solutions enable marketing managers, small business owners, and content writers to save time by scheduling social media posts for many accounts in advance, viewing high-level stats, and generating credible leads from social media.
What platforms are compatible with Social Media Management Software Tools?
Most social media software applications are compatible with all major social media sites. This covers Google My Business, Facebook, Instagram, Twitter, TikTok, Pinterest, LinkedIn, and YouTube.
Is software for Social Media Administration Secure?
The leading social media management software solutions provide multiple degrees of protection. Look for security features such as multifactor authentication (MFA), frequent security updates and patches, intrusion detection, monitoring user activities, data encryption, and privacy protection.
What is the cost of Social Media Management Tools?
It depends on the business and plan. Numerous businesses provide a free plan with limited usage and benefits. Plans can range from $5 per month for minimal functionality to several hundred dollars per month for comprehensive reporting and analytics.
Conclusion
If you're seeking social media management software tools to boost your social media marketing potential, the above list should help you get to the next level.
Social media management tools come in all shapes and sizes, and what suits you best depends on your social media goals and needs. Each tool has unique benefits and features that will make your job as a marketer much easier.