10 Web Design Tricks to drive Conversions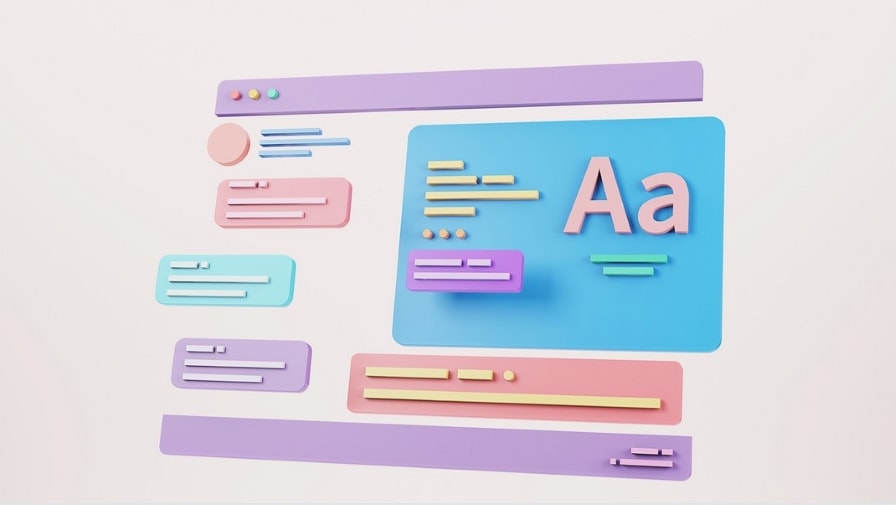 Discover how to convert visitors into leads by implementing various web design tricks and techniques.
First impressions matter when you meet someone for the first time. Online, the same applies. Your website's web design accounts for most of your first impressions. Although the stakes are high for your company, many people underestimate how important web design is to their first impressions.
Your web design should be functional to provide a positive user experience. Your site design must be functional and engaging. This is especially important if you are trying to convert visitors into leads. Bad web design can have a negative impact on your company's reputation, and it could also affect the conversion rate of your website.
The design of your company's website can also influence its credibility. Your website design should be professional, easy-to-understand, and load quickly. If you do this, you will have a better chance of converting visitors into leads.
How to turn visitors into leads
Website visitors can be converted into leads by using web design tricks. It would be too overwhelming for the site to use all of them. You should choose what is most important to you. This will help you create a well-rounded site that helps you achieve your goals.
Gamify your Site
It's hard to find a person who doesn't like playing games. It's not only entertaining but also engaging. Gamify your website by creating mini-games for visitors to enjoy. Gamification refers to the process of making your site more fun and appealing to visitors. Gamification can increase engagement and loyalty.
Gamification has a huge potential to generate income.
These games don't have to cost a lot of money with outsourced gaming service providers. They can be a fun or interesting activity that your visitors enjoy.
This web design trick makes the almost-comatose experience of browsing text-heavy sites into something exciting and enjoyable.
They will be interested in your content, skills, and the solution you promote. Online tools can be used to create interactive pop quizzes or prize exchanges.
Streamline Site Navigation
Flat minimalist designs can increase conversions. Your content and design will focus on the essential elements that simplify the next steps for site visitors. It is important not to overwhelm the user with unnecessary navigational items.
Keep it simple by limiting the number of options to five to seven. This will keep visitors engaged and give them fewer options. It also increases conversion. It will be easier to remove the drop shadows, gradients, and other realistic visual effects that are present in your design.
Exit Intent Popups
Exit-intent Popups are a great way to reduce bounce rates because they incentivize your visitors to visit your site. Exit intent popups can increase conversions by between 5-10% if done properly.
These exit popups will be launched when your visitors are ready to close their window tab. These popups work well for generating newsletter sign-ups.
Programs like Sumo and ShareThis, and WisePops may be of assistance.
Color Psychology can attract visitors
Never underestimate the power psychology has in influencing others. Psychology can be used in virtual environments as well. You may be wondering how?
It's as simple as using colors! You can use colors for aesthetic purposes but also to enhance your website's psychological mind.
Color psychology is a way to influence how visitors react to elements on your website. This includes the color of your content and call-to-action buttons. Colors are an essential part of web design elements that effectively communicate the message you want to convey.
It is important to choose a suitable color scheme for your website. You can get inspiration from your competitors and visual platforms such as Pinterest and Behance.
Use Infographics and Images to Incorporate
The human brain can process visual data 60,000 times faster than written data. Adding images to your website can capture their attention and help break down the text.
Your website can communicate effectively with your target audience using infographics and pictures. It could be as simple as showing your audience a visual representation of your website.
Welcome Full-Screen Popup
You can make every visitor feel special with a full-screen welcome popup. The popup should contain a loud and clear Call-to-Action button. They are a great design element when it comes to leads or conversions.
This design feature helps in communicating your site's message. It reduces distractions on the homepage and allows the visitor to see and listen to what you want.
This web design trick is useful for building email lists, encouraging deals, and driving traffic to your site.
A good web design has many benefits
Your website design should focus on improving user experience. This is especially important for your brand's online presence.
Your website is where you can cultivate bottom-of-the-funnel leads and convert them. A decent website design can be a boon for your business and visitors.
Brand trust is increased: The design of your website can affect how potential customers judge your company's credibility. Trust is fostered by websites that are professional and trendy. Visitors will be skeptical about your credibility if your website design is not up-to-date and professional.
Enhances Visitor Experience: Good design is easy to use and makes it easy for users to find the information they need on your site. This creates a positive user experience. Although your website might work well, poor design can give visitors the impression that navigating or searching for what you are searching for is difficult. Even though two websites may perform the same, visitors are more likely to choose a visually appealing site over a boring one.
Navigation simplified: It is simple to use a well-designed website. Reduce the number of options available to visitors to make it easier for them to choose what to do and where to go. This will make your visitors stay longer on your site if they have a great time and convert them into leads.
Increases website loading speed: Most website visitors will leave if pages take longer than three seconds to load or are slow loading. It is important to have a well-designed website to ensure that it loads quickly on all devices. Visitors are likelier to stay on websites that load quickly than those that take too long. A site can load in seconds thanks to fluid grids, high-quality, responsive visual media, and a fast loading speed.
Conclusion
Do not miss this chance to grow your customer base. Now is the time to make your website more attractive to convert all site visitors into leads. Keep it simple and effective. The time you have to catch a visitor's attention to your site is only 8 seconds. You must make sure that everything is clear and concise.