Web Design vs Web Development: Which should I use to build my Website?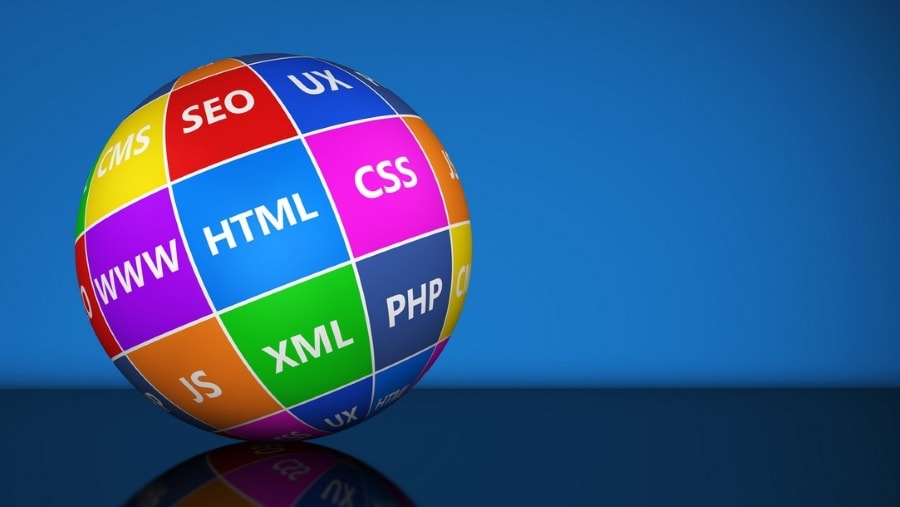 Web Design vs Web Development: There is no doubt that a strong web presence has today become more crucial than ever for businesses of every size across industries. A corporate website allows people to find the business and facilitates a marketing platform that is available 24×7. It educates potential customers about the company, its offerings, business hours, and supported payment methods.
However, for a website to be effective, it must be well-designed and well-developed. Visitors must find the site aesthetically pleasing and easy to navigate. This is where web design and web development concepts come into play. In this guide, let us try to understand the differences between web design and development.
Web Design vs Development: An Overview
Web design focuses on the usability and aesthetics of a website, including layout, color scheme, the flow of information, and other visual aspects of the website. It has to deal with what the visitors see on their devices and not much about the mechanism that makes the website work.
Web designers make use of layouts, colors, images, and typography to liven up digital experiences. Their job is to ensure that the website looks clean and clear and that customers can interact intuitively.
On the other hand, web development governs the behind-the-scenes programming that makes the website work. A web designer creates a visible button for the interface, while a web developer ensures that the desired action takes place upon pressing the button.
Web developers focus either on a website's front or back end or both.
Web Design vs. Web Development: Understanding the Similarities & Differences
Both web design and web development are crucial for businesses interested in building and maintaining an online presence. The two areas work closely together and might even be taken care of by the same team in an organization.
Professionals working in these areas possess knowledge of programming languages and good coding experience.
Web design and development also require that professionals stay abreast of the latest innovations and trends in the field.
When executed well, web design and development build a cohesive concept that helps the organization achieve its business vision and serve its customers better.
Though the two areas share some similarities, they differ in many respects. Those who work in web design and web development should master the skills specific to their fields.
As web design focuses on aesthetics, designers need to know how the website can be visually appealing to users. They must master design applications to build front-end software with desired features. They must also ensure that the design they create aligns with the brand in terms of elements like color scheme and logo.
Web developers are responsible for the functional aspects of the site contained in the aesthetic created by designers.
These professionals use their programming skills to make sure the product proposed by designers comes into reality. Those who work in the field of web development must master software languages like Java, SQL, machine learning, etc.
Roles in Web Design vs Development
As internet usage keeps increasing, the demand for skilled professionals in the areas of web design and development will remain high. Businesses willing to stay relevant and competitive in their market must ensure they keep up with such trends or can lose their customers to peers.
Web design and development are likely to offer plenty of job opportunities in the future. Moreover, these careers fetch attractive salaries. A web designer gets an average annual salary of $50,000, while a web developer earns about $59,000 on average in a year.
Types of Web Designers
There are various types of web designers based on their roles:
UX Designers: The job of user experience designers is to keep the website users hooked. They can identify how to design a website that the target audience likes as they conduct extensive research into the user demographics and website requirements.
UI Designers: A user interface web designer helps improve users' interaction with the website elements and interface. They accomplish this by translating the ideas and values of the brand into an interface that is easy to navigate and pleasant to use.
Visual Designers: The role of this type of designer is to make sure the completed product looks appealing. They are generally a mix of UI and UX designers and help solve design issues. They also work on conceptualizing the brand's style and tone.
Types of Web Developers
Based on the job position, web developers can be classified into three types:
Front-End Developers: The portion of the website that directly interacts with users is called the front-end. It includes everything from buttons and styles to colors and the navigation menu. Front-end developers use JavaScript, HTML, CSS, and other languages to implement a website's design, structure, behavior, and content. These developers must ensure that the site they create is responsive on every device and performs as expected.
Back-End Developers: The backend is the server side of a site that does not interact with users. These parts are coded by developers on servers and databases and accessed indirectly by users through a front-end application. These developers are responsible for testing the website, fixing bugs, and creating libraries, among other tasks.
Full Stack Developers: This type of developer can build entire web applications and sites. They take care of everything from front-end and back-end to database and debugging of web projects.
Final Thoughts
While it is easy to think of web design and web development as the same, there are some key differences between them. Web design involves bringing a company's idea into reality, while web development is about using code to create the logic behind the website.
When you are looking to build a new corporate website, you need a designer to make your site look and feel how the audience would want and a developer to ensure it works as intended to provide the users with a pleasant experience.