Antivirus vs Endpoint Protection: Which one best protects your Business?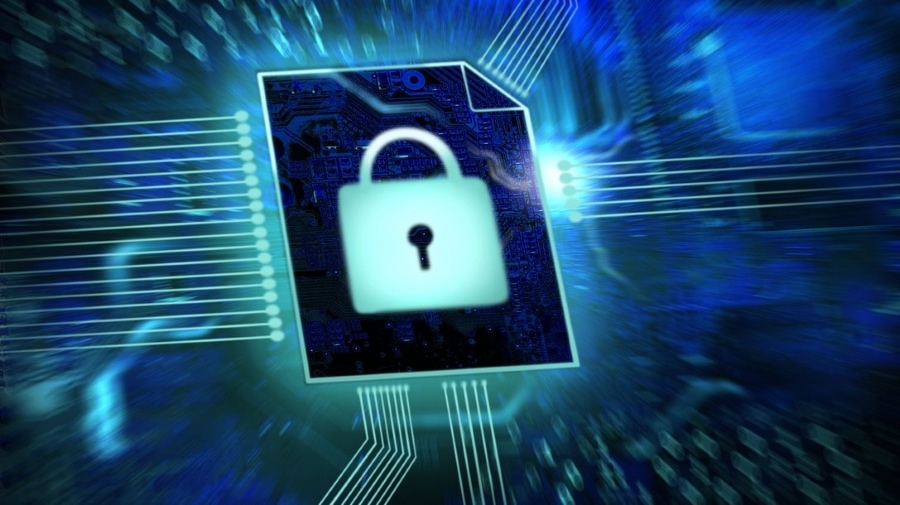 Antivirus Software vs Endpoint Protection: Endpoint protection (also known as Endpoint security) and antivirus are solutions that defend organizations from cyberattacks by continually scanning for dangerous content and addressing issues before they propagate.
People frequently understand that cyber threats are capable of causing significant damage yet often consider that their organization is somehow impervious to cyber attacks. However, any organization – large or small, could be a target for cybercrime.
Today's most common threats frequently involve manipulating users into clicking on a malicious link or exploiting a vulnerability in an out-of-date application. If an organization isn't prepared to stop these threats, such attacks can easily cause financial and reputational damage.
Antivirus Software vs Endpoint Protection Solutions
When comparing antivirus software vs endpoint protection solutions, it's easy to confuse the two types of cybersecurity protection for your firm.
Antivirus software, as we all know, is designed to identify and defend devices against viruses, spyware, adware, ransomware, and other forms of malware. If your business already uses antivirus, should you consider switching to endpoint protection?
Fortunately, there are many options on the market, so it is more than likely that one meets your exact specifications. However, determining your organization's requirements might be difficult since many solutions are available.
Below, we detail the distinction between endpoint security and antivirus software to help you better understand which type of solution your business requires.
What is Antivirus Software?
Antivirus is security software that prevents, detects, and eliminates malware. Malware is malicious or undesired programming designed to harm a computer network or its components.
Malware encompasses viruses, Trojans, keyloggers, ransomware, and worms, among other things. Antivirus Software (AV) is a stand-alone security solution installed on PCs, laptops, smartphones, and servers.
Nowadays, the majority of Antivirus Softwares provide a variety of security features. Antivirus software (AV), often considered a type of endpoint security, operates in the background, scanning device folders and files for threatening patterns and issuing alerts if any malware is identified.
How does Antivirus Software Work?
Using a robust antivirus safeguards against malware and phishing attempts. Antivirus software also guards against spyware, allowing hackers to monitor a user's computer activity.
Antivirus software screens inbound information protecting your endpoints against internet-based threats, such as pop-up advertisements, spam sites, and malicious webpages.
Because antivirus software protects individual network devices, they are better suited to smaller businesses that lack a sophisticated network design and don't have a large number of devices to protect.
Key Features of Antivirus Software
Antivirus software can be efficient for network security if you only need to protect a few devices and are ready to put your solution on each one individually. When selecting antivirus software for your organization, the following are the key characteristics to consider:
Simple deployment and management: Since antivirus software must be installed on each endpoint, it should be straightforward to deploy and administer. If an update is too complex or time-consuming, the user may consider this inconvenient and leave the endpoint vulnerable
Compatibility with multiple devices: Advanced antivirus software works on computers, smartphones, and desktops. This is helpful for companies with remote workers who use personal devices to access corporate apps. Even if a person only uses their phone for MS Teams, it's connected to your business network and could be hacked if not secured.
Remote monitoring and management: If your staff are using their devices away from the office, you must be able to remotely monitor the software and ensure that it is updated as needed.
Automated updates and patching: With new malware threats increasingly daily, your Antivirus software must automatically update and distribute third-party patches. Staff should not be relied upon to keep their software up to date, and not all solutions allow you to do it remotely, so this function is critical.
Real-time scanning: Advanced antivirus software enables you to plan automatic scans at times that are least bothersome to your users. However, you should be able to perform a manual scan if as and when required.
Web filtering: Internet-based threats can be equally as dangerous as file-based threats, and if allowed to infect your system, they can cause significant damage. A robust web filter will prevent your staff from accessing dangerous websites, effectively eliminating this issue.
Anti-phishing: Despite the growing popularity of cyber awareness training solutions, phishing assaults still cause many data breaches. This makes phishing a global danger for businesses. Your anti-phishing solution should include URL screening and attachment sandboxing.
Efficiency: Make sure your Antivirus software should speed up your system by removing malware and viruses, which slow it down. Antivirus software might slow down your computer when scanning for dangers. If you can't find a lightweight solution, scan devices when employees aren't using them.
What is Endpoint Security?
Endpoint security, often used interchangeably with endpoint security, is meant to defend your entire corporate network from harmful attacks by combining sophisticated anti-malware, firewalls, and device management technologies.
They protect all network endpoints, including servers, workstations, IoT (Internet of Things), and mobile devices. Endpoint protection solutions are designed to be managed centrally, allowing administrators to remotely monitor and react to issues across the whole network at any time.
Since Endpoint protection solutions are centrally managed, administrators can remotely identify new devices, as well as remove devices if an employee's contract expires.
Through an Endpoint Security system, administrators can also schedule the deployment of any new software, patches, and updates across all devices, ensuring the security of all networked endpoints without relying on users to accept and apply upgrades to their workstations.
How does Endpoint Protection Work?
Endpoint security protects the data and workflows of any network-connected device. Endpoint protection platforms (EPP) scan incoming files. Modern EPPs keep a growing threat database on the cloud.
This prevents endpoints from storing all this data locally and updating databases. Cloud access makes adding more data faster and easier.
The EPP allows system administrators a centralized console on a network gateway or server, while the Endpoints get client software, which can be installed as a SaaS and remotely managed or installed locally.
Once the endpoint is set up, the client program can send updates, validate log-in attempts, and administer corporate policies. EPPs safeguard endpoints through application control and encryption, which prevents data loss.
Malware and other risks are readily discovered using EPP. An alternative to EPP is EDR. EDR can discover polymorphic, file-less, and zero-day threats. Continuous monitoring gives EDR more information and options to respond.
On-premises or cloud-based EPP solutions are available. Some compliance and regulatory standards may necessitate on-premises security, despite the scalability and ease of cloud-based systems.
Key Features of Endpoint Protection Systems
Of course, each business has unique security requirements, so you must ensure that the solution you select has the skills to satisfy your individual use case. However, the following are some of the most crucial features of any good endpoint security solution:
Endpoint Detection and Response (EDR): A robust endpoint protection solution should allow you to monitor your network for newly connected devices and scan each device for any vulnerabilities. It should notify you of these vulnerabilities so that you may address them before a hacker can exploit them.
Antivirus and Anti-malware: These technologies are essential for detecting and mitigating the "everyday" dangers. Firewalls, data loss prevention (DLP), and web filtering technology are examples of such technology.
Management and analytics: Well-designed Endpoint protection solutions should be able to create reports on the general health of your network, allowing you to enhance your security progressively. These reports should be accessible via a consolidated admin panel.
Machine learning and Artificial Intelligence: Most endpoint security solutions are cloud-based. This enables them to be crowdsourced and leverage artificial intelligence to deliver automated analytics to protect your network from new and emerging threats and those currently known and recorded in their database.
Automated incident response: advanced endpoint security solutions enable you to automate incident investigation and response by creating step-by-step workflows. By leveraging capabilities such as blacklisting and sandboxing, your endpoint security solution will respond to malware on its own, freeing up your cybersecurity team's time for situations that are more difficult to resolve.
Remote management: Remote working is not going away anytime soon. The centralized management functionality offered by advanced Endpoint protection solutions enables your administrators to remotely identify and manage user devices without needing any user interaction.
Third-party integrations: Lastly and fundamentally, your endpoint protection solution must be simple to integrate with your existing security technologies. No matter how advanced a product is, investing in an endpoint protection solution that isn't compatible with your infrastructure is pointless.
Antivirus vs Endpoint Protection: Which solution is right for you?
Comparing antivirus software vs endpoint protection solutions, it seems complete security platforms appear to provide more capacity for the two systems. However, greater capabilities do not automatically imply that one system is superior to another for your firm.
Buying an overly complex system that you will never use can end up costing you money while not giving you the required benefits.
Depending on your organization's size and needs, either an antivirus or an endpoint security solution may suffice. Here's the simplest formula for determining the type of merchandise you require.
Number of Users – One of the most significant advantages of endpoint security is its ability to protect many devices from a centralized hub. However, if only a few people use internet-connected gadgets, antivirus software may be helpful.
This is especially true if your employees are reasonably tech-savvy and you rely on them to keep their systems and updates up to date.
Do you require protection for five or fewer devices? – If you have 5 or fewer end-users or devices to secure and do not intend to expand, business antivirus is most likely the better choice.
Do you need to safeguard standard endpoints like PCs and smartphones? – or do you need to safeguard servers and virtual environments as well? – Antivirus appears to be the best option if you only need to safeguard up to 5 PCs, laptops, or mobile devices.
Employees Working from Home – Security software may be useful if you have workers working from home or multiple workplaces. Even if you don't have many employees, the distance between them may make it impossible for them to control their devices in person.
Endpoint Protection software allows your system administrator to access the device and remotely resolve staff difficulties.
Information Value – If there is any chance that someone with access to your company's devices would steal information, a comprehensive security solution is strongly advised. Internal attacks pose a significant risk to enterprises.
In these cases, antivirus software is ineffective. Endpoint Protection software is required to protect your information effectively from those closest to it.
Antivirus vs Endpoint Security: Next Steps
Whether you should invest in antivirus software or opt for a more advanced endpoint security solution is determined by your network size, the number of workers working remotely, and whether you need to be able to monitor device activity centrally.
You should consider an endpoint security solution if you need to cover more than five devices, need security for virtual environments and servers, or be able to centrally manage protection for remote workers or different offices/worksites.
Although corporate antivirus can provide adequate protection in many circumstances, it lacks the management/deployment capabilities that IT administrators require to run a streamlined security operation.
By understanding the fundamental differences between antivirus vs endpoint protection, the next step in your endpoint security journey is selecting the solution.