Understanding Internet of Things (IoT): What is IoT, and how does it benefit business?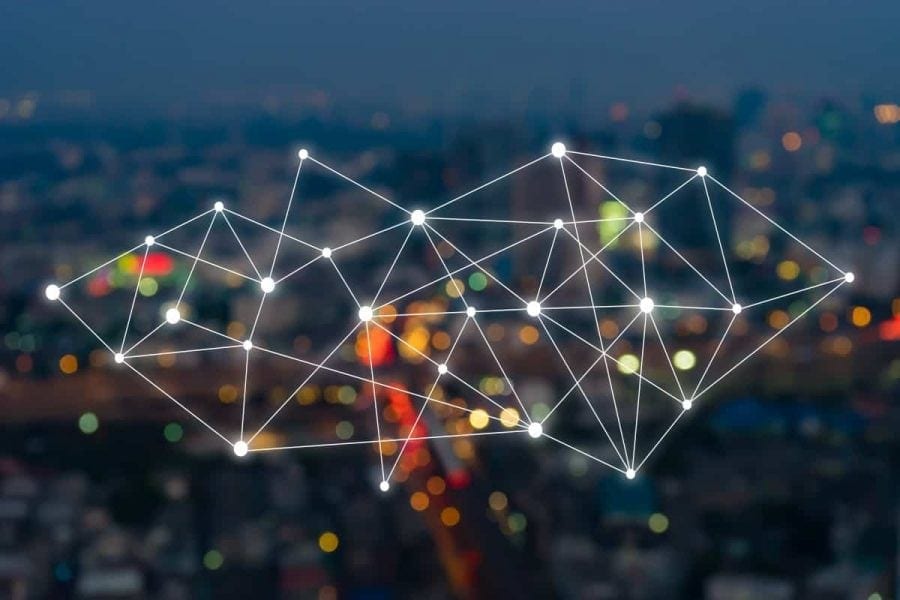 IoT is anticipated to lead the next stages of the digitial revolution, with the methods that businesses use to track their data changing because of IoT. So how does your business benefit, what exactly is the Internet of Things (IoT)?
Gartner states that there are about 6.4 billion devices that require Internet in 2017. Experts say that this number will be twice the current volume when 2020 ends. IoT is expected to fundamentally alter business operations and management, and in some ways, already is.
Change is not always bad. Businesses which are quick to adapt to the changes that IoT is anticipated to bring will reap early rewards, in what is expected to be, a fast-paced market.
What is Internet of Things (IoT)?
IoT is about different devices connecting and sending data to the Internet. These devices actually 'communicate with each other.'
IoT is a mesh of interrelated computing devices and sensors which transmit collected data via the Internet.  The devices and sensors aim to provide a wealth of information concerning their environment, including real-time analytical sensors, machine sensors, in-built systems and also commodity sensors.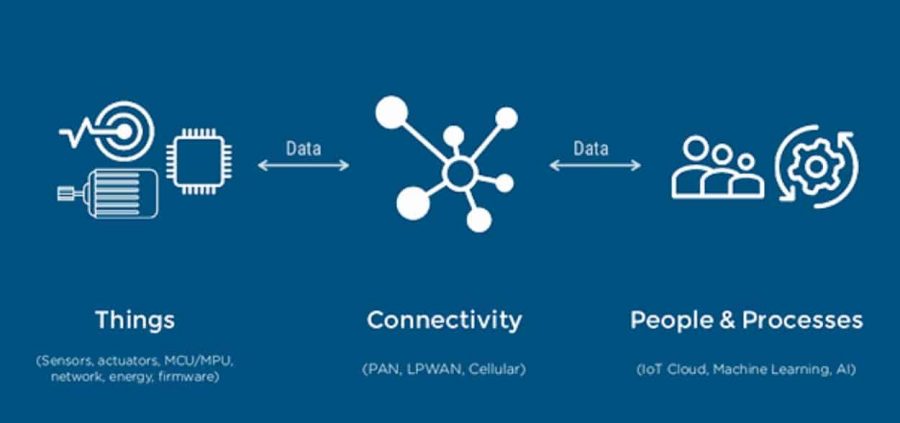 Can you imagine driving on the road where the roadway is full of sensors? Or perhaps streetlights that turn right on when it is needed, and cameras are all installed on the route monitor to takedown incidents and congestion happening on the roadway.
At the same time, the car that is connected to IoT gets real-time and will focus on a route that drives down itself. Then you get to enjoy a completely automated ride.
IoT aims to extend the power of the Internet beyond just computers and smartphones. IBM's introductory video on IoT provides a good understanding of the Internet of Things (IoT):
How does IoT benefit businesses?
IoT promises to be one of the leading technologies of our time. In short, IoT enables a multitude of devices to interconnect with one another and the Internet, ultimately gathering data. Think beyond just smartphones and tablets. IoT includes devices such as cars, street lighting, and more.
As for businesses, the Internet of Things (IoT) will give increased insight and a greater degree of control over many objects in differing environments that currently remain beyond the reach of the Internet. As technology evolves, IoT will change the way we live and work in the future.
Therefore, businesses will be able to use IoT technology to get valuable information, and be better than the competitors and have more innovation.
Some benefits of IoT can bring to business:
Accelerate your business operations – IoT offers the opportunity to interconnect a multitude of devices, enabling the optimization of several disparate processes. Interconnected devices can make transportation systems run more efficiently, and ensure fast and effective communications with employees, customers and suppliers. For business, this means faster delivery to partners and clients.
Improved Analytics and Forecasting – As the number IoT devices grow, they will provide a gateway to improved data management. Depending on where, when and how the data is collected will provide opportunities to gain valuable insights into consumer behaviour, employee workflows, and client working practices. End-to-end, this will provide valuable information to your business.
Effective management of Inventory – Based on the current trends, firms rely on systems that need barcodes to handle inventory. For example, you could attach IoT devices to merchandise. When connected to appropropiate systems, this will enable efficient and effective tracking of all inventory. With every detailed merchandise data available via IoT, will allow you to access valuable data when necessary.

Decreased Costs – Energy is also supposed to be cheaper with newer software. Your equipment will need to have more capacity to run smoothly. For this reason, the maintenance work will be easier to carry out. Based on this reason, there will be fewer costs incurred by the company to make the inventory bigger. Therefore, the costs will decrease.
Enable Flexible and Remote Working – There are so many devices with special software that uses cloud drives. Thus, remote work is another option that many experts use in various industries. As IoT becomes popular, it is easier to handle all the devices on the system. Access to a stable internet connection will enable you to manage your business from any place across the globe.
Increase Productivity – It is a simple rule that the company productivity levels will increase as operating expenses decrease. Business costs may be high at first. However, with the IoT technology, you will pay less for production costs and the team of workers involved in the production. As this is the reason, generating new products will become necessary. IoT technology will also manage to overcome the challenges in the whole business.
What connects all the IoT devices?
All the different devices for their most basic uses, like collecting information. The data will be used to accurately send and manipulate the way you connect with the world. From the online habits to the things you do, and other things that you do or don't do will be adequately monitored.
Cellular Connections
Many people are familiar with cellular connections that are used across the globe to connect mobile devices to the Internet. IoT devices will use cell towers to connect to the cellular collections properly. Cellular connectivity has a broad range and capacity to transmit large volumes of data across the Internet. However, cellular connectivity uses significant power, so it is not suitable for IoT mobile devices that do not have a constant power supply, especially in rural areas.
As for 2G, 3G and 4G are the Things (IoT) that we all know about, but we do not bother about IoT and Wi-Fi? There are so many online connections that can run the IoT and these different connections are different by the cellular connections.
See also: 5G IoT: Why is 5G important for IoT?
Low Power Wide Area Network (LPWAN)
Low Power Wide Area Network, or LPWAN,  is a type of connectivity network ideally suited for IoT devices.  LPWAN allows IoT sensors to be used in different rural areas where it is not within the range of more traditional connectivity networks. Therefore, these devices are powered by a battery and transmitting data packets over the whole network. The entire connection is appropriately done by monitoring different utility bills and can be used for different types of sectors. These features are great for water quality, tracking various livestock or the quality of the soil moisture.
Personal Area Network (PAN)
PANs are a type of short-range data transmission network used for communication between digital devices. Such devices, interconnected via the Personal Area Network (PAN), typically operate in the range of a single person, usually around 10 meters.
For instance, someone could interconnect a laptop, portable printer, and a mobile device, some form of wireless technology, without needing to plug anything in. A Personal Area Network could also be connected, using the mobile phone, to the Internet or other networks.
The term wireless personal area network (WPAN), is probably more accurate but used interchangeably with Personal Area Network (PAN) since almost any personal area network would need to function wirelessly.
The role of Cloud Computing
While the Internet of Things (IoT) is exciting on its own, the real innovation will come when IoT is combined with cloud computing. All the interconnected IoT devices will generate large volumes of data. This data can easily be captured and stored, but for it to be useful, it needs to be transformed into knowledge and intelligence.  This is where cloud computing comes in. Cloud systems will be used to transform the data into valuable knowledge and drive productive, cost-effective actions  (intelligence). Leveraging the Cloud in this way, allows for improved decision-making and optimal web-enabled interactions.
The virtual infrastructure provided by the Cloud can be further leveraged for utility computing, through  application integrations, device monitoring, storage devices, analytics, visualization platforms, and client delivery. The utility-based model offered by cloud computing will allow businesses and users to access applications on-demand anyplace, anytime, and anywhere.
Data protection challenges
Combining Internet of Things (IoT) and cloud computing, does present some challenges, paritcualry around data privacy and data security.  In such a distributed system, protecting personal privacy is essential. How information security and privacy is addressed and resolved is a key theme  while developing Internet of Things (IoT) systems. Naturally, individuals and groups, may resist the unfettered flow of information, if the public lack the confidence that IoT systems will not be detrimental to privacy.
The integrated nature of the Internet of Things (IoT) does raise some serious concerns regarding individual privacy. These concerns are exacerbated by the universal connectivity via the Internet which is a key feature of IoT.  Unless specific mechanisms and standards are established, for example, encryption, authentication, and such, personally identifiable information (PII) could become exposed.
Making business better with IoT solutions
Innovating business models, improved productivity, enhanced safety, cost efficiencies are just some of the benefits of IoT.  IoT has been progressing fast, so businesses should seek to incorporate IoT into their operations at the earliest feasible opportunity.
While developing a proactive attitude for the future is encouraged, businesses still need to proceed with caution, one step at a time, to maximize the benefits from the latest IoT technology features.