What is Business Process Automation (BPA)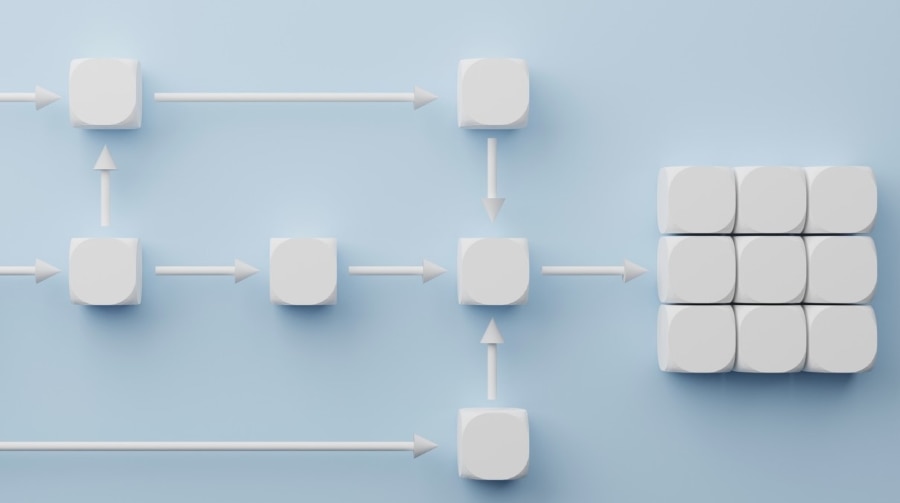 Digital transformation is a huge project with a lot of moving elements. What is the best place for a company to start? Which objectives are by far the greatest importance? This is where business process automation comes into play. In an age when being competitive necessitates adapting fast to change, business process automation is a critical piece of the digital transformation jigsaw.
Business Process Automation refers to the use of software to automate routine, multi-component business transactions (BPA). In contrast to other kinds of automated processes, BPA systems are often complex, linked to several business IT platforms, and tailored to an organization's specific requirements.
BPA is typically utilized as a part of a digital transformation strategy to assist businesses in simplifying their operations and operating more effectively.
What is Business Process Automation (BPA)
Business Process Automation (BPA) is defined as using modern technology to automate the company's complex activities. This automation often extends well beyond ordinary data manipulation and record-keeping. It nearly usually works with the occurrence of mission-critical, core tasks and focuses on "run the firm" rather than "measure the business" types of automation initiatives. BPA enables a company's highly educated employees to address its numerous stakeholders' demands.
To better understand process improvement, let's define a business process.
A business process is any set of actions that helps a corporation achieve a certain objective. It is typically a repeated procedure that necessitates a series of actions involving several IT applications, primarily in the context of automation.
Typical business operations include delivering an order to a customer, processing a mortgage application, preparing an expenditure report, and training a new employee.
When managed ad hoc, such procedures often include email discussions, documents, and handoffs. A little misstep may trigger off a chain reaction of inefficiencies, including coordination difficulties and production delays. These issues exacerbate on a bigger scale.
Automation software addresses these concerns. By using a reusable and adaptable business automation method, a company may regain control of business processes, improve communication, and reduce misunderstanding. When a firm process is automated, employees may concentrate on important tasks rather than hard, repetitive, and usually irritating tasks.
AI is increasingly being employed in BPA solutions to make strategic choices based on massive volumes of data. As a result, technologies evolve to manage misconceptions and interact with client needs without the assistance of an expert, resulting in a better customer experience.
What is the process of automating corporate processes?
Whenever a company automates an operation, BPA occurs, but not all productivity technologies are made equal.
BPA, at its most basic level, entails interconnection processes that help various programs to "talk" to one another. Anyone can use an integration infrastructure as a service (iPaaS) like Zapier to connect a few applications and optimize process parts.
Even at the most advanced level, BPA collaborates with continuous improvement and artificial intelligence to automate tasks beyond simple data pulls.
To improve the automation process, interconnect old machines to third-party programs.
Using machine learning and robotic process automation (RPA) to manage complicated networks.
What are some of the advantages of automating business processes?
Enhance performance that achieves jobs swiftly and often without manual operation, resulting in cost savings.
Enhance customer satisfaction by making information available that empowers enterprises to put the customer experience within perspective and develop more personalized experiences.
Promote connection that connects technologies and breaks down silos to create a unified picture of company data, allowing for more knowledgeable and efficient decision-making.
Improve collaboration by using a common platform. Business and IT teams can collaborate more efficiently.
Management synchronization enables cross-organizational coordination of individuals, technology, and knowledge to drive strategic plans.
The Components of BPA
Understanding Your User
The BPA you choose must be able to suit the demands of the end customers. All stakeholders must be at ease and satisfied with the automated method. It is futile to choose a strategy that will fundamentally change how things are done to automate. Alternatively, it should complement and expand on present practices.
Planning.
Before adopting a visual plan or blueprint, it is important to create one. Record and take notes on the system's flow under consideration so that you can understand where automating would be much more beneficial at a glance.
Maintain a straightforward approach.
Particular approaches, procedures, and instruments utilized to improve automation processes should be maintained to a minimum. Certainly, it's thrilling before you even begin, and do not get blown away. Only automate procedures that respond well to it.
Documentation
Everything will most likely go extremely well at first. However, you will almost certainly need to troubleshoot at some point. When you've been keeping notes and records, dealing with problems in detail will be simpler when they arise.
Training
Users must be trained. Using the "Learn the Trainer" technique is one good way to do this. The team leader must be trained and allowed to pass on what they have learned to the rest of the team. Everyone participating will be well-versed in its use and will be able to seek assistance from team leaders if problems emerge.
There is far more to your BPA's efficiency than these elements. In the following part, we'll go over some of the principles that should be followed.
Business process automation recommended practices
Having to sign up for a business process automation solution isn't always enough to ensure success. You'll have to take a methodical strategy to automate your business procedures.
Here are a few other suggestions for making automation a success.
Make sure you have well-defined goals when automating a business process. When it concerns course adjustment, this will save you a huge amount of time.
Use a step-by-step approach to measuring your results. Many businesses become dissatisfied when accomplishments do not surface overnight.
Provide enough time for employee engagement and a transition phase.
Take an extended approach to earn a good return on investment.
Whenever ready-made options are available, make use of them.
BPA is beneficial to businesses in a variety of ways. Whenever activities are automated, human error is essentially eliminated.
Simply automating one operation can save many hours per day, resulting in huge cost savings. Employees can focus on more vital topics like high-level planning and creativity when they are freed from physical labor.