VoIP vs Analog Phone Systems: Which phone system is best for business?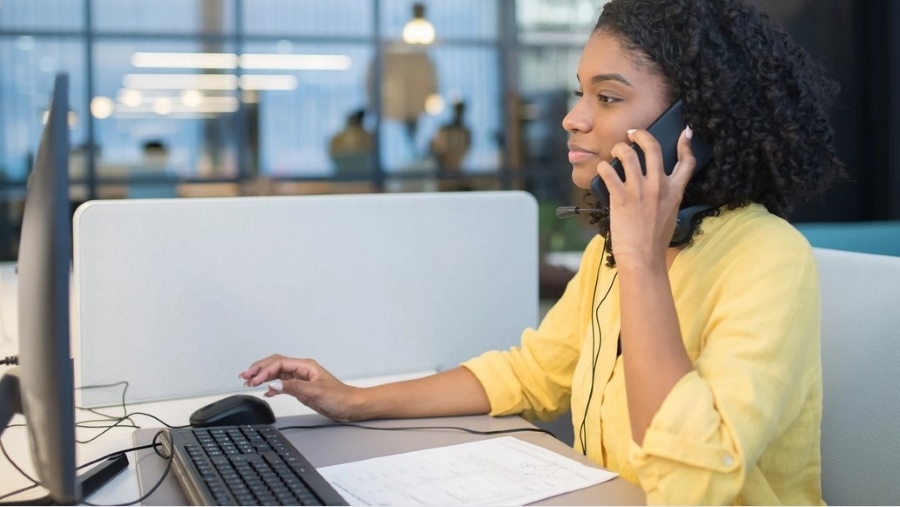 VoIP vs Analog Telephony Systems: Businesses, small and large, rely on high-quality phone systems to communicate with clients, suppliers, and partners. However, the type of phone they use depends on several factors, including their needs. The two most popular options are analog phone systems and VoIP phone systems. While analog phones are a common choice, most business owners wonder whether they should upgrade to VoIP.
In this guide, we talk about analog and VoIP phone systems and understand how they work and differ to help you decide what is best for your business.
What is Analog Phone System?
Analog phone systems are made up of traditional landline phones. Voice signals are transmitted through copper wires along a line of physical switch boxes to facilitate communication between two ends. Businesses relying on the analog phone generally have had the system for years now.
A company typically sets up an on-premise PBX (Private Branch Exchange) with one or more lines. It creates an internal phone network connecting employees and to other analog lines.
This allows all the people in the organization to use a shared phone system, thereby reducing costs. This type of service is only available where wires are installed. An analogue phone system's considerations are long-distance charges, installation costs, and bad weather.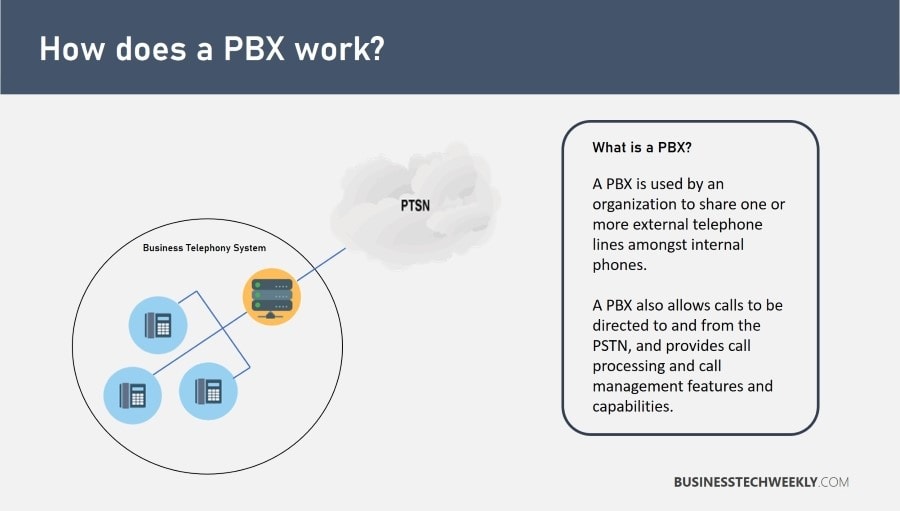 What is VoIP Phone System?
Voice over Internet Protocol involves no switches or traditional technology. This type of phone system uses the existing internet connection to make calls.
It works by transforming voice signals into digital format and requires a phone, computer, or smartphone to communicate. It also comes with several advanced features built-in.
A VoIP phone system is also called a digital phone service and involves transmitting data packets to a VoIP provider who directs calls between the two ends.
The process occurs within milliseconds depending on the broadband connection it uses. This phone system lets businesses enjoy all the communication features for an affordable price.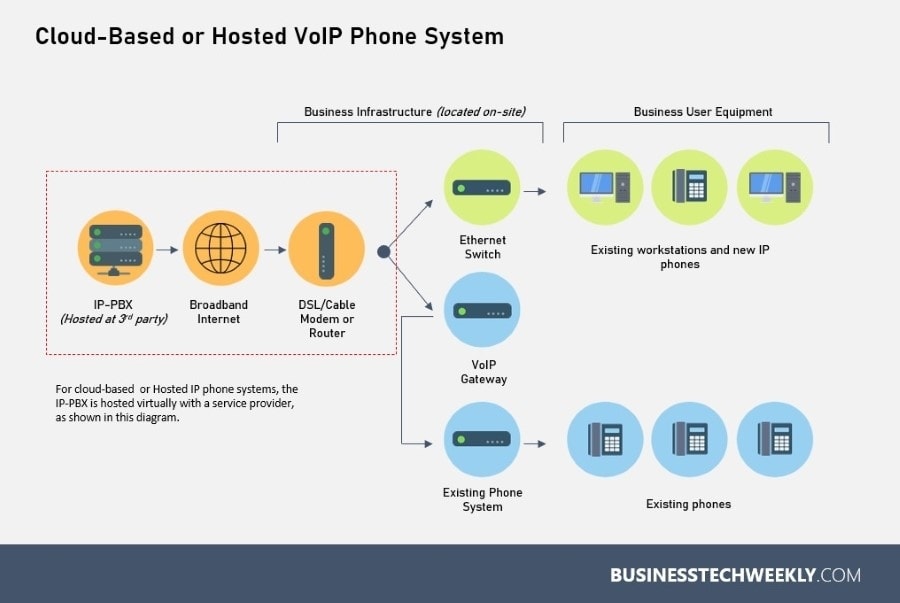 VoIP Vs Analog Phone Systems – A Detailed Comparison
Let us compare the analog and VoIP phone systems on several criteria like cost-effectiveness, flexibility, and features to gain insight into how your choice can impact your business in the long term.
VoIP vs Analog: Cost
Analog
An analog phone system can cost more or less depending on the size of the business and extras required. Businesses should consider the installation and maintenance costs that vary based on the type of system and number of users.
An analog system requires buying phone handsets, PBX switch, wiring and installation, and support for setup.
Ongoing costs include configuration, security patches, maintenance, and other services required as the company grows.
Overall, landlines are more expensive when compared to VoIP systems with simple services like voicemail, caller ID, and call waiting. Businesses adopting VoIP technology can expect up to 50-75 per cent cost savings.
VoIP
The cost of VoIP phone systems generally depends on the number of users, extensions, and additional features used. VoIP providers may offer a discount for bigger teams and discounts on monthly and yearly bills.
Depending on the provider, you can expect to pay extra for additional features like cloud integration, conferencing, text messaging, and greetings.
| | | |
| --- | --- | --- |
| Factors | VoIP | Analog |
| Line Setup | Low – VoIP trunks can be deployed in minutes with minimal setup fee | High – Landline setup typically costs $50-100/line. |
| Maintenance Cost | Low – For a hosted VoIP solution, the provider will be responsible for all the maintenance and updates | High – Maintenance has to be conducted by a technician onsite, which is expensive |
| Call Pricing | Potential 60% lower phone bills, with International and mobile calls typically charged at a much lower rate | Higher monthly service fees and calling rates |
| Add-ons | Rich advanced features such as auto attendant, softphone application, etc., available at no additional cost | Limited options for add-ons. Advanced features typically cost extra and may require additional hardware |
VoIP vs Analog: Features
Analog
Most analog phone systems offer basic features like long-distance calling and some others like:
Call Transfer – You can transfer calls to other extensions with PBX systems. This is particularly useful when a receptionist handles multiple incoming calls.
Voicemail – Analog systems come with a standard voicemail functionality built-in. A user can dial a code from the handset to have a menu guide them through the available options.
Extensions – With this feature, it is possible to reach people within an organization without a separate number. One of the significant benefits of a PBX system is the capability to connect a number to several extensions.
VoIP
VoIP systems generally offer a vast array of features as standard for the service. Here are some of the features found in VoIP packages.
Softphone Apps – Desktop and mobile apps eliminate the need for the handset and save costs. The ability to take calls on smartphones and computers offers better flexibility for remote workers.
Virtual Fax – This cloud-based service lets businesses receive fax as email messages without a physical fax machine.
CRM and Software Integrations – VoIP systems can readily integrate with existing business applications like CRM to effectively communicate with clients. Most providers have built-in integrations with popular software, while you can always have custom integrations to suit your business processes.
Audio and Video Conferencing – With the remote working trend getting more popular, audio and video conferencing have become necessary for businesses. VoIP providers offer this feature as a standard in their plans to let your employees connect using the app they use for their business calls.
Virtual Receptionists – VoIP systems are flexible enough to let receptionists work from anywhere. Some services even include automated receptionists to handle your calls consistently, even outside business hours.
Call Recording – Call recording is a standard feature in many VoIP systems, while others can request it as an add-on. With automatic call recording, businesses can manage quality, improve customer service and gain meaningful insight to improve training.
RELATED: How secure is VoIP? Understanding VoIP Security Risks, Issues & Threats
VoIP vs Analog: Flexibility
Analog
Landlines cannot deliver geographical flexibility as they cannot move to another place. Businesses using an analog PBX system don't enjoy the facility of taking calls from other locations like VoIP. Based on the landline, this phone limits you to an office. Whenever you want to move or expand the business, you need to buy additional lines and hardware.
A small relocation of extensions would require calling a professional to rewire the punchboard. These systems provide no mobility features to help mobile, and remote workers stay productive.
VoIP
VoIP delivers the flexibility that traditional systems cannot achieve. This phone system is highly scalable and lets you expand without any additional wiring or equipment needed. It is easy to add or remove lines and users with VoIP.
As it routes calls via an internet connection, it eliminates geographical limitations, accommodating a dispersed workforce without costly maintenance. The location-based flexibility of VoIP is highly desirable in this era of remote working.
These systems allow employees to do their work from anywhere globally, saving time and increasing productivity.

VoIP vs Analog: Hardware
Analog
Businesses using analog phone systems generally have a significant amount of hardware to install and manage. Here are some components.
Handsets – Every employee requires an individual handset that integrates with the PBX system to transfer calls between business phone lines and extensions.
PBX Switch Unit -The PBX switch consists of the cables and switchboard housed in a cabinet installed on the premise. These units should be installed professionally on the business site and regularly maintained for continuous operation.
With an analog phone system, a business owns all the hardware. While it increases the initial cost, you get better control over the system and its working.
VoIP
A VoIP system only needs a smartphone or computer and a reliable internet connection. Businesses can always add extra hardware to improve the usability of employees. A VoIP phone system generally includes:
Handsets – VoIP service providers generally have specialized handsets to facilitate the VoIP phone service while having a phone at the desk. You can buy these devices in addition to the desktop and mobile apps.
Headsets – Those who use a VoIP softphone app on the computer use a headset to manage calls. The exact cost of these devices varies based on features and models.
Adapter – A VoIP adapter connects the VoIP system to existing phones in the office. These are useful hardware components for those who want to keep the existing office hardware or are getting started with VoIP.
VoIP vs Analog: Reliability
Analog
As they don't rely on the internet, analog phone systems have a better call quality. This is an area where analog has the edge over VoIP. Analog systems have consistently delivered a consistent performance in terms of call quality.
Such reliability can be desirable for businesses that don't have access to a fast and reliable internet connection.
However, landlines are now getting obsolete and slowly losing support. Several providers have already announced the discontinuation of traditional telephony.
Moreover, it is expected that the ISDN network will have a global shutdown by 2030. This means the analog phone system might seem reliable today but may lose the edge in the coming years.
Analog phone systems are also vulnerable to disruptions caused by power outages, down wires, and weather. Sometimes, it can take hours to restore the service as the underlying issue is challenging to identify. PBX systems are not immune to disruptions and hardware problems, which is worth keeping in mind reliability.
VoIP
While a reliable internet connection is crucial for VoIP phones, most providers offer extension mobility whereby business owners and employees can access the phone system from any mobile device they like. If the internet is down, calls are automatically forwarded to the mobile phone for continuity.
As internet technology develops, VoIP systems become more reliable, with some promising up to 99.99% uptime. The newest technological advancements like 4G, 5G, and broadband make the internet more stable and reliable, improving the overall communication system for businesses.
RELATED: 5G vs 4G: Why is 5G better?

Final Thoughts
Overall, VoIP offers much more flexibility, features, cost, and reliability for businesses. An internet-based phone system is more suitable for modern workplaces demanding the need to let their staff work from remote locations for improved productivity and convenience.
Today, VoIP phone systems also offer additional features like video conferencing that play a significant role in business success.
VoIP is a preferable choice for small businesses and enterprises as it provides organizations with a secure and scalable way to communicate. With better uptime and reduced cost, it is worth switching to long-term success.