Should your Business switch to Cloud PBX?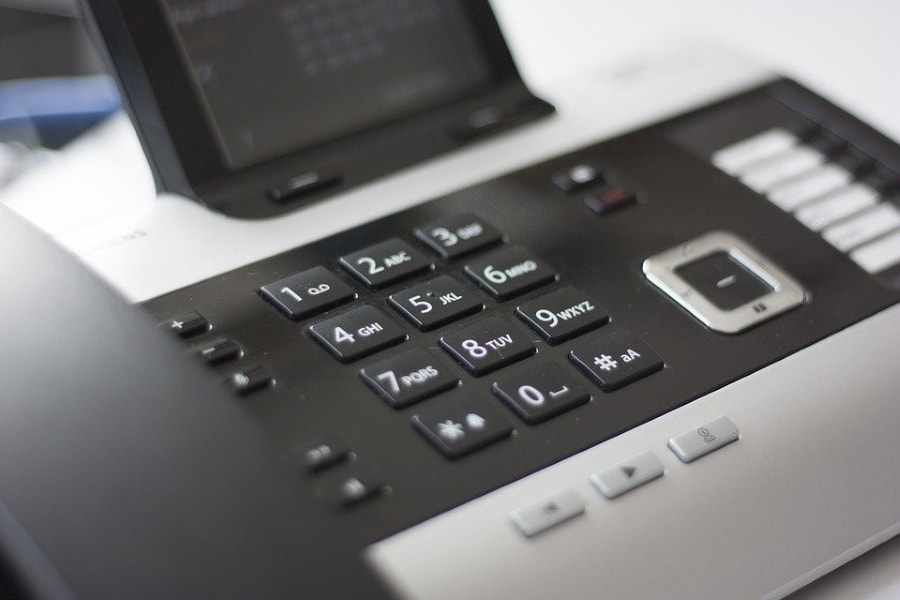 Cloud based telephone systems have become an important part of modern communications. They're dependable, simple to utilize, and can be accessed remotely. Below are some reasons why your organization or business should strongly consider switching to a cloud PBX.
How does Cloud PBX Work?
Cloud PBX is the phone system which is completely server hosted. It is powered through the internet and has far greater capabilities than a classical PBX. It allows system administrators without a technical background to install, operate and maintain its communications. The term "Cloud" is used to refer to any services or software which operates online, while "PBX" refers to Private Branch Exchange, a telephone system which is private that allows organizations to communicate both externally and internally.
PBX is a type of telephone switch that is situated on the premises of the customer. It comes in multiple sizes, which range from two lines to thousands of them. Common features that come with these systems include ACD (Automatic Call Distribution), which is responsible for the distribution of calls, and IVR (Interactive Voice Response), which can handle incoming calls before routing them. The machine will also allow you to transfer them to various extensions. It is responsible for housing every specification which determines how the phone system works.  Some PBX systems offer support for outbound autodialing, predictive dialer and progressive dialing.
Cloud PBX is usually accessible through a personalized account that can be installed on any electronic device that can run the interface software. This will allow you to access your cloud from any location where you have internet access. Each device will communicate via middleware, which is a type of software that enables the cloud to have various methods of access. This gives users far more freedom and mobility. If they are frequently outside the office, but don't wish to miss incoming calls, they can remain connected to the cloud through their mobile device.
Why is PBX Used?
Large companies and organizations will usually have lots of phones, sometimes one per employee. Instead of getting a separate line for every person, they install a PBX which allows them to link all of the company phones together, which can then be connected to the outside world in a more efficient manner. Multiple people can use a single line, which enables the organization to use one telephone number.
While similar to traditional telephones, PBX is different. It doesn't have the same numbering format, since it uses a numbering system which is internal and specific to a given business. Those who are inside a PBX facility only need to dial a 3 or 4 digit telephone number to call within that network. This is what is referred to as extensions. Those who call into the system from outside the facility will be able to reach a specific person by dialing their extension after entering the primary business telephone number. However, cloud based systems are more advanced since they provide the same functions worldwide.
The cloud PBX provider is responsible for managing and storing all the data that the system retains. Each call will be connected to recipients via the internet, and the service provider will back up the information which is relevant, that way you can access it even if the computer crashes and data is loss. This data replication is referred to as redundancy.
Is PBX Secure?
Cyber security is a major issue in our digital age, and is of particular importance when it comes to communication systems. Cloud PBX uses secure data sites with the latest security features to make sure the data is protected. Examples of this include two-factor authentication, which ensures your phone system won't be compromised by unauthorized parties.
In the past, only a password and username were required for logging onto a site. However, advances in hacking and cryptography have allowed cyber criminals to infiltrate accounts which are password protected in a variety of ways.
Two factor authentication, or 2FA, is an additional security layer which protects logins for websites. Not only does this security system require your password and username, but it also automatically generates a security code which is completely random each time you attempt logging in. This security code is retrievable through either your phone or email address. It is no longer enough for a cyber-thief to steal your username and password; they must also get the security code, which is far more difficult.
Related: How secure is VoIP? What are the security risks, threats and issues facing VoIP Phone Systems?
What are the Differences between Classical PBX and Cloud PBX?
Classical PBX systems require license fees, specialized technicians and hardware to maintain. Cloud PBX provides every telephone feature an organization needs to operate, at a cost which is much more affordable with greater functionality. This is because cloud based systems utilize VoIP, or Voice over Internet Protocol to make calls and receive them. It accomplishes this online by routing phone calls between the end points using SIP, or Session Initiation Protocol.
Whereas classic PBX systems needed a complex box of cables, gadgets and onsite switches, every feature and function with cloud based system is available through the World Wide Web. This means that new upgrades and releases will be added to the phone system automatically. Because the service and call flow commands are being run offsite in data centers, cloud PBX doesn't require much hardware to run. It can function with existing web connections and even desktop telephones. A business can use mobile devices, IP phones or softphone with ease.
Benefits of Cloud PBX Systems
Cloud PBX is Cost Effective
Cloud based communications are ideal for those who want to slash their communication costs. The billing is transparent, and the subscription price will usually be fixed since every VoIP call is billed for each second. In the majority of countries, international calling is far more affordable than it was in the past, which allows organizations to save, manage their budgets more accurately and reach a larger audience.
Geographical Redundancy Provides Greater Reliability
Cloud based systems will often use numerous data centers which are dispersed in multiple geographical areas to account for any failover redundancy. In other words, each server has a replica so that if one goes down it will be immediately replaced with another to minimize downtime. This type of setup also boosts the efficiency of call routing since multiple users and offices will have better quality calls regardless of their location.
Cloud PBX Simplifies Customer Service
Classical PBX systems were very tedious to setup, and customers had to depend heavily on technicians. Cloud based systems are simple to setup and install. Most of these systems utilize drag and drop editors that will allow you to quickly customize your PBX as you see fit, with a unique phone number and various other settings. You have the option of deploying one system for numerous locations, each of which has their own specific configuration.
Cloud PBX Is Scalable
With traditional phone systems that are analog, the concurrent calling capacity or bandwidth will depend heavily on the location of the wires and station. Those that wish to expand must contact a technician and purchase extra hardware. As you can imagine, this can be quite costly, but with cloud based systems increasing your bandwidth is straightforward. You simply need to request additional bandwidth from your provider, and they'll do it, for a reasonable fee.
With the Cloud, location is no longer important. Employees can be situated in different nations and yet all of them will have access to the same tools, since they are independent of the hardware. The phone will be accessible through their browser or in the form of a desktop application, which means all they need is a stable internet connection.
Those who use cloud PBX will not be restricted to just voice calls. These systems are advanced and will enable you to analyze CDRs, assist managers in improving the performance of agents, and tracking overall progress. Other features that are typically found in such systems include call recording, location switching, listening, forwarding, routing, system integration and email to fax conversion.
Cloud Technology Concerns
Cloud based systems are not without their drawbacks, which largely involve security and privacy. The data within the cloud is entrusted to your provider, and this makes some clients uneasy. The service provider has access to all the contact information and phone numbers for both business associates and clients. Fortunately most cloud services have privacy rules that they must follow with regard to how your information is gathered, stored and used.
PBX Service providers are also responsible for securing their systems. If there is a breach, this will severely damage their reputation and might cause a significant revenue loss. As such, it is in their best interest to make sure that their systems and all the data contained within it are as secure as possible. Privacy is always a sensitive issue, because even though users have access to security passwords and questions, hackers may still attempt to access their accounts and steal their information.