How to set up a VoIP phone system for your small business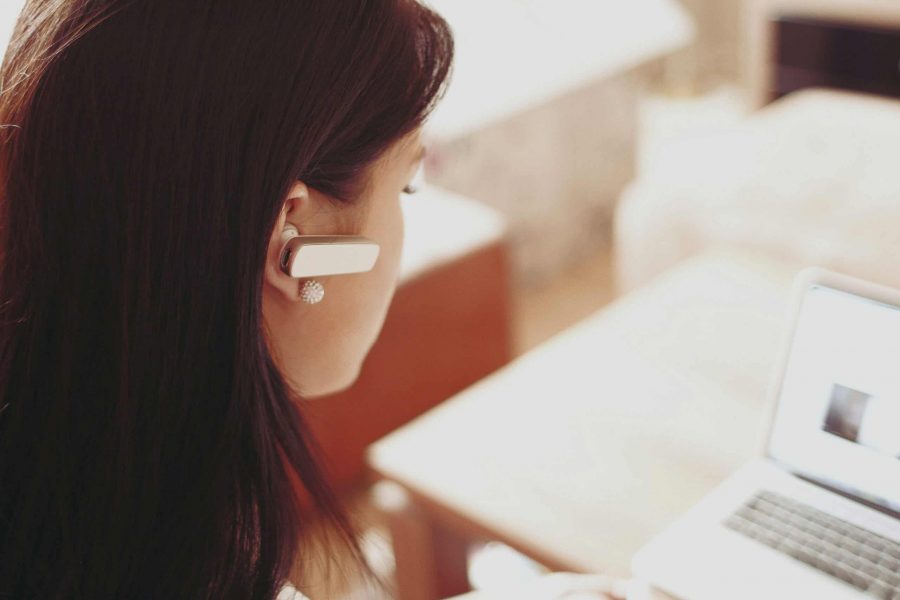 Voice over Internet Protocol (VoIP) telephony combines software and hardware, allowing you to make and receive calls via the internet.  VoIP telephony leverages the existing internet connection (if you have one), rather than traditional phone lines.  But how do you set up a VoIP phone system for your small business or in your home office?
Here we outline what you need and how to set up a VoIP phone system for your small business or in your home office.
The 5 components needed to set up VoIP phone system for a small business
Whether you are seeking to set up  a VoIP system for your small business or for your home office, either way, you will need five key components:
1. Internet Connection / Bandwidth
The more calls your business makes, the greater the bandwidth you will need.
Since VoIP utilises the internet to route voice calls, you will now send and receive more traffic over your internet connection. You may need to boost your bandwidth to support both your data and voice traffic.
For VoIP, we would suggest at least 100 kbps upload and download bandwidth per user. For a small business, a single ADSL or fibre connection will be sufficient.  In the UK, most ADSL internet connections offer download speeds of up to 8Mb/s or 8,000 kbps.
ADSL offers differing upload and download speeds.  If a speed test identifies insufficient upload speed, we suggest you speak with your internet service provider. In addition to bandwidth, VoIP call quality can also be impacted by the instability of a connection – key metrics to measure are latency, jitter and packet loss.
Most internet service providers now offer superfast broadband. However, for most small businesses and home office users with 1-2 people, their existing broadband connection should provide an acceptable level of voice calls. The only caveat is that some home connections may have slower upload speeds, due to ADSL connections.
See also Choosing the best internet service for your business
2. Router
For a robust VoIP system, the correct combination of connectivity, security, and speed is required.  If your router cannot handle peak traffic, your network hardware could become a bottleneck.  Leading to you experiencing choppy audio or issues such as dropped calls.
Taking a VoIP speed test will help identify if there are any potential issues by stress testing your network. The results should give you an indication of whether or not your internet connection can support a VoIP installation.
Once your VoIP system is set up, the router will need to be finetuned by making a few adjustments.   Using QoS (Quality of Service), you can set the priority of VoIP packets and data, placing voice traffic above data traffic such as YouTube or Netflix.  Quality of Service (QoS) will help in lessening latency and packet loss.
Wi-Fi is fine in most cases, but a wired connection will always be more advantageous, such as improved speed.  However, remember this will be at the cost of mobility.
3. Business telephone number
Most VoIP providers will offer a wide range of telephone numbers to provide businesses with the flexibility and presence that cannot be achieved with a fixed-line service.
In the UK, you can get geographic (01, 02) and non-geographic (03, 08) telephone numbers, virtual mobile (07).  With some providers, phone numbers from other countries are also available. They can eliminate geographic restrictions, for example, by having PSTN phone number in the Paris area code ring in London.
Most specialist UK VoIP companies provide these services along with other specialist service numbering.  These include premium rate and revenue sharing (084, 087 and 09) numbers, allowing businesses to appoint unlimited number types to suit their needs.
For businesses which already have a phone number, there is no need to change it.  VoIP providers can port your existing business telephone number, on your authorisation, to your new provider without interruption.
4. VoIP Service Provider & Hosted PBX service
For most small businesses, switching to VoIP is an opportunity to improve their business communications at no extra cost.  Not only do you get a phone service, but SMEs and start-ups could also obtain CRM, call analytics, and unified communications.
For most small businesses, switching to VoIP is an opportunity to improve their business communications at no extra cost.  Not only do you get a phone service, but SMEs and start-ups could also obtain CRM, call analytics, and unified communications.
VoIP Service Provider – To get started, you will need a VoIP service provider to provide your monthly VoIP service, such as Voicehost. Depending on the type of package you select, the costs will vary.
Hosted PBX – To get the full range of benefits of VoIP, you would want to opt for a hosted VoIP service (also known as a Hosted PBX, Virtual PBX, Cloud PBX). Unlike on-premise PBX servers, hosted VoIP provides small businesses with a complete business phone system via the internet.
Hosted VoIP systems are ideal businesses relying on employees working from home. Hosted VoIP systems are usually billed per subscriber (user), and there may be tiers for various features.  Hosted VoIP is suitable for small and medium companies of up to approx. 15 users.
Hosted PBX – Key features for small business
However, before deciding, make sure the provider can offer the right features for your small business needs:
Advanced Call Routing – Route inbound calls to available users or devices in your business.
Auto Attendant – Greet incoming calls with a prerecorded message and range of options to lead the caller to the right staff member.
Call Analytics – Obtain detailed reports which show individual user, and individual call performance.
Caller Display – Automatically display relevant caller information when answering inbound calls.
In-built CRM: Support your sales teams with a singular view of the customer.
Interactive Voice Response (IVR) – Use speech recognition technology to help caller reach the correct department and resolve simple queries.
Voicemail to Text – Receive voicemails via SMS, thereby improving response efficiency.
Low-cost International Calls – Obtain low cost international calling rates.
5. VoIP deskphones and softphones
VoIP packages are available in two types – physical VoIP device or software-only, commonly referred to as desk phones and softphones, respectively.
VoIP telephony is fast becoming the standard for businesses. As a consequence, there are many cutting-edge options when it comes to handsets and headsets. To connect these, you will need to purchase additional connection cables for your computer and choose phone(s) which are VoIP compatible and meet your needs.
Desk phone – Similar to traditional landline phone handsets, a VoIP desk phone has a base and a handset or a headset, or sometimes both.  Some of the newest models have a touchscreen or a display screen and are typically larger than portable home phones. The base contains more buttons to allow the configuration of different phone numbers and connections.  Some units may be PoE (Power over Ethernet).  Essentially, saving you from needing a power adapter.
Softphones – Your VoIP phone system can be installed entirely on your desktop computer, laptop, or smartphone.  Softphones are a dedicated piece of software with a graphical user interface (GUI), which displays the keypad on the computer screen to type out the telephone number or answer a call.
If you want great sounding phone calls, you should invest in a high-end VoIP desk phone. Start-ups and small businesses with a small number of employees, shouldn't waste money on a larger phone and should opt for a smaller set.
Other Hardware
Headsets – Another useful piece of hardware is a headset. Available in both wired and wireless (Bluetooth) forms, headsets free your hands allowing you to multitask while on a call.  You can free up your hands to look up customer information, complete that sales order, or take notes. Headsets are available as an added accessory for both softphones and deskphones.
Analogue Telephone Adapter (ATA) – Some small businesses may want to use their existing office phone equipment, which can still be used with VoIP. Analogue Telephone Adapter (ATA), will convert analogue signals to digital, allowing you to make the switch to VoIP and keep all of your analogue phones. The VoIP adapter sits between the phones and your router, digitising the analogue signals.
How to set up your VoIP phone system for your small business
Once you have signed up with a VoIP provider and have the necessary hardware or software, it's time to set up your new VoIP phone system.  Specific steps may vary depending on your equipment and the number of employees you have.
Most VoIP deskphones and handsets are plug-and-play. Below, we've outlined the generic process of getting your VoIP phone system up and running. However, please check with your VoIP provider or desk phone hardware manufacturer as they may require additional steps to be completed.
How to setup VoIP deskphones
Depending on the hardware model that you've bought and your network setup, The exact steps may vary. With a standard network switch or internet router in place, the setup steps are straightforward.
VoIP desk phones or handsets without PoE:
Plug-in the AC/power adapter into the outlet, then plug it into the phone or handset base.
Connect the IP phone to your switch or router using a CAT5e or CAT6 cable.
Wait for the phone to initialise, then confirm there is a dial tone.
VoIP desk phones to PoE-enabled routers:
Connect one end of the Ethernet (RJ45) cable into your switch or router. Plug the other end into the VoIP desk phone.
Once connected, the phone should automatically power on and establish a connection to your VoIP provider. In some cases, it may ask for an IP address to connect to your specific Hosted PBX.  Your VoIP service provider should provide you with what details are required.
How to set up a VoIP softphone
If you've decided not to go with VoIP desk phones, you can use a softphone as an alternative to make and receive calls via a computer, tablet, or smartphone.  A softphone is a software or mobile app which lets you receive and make phone calls.
Softphones work like any standard phone to manage phone calls. A VoIP softphone is even simpler to set up than a VoIP desk phone.  For setting up a VoIP softphone, all you need to do is download and install your VoIP provider's software.
The softphone lets you start an interface for calls on your chosen device. Once you've installed softphone and made any other tweaks made to your network as recommended by your VoIP service provider, you're ready to enjoy the benefits of VoIP.
Testing your new VoIP phone system
If you've followed the guidance above, and the instructions from the manufacture and VoIP service provider, you won't have any issues, provided your broadband internet connection is fast.  However, for assurance, we suggest paying attention to the following when making calls:
Audio Quality – Is there any static or other signs of low-quality audio? Are the calls clear and consistent?
Latency – Is there a significant delay between you saying something and the receiver hearing it?
Connection Stability – Have any of the calls dropped or disconnected? We would suggest testing for at least 15-30 minutes, as some firewall settings may cause calls to disconnect after approximately 11 minutes.
Bandwidth – Have tested making calls when there is a lot of network activity, for example, streaming Netflix or BBC iPlayer? Network congestion can cause several quality issues, from call disconnections to inconsistent audio.
Wired or Wi-Fi – Have you tested call quality and performance both wired and wirelessly? A wired is always preferable to using wireless.
Final remarks
The minimum hardware capital expenditure and scalable options, along with cheaper monthly bills and advanced features, make VoIP an appealing choice for small business.
Consequently, the set up of VoIP system for a small business or home office is not only straightforward, but can allows small business also potentially reduce long-distance call costs and provide other benefits.