How Can OPSEC Help My Business Manage Cybersecurity Risks?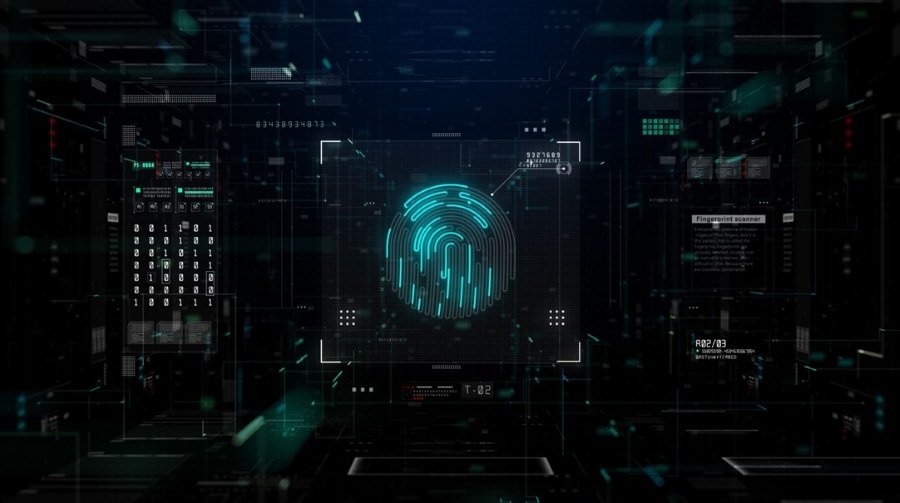 Businesses are today at an increased risk of malware and other cyberattacks. This is why it is imperative to determine your risks and identify what tools and techniques can protect you. OPSEC (Operational Security) is a risk management strategy to secure information in organizations.
Every business must craft and implement some form of OPSEC to keep themselves protected against the constantly rising risk of cyberattacks.
Below, we explore how OPSEC can help businesses manage cybersecurity risks.
What is OPSEC?
Operations Security is a risk management and security process that helps a business prevent sensitive information from going into the wrong hands. OPSEC involves seeing the systems and operations from the perspective of potential attackers to devise the right strategies to secure information.
OPSEC encourages IT and security personnel in an organization to use risk management strategies to identify potential threats and vulnerabilities in the devices, software, processes, and operations and discover issues that need counteractive measures to keep critical data secure.
Though the use of OPSEC has its origins in military applications, it is becoming largely popular in the private sector these days.
Some of the processes and activities under this umbrella include monitoring habits and behaviors on social media and discouraging employees from sharing their login information through text or email.
Why OPSEC is Important
Let us try to understand how OPSEC is vital for humans and systems.
Humans
Organizations take in and lose personnel over time. However, they certainly don't want their critical business data leaked to outsiders.
This is why it is crucial to assign teams to specific tasks. Employees often don't know why they are working on a specific project. It is an effective way to protect corporate data and reduce the chances of getting it transferred to a bad actor.
Systems
It is clear that humans can be a liability to Operational Security. However, systems can be used to lower the risk of harmful information leakages. The first step is identifying who requires what data and then separating users, teams, and departments to prevent unnecessary access.
Employees use information in different ways at varying frequencies. Identify the intellectual property or sensitive data that needs protection.
The use of a firewall to monitor information access often proves to be useful. Dividing logical volumes into multiple hardware pieces will prevent malicious actors from accessing them.
Next, ensure that all the connections are encrypted, either on-premise, for remote work, or with the clients or vendors. IoT devices should also be avoided as they have weak firmware security.
Wireless routers can be used if there is no other option. They provide automatic encryption to end devices connecting automatically.
The key is to establish different trust zones for varying business requirements. This will not only keep the operations streamlined but also prevent access to bad actors.
You can also consider color-coding different trust zones as it reminds you what trust and access rights you should grant. For some zones, you may need to implement zero-trust policies like DMZ (demilitarized zone).
Steps Involved in OPSEC Implementation
The processes making up operations security can be categorized into five main steps, as discussed below.
Identify sensitive and critical data
The first step in the Operational Security process is to determine what data would cause damage to the business if an attacker obtained it.
This can be any corporate information associated with clients, customers, employees, or business finances.
Spot potential threats
For different categories of information found to be sensitive, you should identify who are the threats. There are so many adversaries that could be targeting different areas of information.
While it is essential to be aware of third parties trying to steal data, you should also not ignore insider threats like disgruntled and negligent employees.
Analyze vulnerabilities
In this stage of OPSEC, the business must analyze the current security system and examine potential loopholes or weaknesses that could be used to gain access to critical data.
This step involves identifying any lapses in the processes designed to secure information against predetermined threats.
Assess the risk level for each vulnerability
In the next step, an organization should identify how much threat is associated with the weaknesses found.
Factors like the likelihood of attack and the extent of damage it would cause to the operations can be used to rank these risks. Resources for risk mitigation can be prioritized based on the chances of attack.
Implement appropriate measures
The final step of OPSEC involves creating and implementing a risk mitigation plan that reduces risks.
This can be anything from creating policies for sensitive data and updating hardware to training the employees on security practices. Countermeasures must be kept simple so employees can implement them without additional training.
Next Steps: OPSEC Best Practices
Operational Security uses risk management techniques to detect potential threats and vulnerabilities before they cause problems for the organization.
Here are some best practices businesses can follow to build and implement a robust OPSEC program.
Implement change management processes that teams follow whenever network changes are made. Logging the changes makes it easy to monitor and audit them.
Give the employees the least access they need to do their job. Implement demilitarized zones that use a zero-trust policy to make sure no implicit trust is used to access restricted information.
Restrict access to devices with the help of solid access control techniques. Network device authentication must be applied to protect information access and sharing.
Execute dual control by ensuring that those in charge of information security don't work on the network.
Automate tasks to minimize human intervention. This will help you lower the risks of vulnerabilities, as humans are the weakest links in a security system.
Put into practice a disaster recovery plan. Incident response and disaster recovery plans help deal with various risk assessment conditions. These processes generally work by ensuring critical data is backed up regularly and stored in various locations in different formats.