9 Effective Ecommerce Marketing Strategies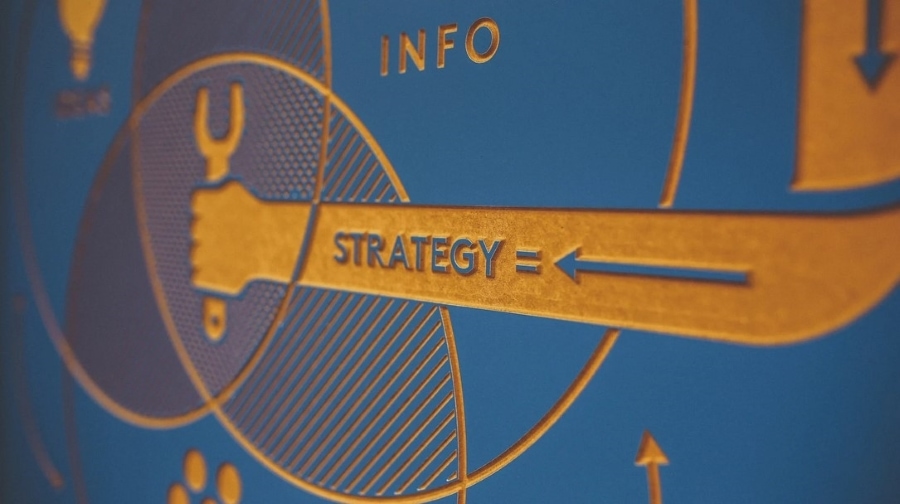 The rise of ecommerce has revolutionized the way businesses operate, offering a global platform for companies to reach customers without physical limitations. However, with increasing competition in this digital space, it is becoming more challenging for ecommerce businesses to stand out and succeed. To achieve success in ecommerce marketing, businesses must adopt effective strategies that can help them attract potential customers and retain existing ones.
By implementing these strategies correctly, any business can gain an edge over its competitors and build a strong brand presence in the dynamic world of ecommerce.
In this article, we will discuss nine proven and effective ecommerce marketing strategies that can help businesses increase their online visibility, drive traffic to their websites, and generate sales.
Creating a Strong Brand Identity
Creating a strong brand identity is essential for the success of any ecommerce business.
A well-defined and recognizable brand helps establish customer trust, differentiate from competitors, and foster loyalty.
To create a strong brand identity, businesses should start by defining their mission, values, and target audience. This will help to guide all branding decisions moving forward.
Choosing a memorable name, logo, and color scheme that accurately reflects the company's personality and resonates with its intended audience is also important.
Consistency across all marketing channels is key to reinforcing the brand message and maintaining brand recognition.
By investing time and resources into creating a strong brand identity, ecommerce businesses can set themselves up for long-term success in an increasingly competitive market.
Optimizing your Website for Conversions
To ensure the success of your ecommerce business, optimizing your website for conversions is key. Doing so can increase the likelihood of visitors turning into customers and ultimately boost sales.
To achieve this goal, there are several strategies that you can implement on your website. Firstly, it's important to have clear calls-to-action (CTAs) throughout your site, guiding users towards making a purchase or taking another desired action.
Additionally, ensuring that your website is easy to navigate and user-friendly can also improve conversion rates. This includes having a streamlined checkout process with minimal steps and offering multiple payment options.
Ultimately, implementing these optimization techniques can create a more seamless and enjoyable shopping experience for potential customers while increasing the chances of converting them into loyal buyers.
Utilizing Social Media Marketing
Having an optimized website is essential for any ecommerce business, but it's not the only aspect to consider when creating effective marketing strategies.
Utilizing social media platforms can significantly boost an online store's visibility and engagement with potential customers. Social media provides businesses with a direct line of communication with their followers, allowing them to share updates on products, promotions, and other relevant information.
Businesses can build brand loyalty and trust in their customer base by posting engaging content regularly and interacting with their audience through comments and messages.
Additionally, social media advertising options are highly customizable, making targeting specific demographics based on interests or behaviors possible.
Overall, incorporating social media into an ecommerce marketing strategy can provide a powerful tool for increasing sales and establishing a strong online presence.
Implementing Email Campaigns
Implementing Email Campaigns is an effective ecommerce marketing strategy that businesses can use to increase sales and customer engagement.
This involves creating targeted email campaigns with personalized content based on the recipient's interests, behaviors, and purchase history.
The key to a successful email campaign is to provide value through relevant offers, exclusive promotions, and helpful information.
Businesses should also ensure that their emails are visually appealing, mobile-friendly, and easy to read.
Additionally, segmenting email lists and testing different subject lines and call-to-actions for optimal results is important.
By implementing well-designed email campaigns, businesses can improve customer retention rates, drive website traffic, and ultimately boost revenue without spending significant money on advertising.
Building a Referral Program
After implementing email campaigns to reach out to potential customers, it is essential for e-commerce businesses to build a referral program.
Referral marketing can be a powerful tool in expanding the customer base and increasing sales, as people are more likely to trust recommendations from their peers than advertisements.
A well-designed referral program should offer incentives not only to the referrer but also to the referred customer. This could come in various forms, such as discounts, free products or services, or exclusive access to events or content.
The key is to make the incentive attractive enough for both parties to participate in the program. Additionally, businesses must ensure that they have an effective tracking system in place to give rewards accurately and promptly.
By building a successful referral program, e-commerce businesses can tap into the power of word-of-mouth marketing and create loyal customers who will continue to recommend their brand even without additional incentives.
Offering Discounts and Promotions
One of the most effective ways to attract customers and encourage purchases on ecommerce platforms is by offering discounts and promotions. These incentives create a sense of urgency in shoppers, prompting them to take immediate action before the offer expires.
A well-designed discount or promotion can also help differentiate a brand from competitors and build customer loyalty. For instance, limited-time offers such as flash sales or holiday specials can generate excitement among consumers while driving traffic to the website.
Additionally, personalized discounts based on previous purchase behavior or geographical location can increase conversions and improve overall customer satisfaction.
However, it's crucial for online businesses to carefully consider their pricing strategies when promoting discounts and deals, as excessive use may negatively impact profit margins and brand perception.
Leveraging Influencer Marketing
Influencers are individuals with a large following on social media platforms who have built trust and credibility among their audience.
By partnering with influencers whose target audience aligns with your brand's target market, you can reach a wider audience and increase brand awareness.
This approach allows for the authentic promotion of products or services through storytelling and relatable content.
The key to successful influencer marketing is finding the right match between the influencer and the brand, ensuring that they share similar values and beliefs.
In addition, it's important to provide creative freedom to the influencer while maintaining control over the messaging being conveyed.
With these factors taken into consideration, incorporating influencer marketing into an ecommerce strategy can lead to increased engagement, conversions, and, ultimately, sales.
Providing Exceptional Customer Service
Providing exceptional customer service is crucial to the success of any ecommerce business.
Customers are more likely to return and recommend a brand if they have received great customer service, positively impacting the company's reputation.
Investing in tools that enable easy communication with customers, such as live chat or email support, can help ensure prompt responses to their inquiries or concerns.
Offering multiple channels for communication also allows customers to choose their preferred mode of contact.
Additionally, providing detailed product information and clear policies, including shipping and returns, helps build trust between the customer and the brand.
Beyond these basic measures, going above and beyond by offering personalized recommendations based on previous purchases or sending follow-up emails after a purchase shows extra care for the customer's experience.
Overall, prioritizing exceptional customer service can result in long-term loyalty from satisfied customers and drive continued growth for an ecommerce business.
Utilizing User-Generated Content
In order to maintain a competitive edge in the ecommerce industry, businesses must provide exceptional customer service and utilize user-generated content (UGC) as an effective marketing strategy.
UGC can take many forms, such as product reviews, social media posts, and customer photos.
By featuring UGC on their website and social media channels, businesses are able to showcase authentic experiences from real customers, which helps build trust and credibility with potential buyers.
Additionally, UGC serves as a valuable source of feedback for businesses to improve their products or services based on what their customers actually want and need.
Overall, incorporating UGC into ecommerce marketing strategies has become increasingly important in today's digital age, where consumers prioritize authenticity and peer recommendations over traditional advertising tactics.
Analyzing and Adjusting your Strategy
In order to ensure the success of your ecommerce marketing strategy, it is important to regularly analyze and adjust your approach.
This means taking a careful look at customer data and feedback, as well as keeping tabs on industry trends and competitor activity.
By doing so, you can identify areas where improvements can be made, or new opportunities for growth may arise.
To help guide this process, consider implementing the following four steps:
Use analytics tools to track key metrics such as traffic, conversion rates, and customer engagement.
Collect feedback from customers through surveys or social media channels.
Stay up-to-date on consumer behavior and preferences changes by monitoring industry news and attending conferences or trade shows.
Keep an eye on competitors' marketing efforts to stay ahead of any emerging trends or tactics.
By staying vigilant in these areas and making adjustments when necessary, you can ensure that your ecommerce marketing strategy remains effective over time without becoming stagnant or outdated.
Conclusion
In conclusion, a successful ecommerce marketing strategy requires a combination of various techniques that focus on building brand identity and customer loyalty.
The first step is to create a strong brand identity by developing a unique voice and visual style that resonates with your target audience.
Next, optimizing your website for conversions through user-friendly design and interface can enhance the overall shopping experience for customers.
Social media marketing, email campaigns, referral programs, influencer marketing, exceptional customer service, and user-generated content are all effective strategies to attract new customers while retaining existing ones.
Lastly, analyzing the effectiveness of these strategies through data analytics and adjusting accordingly will ensure continued success in growing an ecommerce business.
Overall, consistently employing these tactics over time can increase sales and long-term profitability for any online store.